You Me At Six Announce Tenth Anniversary 'Sinners Never Sleep' Editions
The band's third album will be available in a variety of expanded releases, including a debut on vinyl.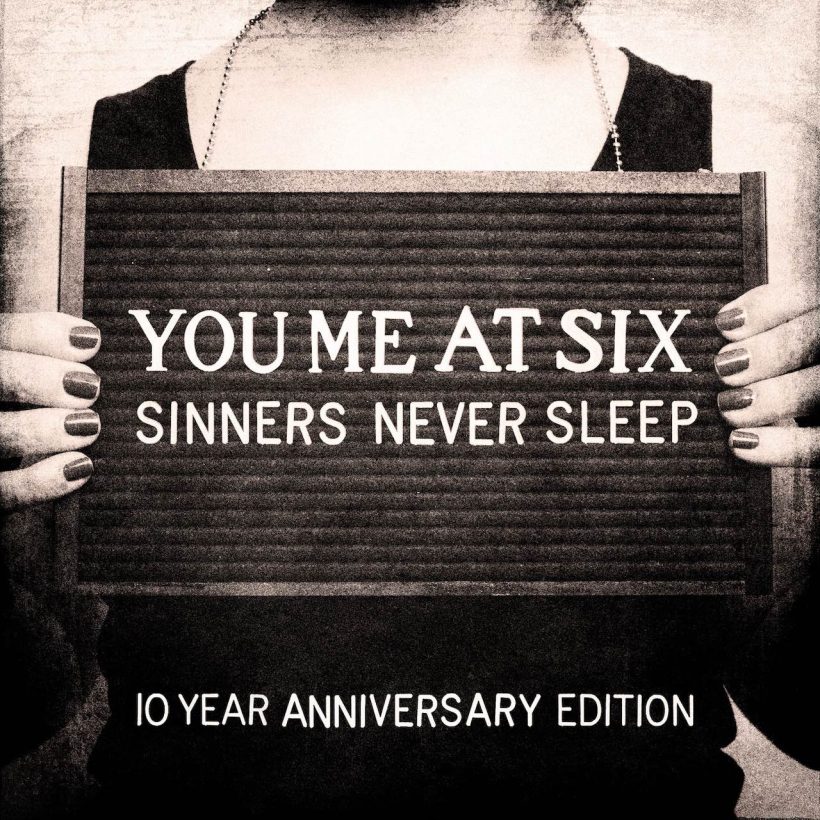 The tenth anniversary of Sinners Never Sleep, the gold-selling third album by English alternative rock favorites You Me At Six, will be extensively celebrated in May 2022.
The band have announced two shows for next spring to coincide with the record's multi-format reissue on May 27. They will perform the album in full at Temple Newsam, Leeds on June 1 and Hatfield Park in Hertfordshire on June 2. Last night (26), they guested along with Nova Twins at The O2 in London on Bring Me The Horizon's Post Human arena tour.
Sinners Never Sleep was first released in November 2011, following the success of You Me At Six's independently-issued 2008 debut Take Off Your Colours and their major label debut for Virgin, Hold Me Down, early in 2010. The third album entered the UK chart at No.3, which was the band's best showing to that point, ahead of the No.1 success of 2014's Cavalier Youth, and went on to sell over 180,000 copies there. They returned to the UK chart summit with this year's seventh studio set, Suckapunch.
The Sinners Never Sleep album has never appeared on vinyl before, and the new editions will include that format in a collection set to include bonus material, unreleased photos, and new sleeve notes. There will be an expanded color vinyl 3LP edition, featuring the standard album, the 2012 live set The Final Night Of Sin At Wembley Arena (also making its vinyl debut), and a third LP of unreleased rarities.
The standard 12-track album will also be released as a single LP, and a 3CD version will mirror the deluxe 3LP package. Further details will follow for a limited edition release featuring the 3LP color vinyl set along with a signed print from the band.
Produced by Garth Richardson, Sinners Never Sleep included two Top 5 UK rock chart hits, "Loverboy" (which also made the overall Top 40) and "Bite My Tongue," featuring Oliver Sykes, lead vocalist of Bring Me The Horizon. The album was hailed by Kerrang! As the best the band had made to date, and as the profile of the group continued to rise in the US, the Boston Phoenix declared it to be "a transitional album, though such efforts rarely bode as well for the future as this does."
Pre-order the tenth anniversary editions of Sinners Never Sleep, to be released on May 27, 2022.