YoungBoy Never Broke Again Reunites With P. Yungin On 'Pull Up Actin'
The track follows the pair's previous collaborations, including 'Choppa Dance' and 'Red Steps'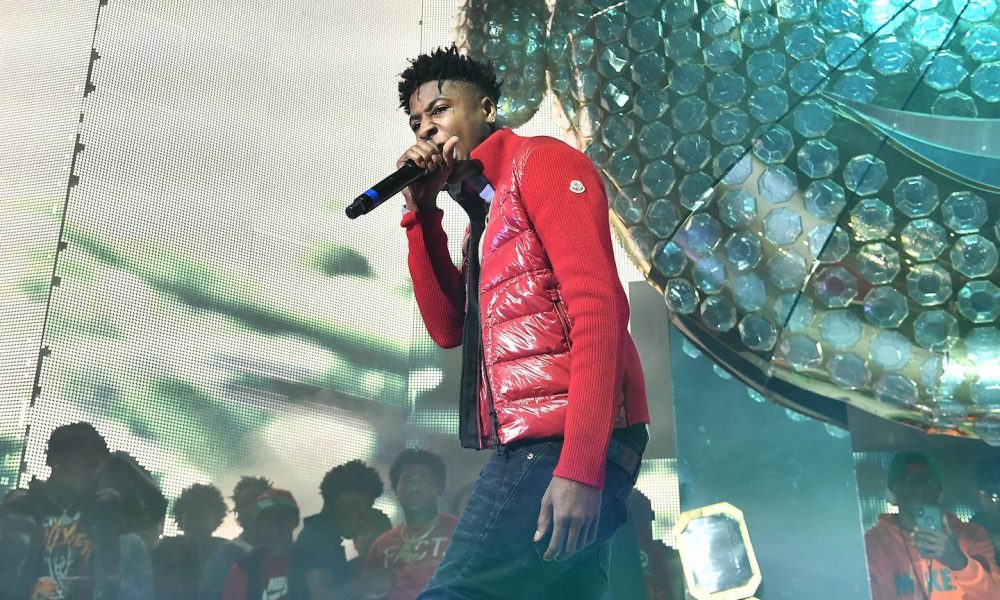 YoungBoy Never Broke Again has reunited with fellow Louisiana rapper P. Yungin on his new single "Pull Up Actin."
The track marks the latest in a handful of collaborations between the Grammy-nominated star and the rising 18-year-old MC. They have previously worked together on the likes of 2020's "I'm On," and the Never Broke Again: The Compilation, Vol.1 tracks "Choppa Dance," "Red Steps," "Ashes On The Floor," and more.
On their latest joint effort, the head-nodding production bobs and weaves through jittery 808s and a punchy beat. YoungBoy Never Broke Again trades bars with P. Yungin before an instantly infectious hook pops off. "Pull up acting, I got diamonds in my necklace/I got money in my pockets and I'm flexing," YoungBoy raps, before P. Yungin jumps in: "I blew 20 at 15, look at how my diamonds hitting."
"Pull Up Actin" is just the beginning for YoungBoy Never Broke Again's biggest, boldest and best era with Motown, with more music on the way soon.
YoungBoy Never Broke Again & P Yungin - Pull Up Actin
Never Broke Again: The Compilation, Vol. 1 marked the beginning of YoungBoy's partnership with the legendary Motown Records, bringing together LA's Meechy Baby, Savannah's Quando Rondo, Alabama's NoCap, and more. The record was released last year and delivered gut-wrenching, raw lyrics coupled with hard-hitting anthems, dominating from the airwaves to the streets and everything in between.
This weekend (April 3), YoungBoy Never Broke Again is in the running to win his first Grammy. The rapper is nominated in the Best Melodic Rap Performance category with Tyler, The Creator, and Ty Dolla Sign for their collaboration "WusYaName."
To date, YoungBoy Never Broke Again has reeled in over 5 billion streams and counting. Earning dozens of gold, platinum, and multiplatinum certifications, he has consistently crushed the charts with eight Top 10 debuts on the Billboard Top 200 and four No.1 debuts on the respective chart, including the platinum AI YoungBoy 2 (2019), gold 38 Baby 2 (2020), platinum Top (2020), and Sincerely, Kentrell (2021).
Over his career so far, the rapper has collaborated with some of the biggest names in hip-hop, including Migos, Nicki Minaj, and Snoop Dogg.