Yungblud Announces New Single, 'Strawberry Lipstick'
Revealing the imminent new release on social media, the artist said, "It's time to step out of the 21st century."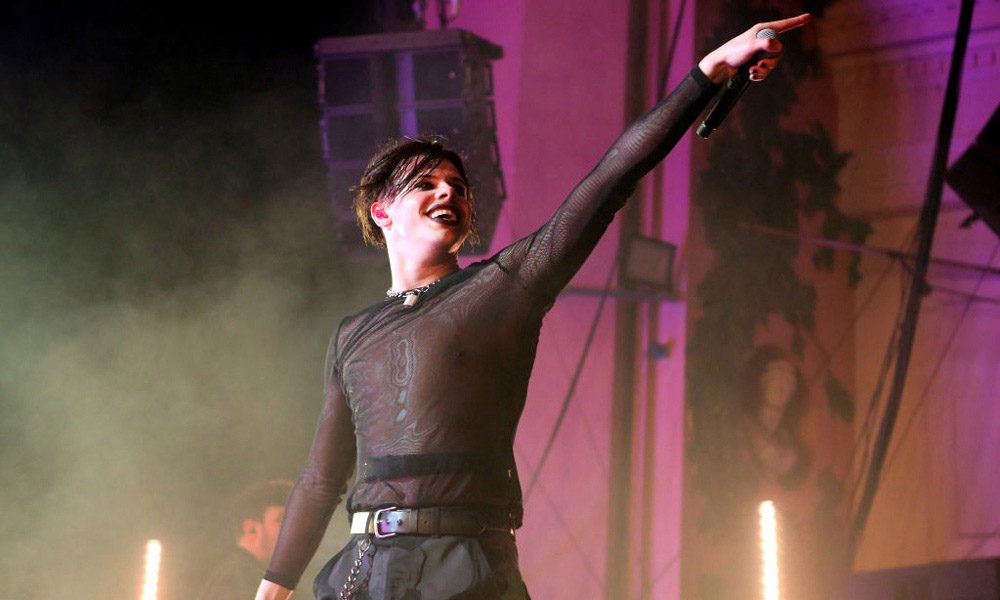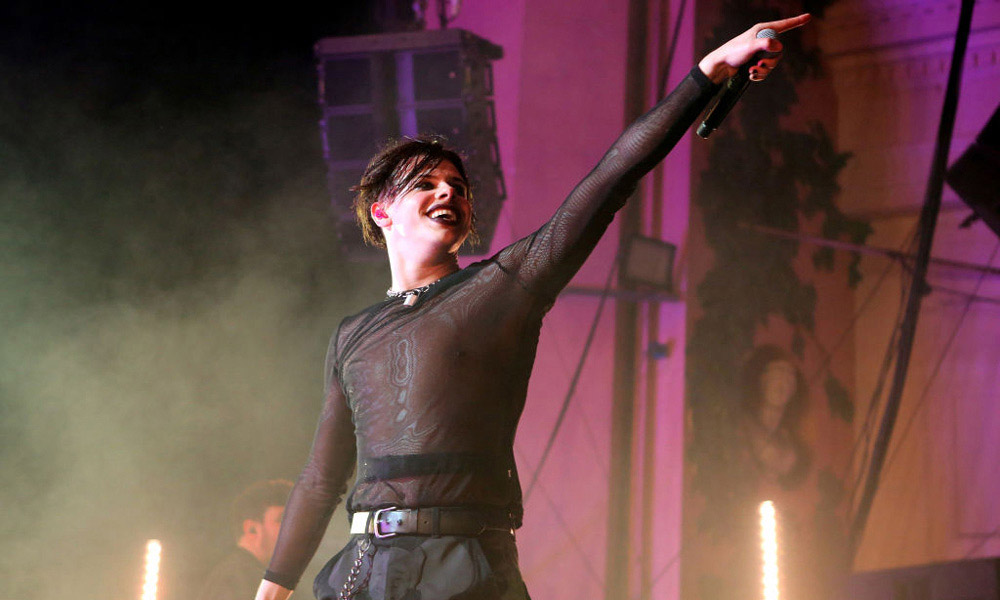 Yungblud has confirmed that he'll release a new track called "Strawberry Lipstick" next week.
In a pair of tweets shared yesterday evening (July 6), the singer told fans he would see them tomorrow. His message also included a strawberry and lipstick emoji squeezed in-between two black hearts. A second tweet featured a clip of him in a Union Jack dress setting fire to a straitjacket. "It's time to step out of the 21st century," its caption read.
Since then, the Doncaster artist revealed that "Strawberry Lipstick" will arrive next Thursday, July 16. "It all f_kin' begins. are you ready?" he wrote alongside the single's official artwork – check out the post below.
strawberry lipstick. out july 16th. it all fookin begins. are you ready?
🖤🍓💄💋🖤https://t.co/9LIOmxL8FX pic.twitter.com/G3aAv17lnV

— YUNGBLUD (@yungblud) July 7, 2020
Last month, Yungblud announced the rescheduled dates for his UK tour after it was postponed earlier in the year due to the coronavirus pandemic.
The NME Award-winning Doncaster rocker revealed details of a UK tour in January, with shows kicking off on May 22 in Glasgow at Barrowland. He was also due to play five shows in London at the O2 Forum Kentish Town on May 26-28 and June 3-4.
Late last month, Yungblud announced that the tour will now take place in 2021, kicking off with two dates at Nottingham's Rock City on March 8 and 9. The tour will then roll through Glasgow and end with five dates at London's O2 Forum Kentish Town.
Yungblud also recently announced a new graphic novel called Weird Times At Quarry Banks University. The book will follow on from the musician's first graphic novel, 2019's The Twisted Tales Of The Ritalin Club, and serves as the second volume in the series. It was co-written by Ryan Sullivan (Turncoat, Void Trip).
"I wanted to start writing comics because I wanted to give my fans a genuine, physical world to fall into like I did," Yungblud told the NME.
"[With the book] I wanted to amplify the idea that if you feel like you're in a place where you don't feel accepted, then come inside this world because here we love you for exactly who you are and we always will."
Listen to the Best of Yungblud on Apple Music and Spotify.