The Carpenters – digging deeper…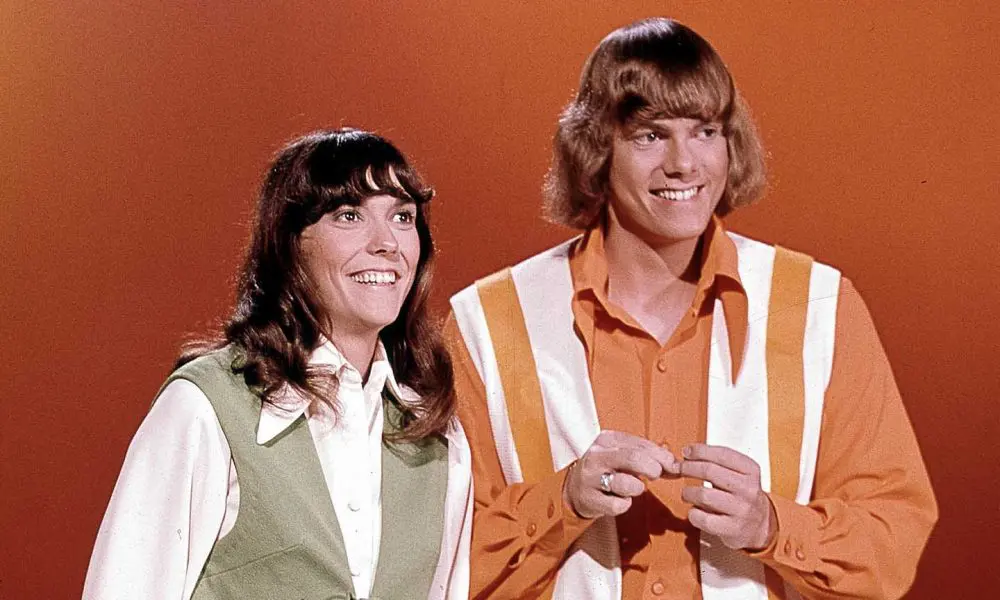 The Carpenters are one of the most successful recording artists in pop history – hardly surprising given Karen's gorgeous voice and Richard's brilliant arranging skills, musicianship and all around-ear for a great song. There have been countless Carpenter's compilations featuring their hits and well-known tracks, but how about some of their lesser-known gems. We've put together the ultimate playlist of Carpenters – digging deeper…
We begin at the start of their career and the first track on their first album, Ticket To Ride. 'Invocation' is included in its original demo form and along with it is their classy cover of Buffalo Springfields' 'Nowadays Clancy Can't Even Sing' – The Carpenters cover Neil Young, not something you would immediately think of.
Their Close to You album came out in the summer of 1970 and blew everyone away, particularly with their gorgeous cover of Burt Bacharach's (They Long To Be) Close To You – that was originally done by Richard Chamberlain. Most of the tracks are cover versions, but it also includes two beautiful songs written by Richard and John Bettis who had played together in a band called Spectrum. 'Mr Guder' and 'Crescent Noon' rarely get the attention they deserve and on the latter Karen's harmony vocals accompanying her own lead vocal are stunning. The real Mr Guder was actually Richard and John Bettis's boss when they worked as musicians at Disneyland.
Practically every song on their self titled 1971 album is well known – most have appeared on compilations, but the album's closer, 'Sometimes' written by Henry and Felice Mancini deserves to be more widely heard. Richard's lovely piano playing and Karen's sensitive vocal lift it above the ordinary. From A Song For You there is another Carpenter/Bettis gem, the exquisite 'Crystal Lullaby'. But arguably the standout track on the entire album is 'Road Ode', a song that is a hymn to the life of a working musician – a bit like 'Superstar', only these guys are not superstars. The orchestration is stunning and the lyrics and music written by Gary Sims and Dan Woodhams are fabulous. Who are these working musicians? Woodhams played bass and Sims played the guitar in Spectrum and it's great to think these guys got rewarded well for writing such a superb song.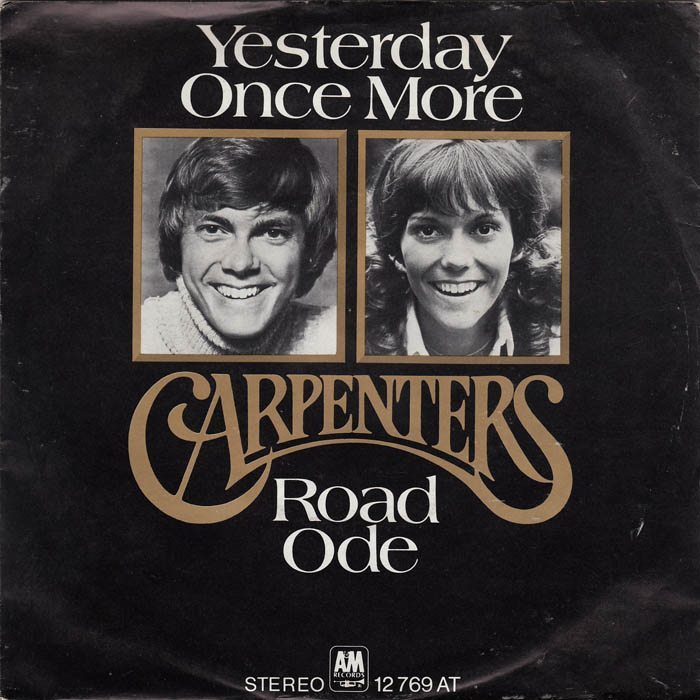 1973's Now and Then was a clever idea, paying homage to the great days of American AM radio on its second side. Almost hidden away on side one is the closing track, 'I Can't Make Music' a song written by Randy Edelman – a great pop song, with lovely lyrics, expertly done. Horizon released in 1975 was yet another Platinum-selling album and like all those that went before it is musically varied. However, the cover of Sammy Fain and Irving Kahal's 'I Can Dream Can't I' is a decided musical departure for Richard and Karen to this point in their career. It was originally written in the late 1930s and appeared in a flop musical before being covered in the late 1940s by the Andrews Sisters.
Jackie De Shannon was a prolific songwriter and singer from the 1960s onwards; she also dated Led Zeppelin's Jimmy Page, is married to Randy Edelman and she wrote songs for Kim Carnes, The Searchers, Steppenwolf, The Righteous Brothers and The Byrds. She also wrote the 'Boat To Sail' for the Carpenters that appeared on A Kind Of A Hush. 1977's Passage features the monumental cover of Klaatu's 'Calling Occupants of Interplanetary Craft' which is too well known to feature in our undiscovered gems, but the album also features a lovely song written by Scott E. Davis called, 'Two Sides'. You may not have heard of Scott Davis but among his writing credits is, 'In The Ghetto' memorably made a hit by Elvis; he's better known as Mac Davis.
1981's Made In America album is not the best known Carpenters album but it has some great songs on it, including 'When It's Gone (It's Just Gone)' written by Randy Handley and an absolute stunner from Burt Bacharach and his then-wife, Carole Bayer Sager called, 'Somebody's Been Lyin'. Just check out Karen's vocal on this beautiful song; she sounds both sensuous and vulnerable – possibly the greatest undiscovered gem in their entire catalogue.
The Voice of The Heart album came out in 1983 after Karen's tragic death and features songs recorded over the previous 6 or 7 years. Among them is 'Ordinary Fool' written by Paul Williams who wrote several of the early Carpenters hits. It's a typically subtle Williams's song and Karen's voice is on another level when she recorded this. Luxuriate in this classic.
1989's Lovelines album was mainly a collection of tracks from the Carpenters' TV Specials that includes 'The Uninvited Guest' a song by Buddy Kaye and Jeffrey M. Tweel that shows the control that Karen exerted on her voice when she sang. From the same album is the lovely, 'If I Had You' that was written by Steve Dorff, Gary Harju, Larry Herbstritt, three Nashville songwriters.
And there you have it, our trip back through the Carpenter's lesser-known recordings, but recordings that deserve to be as well known as any in their catalogue of great pop.
Format:
UK English