Celebrating the World Famous Apollo Theater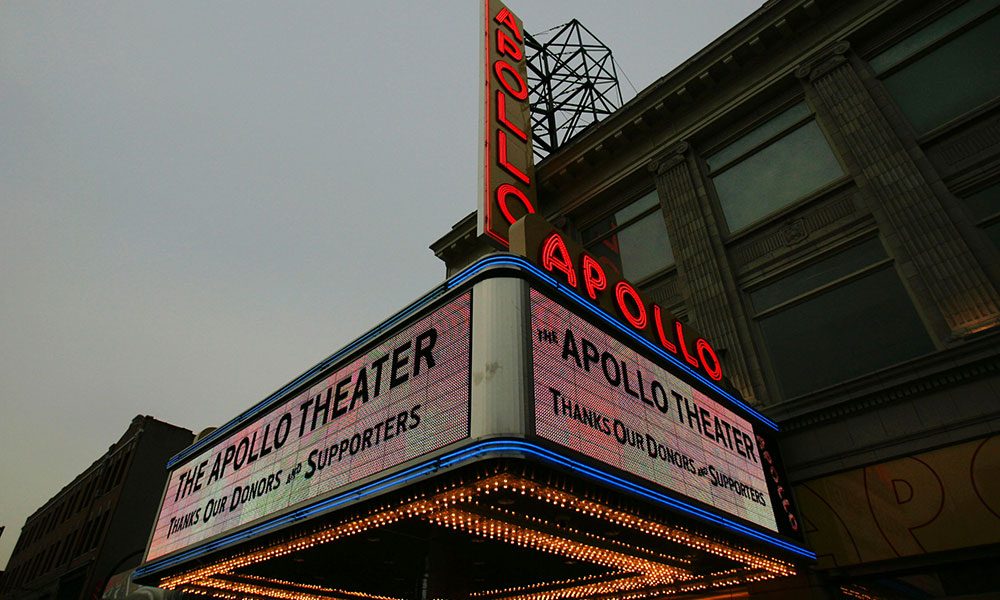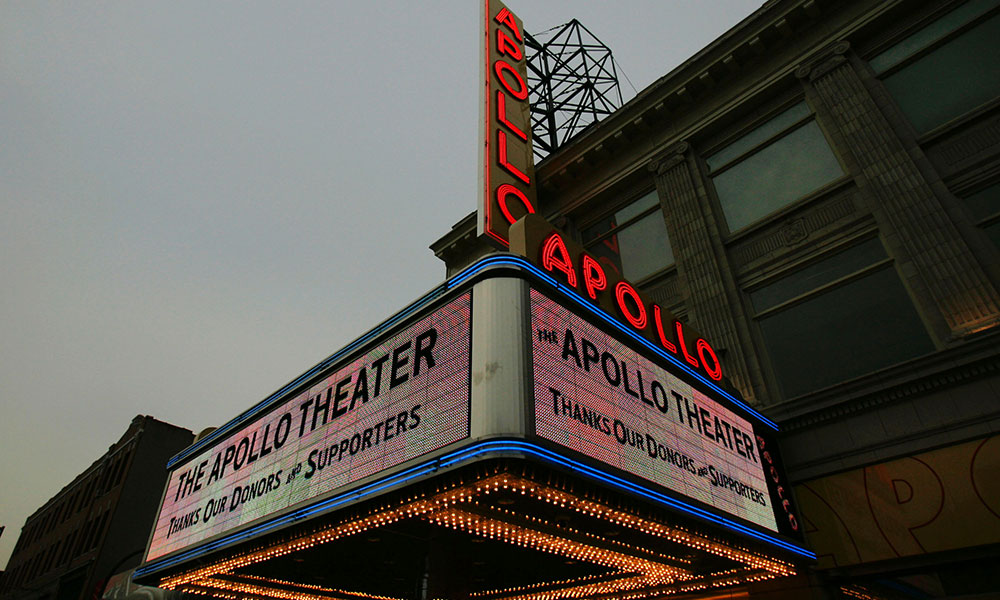 The Apollo first opened its doors in 1913 as a burlesque theatre for white audiences. But burlesque was banned by the Mayor of New York in 1932, and the modern legend of the venue as the mecca of black entertainment was first formed when it reopened in the early weeks of 1934. In those days, few venues allowed African-Americans to attend, never mind perform. The Apollo Theater rewrote the rules, introducing talent contests for singers, instrumentalists, dancers and comedians.
In the process, it became the location in which careers got their kickstart, from Ella Fitzgerald to Jimi Hendrix, and since a major renovation in the early 2000s, it's once again at the centre of the Harlem music community, still attracting more than a million visitors a year.
As the Harlem theatre marches on in its 104th year, here's an anniversary playlist featuring many of the artists who've performed at the venue, and — in the case of stars like BB King, Robert Palmer and James Brown, who made one of the most acclaimed live albums ever there — have committed those performances to record.
Format:
UK English