Best Country Music Gifts For Christmas
From lavish reissues to exciting newcomers, we've selected the best country music gifts that Nashville has to offer this holiday season.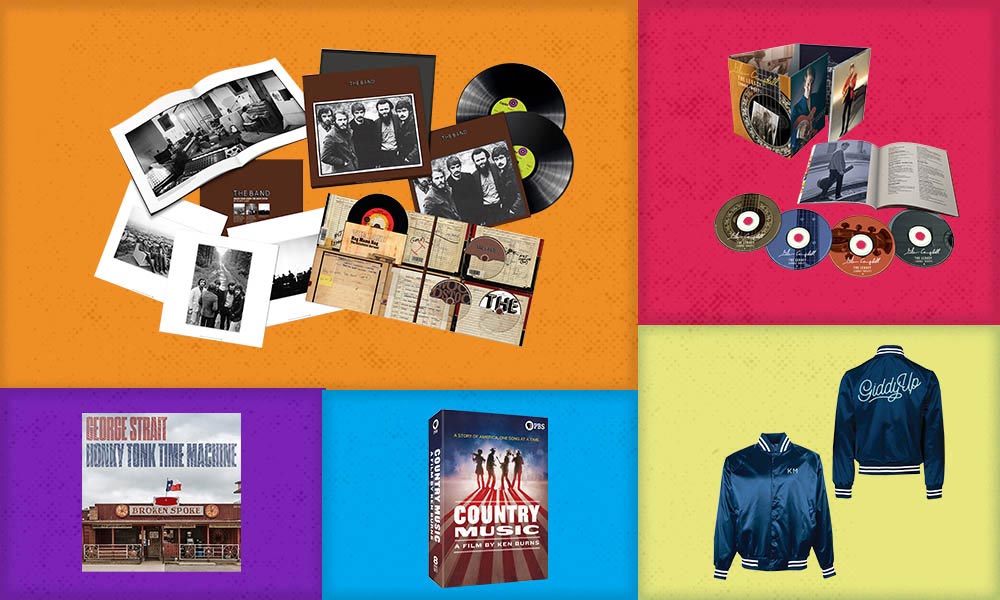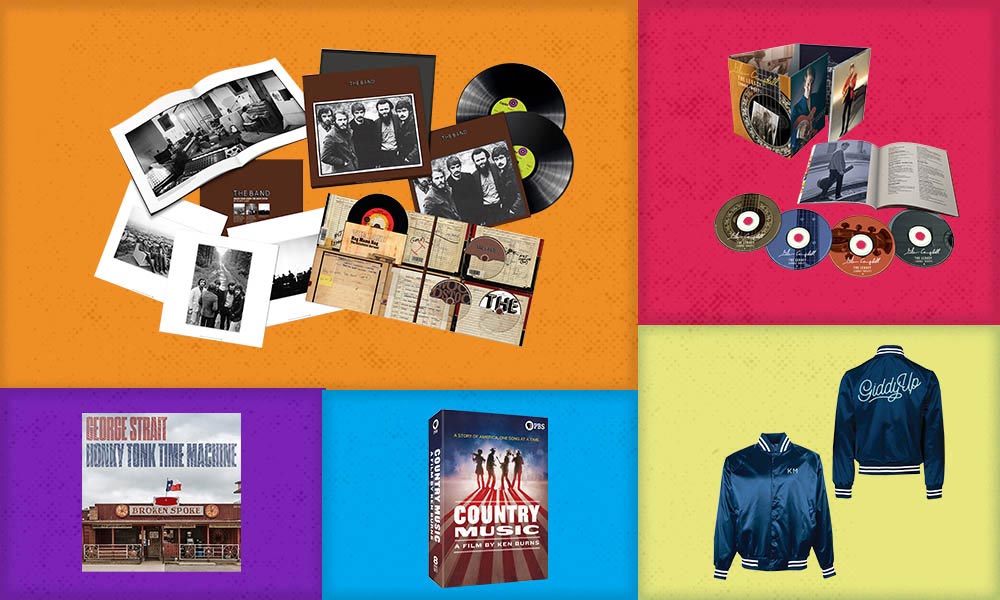 It seems as though country music is having the best year ever: a country star swept the Grammys, the genre had a crossover hip-hop hit with 'Old Town Road', and Ken Burns took an exhaustive dive into the history of country with another intensely compelling docuseries. From lavish reissues to exciting newcomers, we've selected the best country music gifts that Nashville has to offer.
Glen Campbell: The Legacy (1961-2017)
Take a sonic trip thorough the late, great Rhinestone Cowboy's remarkable discography with this lavish four-disc anthology. The long out-of-print box has been updated and expanded following his passing, and spans 78 iconic hits from across his storied career.
The Band: The Band (50th Anniversary)
It took take a ragtag group of Canadians (and one American) to create a timeless document of American roots music. The Band mark the 50th anniversary of their classic self-titled album with a sprawling reissue featuring several unreleased tracks and the first official release of their performance at Woodstock.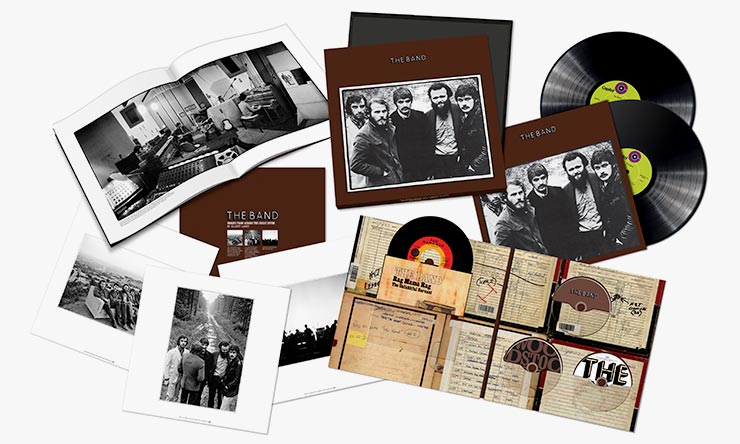 Keith Urban: Keith Urban, Defying Gravity
Aussie country star Keith Urban celebrates two career milestones with the reissue of his 1997 self-titled debut (appearing on vinyl for the first time) and his No.1 hit album Defying Gravity, featuring the hit singles 'Sweet Thing', 'Kiss A Girl', and 'Only You Can Love Me This Way'.
George Strait: Honky Tonk Time Machine
You don't earn the nickname King Of Country, without decades' worth of hits to back it up. But even with such an impressive discography (30 albums and counting…), this Texas charmer continues to make music. Honky Tonk Time Machine. finds Strait showing the rest how it's done.
Alan Jackson: Small Town Southern Man DVD
Slightly flying under the radar this year, Small Town Southern Man chronicles the life of country star Alan Jackson. From his humble beginnings in rural Georgia, to his meteoric rise in the 90s and his Country Music Hall Of Fame induction in 2017, this film boasts rare archival footage and new interviews with fellow country stars, including Carrie Underwood, Alison Krauss, Lee Ann Womack and more.
Country Music: A Film By Ken Burns DVD
America's master storyteller Ken Burns applies his narrative focus to the sprawling history of county music, resulting in a 16-hour, eight-disc mini-series that both acts as a primer to the genre and a more introspective look at its roots and tumultuous history.
Country Music: An Illustrated History
Accompanying Burns' critically acclaimed series is visually stunning book, Country Music: An Illustrated History, that tells the stories behind country's biggest stars, from Hank Williams to Dolly Parton and Merle Haggard. Co-authored by Burns and Dayton Duncan, it's rife with rare photographs and fascinating anecdotes.
Marty Stuart: The Pilgrim
In 1999, Marty Stuart brought the idea of a sprawling concept record to country music, starring in his own country opera and brought along some guest stars for the ride including Emmylou Harris, George Jones and Johnny Cash. Now the country epic gets a deluxe edition, a double vinyl and bonus CD of ten never before released tracks.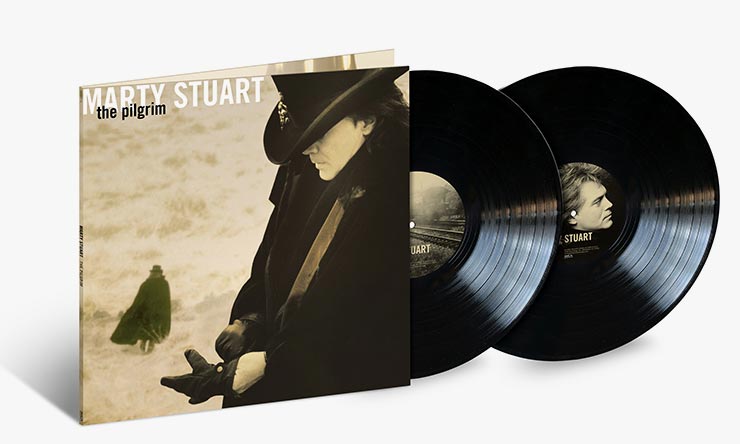 Luke Bryan: Doin' My Thing
Ten years after the release of his 2009 country-pop smash, Luke Bryan is still doing his thing, with an expanded reissue of the album that two rare bonus tracks and Bryan's fan-favourite cover of OneRepublic's 'Apologize'.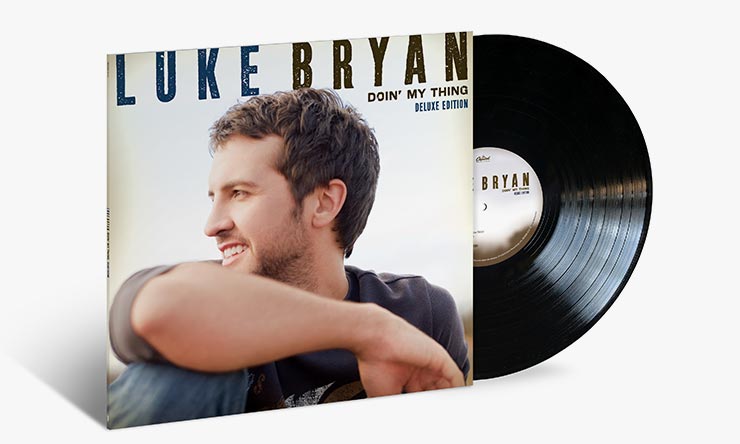 Vince Gill: Okie
You don't find a lot of pot-stirrers in Nashville but, after 62 years, one of the genre's most revered guitar-slingers has earned the right to speak his mind. On his 15th studio album, Vince Gill makes the personal political and turns in one of his most courageous albums yet.
Midland: Let It Roll
The Texas trio return with their sophomore effort, Let It Roll, expanding upon their urban cowboy-retro sound and adding their own clever send-up of country music clichés.
Midland: Rocks Glass Drinkin' Problem Can Hugger
Country music and booze are natural bedfellows, so in honour of their new album, country prankers Midland released a new line of merch, including this can-hugger, otherwise known as a beer koozie. Because 'Every Song's A Drinkin' Song'.
Hootie & The Blowfish: Imperfect Circle
The time for a Hootie & The Blowfish renaissance is nigh. After a decade of success in country music, Darius Rucker has reunited the band for their first studio album in 15 years. The former global popstars have joined up with co-writers Ed Sheeran and Chris Stapleton for their new 13-song set, which draws upon their core Hootie sound and Rucker's solo work.
Jon Pardi: Heartache Medication
As the genre continues to expand its horizons, Jon Pardi is the torchbearer for classic country on his new album, Heartache Medication. While there's plenty of steel guitar solos and twang to spare, he's still capable of delivering rock'n'roll intensity.
Kacey Musgraves: Giddy Up Bomber Jacket
For the ride-or-die Kacey Musgraves fan, this embroidered satin bomber jacket references her hit single 'High Horse' and looks good whether you're headed to the rodeo or starting your own girl gang.
Format:
UK English