Best Gifts For Music Obsessives This Christmas
The music obsessive takes many forms, but the best Christmas gifts for the hardcore fans in your life should appease their insatiable appetites…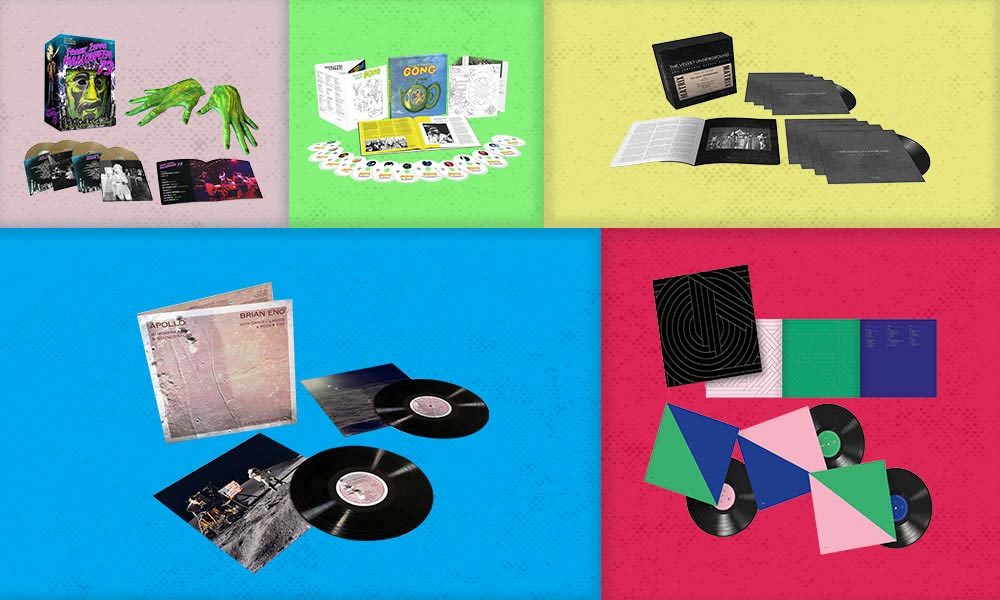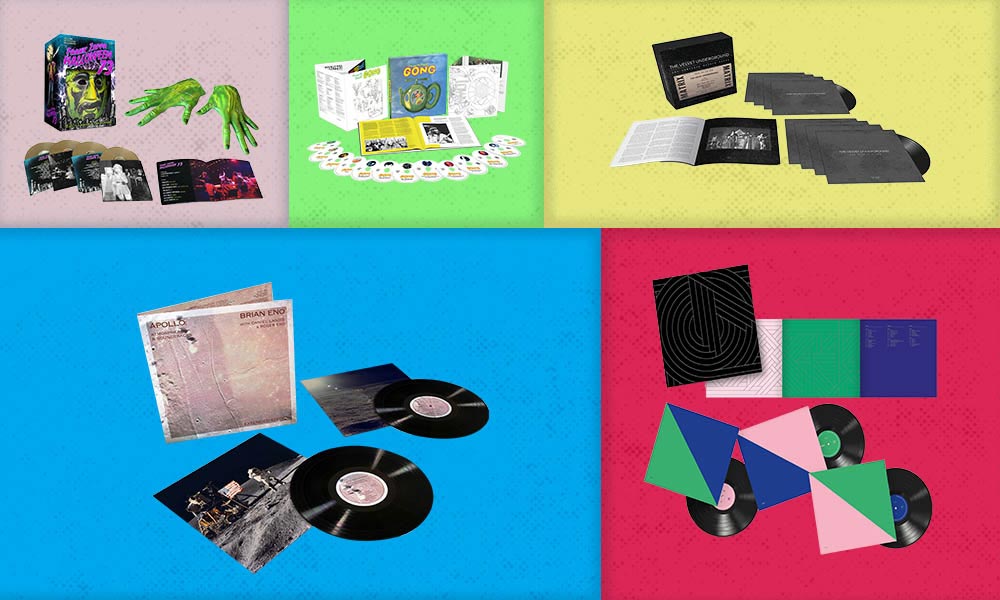 Everyone has a music snob in their life – and if you don't, that means it's probably you. Turning their noses up at the notion of genre convention, and fond of dropping obscure names as if everyone knows what they're talking about, these guys are notoriously hard to please… Luckily, these Christmas gifts will go some way to making that happen. Just make sure you get the rarest edition, yeah?
Electronic
Brian Eno: Apollo: Atmospheres And Soundtracks: Extended Edition
Ambient-auteur Brian Eno's otherworldly soundscapes were a natural fit to score a documentary about moon missions. His 1983 score with Roger Eno and Daniel Lanois has received a sparkling remaster, along with an 11-track disc of new compositions to mark the 50th anniversary of the Apollo 11 moon landing.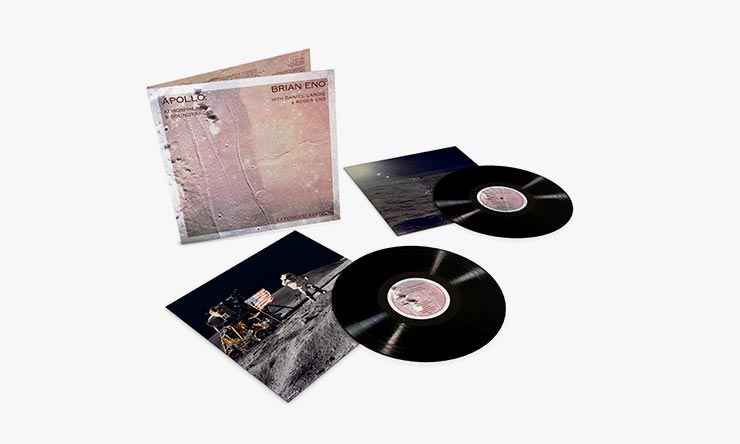 OMD: Souvenir
British synth-pop pioneers Orchestral Manoeuvres In The Dark toast a historic 40-year career with an expansive seven-disc box set that takes in their greatest hits and iconic live and televised performances, complete with bonus memorabilia.
Massive Attack: Massive Attack Vs Mad Professor Part II (Mezzanine Remix Tapes '98)
Originally created in the wake of the Bristol trio's landmark 1998 album, Mezzanine, Mad Professor's dub remixes were ultimately shelved. Now, over 20 years later, they finally appear on vinyl.
Tangerine Dream: In Search Of Hades: The Virgin Recordings 1973-1979
This definite box set covers the acknowledged "classic period" in the legendary ambient-electronic pioneers' sprawling catalogue. The lavish collection includes newly remastered versions of their Virgin albums, helmed by Steven Wilson, along with eight CDs' worth of previously unreleased material, live shows and broadcast performances spread across an 18-disc (16 CDs and two Blu-rays) set.
Mavericks
The Velvet Underground: The Matrix Tapes
Second to gifting your loved one a time machine that will transport them to San Francisco's Matrix Club circa 1969, the 8LP The Matrix Tapes box set documents the Velvets' historic showing across a 43-track collection that also includes nine previously unreleased performances.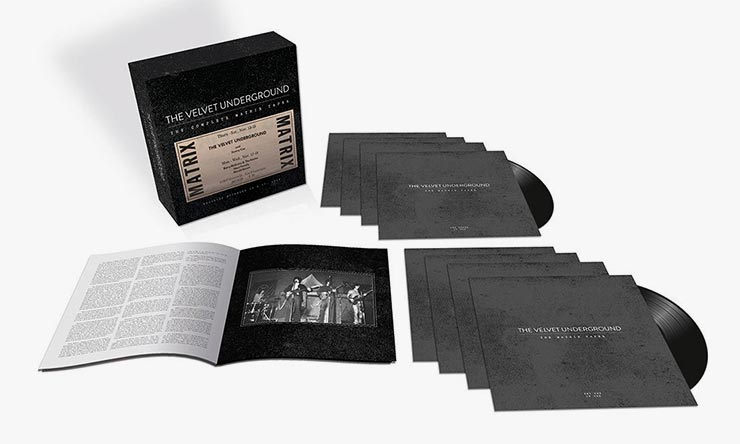 Frank Zappa: Orchestral Favorites (40th Anniversary Deluxe Edition), Zappa In New York (40th Anniversary Triple Vinyl), Halloween '73, The Hot Rats Sessions
A true pioneer in self-archiving, Zappa's discography has almost been doubled by the amount of posthumous releases that continue to explore his outrageously prolific work rate. No fewer than six discs, featuring recording sessions, rare remixes and unreleased songs, salute his solo opus, Hot Rats, while a deluxe edition of the instrumental Orchestral Favorites explores what happened when he worked with the 37-piece Abnuceals Emuukha Electronic Symphony Orchestra.
On stage, Zappa got the chance to dazzle his audiences in person – while putting them to the test – and Zappa In New York captures the best of four nights' worth of performances in late December 1976. Halloween '73, meanwhile, is another spooktacular box set that collects two full shows and unreleased rehearsals from one of Zappa's annual Halloween exteavaganzas.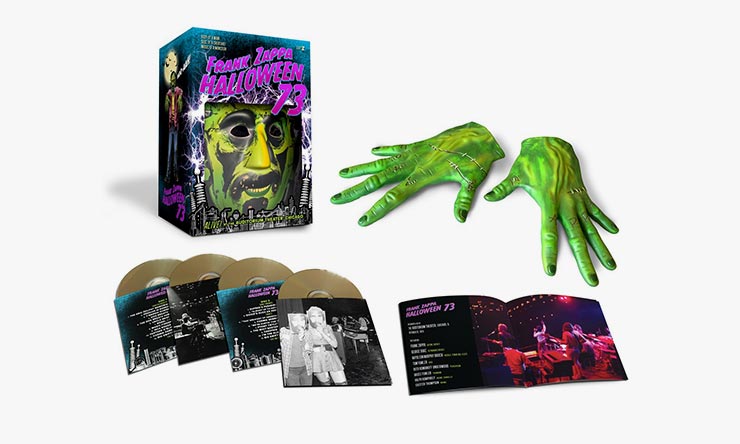 Rodriguez: Cold Fact, Coming From Reality
The search for Sugar Man has been called off now that 70s cult hero Rodriguez's legacy has been properly unearthed and returned to its rightful place – on vinyl.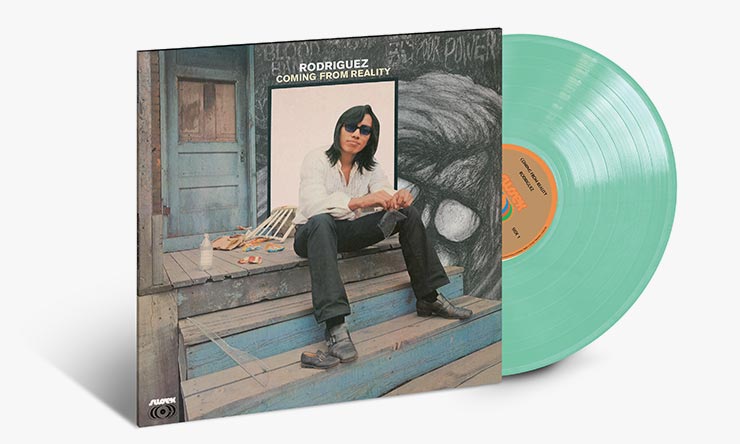 Scott Walker: Scott 4, 'Til The Band Comes In, Climate Of Hunter, Tilt
We lost the godfather of experimental rock this year, but his defiant legacy lives on with number of reissues that represent his finest works, including his influential early solo release Scott 4, alongside his earliest forays into the avant-garde.
Scott Walker And The Walker Brothers: No Regrets: The Best Of Scott Walker And The Walker Brothers
For those wondering how it all began, this definitive 2LP compilation is an essential collection of the hits that made Scott and his "brothers" teenybop icons in the 60s.
Mark Hollis: Mark Hollis
Talk Talk frontman Mark Hollis' intimate and haunting solo release from 1998 returns to vinyl, remastered at Abbey Road and complete with original artwork.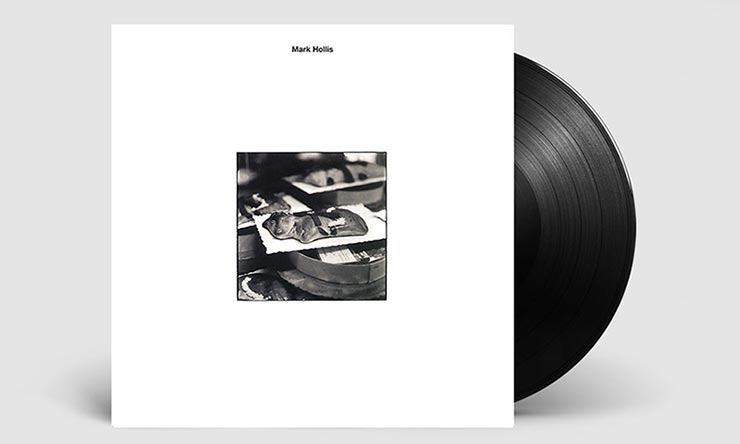 Beth Gibbons And Rustin Man: Out Of Season
Made in collaboration with former Talk Talk bassist Paul Webb (with Portishead's Adrian Utley handling guitar duties), Out Of Season saw both artists explore uncharted territory, resulting in a mercurial mix of folk and jazz aesthetics.
Max Richter: Voyager
Journey into the immersive world of renowned composer Max Richter: this expansive 33-track collection contains essential picks from Richter's successful solo albums and his iconic TV and film work.
Psych and prog
Various artists: Poppies: Assorted Finery From The First Psychedelic Age
For the crate-diggers in the family, this compilation collects an eclectic selection of 60s-era psychedelic rock featuring cult-classic artists such as Buffy Sainte-Marie, Circus Maximus and Southwest FOB.
The Moody Blues: Live At The BBC: 1967-1970
Making its vinyl debut (as a 3LP coloured-vinyl set), this collection is a treasure trove of 41 live and in-the-studio BBC radio and television performances by The Moody Blues, recorded between 1967 and 1970.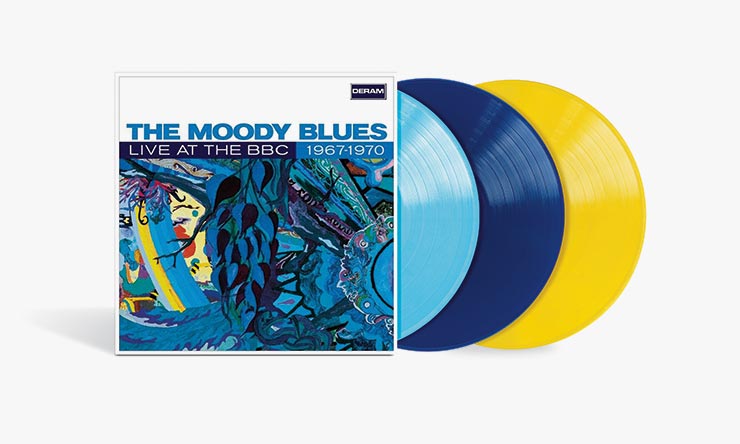 Justin Hayward And John Lodge: Blue Jays
No one would mistake The Moody Blues for romantic crooners, yet Justin Hayward and John Lodge's side project is downright swoony. Released during the Moodies' hiatus, Blue Jays still benefits from the duo's vocal interplay.
Gong: Love From The Planet Gong: The Virgin Years 1973-75
If you think music snobs are obsessive, you've never met a prog fan. The psychedelic prog-rock-trailblazers Gong are celebrated with a mammoth 12CD+DVD box set featuring remasters of their Radio Gnome Trilogy albums along with a bounty of unreleased live material from the Virgin Records' vault.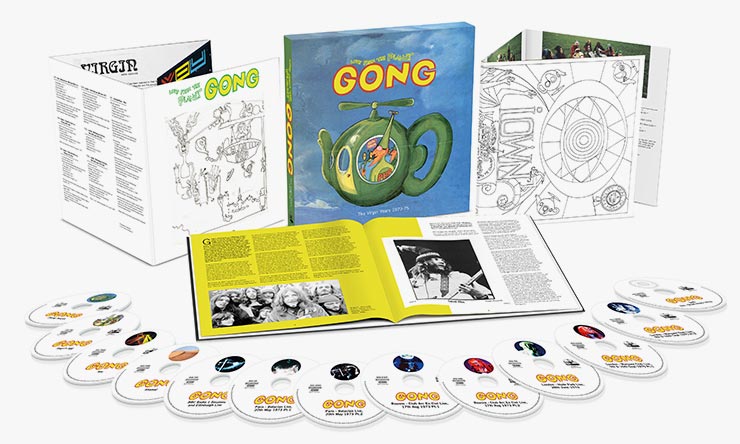 Gong: Flying Teapot, Angels Egg, You, Shamal
If you're looking for a taster rather than the whole feast, four of Gong's 70s-era Virgin releases have also been reissued in deluxe 2CD editions, that include bonus tracks and rare live recordings.
Caravan: The Decca/Deram Years: An Anthology (1970-1975)
Prog veterans Caravan helped shape what would be known as "the Canterbury sound" with an influential set of releases that are commemorated in this 9CD box set comprising of expanded editions of all the albums they recorded for the Decca and Deram labels between 1970 and 1975.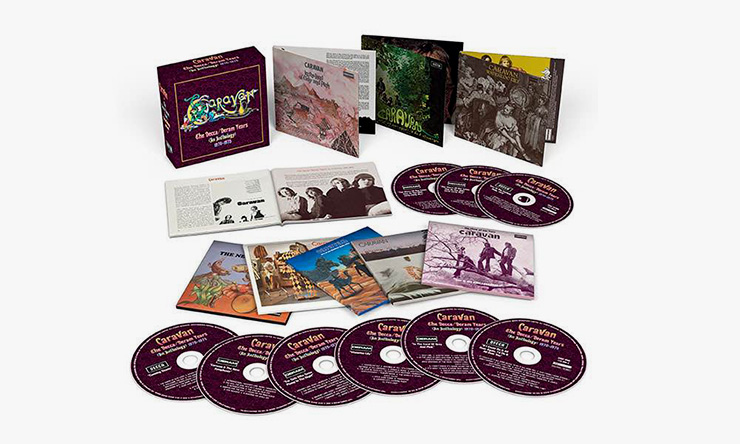 Caravan: Plump In The Night, If I Could Do It Again I'd Do It All Over You, In The Land Of Grey And Pink, Waterloo Lily, Plump In The Night
For those seeking to take a shorter trip, four of Caravan's classic albums were also reissued on 180g vinyl as part of Decca's 90th-anniversary celebrations.
Camel: Mirage, The Snow Goose, Moonmadness, Rain Dances vinyl
Thank prog: four landmark alums by another Decca signing – and one of the genre's longest-lasting bands – have also returned to vinyl.
Genesis: Seconds Out half-speed mastered vinyl
Genesis' most famous live album receives the half-speed remaster treatment. The 1977 set documents the band's historic Wind & Wuthering tour, bridging the first and second phases of the group.
See the rest of our 2019 exclusive gift guides.
Format:
UK English