Best Christmas Gifts For Music Lovers: This Year's Must-Have Clothing And Merch
From merch for fans who missed out, to winter-warmer gear and some truly unique items, these are the must-have 2020 Christmas gifts for music lovers.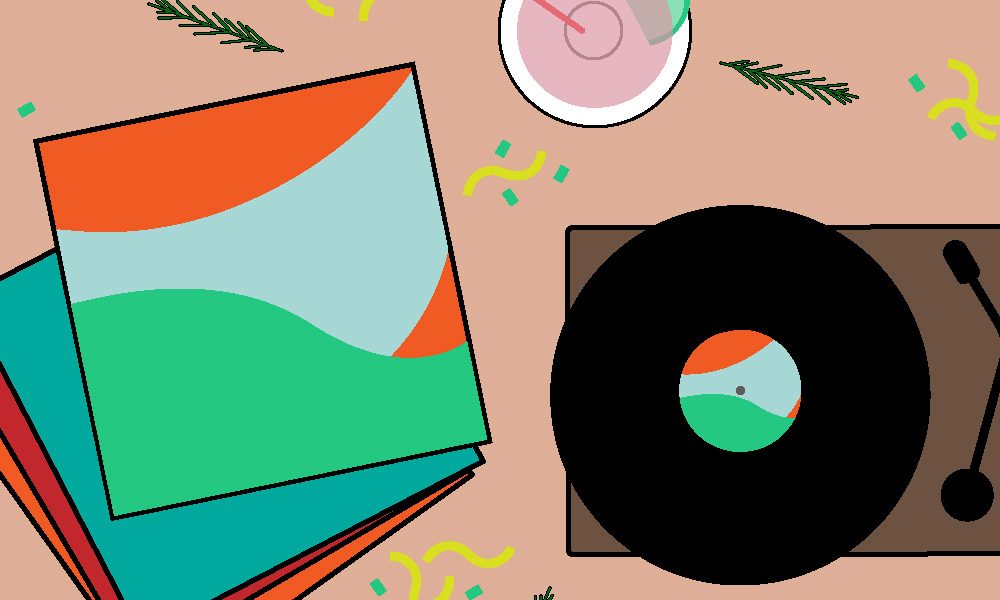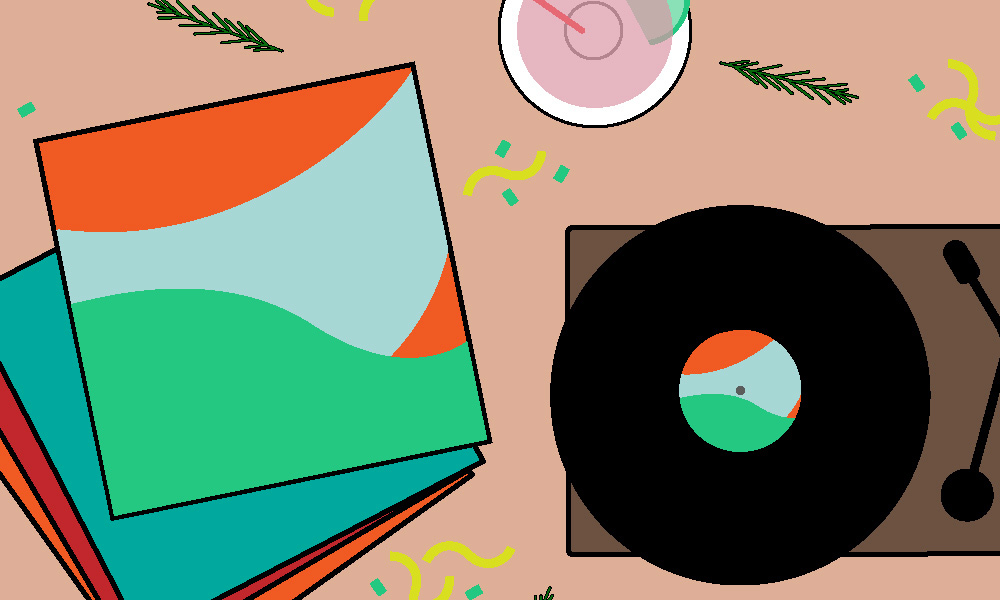 Whether you're buying for devoted Arianators, hyperactive Little Monsters or the older die-hard rock fans in your life, 2019's best music-based Christmas gifts include something for lovers of all types of music. From Rolling Stones-branded electric scooters to Taylor Swift blankets and Beatles-themed lava lamps that'll transform your room into a hipster's Swinging 60s den, there's something for all the family this year.
ABBA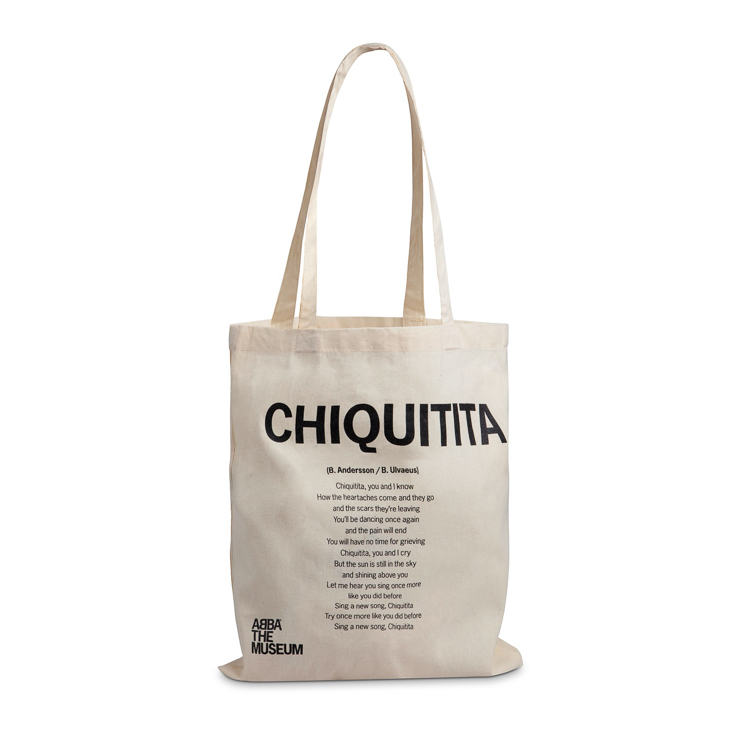 Chiquitita tote bag
"Chiquitita" is one of ABBA's most beloved songs, and now superfans can own a tote bag featuring its lyrics. You won't be able to sing a new song after using it.
Check out more ABBA gifts here.
Ariana Grande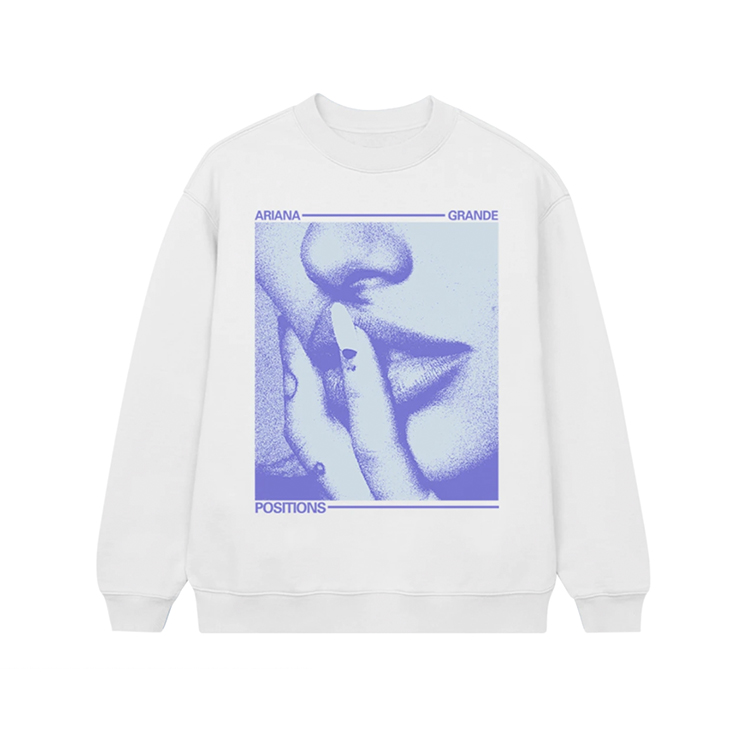 Ariana Grande – duotone close-up crewneck
What better way for Arianators to be fashionable this holiday season than with a Positions sweatshirt? The white sweatshirt features an alternative image from the album cover photoshoot, reminding you that it's always the right time to listen to Ariana Grande's latest record on repeat.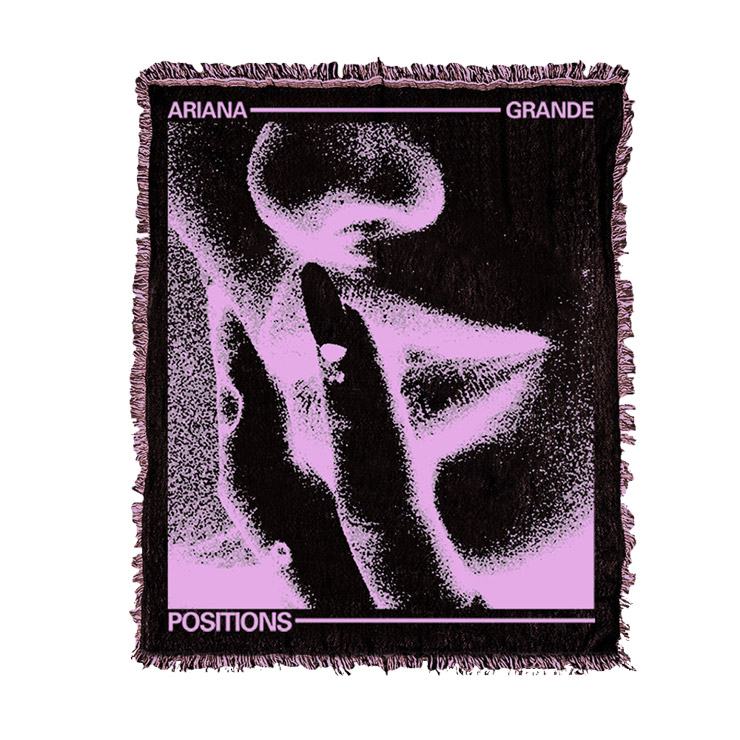 Positions woven blanket
This woven blanket will keep you nice and warm. What more could an Arianator want?
Check out more Ariana Grande gifts here.
The Beatles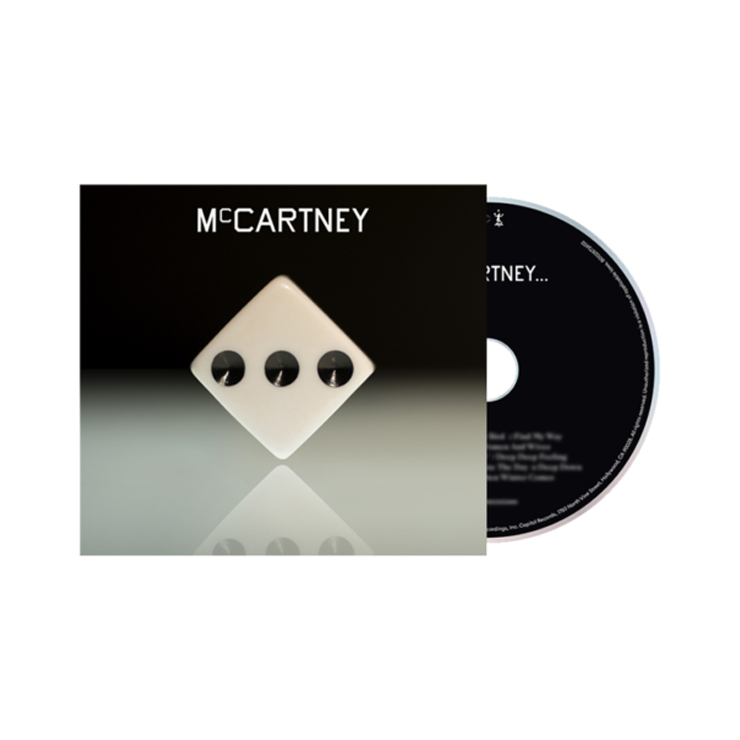 McCartney III
Paul McCartney gave fans an excellent surprise in quarantine: McCartney III. In an incredible feat, McCartney played every instrument and wrote and recorded the whole album on his own, in this follow-up to his 1980 record McCartney II. Complete your trilogy collection with this album or give it as a gift to the biggest Beatles fan you know.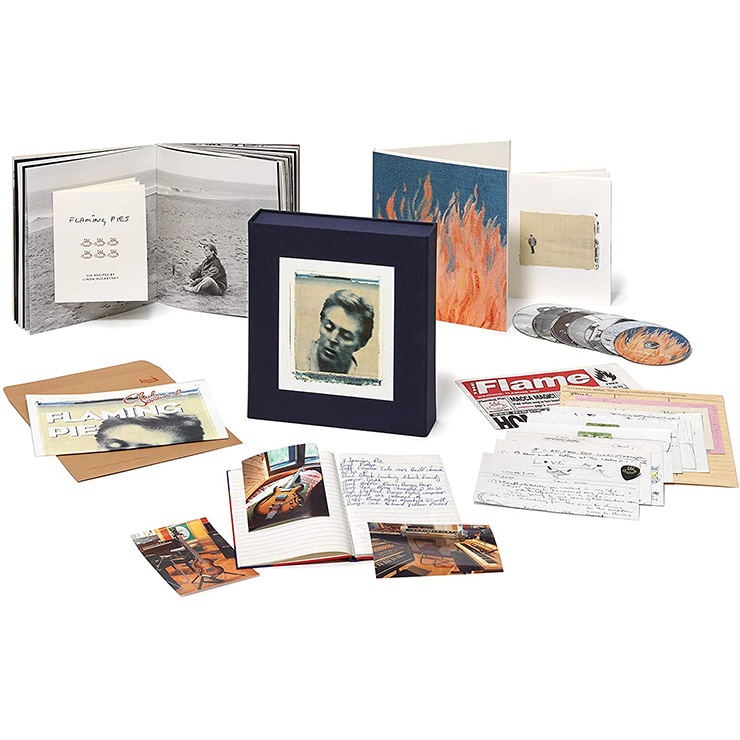 Flaming Pie – Collector's Edition
The newly-released collector's edition of Paul McCartney's 1997 album is a must-have for any vinyl collector. It features the content from the deluxe edition, but what makes it extra special is the addition of a two-piece collector's box featuring 4 LPs including the exclusive remastered album split between 2 LPs, a hand-stamped white label vinyl featuring home recordings, an exclusive "The Ballad Of The Skeletons" 12″ single with vinyl etching and a poster, and an exclusive marbled art print portfolio featuring six Linda McCartney art prints.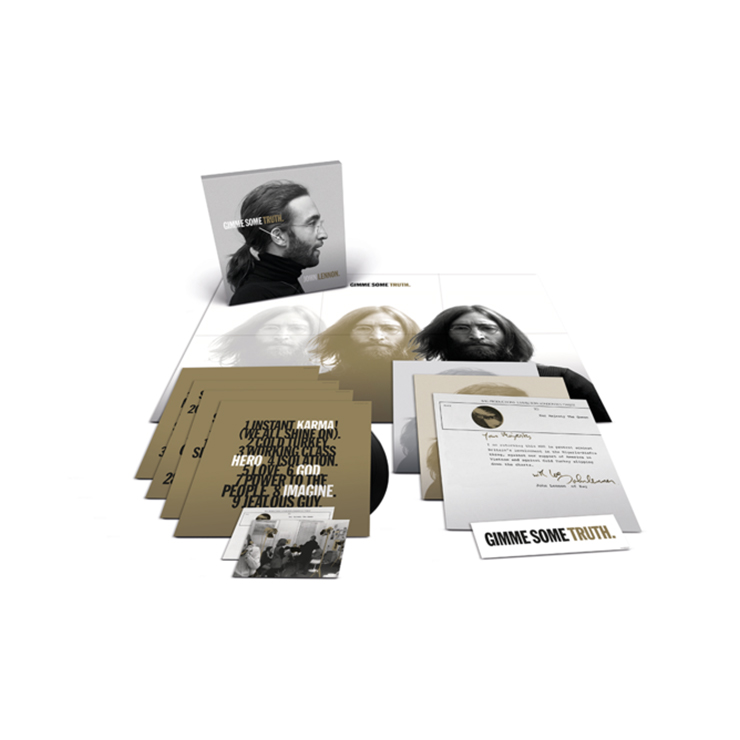 GIMME SOME TRUTH.
Fans of John Lennon's solo career will enjoy GIMME SOME TRUTH., the definitive best of John Lennon album featuring his iconic songs "Imagine," "Gimme Some Truth," "Give Peace A Chance," and "Happy Xmas (War Is Over)." The vinyl version includes a 20-page booklet, a double-sided poster, and a bumper sticker. A perfect gift for any Beatles fan.
Check out more Beatles gifts here.
Billie Eilish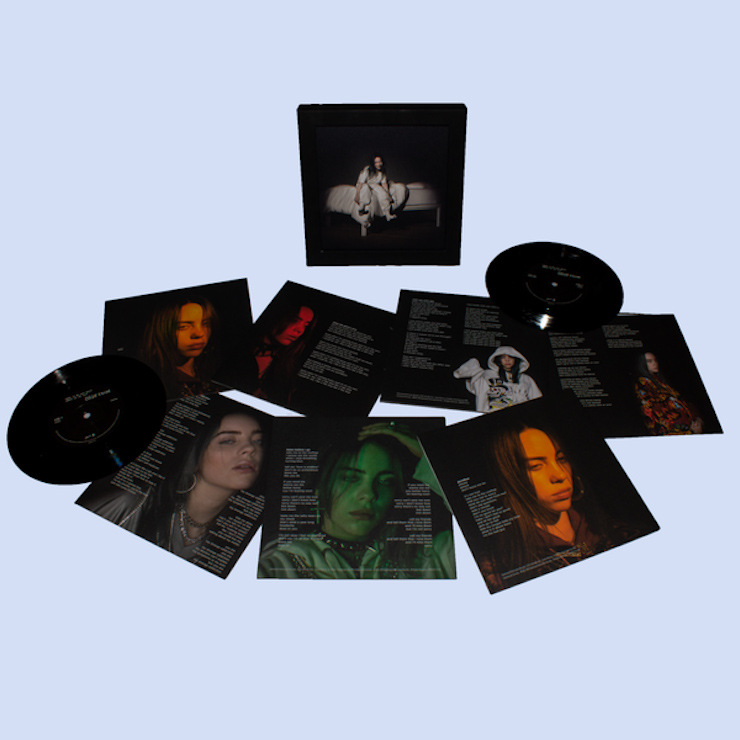 WHEN WE FALL ASLEEP, WHERE DO WE GO? collector's edition 7-inch box set
This box set has seven pieces of 7″ vinyl, with each containing two songs. But what makes it a must-have for fans is that each 7″ comes in a sleeve with a different picture of Eilish and the lyrics.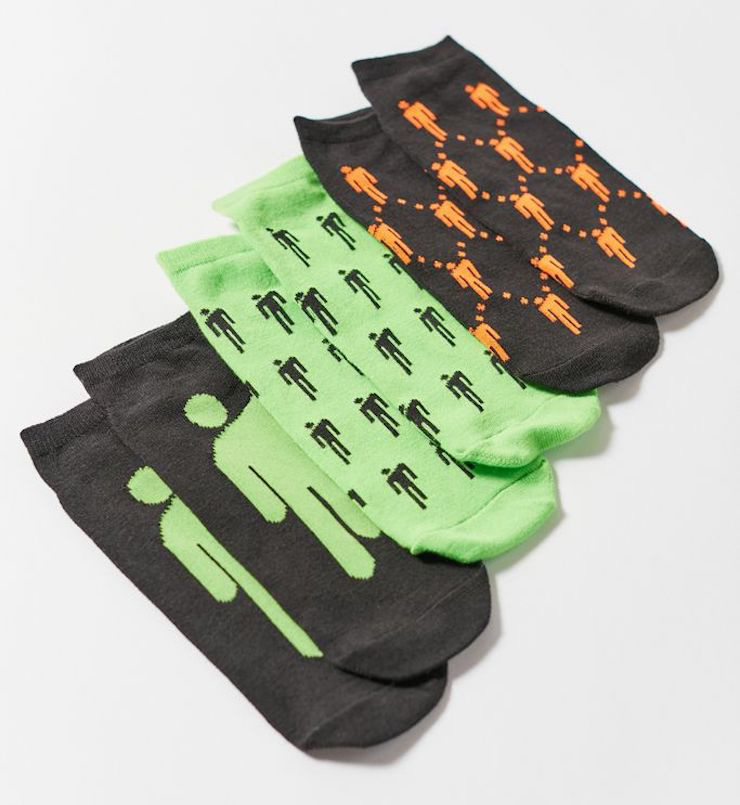 Billie Eilish no-show socks
Eilish is known for her unique style, so why not emulate her with these cool socks? They come in different designs and colors featuring her logo and "blohsh" symbol.
Check out more Billie Eilish gifts here.
Bob Marley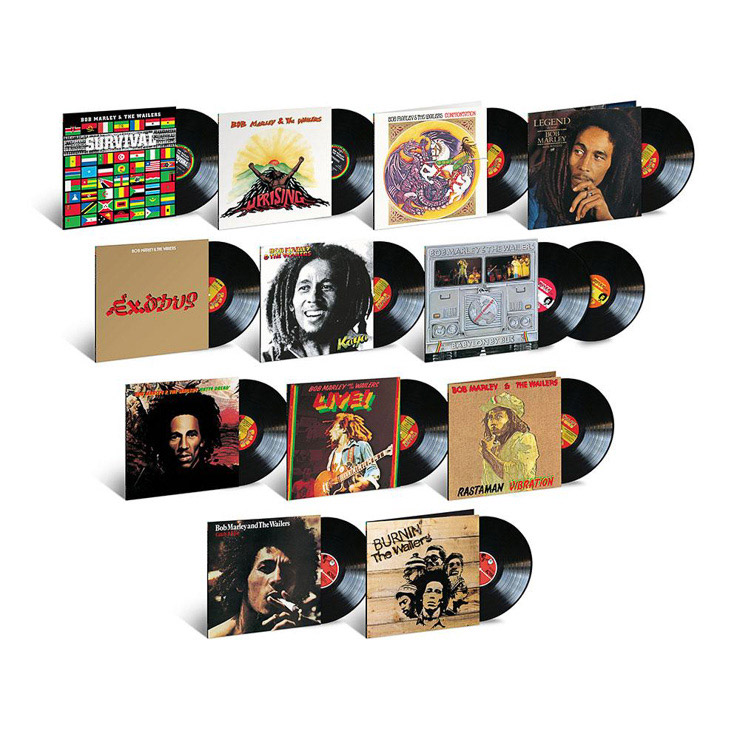 Bob Marley – Bob Marley & The Wailers: Exclusive Tuff Gong Pressing Bundle
Wondering how you can support vinyl and Jamaica at the same time? There's no better way than through this bundle of 12 limited-edition Bob Marley vinyl LP's, each numbered and pressed exclusively at the legendary Tuff Gong International headquarters in Kingston, Jamaica. Of note: Catch A Fire, originally recorded by The Wailers in Jamaica and eventually released with overdubs and a mix overseen by Island founder Chris Blackwell at the label's London headquarters, will be available in its original Jamaica-recorded version, with two extra tracks from the sessions and some tracks with longer fades. Produced entirely by Bob Marley & the Wailers and mixed by longtime Marley associate Errol Brown, this Jamaican version will be on vinyl for the first time.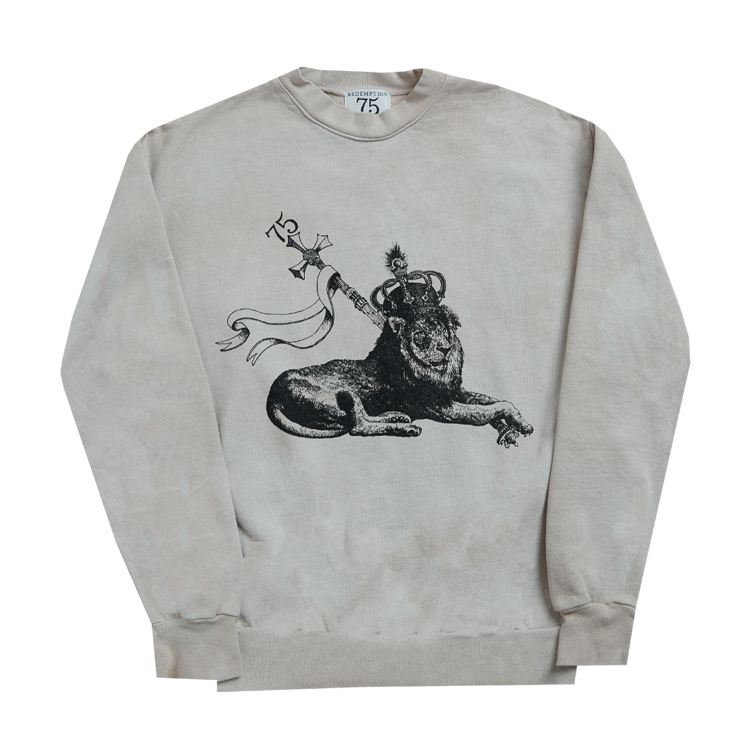 Bob Marley – Washed Printed Crew Lion Sweatshirt
Taking its inspiration from Bob Marley's "Redemption Song" video, this sweatshirt featuring a regal lion is a must-have for fans of exclusive Marley gear.
Check out more Bob Marley gifts here.
BTS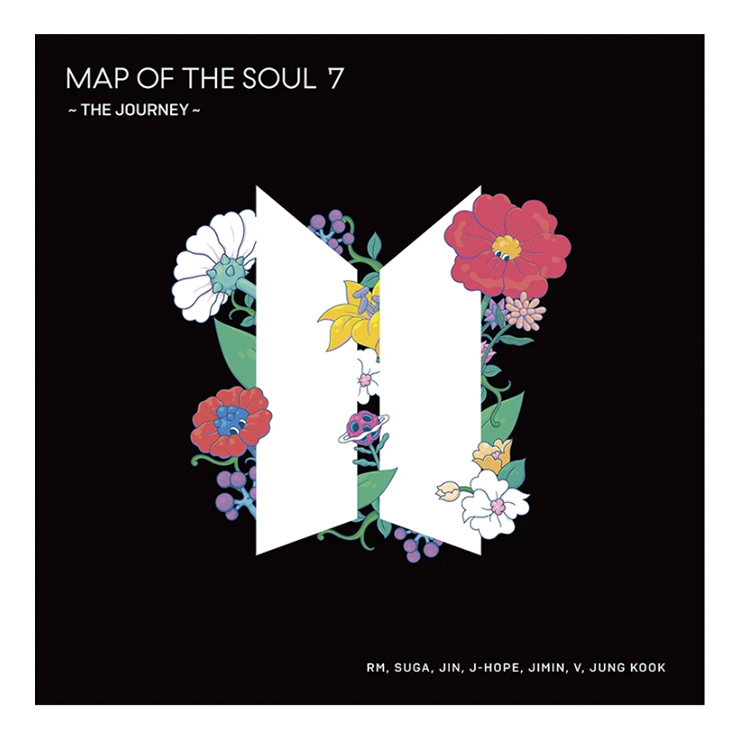 BTS – Map Of The Soul : 7 ~ The Journey
This one's an absolute must-have for the BTS ARMY. MAP OF THE SOUL : 7 ∼ THE JOURNEY ∼ contains 8 of BTS' biggest hits performed in Japanese and includes two new tracks, a brand new intro and outro, and their hit Japanese single "Lights." This box set includes a Blu-Ray, featuring seven music videos and behind-the-scenes footage of both the photoshoot for the box set cover and the making of the "Stay Gold" music video. The set also comes with a 32-page booklet, a sticker sheet, and a photo card.
Carly Rae Jepsen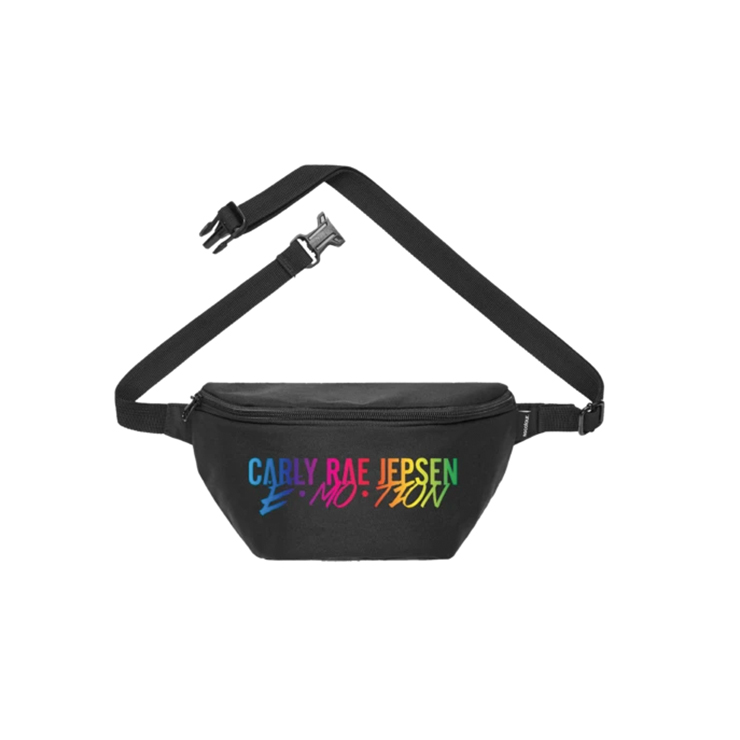 Carly Rae Jepsen – Emotion Fanny Pack
It's been five years since the release of Carly Rae Jepsen's seminal album, Emotion, but the Emotion craze is still going strong for fans. Why not show how much you love the record with a colorful fanny pack? Both stylish and convenient.
Charlie Parker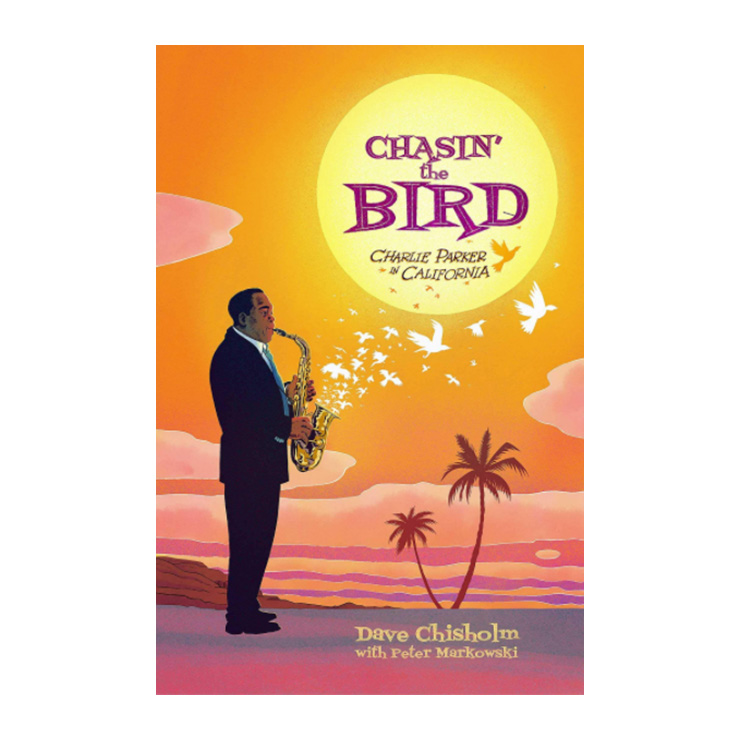 Chasin' The Bird: Charlie Parker in California
Dave Chisholm's vivid graphic novel is a fantastical record of the storied two-year period of Charlie Parker's time in L.A. starting in December 1945, when Bird and Dizzy Gillespie brought the sounds of bebop to the West Coast and meet a cast of characters along the way.
Disney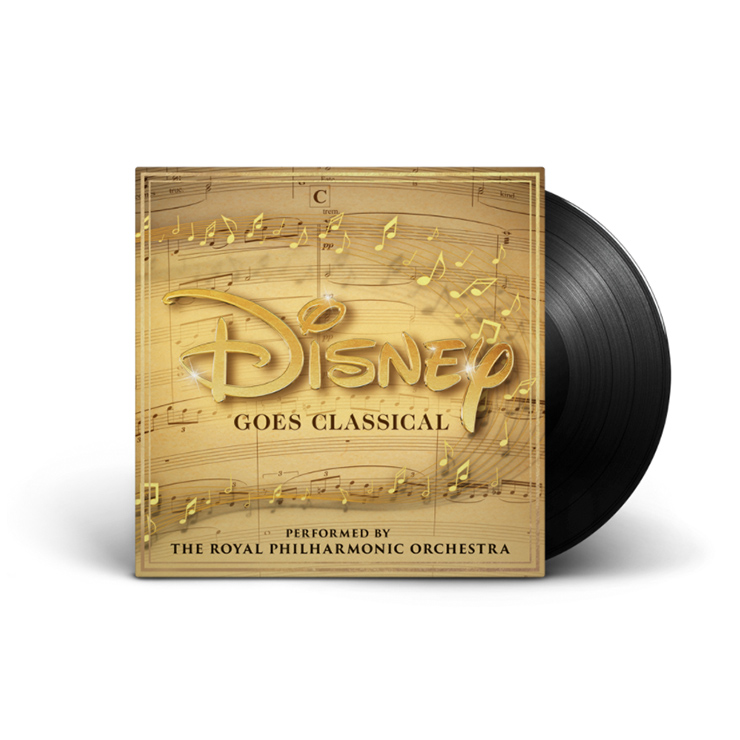 Various – Disney Goes Classical LP
Featuring the prestigious Royal Philharmonic Orchestra and a host of celebrated names, Disney Goes Classical showcases beloved Disney themes that have been expertly re-orchestrated and recorded at London's Abbey Road Studios. The album features music from the most-recognizable Disney films from its Golden Age to the nineties Renaissance and into the modern era. From The Jungle Book and Pinocchio to Alan Menken's inimitable scores from Pocahontas, The Little Mermaid, Aladdin and Hercules, 80 years of Disney magic have been reimagined in stunning cinematic sound.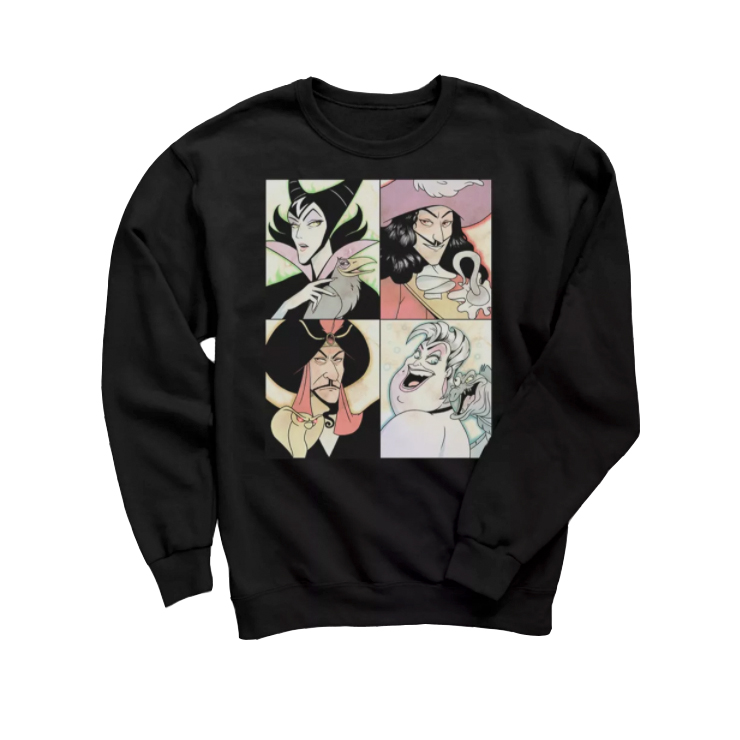 Disney Villains Anime Crew Neck Sweatshirt
Do you secretly side with the villains in your favorite Disney classics? Or do you simply admire their inimitable style? Whatever the reason you love 'em, this anime-style sweatshirt might be for you.
Check out more Disney gifts here.
Elliott Smith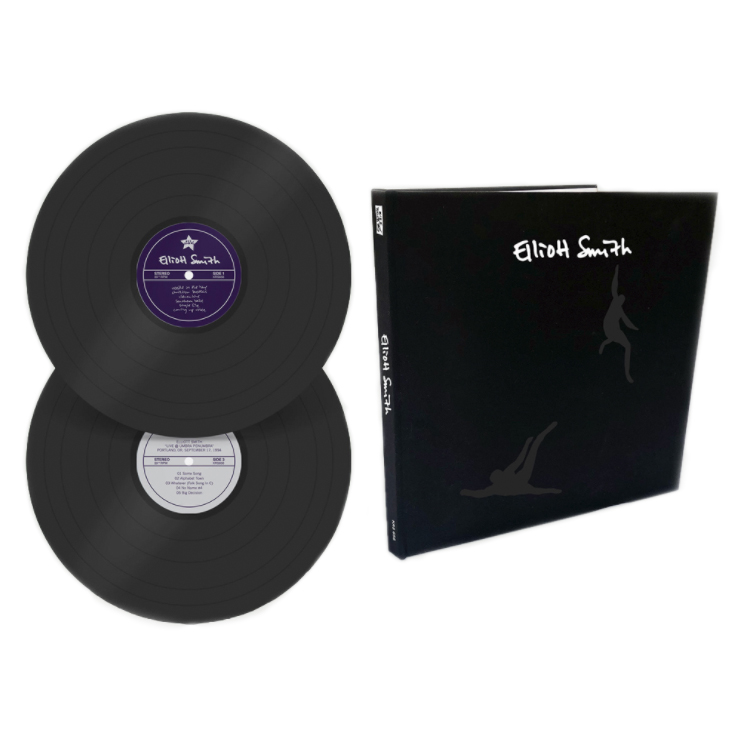 Elliott Smith – Elliott Smith: Expanded 25th Anniversary Edition
Over two decades after the release of his seminal self-titled album, Elliott Smith remains one of the most influential indie rock artists. His self-titled second album was reissued to celebrate its 25th anniversary, with a vinyl box set including a coffee table book with handwritten lyrics, stories from those closest to Smith about his life during the recording of the album, and many previously unseen photographs by JJ Gonson, who also shot the image featured as the album cover.
Glen Campbell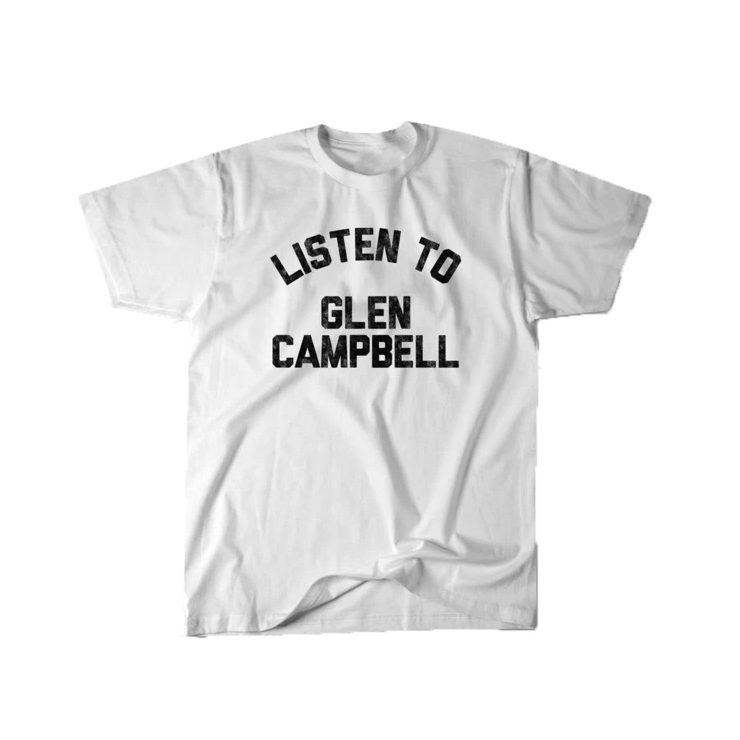 Listen to Glen Campbell shirt
In case you need a reminder to listen to the late country legend – or need to remind everyone else to do so, this shirt is for you. It's always the right time to put on "Rhinestone Cowboy."
Guns N' Roses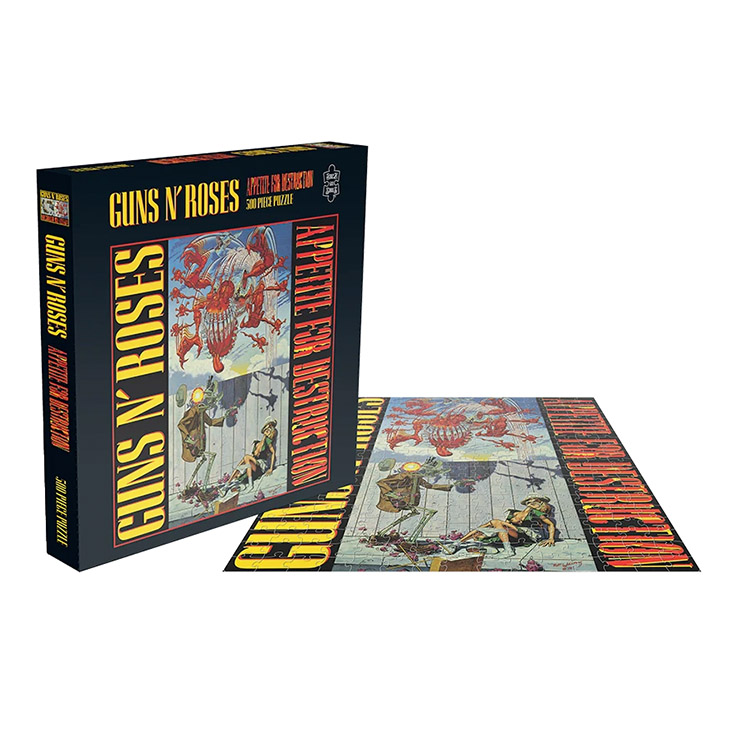 Guns N' Roses – Appetite for Destruction Robot Puzzle
Guns N' Roses' debut 1987 album turned the band into one of the world's biggest rock acts. But before having the iconic album art, the record's original cover art featured Robert Williams' painting of the same title, portraying a murderous robot who is about to be attacked by a metal avenger. As the band's most fervent fans may know, the album's art was changed after music retailers refused to stock the album due to its gruesome image. Now fans can look at it at any time with this 500-piece jigsaw puzzle.
Check out more Guns N' Roses gifts here.
Lady Gaga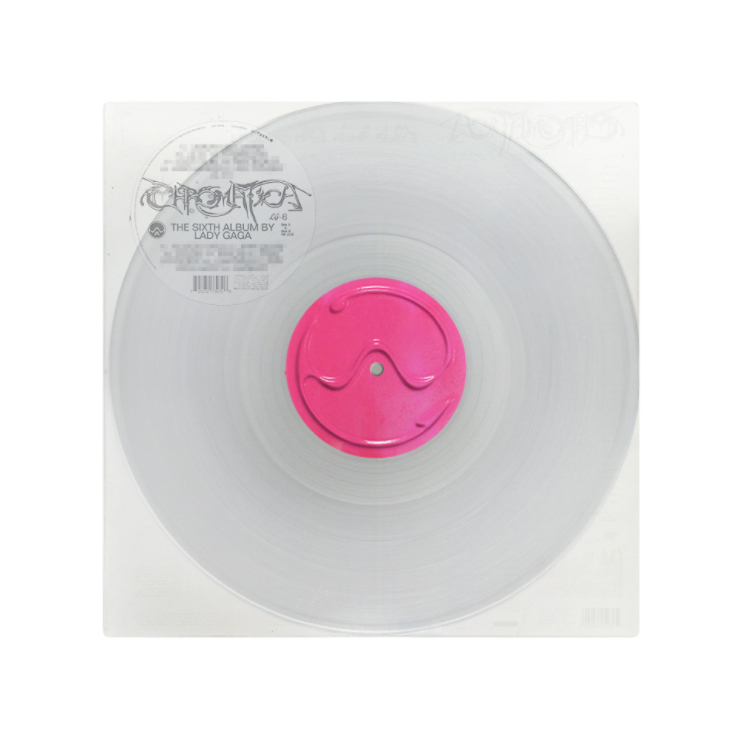 Lady Gaga – Chromatica Exclusive Transparent Vinyl
This year, Lady Gaga released her awaited album Chromatica, featuring collaborations with Ariana Grande, Elton John, and BLACKPINK. This exclusive transparent Chromatica vinyl with a hot pink center will stand out in anyone's record collection.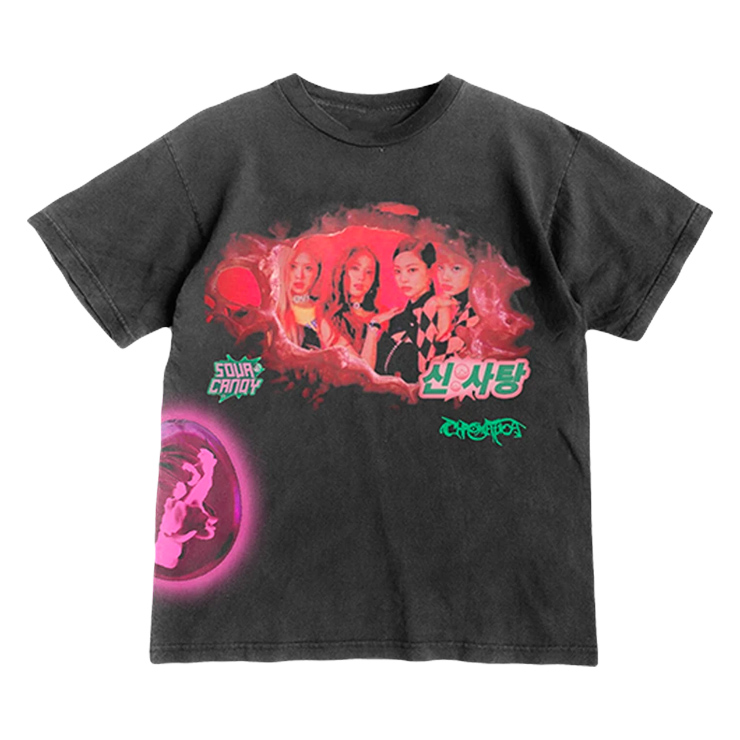 Lady Gaga – Lady Gaga X Blackpink Shirt
Lady Gaga invited KPop girl group BLACKPINK to collaborate on her Chromatica track, "Sour Candy." BLACKPINK fans can own this t-shirt featuring the group, adorned with the track name and the album logo.
Check out more Lady Gaga gifts here.
Lord Finesse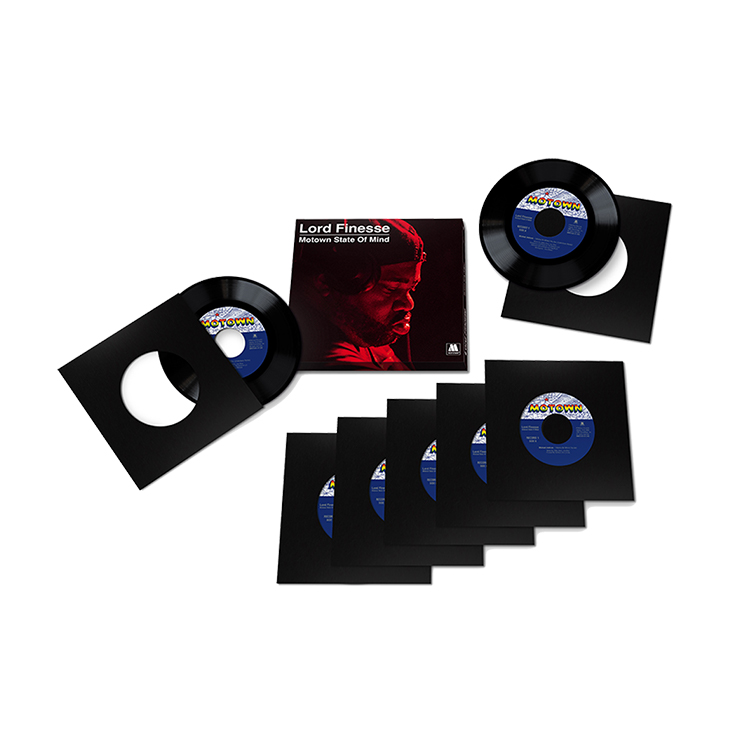 Motown State Of Mind
Legendary rapper, producer, and D.I.T.C. member Lord Finesse remixed and reimagined Motown classics for this album. This set includes seven 7″ records on black vinyl, featuring new versions of Marvin Gaye's "I Want You," DeBarge's "I Like It," and more.
Mariah Carey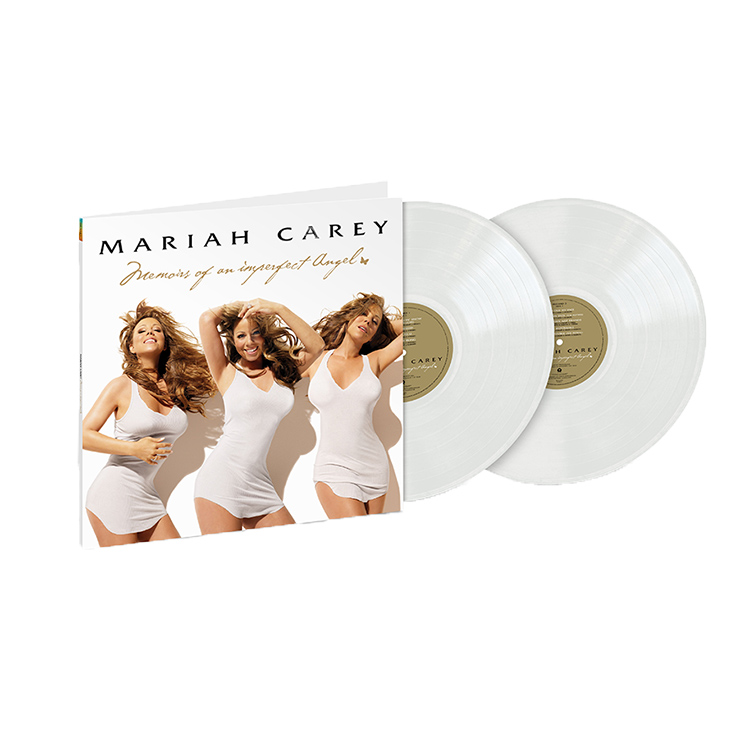 Mariah Carey vinyl reissues
It's not Christmas without Mariah Carey and there's just one thing her lambs need: her reissued records on vinyl. You can opt for the bright red Merry Christmas vinyl to get into the holiday spirit, or go for one of her other classics, like The Emancipation Of Mimi or Butterfly. There's also a limited edition 2LP of Memoirs of An Imperfect Angel in pearly white.
Metallica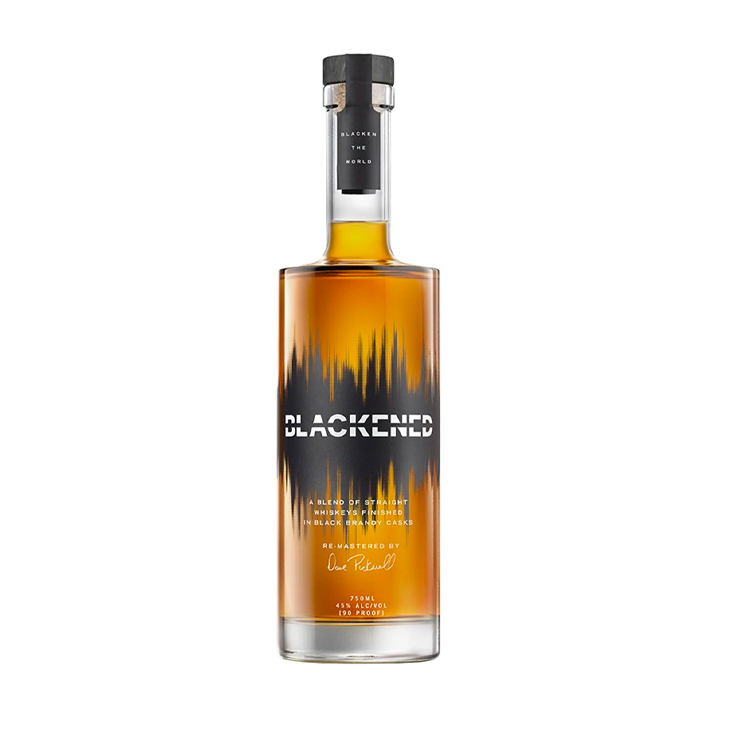 Metallica – S&M2 Whiskey
This Blackened S&M2 limited-edition whiskey comes in a specialty box commemorating Metallica's live album. It has notes of caramel, honey, and oak, making it a combination of smooth and sweet.
Motorhead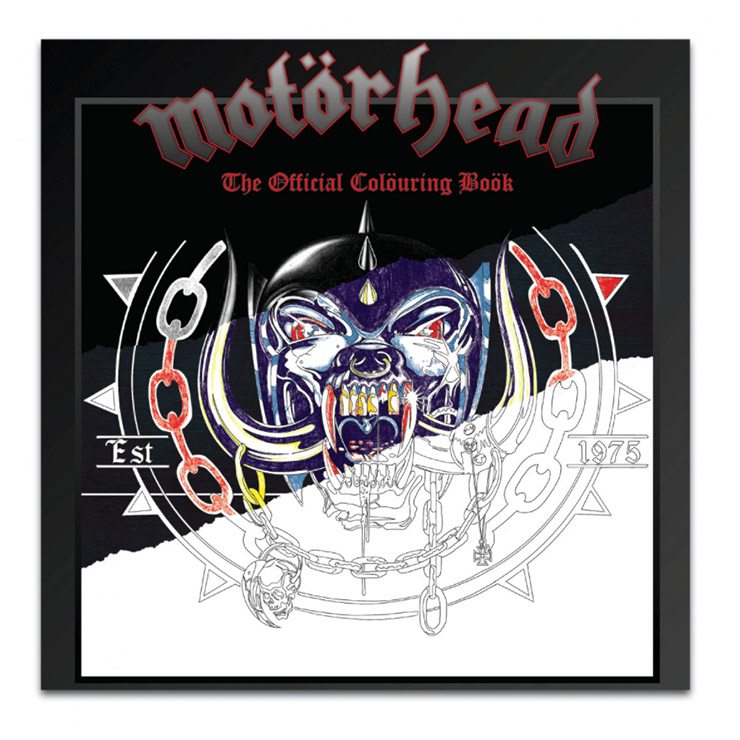 Motorhead/Judas Priest – Rock N' Roll Coloring Books
The whole family can have fun with these Motorhead and Judas Priest coloring books. Each features the iconic artwork from the bands' albums.
Peggy Lee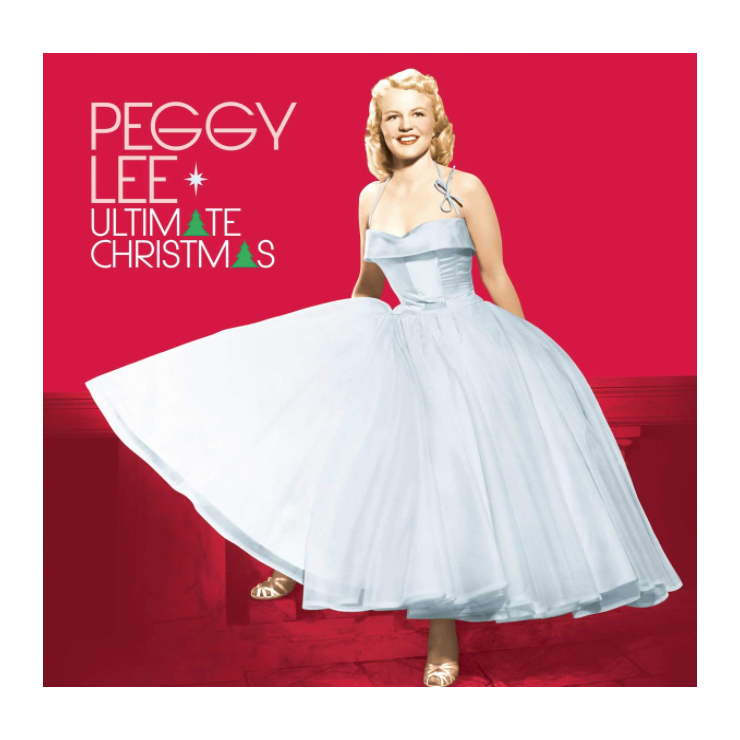 Peggy Lee – Ultimate Christmas
The traditional holiday cocktail parties of yesteryear may not happen in quarantine, but all you really need is the sophisticated song stylings of Peggy Lee and a strong martini to make the season bright. Her new holiday collection includes all of Lee's beloved Christmas favorites, from "White Christmas" and "Little Drummer Boy" and two duets with another smooth crooner, Bing Crosby.
Queen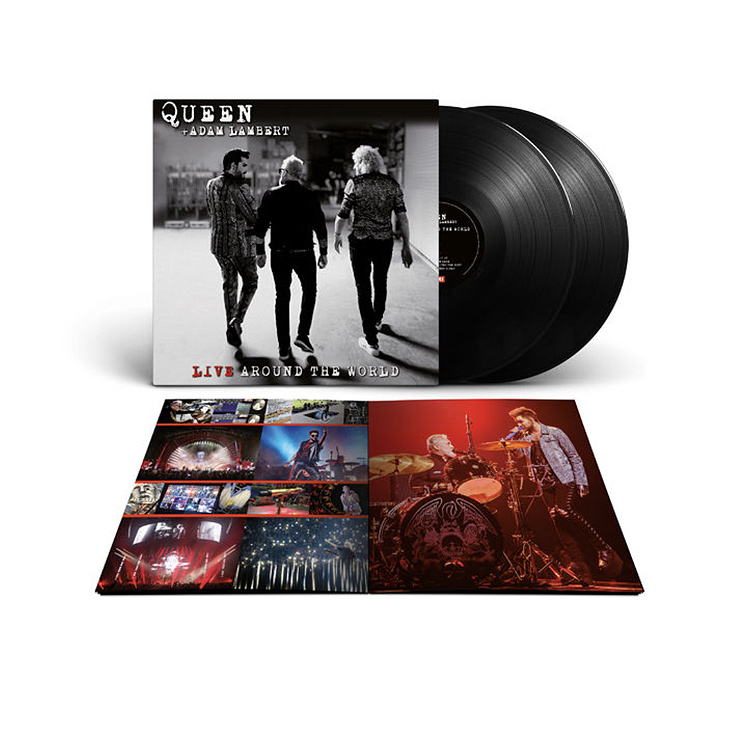 Live Around the World
In 2009, Queen members Brian May and Roger Taylor performed "We Are The Champions" on the eighth season of American Idol, with contestant Adam Lambert filling in as vocalist. The pairing went so well that Lambert ended up joining Queen in 2011 as their new vocalist and the new iteration of Queen went on to tour around the globe. This Live Around the World set features concert highlights personally picked out by the band members out of over 200 shows they've performed.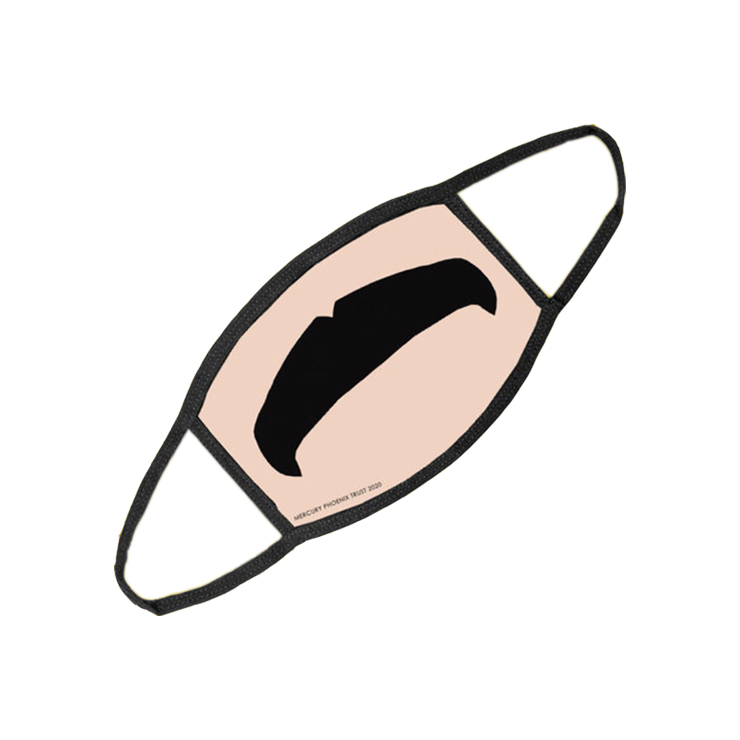 Freddie Moustache Mercury Phoenix Trust face mask
If you've ever wanted to sport Freddie Mercury's iconic mustache, now you can with this mask. The best part is all proceeds go to a great cause: The Mercury Phoenix Trust, founded by Roger Taylor and Jim Beach in memory of Mercury to help in the global battle against HIV/AIDS.
Check out more Queen gifts here.
The Rolling Stones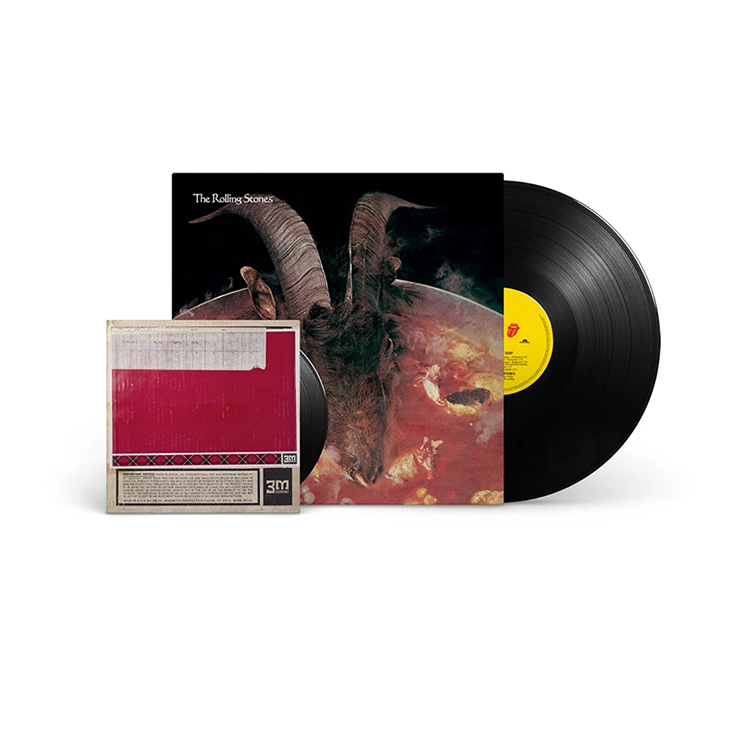 Goats Head Soup deluxe box set
In 1973, The Rolling Stones released Goats Head Soup, featuring hits like "Angie" and "Winter." The deluxe vinyl box set includes three previously unreleased tracks: "Scarlet," "All The Rage," and "Criss Cross." It also includes The Brussels Affair, recorded in 1973 at the Forest National Arena.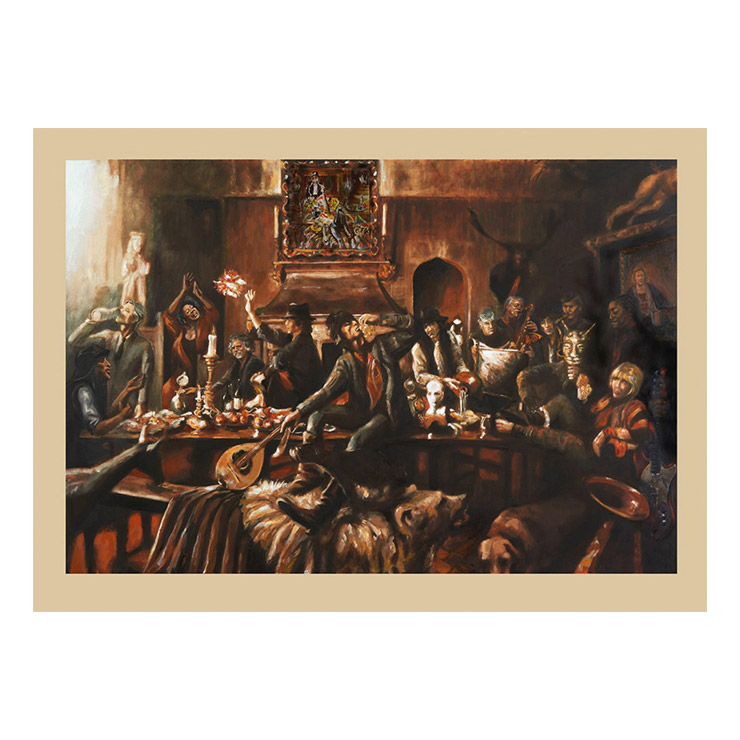 Beggars Banquet Today print
Stones fans may know that Ronnie Wood is also a painter. This year, he revisited his 1989 painting "Beggars Banquet" and created a new version of it, with plenty of new details to marvel at. Each print is individually numbered and hand-signed by Wood himself.
Check out more Rolling Stones gifts here.
Shawn Mendes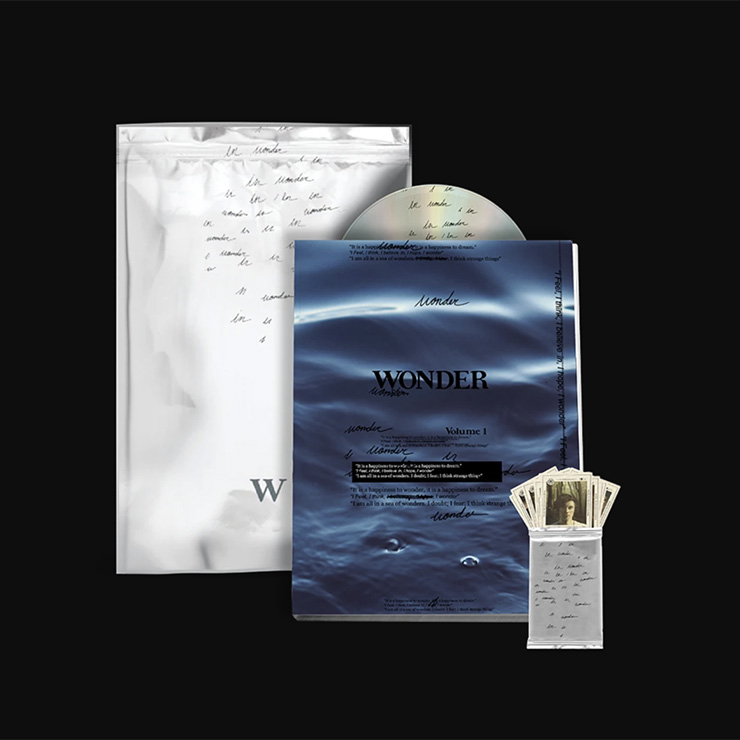 Wonder limited edition zine with CD and limited edition collectible card pack
To celebrate the arrival of his latest album, Shawn Mendes is putting out tons of special merch. Amongst the must-haves is this limited edition collectible, including a limited edition zine featuring never-before-seen photographs of the behind-the-scenes of Wonder, along with original journal entries by Mendes. This also includes the Wonder CD and a World of Wonder card pack. Each card pack includes 10 holographic cards.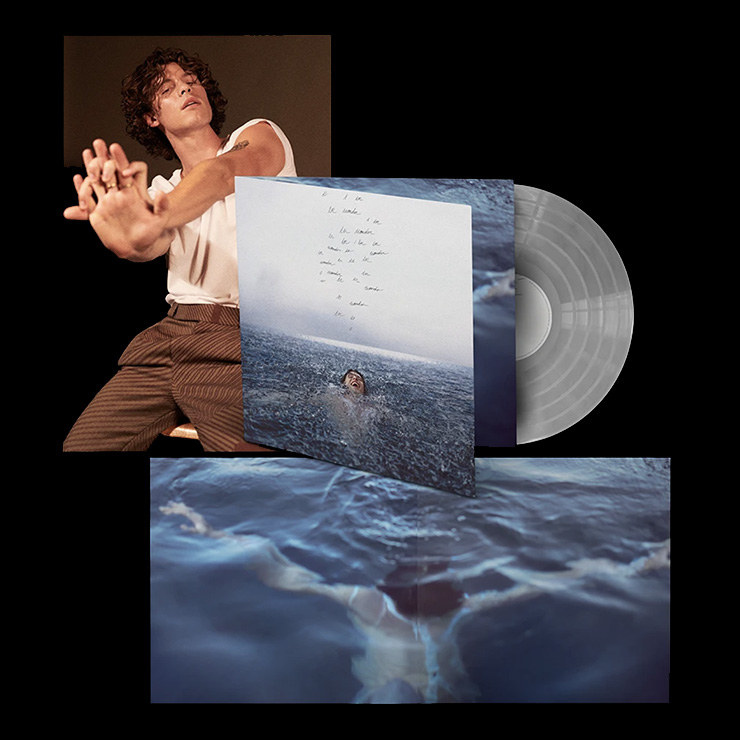 Wonder limited edition clear vinyl
This limited edition record matches the album art of Shawn Mendes floating in water, pressed in clear vinyl. It also includes a foldout poster.
Check out more Shawn Mendes gifts here.
Tanya Tucker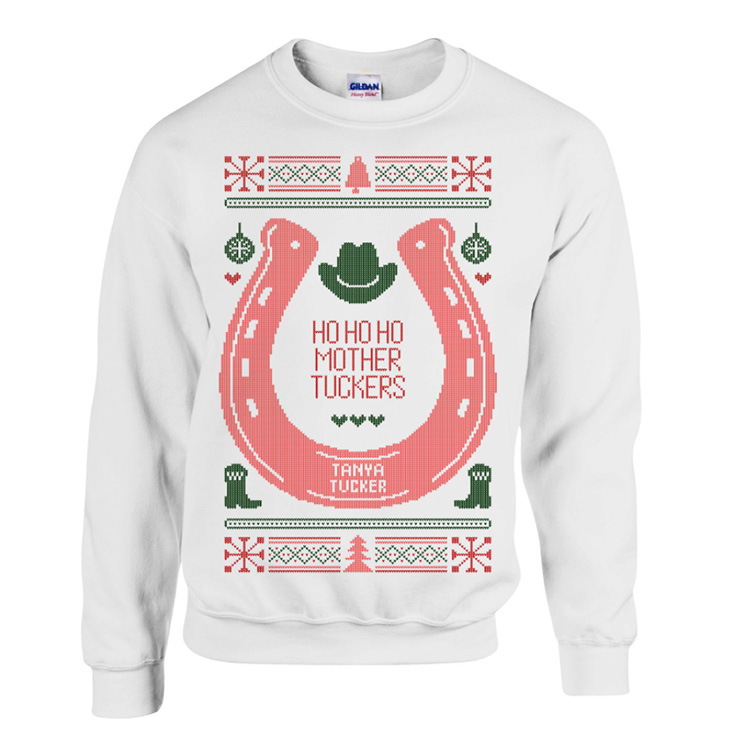 Tanya Tucker ugly Christmas sweater
If you're going to get an ugly Christmas sweater this holiday season, might as well go with one that has plenty of personality. Tanya Tucker's ugly sweater is delightfully tongue-in-cheek, with "Ho Ho Ho mother tuckers" emblazoned on it.
Taylor Swift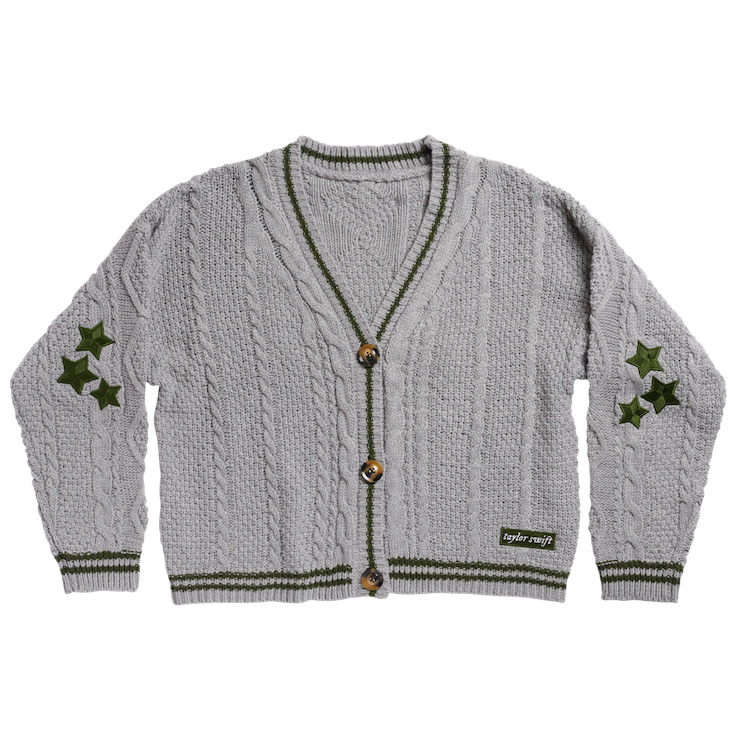 Taylor Swift – the cardigan
This is every Swiftie's new favorite cardigan. The design is different from the folklore one originally released when Taylor Swift's latest album came out, but this limited edition version has embroidered stars on its sleeve.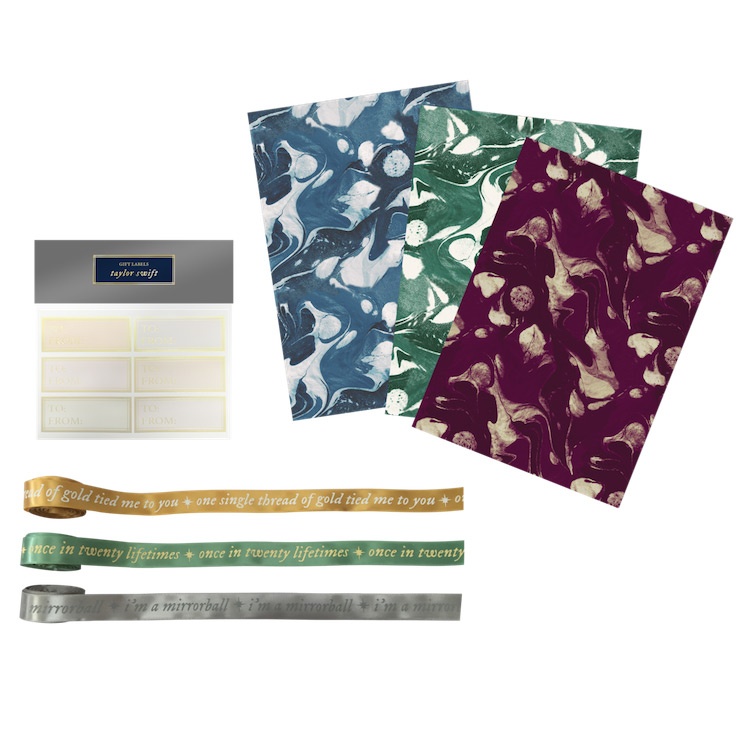 Taylor Swift – folklore gift wrapping set
What better way to give a gift to the Swifties in your life than with folkore gift wrap? This set includes colorful wrapping paper, 5 custom song lyric ribbons, and sticker gift labels.
Check out more Taylor Swift gifts here.
The Who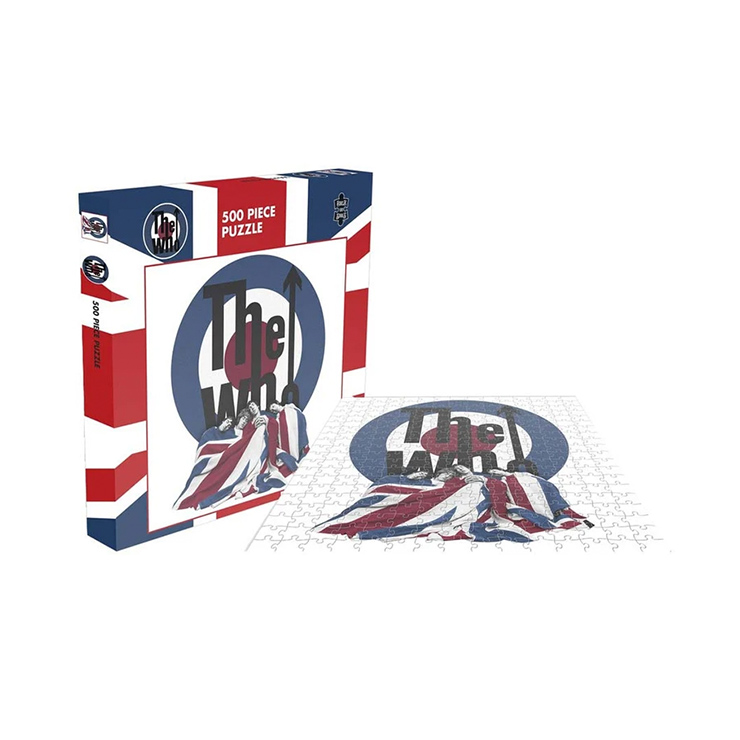 The Who- The Kids Are Alright jigsaw puzzle
The whole family can enjoy this The Who jigsaw puzzle, featuring the instantly recognizable band logo combined with The Kids Are Alright artwork.
Yusuf/Cat Stevens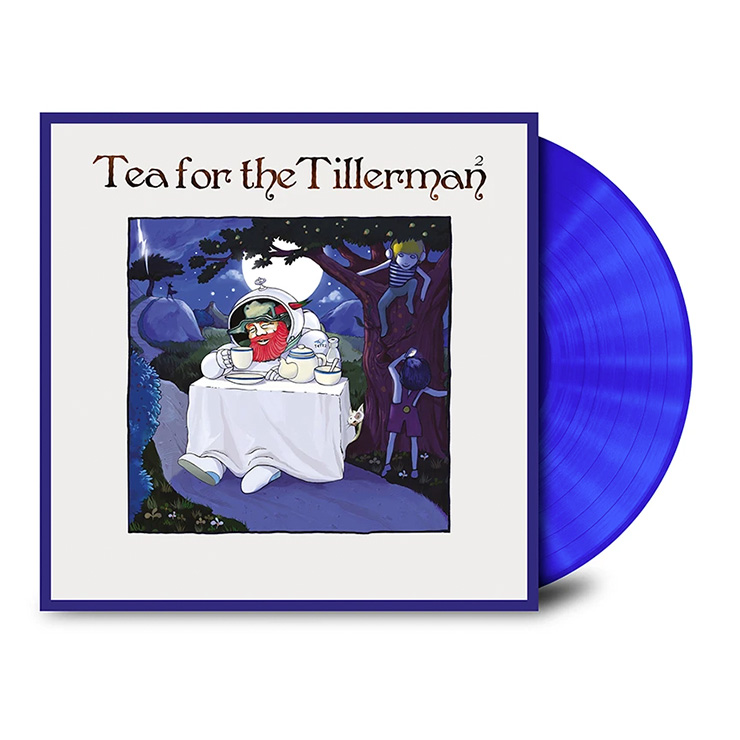 Yusuf/Cat Stevens – Tea for the Tillerman
Tea For The Tillerman is Yusuf/Cat Stevens' most popular album and to celebrate its 50th anniversary, the seminal record was reissued with a special 5CD/BD/1LP/12″ Live EP deluxe edition. Besides the album itself, this deluxe edition includes a CD with Cat Stevens' new interpretations of his songs; a CD with demos, outtakes, and alternate versions; and a CD featuring various live performances. In addition, it also includes a Live At The Troubador 12″ EP and a Blu-Ray featuring previously unreleased performances and the official "Father And Son" video. Fans who don't want the deluxe edition can also get the remastered standalone Tea for the Tillerman record on vinyl.