Best Christmas Gifts For Music Lovers: This Year's Must-Have Presents
From merch for fans who missed out, to winter-warmer gear and some truly unique items, these are the must-have 2021 Christmas gifts for music lovers.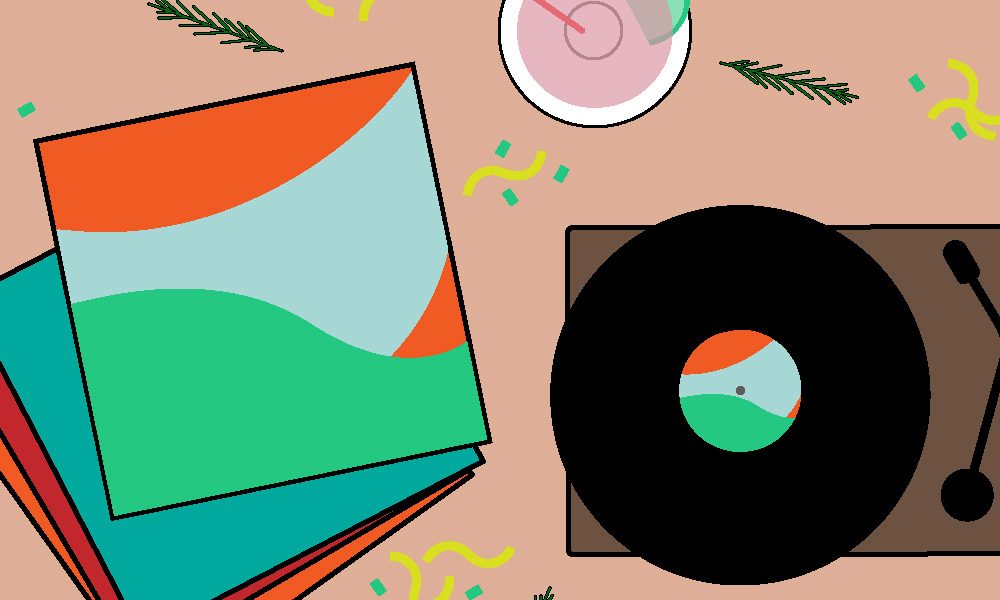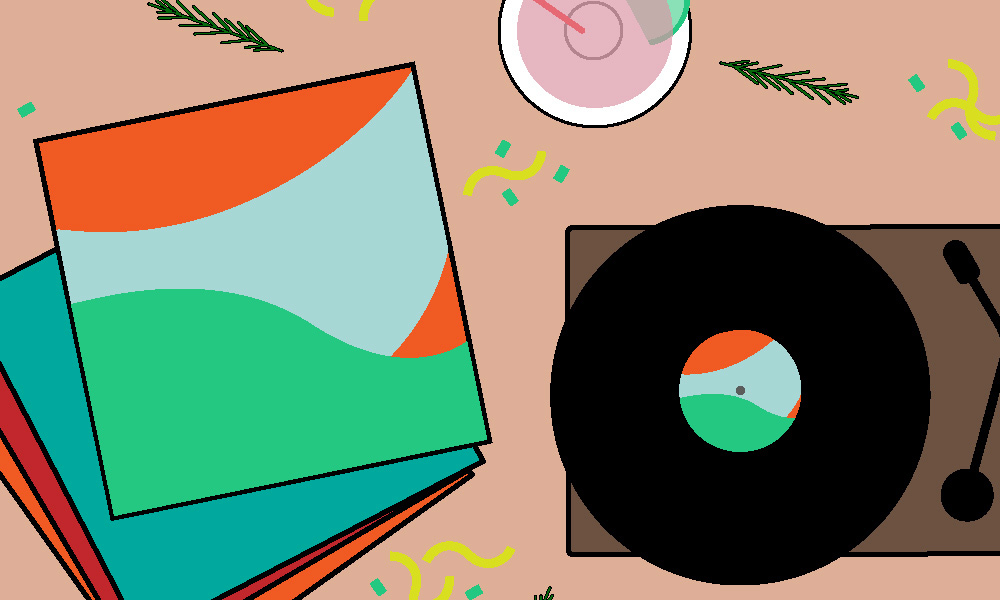 Whether you're buying for classic pop fans, a Gen Z pop stan, or the older die-hard rock fans in your life, 2021's best music-based Christmas gifts include something for lovers of all types of music.
Check out our picks for some of the best gifts this holiday season.
Nirvana – Nevermind (30th Anniversary)
Nirvana's Nevermind was released 30 years ago, and it's still one of the most talked-about grunge albums of all time. The quintessential record is available now as a super deluxe 30th anniversary LP box set.
John Coltrane: A Love Supreme (Live in Seattle)
John Coltrane's A Love Supreme is considered one of the greatest jazz albums of all time, and with good reason. Fans of the classic Coltrane record will love this live version, recorded at the Seattle Penthouse in 1965.
A Love Supreme (Live in Seattle) is available now. Buy it here.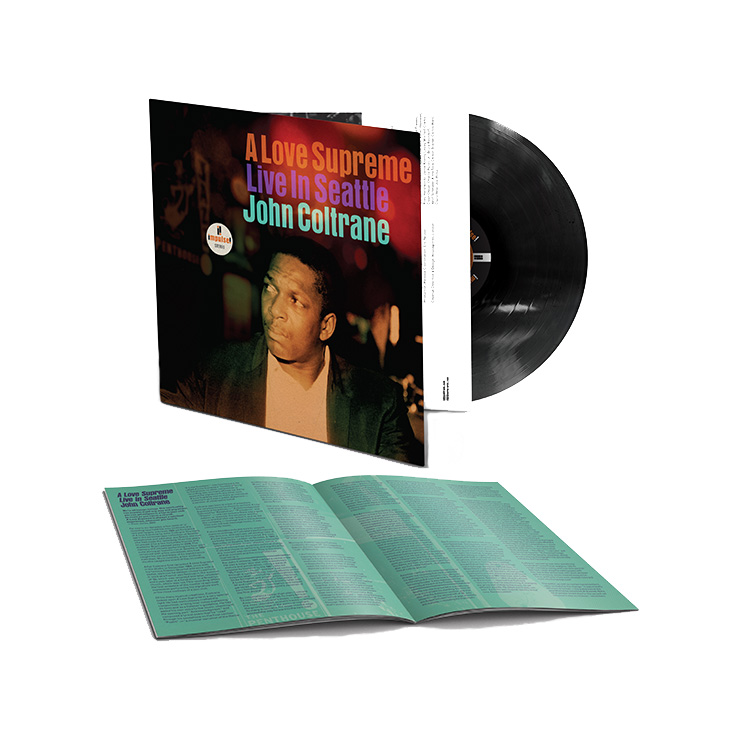 George Harrison – All Things Must Pass
All Things Must Pass is the quintessential record from the beloved Beatles member's solo discography, and it's now available on vinyl, as well as in multiple other formats.
The Beatles – Let It Be Special Edition Super Deluxe 4LP + 12-inch EP Box Set
Let It Be, The Beatles' final album, is now available as a super deluxe 4LP + 12-inch EP box set. This version of the record gives die-hard fans a chance to hear as much content from the Let It Be recording sessions as possible, including never-before-heard tracks.
Lady Gaga & Tony Bennett – Love for Sale Box Set
Lady Gaga teamed up with legendary crooner Tony Bennett to create this collection of covers of jazz standards. The modern classic is now available as a super deluxe box set, which includes original artwork, a telescope box, and more.
Taylor Swift – The Red Collection
Red (Taylor's Version) was finally released in November 2021, and fans are overjoyed. This brand new edition of the classic album is now available on vinyl and CD.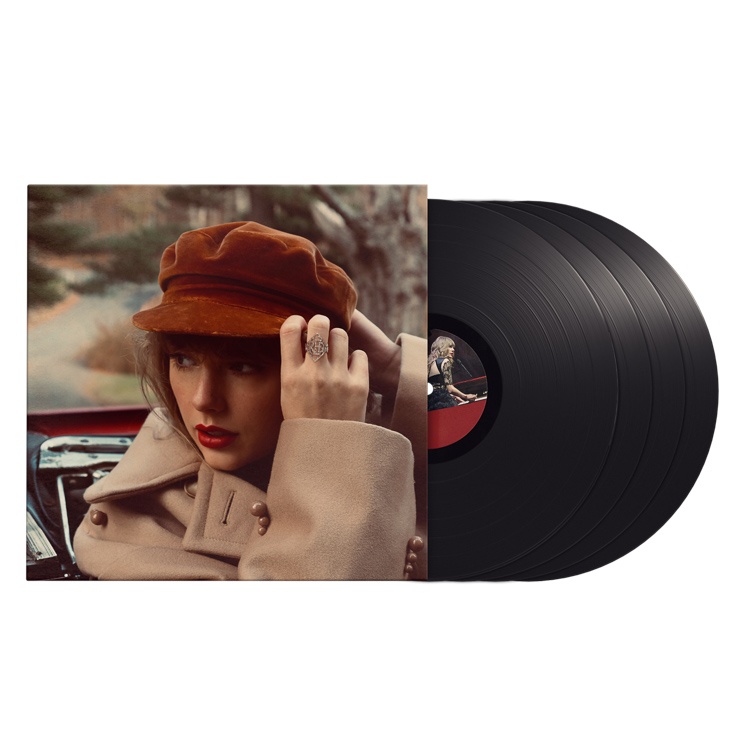 ABBA – Voyage
Voyage is ABBA's newest album in 40 years, and it's proven to be well worth the wait. Produced by Benny Andersson, the album came out on November 5 of this year. It features the singles "I Still Have Faith in You," "Don't Shut Me Down," and "Just a Notion," as well as more new and old material.
Deana Carter's Did I Shave My Legs for This?
The title track from this iconic album became a number-one hit on the US country charts, and it's easy to see why when you listen. Whether you're giving a gift to a long-time fan of country or a newcomer to the genre, this album makes a perfect present.
Almost Famous (20th Anniversary)
The Almost Famous soundtrack features beloved songs from the 60s and 70s, as well as original tracks from the movie's fictitious band, Stillwater. This anniversary version of the soundtrack is the perfect gift for anyone who loves the movie, as well as any fan of classic rock!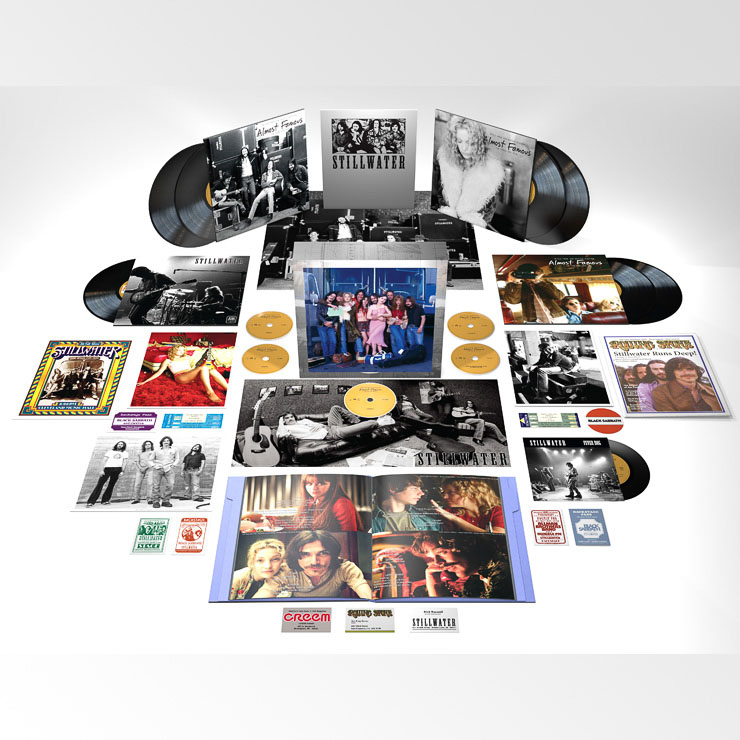 Songs from Cars (12" Picture Disc)
The soundtrack for the first Cars movie is packed with instantly recognizable songs from the last few decades. Plenty of big names contributed to the tracklist, including John Mayer, James Taylor, Sheryl Crow, Chuck Berry, Rascal Flatts, Brad Paisley, and more, making this one of the most star-studded soundtracks of the 2000s.
The most memorable track from the album is probably "Life is a Highway," a song that millions of gen-Zs now associate with Cars.
Rolling Stones – Tattoo You (40th Anniversary Remastered)
Tattoo You was released at the beginning of the 1980s, and it proved to fans and critics alike that The Stones were still just as relevant in rock as ever. Now celebrating its 40th anniversary, the record is available as a special box set.
Lil Wayne – Tha Carter Singles Collection 7" Vinyl Box Set
Lil Wayne's collection of unique 7" records features singles from throughout the rapper's career. Included are 19 of Lil Wayne's biggest hits, as well as unreleased content.
Pre-order Tha Carter Collection here.
Billie Eilish – Happier Than Ever Vinyl
Billie's debut album, When We All Fall Asleep, Where Do We Go?, dropped back in 2019, topping charts around the world and making her a household name. Ever since, fans have been waiting for her full-length follow-up – and it didn't disappoint. 2021's Happier Than Ever sounds fantastic in any format, but we highly recommend hearing the album on vinyl.
Pick up a vinyl copy of Billie's sophomore record.
Brian May's Back to the Light
Brian May's Back to the Light is the Queen member's first solo album. Released back in 1992, the album was produced by May and Justin Shirley-Smith, and it features several hits, including "Driven by You" and "Too Much Love Will Kill You."
Back to the Light is available here.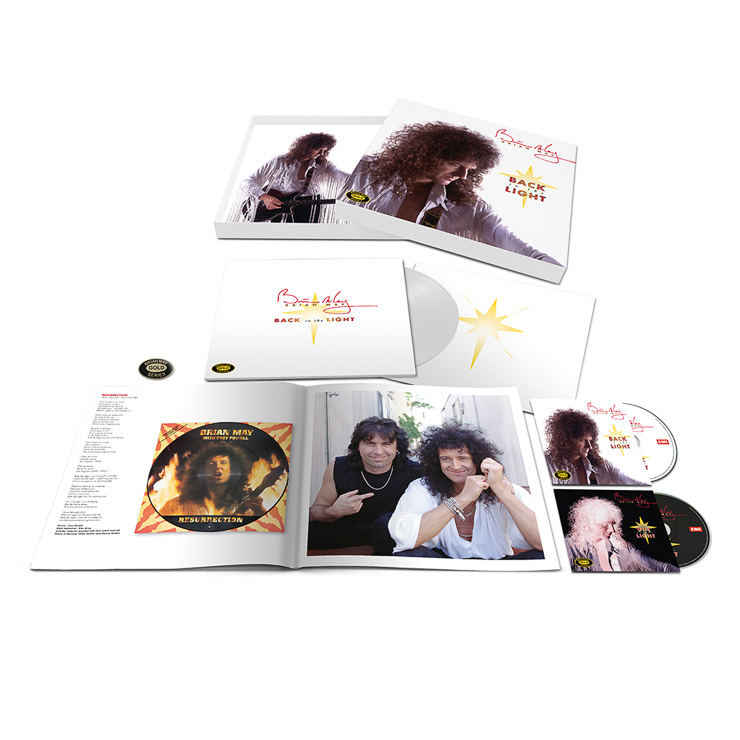 Metallica – The Black Album (Remastered)
Metallica's The Black Album is a timeless classic that has gone Platinum multiple times over since its original release. It's now available as a special remastered double LP.
Blue Note Classic Vinyl Series
Blue Note is a legendary label that is called home by some of the greatest jazz artists of the last few decades. Their classic vinyl series features albums by Herbie Hancock, Jimmy Smith, Reuben Wilson, Donald Byrd, Eric Dolphy, and many others. Fans of classic jazz will love every single album in the collection, all of which have been remastered and pressed to 180g, audiophile-grade vinyl.
The Blue Note classic vinyl series is available now.
The Beach Boys – Feel Flows: The Sunflower and Surf's Up Sessions
Feel Flows: The Sunflower and Surf's Up Sessions are some of the most psychedelic and exciting projects that The Beach Boys ever released. The exclusive recordings from the sessions for these albums are available now.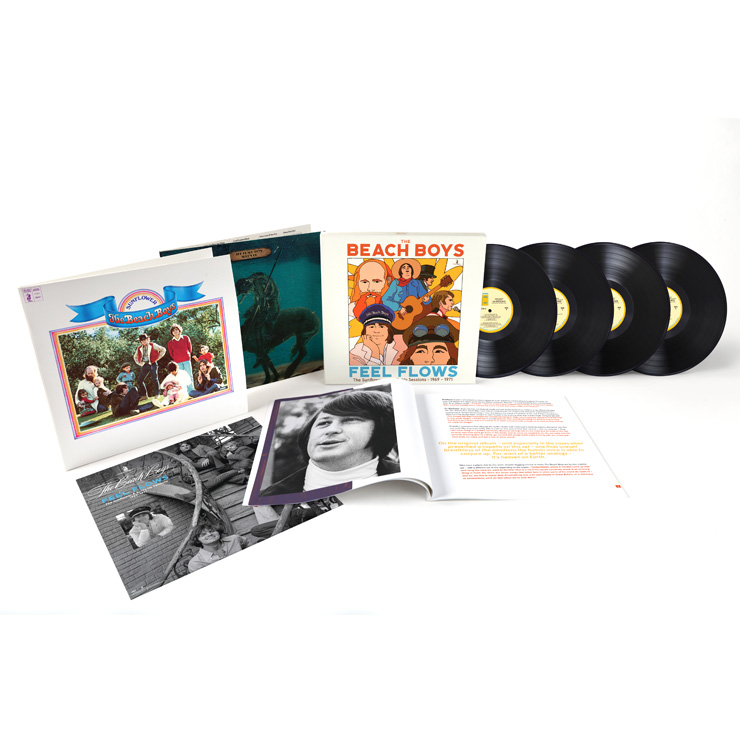 The Who – The Who Sell Out Super Deluxe Box Set
With its unforgettable cover art and iconic songs, The Who Sell Out is one of the most well-loved albums from the band's discography. It's available as a super deluxe box set here.
The Velvet Underground Documentary Soundtrack
The Velvet Underground is a documentary film by Todd Haynes that was accompanied by an iconic original score. Fans of the band and the movie will instantly recognize the songs on the original score, including "I'm Waiting for the Man," "Chelsea Girls," "Sweet Jane," and many more.
KISS – Destroyer Blanket
This comfy blanket features the artwork from the 45th-anniversary edition of Destroyer, which is set to release this November. It's the perfect blanket for anyone who loves classic rock, and it's available now.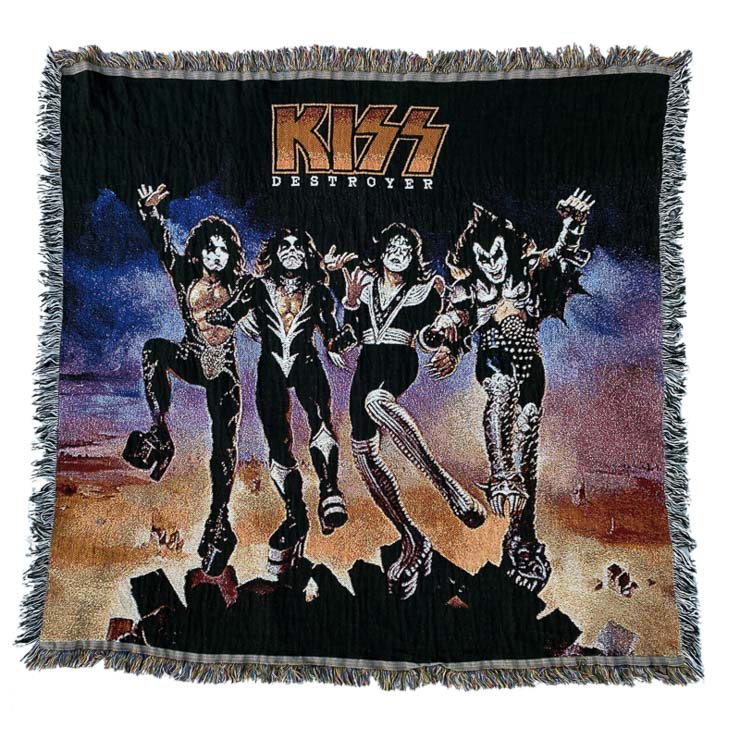 Roger Taylor's Outsider and Outsider T-Shirt
Outsider is Queen drummer Roger Taylor's sixth album as a solo artist. Released on the first of October 2021, the album was produced by Taylor and Joshua J. Macrae. It features the singles "Gangsters Are Running This World," "Isolation," and "We're All Just Trying to Get By," and its tracks were inspired by the COVID-19 pandemic.
Outsider is available here, and you can accompany it with an Outsider t-shirt.