A Unique Voice: Björk and The A Cappella Visions Of 'Medúlla'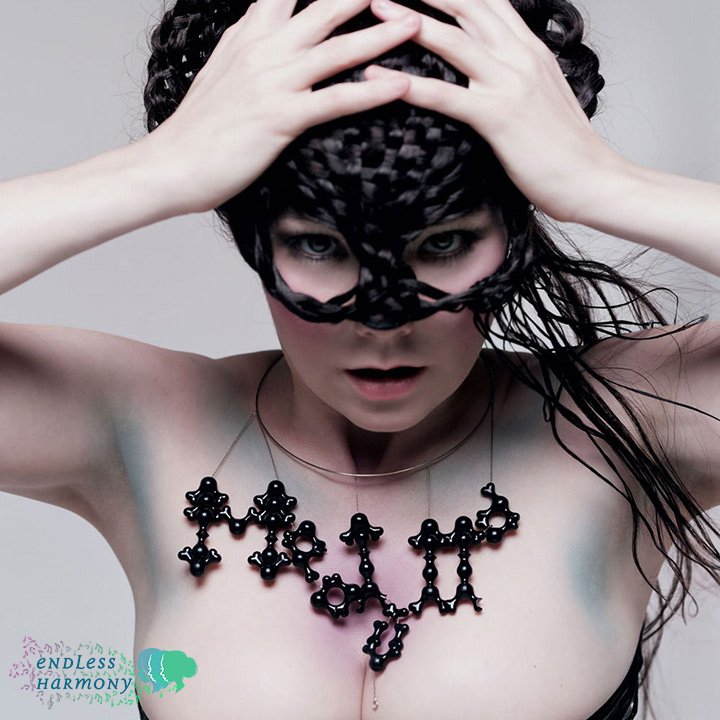 Björk's career has been marked by a number of wildly divergent musical turns. After bursting onto the international consciousness with Icelandic indie outfit The Sugarcubes she decamped to London's clubland for her second solo effort, Debut (she'd recorded her first, a self-titled album issued in 1977, when she was just 12), following up with the avant-pop of Post and the bold sonic experimentations of Homogenic. By contrast, 2001's Vespertine, the album recorded in the wake of her emotionally draining acting experience in director Lar Von Trier's film Dancer In The Dark, was relatively conventional, its beautifully crafted laptop-cinematics representing a ship being steadied. After a three-year break, her fifth album, Medúlla, found her at her boldest and most wildly experimental.
The wild creativity to be found on Medúlla was engendered by self-set restrictions after Björk elected to base the work almost entirely on the human voice. Its title ("medúlla" means "marrow" in Latin) was both indicative of the bare musical essence of a voice-based work, and of a reaction to the political climate post-9/11. "I was saying, 'What about the human soul? What happened before we got involved in problematic things like civilization and religion and nationhood?'" Björk told The Guardian newspaper in the UK.
Produced by Björk herself, the album was recorded across 12 locations, including New York, Iceland, Venice, and the Canary Islands, and features an eclectic cast of musicians, each of whom brings their own specific set of vocal characteristics. The result is a frequently jaw-dropping celebration of the versatility of the human voice. Opener 'Pleasure Is All Mine' contrasts gorgeous male choral arrangements with the abrasive, feral sound of Inuk throat singing. Non-traditional styles are covered too, not least on 'Where Is The Line', on which Björk's urgent vocals are backed by Mike Patton's deep growl and treated beatbox vocals from former Roots member Rahzel. Two tracks are sung in her native Icelandic, with the distinctive guttural stops and rolling "R"s of the language adding their sonic stamp to a hymnal arrangement of Jorunn Vidar's 'Vokuro' (a piece originally written for piano) and the sparse, intimate 'Oll Birtan'. However, perhaps the most effective guest turn comes courtesy of avant-rock icon Robert Wyatt. His perennially innocent, childlike vocals light up the contemplative 'Submarine'.
This being a Björk album, her inimitable vocals are the heart and soul of the work. Closely miked throughout, they are at their most intimate and rarefied. On album highlight 'Oceania', a song originally composed for the opening ceremony of the 2004 Athens Summer Olympics, a patchwork of Wyatt hums joins a striking arrangement of human beatbox and the butterfly-like swooping of soprano lines to provide the base for one of Björk's rawest, most devastatingly beautiful performances.
Purchase Medúlla here.
Format:
UK English