'Black Panther': How Kendrick Lamar Created A Musical Wakanda
Kendrick Lamar's soundtrack was a vital, pan-African blockbuster that echoed Black Panther's central themes.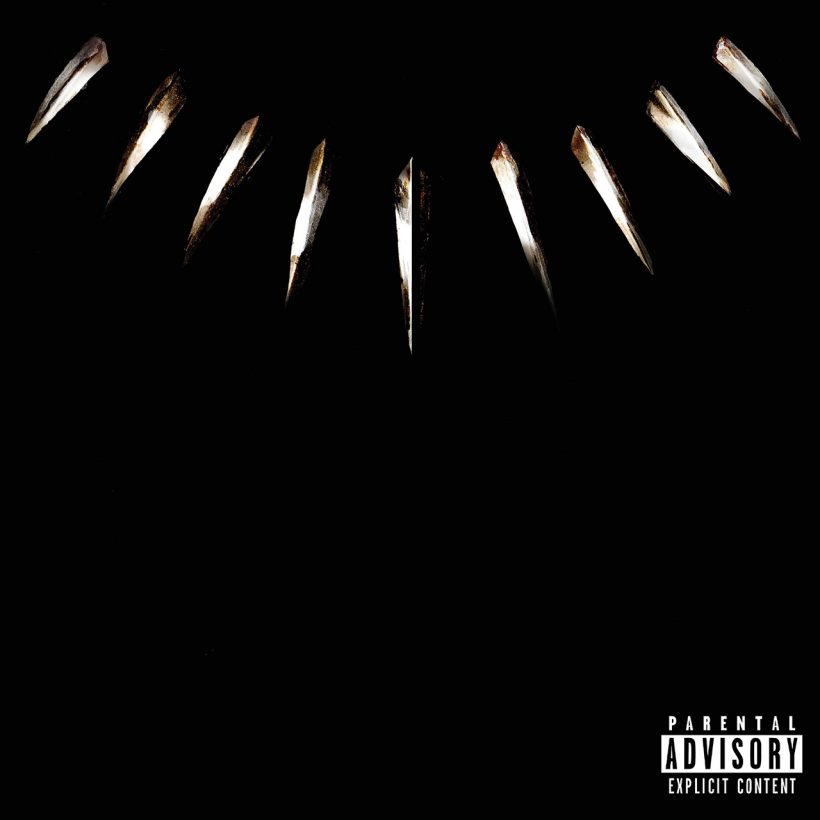 Released in 2018, Black Panther – the 18th movie in the Marvel Cinematic Universe – was an immediate sensation. Co-written (with Joe Robert Cole) and directed by Ryan Coogler, it scored the fifth-highest domestic opening box office gross in history and went on to become the ninth-highest-grossing film of all time. Critically too, its success was unprecedented – it was the first superhero film to receive a Best Picture nomination at the Academy Awards. Set in the fictional African country of Wakanda, Black Panther represented the peak of African-American excellence, so who better to provide its soundtrack than the hottest rapper on the planet, Kendrick Lamar?
Listen to the Black Panther soundtrack now.
Convincing Kendrick Lamar
Kendrick wasn't immediately on board for the whole soundtrack, as Coogler explained to NPR, "To Marvel's credit, they really supported the idea of getting some songs from him. At first, he was just going to do a few songs for the film, and then he came in and watched quite a bit of the movie, and the next thing I know, they were booking a studio and they were going at it."
It's not surprising that Black Panther resonated with and inspired Kendrick. In 2014, following the success of his landmark album good kid, M.A.A.d city, the rapper visited South Africa. "I didn't know [Africa] was going to be important for me until I went on the trip. This was the type of place that you weren't taught to be excited about in public schools when you were young," Kendrick wrote for XXL in 2015. "So when that happened and then just to travel and be able to experience different people all around the world, to meet people I never would have met and do things I never would've done if I didn't become a rapper. If I hadn't made good kid, m.A.A.d. city and gotten the response I got to it. It wasn't just the change in money and finances. The world around me kind of opened up."
A central theme in Black Panther is the dilemma faced by the Wakandan people. Their technology is light years ahead of seemingly more developed nations, but they are isolated, and their innovation and expertise are well-kept secrets. Should their advancements benefit the world or should they remain isolationist? Kendrick saw parallels in his own work, as he told the LA Times in 2017, "[The film's themes] reminded me of why I made To Pimp a Butterfly. It was survivor's guilt. You want to be homegrown and help folks back home and give them game. You want to be there for them but if you're there, then you can't go out and explore."
Another key factor in making up Kendrick's mind was representation. Black Panther was a superhero movie with a black director and a predominantly black cast – the stuff of fantasy in previous years. "It was something I dreamed of as a kid," Kendrick marvelled. "A superhero who looked like us, talked like us and liked the same music."
The deal was sealed when Kendrick and director Coogler discussed their roots: "Our initial bond came from being from California and having similar backgrounds and stories," revealed the rapper. In our first conversation, he told me about how [the film] was centered in the Bay Area. I'd never heard anything like that, as far as for a film in the Marvel universe. I was immediately all in."
Kendrick Lamar, SZA - All The Stars
The soundtrack
Kendrick and producer Sounwave wasted little time, starting work on the soundtrack while on The Damn Tour in August 2017. "We probably came up with 50 per cent of it — the production, the hooks and ideas," Sounwave told NPR. "When we got back from the tour in September, that's when we were able to execute our ideas and reach out to people we respect and whatnot… kind of just put the stamp on it. So, I want to say those two months was the most vital on that tour, in terms of creative process."
With the framework for Black Panther's soundtrack in place, Kendrick, Sounwave and Coogler reached out to a diverse range of collaborators from across the African diaspora, reflecting the idea of pan-African unity that underpins the movie. Throughout, African music is assimilated into Kendrick's sound – Johannesburg-based rapper Yungen Blackrok cooly delivers a tongue-twisting verse alongside Kendrick and Vince Staples on the paranoid banger "Opps," South African vocalist Sjava sings his verse on "Seasons" in Zulu, and Babes Wodruno delivers a show-stopping call and response verse on "Redemption."
Elsewhere, Kendrick's address book came in handy as he called upon big names SZA (on the anthemic, Oscar-nominated "All The Stars"), Anderson .Paak and James Blake (both on the sparse, calypso-tinged "Bloody Waters"), Jorja Smith (the slow-burning "I Am"), and The Weeknd (the future R&B of the album's closing track "Pray For Me").
But the soundtrack is at its very best when Kendrick himself truly lets rip. The breathtaking title track finds Kendrick identifying with the inner conflict gripping T'Challa (the king of Wakanda and Black Panther of the title in the movie). "What do you stand for?" Kendrick asks himself before some rapidfire self-examination that hammers home the movie's themes. Meanwhile, "King's Dead" sees Jay Rock and Future join Kendrick as he puts himself in the shoes of the movie's tormented villain, Erik Killmonger, expressing the duality of his work. Indeed, Kendrick later told BBC Radio 1 that he identified with the character and, were he to take on an acting role in a sequel, he'd want to play a villain, "He was a villain but he was loved and misunderstood," Lamar said. "So if I could, I'd play a Killmonger for sure."
The reception and legacy
Coogler was delighted with the results, as he later told NPR, "Hats off to him and his production team — they made some really great songs that we got placed in there. And hats off to Sounwave, who's producing, and Ludwig [Göransson – the composer behind the movie's original score], who was able to manipulate the score to incorporate some of those songs and weave them in and out of the orchestral stuff that he was already doing"
Black Panther's soundtrack couldn't have been a better fit – Kendrick Lamar crafted a collection that reflected the themes of the movie, paid homage to its African roots and was thrillingly contemporary. There had never been a superhero movie soundtrack like it.