Bruce Johnston – Endless Harmony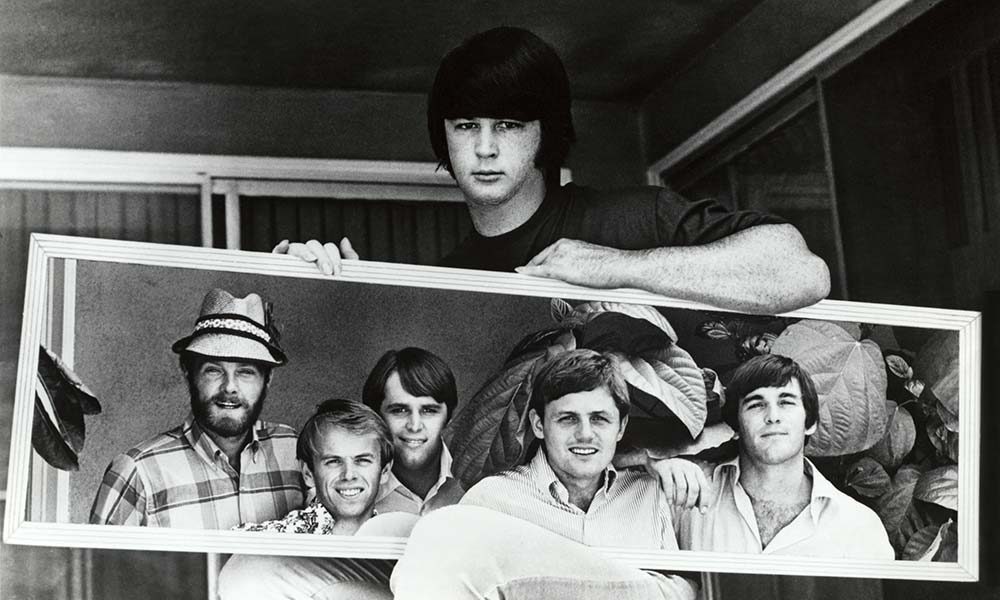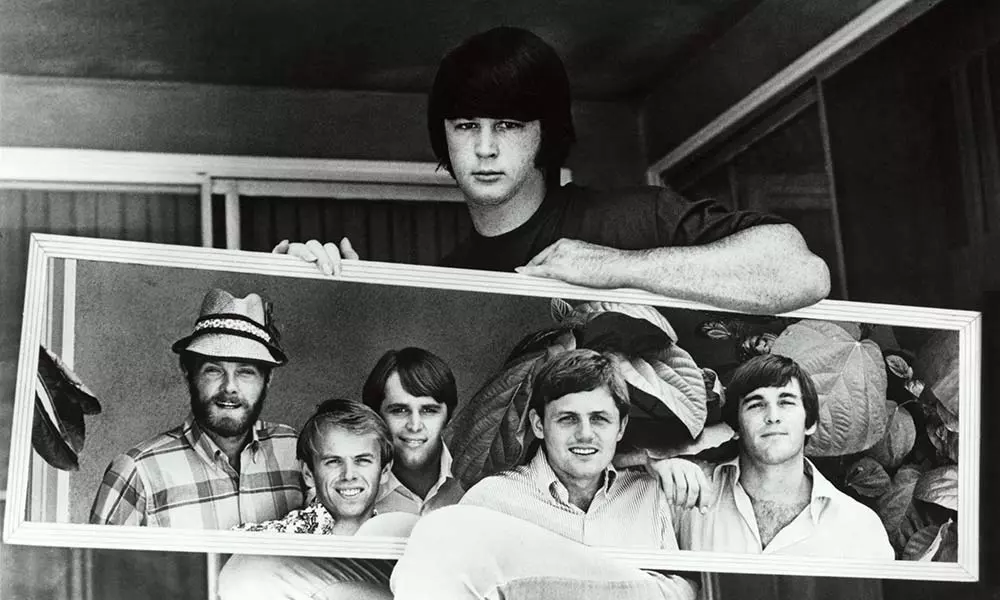 Raised in California, Bruce Johnston, like all teenagers in America during the 1950s listened to the radio and credits The Chordettes' 'Mr Sandman' as awakening an interest in vocal harmonies. Bruce, born on 27 June 1942, was 12 years old when the record spent 7 weeks at No.1 in America.
Ten years after 'Mr. Sandman' was a hit Bruce was invited to a Beach Boys' session; Brian Wilson had written a melody of a song he was tentatively calling 'Yeah I Dig Girls'. Mike Love came up with the lyrics to what we all know as, 'California Girls' and on 6 April 1965 Bruce was in the studio with Brian Wilson showing him the harmonies he wanted Bruce to sing. Three days later Bruce was appointed Brian's touring replacement in The Beach Boys, taking over from Glen Campbell who briefly had the gig.
In 1959 Bruce first recorded with Jan Berry and Dean Torrence, who became better known as Jan & Dean; in the last year of the 1950s they were calling themselves The Barons, having met at school. A year earlier Bruce had turned down the chance to play bass on the Teddy Bears', 'To Know Him is to Love Him' produced by Phil Spector; Bruce's excuse was that he was dating a girl in school.
It was also in 1959 that Bruce worked with Sandy Nelson, co-writing, 'Teen Beat' In 1960 Bruce formed a band called The Surf Stompers while at UCLA and by 1963 Bruce and his friend Terry Melcher, who was Doris Day's son had formed The Rip Chords and begun recording. Bruce had earlier recorded his own 'surf records' emulating what The Beach Boys were doing on the charts with their "California sound'. Bruce's first co-written song was 'Gone' that made No.83 on the Hot 100 for The Rip Chords.
Melcher went on to produce the Byrds and in January 1965 recorded 'Mr Tambourine Man' A year later and a year into his tenure as a Beach Boy, Bruce, Carl and Brian went to the same studio to record the vocal track for what is one of Wilson's masterpieces, 'God Only Knows'. We've included the a cappella version of their vocals and at the end you can hear Bruce say, "Was that cool." We think it is rather cool.
In January 1967 Bruce was working on the vocals for 'Heroes and Villains 'along with the rest of the Beach Boys and around this time Terry Melcher called to ask him to a session for a mutual friend, Gary Usher, who was working on an album by a studio group called Sagittarius. They were covering a record by the British band The Ivy League. Ironically the lead vocal was by Glen Campbell who Bruce had replaced as a touring Beach Boy. The song, 'My World Fell Down' and it's Bruce and Terry singing at the start of each chorus.
The first Bruce solo composition on a Beach Boys album is the haunting, The Nearest Faraway Place' on the band's 1969 album, 20/20. Ironically given Bruce's great voice and his reputation as a harmony arranger it is an instrumental on which he plays piano, an instrument that he still plays on tour with The Beach Boys.
On The Beach Boys Sunflower album Bruce has two compositions – the nostalgic 'Deidre', co written with Brian and a solo composition, 'Tears In The Morning', one of the album's standout cuts. The following year the band's Surf's Up album is acknowledged by their fans as a classic and it includes one of the band's most most nostalgic songs, the gorgeous 'Disney Girls (1957)' written and sung by Bruce. It evokes the California of the 1950s better than just about any other song, it even manages to reference a Patti Page song, Old Cape Cod'.
With things in the Beach Boys entering a less settled period Bruce opted to quit the band in 1972. A sand backing vocals on America's Hat Trick album, and a year later arranged and sang the backing vocals, with Carl Wilson, on Elton John's 'Don't let the Sun Go Down On Me.' It was the following year, in 1975, that one of Bruce's songs was recorded by Barry Manilow. 'I Write The songs', which many thing Manilow himself wrote, topped the Billboard charts in January 1976 and later won Bruce a coveted Grammy award for Song of the Year.
During 1975 and 1976 Bruce sang backing vocals for Art Garfunkel, arranged and sang BV's on 'Chameleon', 'Crazy Water', 'Between Seventeen and Twenty' and 'Someone´s Final Song' from Elton's Blue Moves album.
In 1978 Brian Wilson asked Bruce to produce the Beach Boys' LA (Light Album) and soon after re-joined the band. Around this time Bruce also sang backing vocals for Pink Floyd on 'The Show Must go On' from The Wall. In 1980 Bruce produced the Beach Boys' Keepin' The Summer Alive and was also back singing and touring with the band. His song writing contribution to this album was the beautiful, 'Endless Harmony' It's a song that so completely sums up the Beach Boys…and Bruce's amazing career.
Aside from touring with the Beach Boys Bruce continued his arranging for Elton with 'Dear God' on 21 at 33. In 1985 he wrote and sang, 'She Believes in Love again' from the band's eponymous album. It's a typical Bruce song, great melody, lovely vocals, he shares with Carl, and not even the heavy handed production can get in its way.
Shortly before re-joining the Beach Boys Bruce released his own solo album that includes another one of his lovely ballads, 'Don't Be Scared'. It also features Bruce's take on 'I Write The Songs'.
Bruce Continues to tour with The Beach Boys and his vocals occupy that very special 'sweet spot' in the harmony arrangements. On their latest UK tour Mike Love, Bruce, Scott Totten and Brian Eichenberger did an a cappella version of the Four Freshmen's, 'Their Hearts Were Full of Spring' – it was spellbinding.
His really has been a life of endless harmony and we wish him a happy birthday on 27 June…and many happy returns.
Listen to the best of Bruce's contributions on the newly released The Beach Boys With The Royal Philharmonic Orchestra available to buy here.
Format:
UK English