'Room For Improvement': How Drake Set The Bar For Himself
Drake's first mixtape, 'Room For Improvement,' captured the young phenom in the making, discovering his voice and experimenting with forms he would master.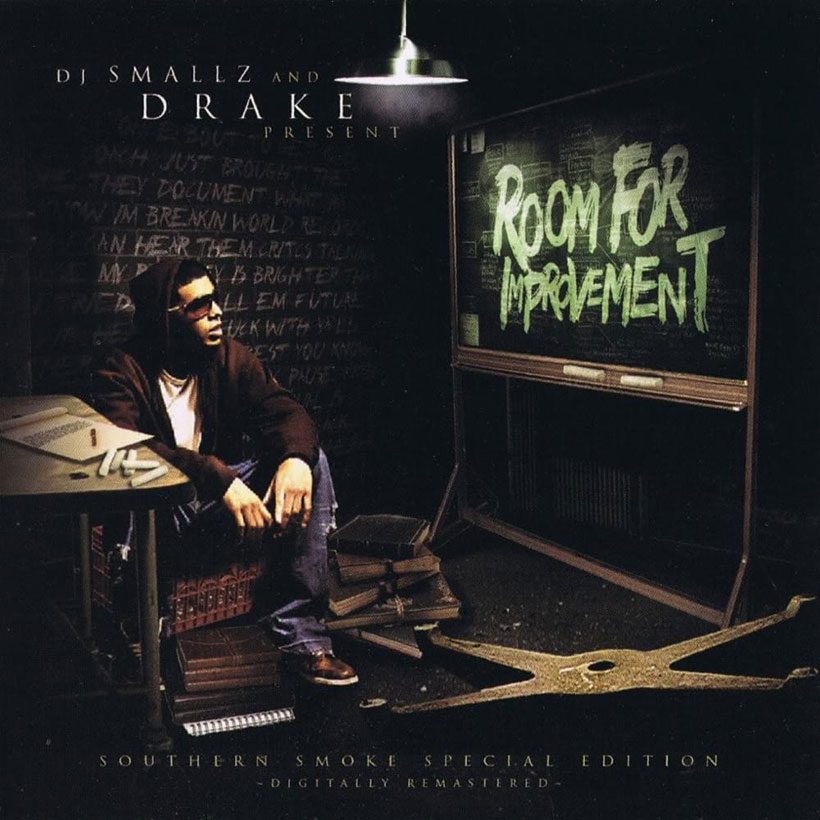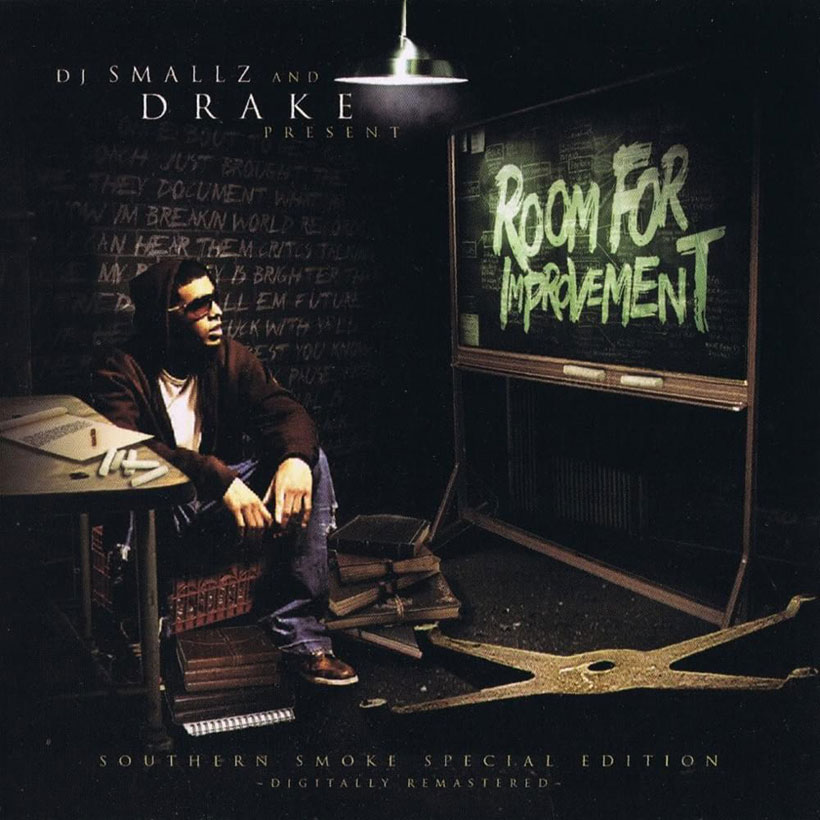 Everyone has to start somewhere, and Drake's storied career began on February 14, 2006, with his debut mixtape, Room For Improvement, which began his transformation from teenage star to hip-hop phenomenon.
Before the Grammy nominations, the multi-platinum records, and being discovered by Lil Wayne to become one of Young Money's flagship artists, Drake was just an underground rapper from Toronto trying to showcase his talent. He would use his mixtapes and social media to catapult himself into the stratosphere.
Listen to the best of Drake on Apple Music and Spotify.
The next Fresh Prince
In 2006, Drake was starring in the Canadian teen drama Degrassi: The Next Generation, but harbored bigger aspirations. Describing his desire to transition into music, Drake talked about his new project with The Biz in February 2006, saying, "It's a mix CD and I did it with DJ Smallz who does the Southern Smoke series. He's done mixtapes with everyone. Lil Wayne, Young Jeezy, a lot of people and he's hosting it for me. It's called Room For Improvement."
Released during the golden era of mixtapes, you can hear the influences of 9th Wonder and Little Brother on the production choices and the young Drake's rhyme cadences. Hosted by DJ Smallz, a Florida DJ, Room For Improvement found Drake rebranding himself as a rising MC on the cusp of becoming a major player in the game. "After flipping off the notion of street cred, hip-hop's next Fresh Prince is spitting with everything he's got. It's all blood, sweat, and tears – even if it is just stage blood," wrote Vibe in 2008.
Putting Toronto on the map
Without question, Room For Improvement is a portrait of a young artist still developing his style, searching for the right formula, and making some ambitious and entertaining music in the process. Looking to put Toronto on the map, Drake enlisted Noah "40" Shebib, Boi-1da, Frank Dukes, Dan "DFS" Johnson, Amir, and Soundtrakk for production, which gave him a soulful tapestry to work with. Standout tracks include "Thrill Is Gone," with Amir providing the lush production over which Drake raps, "Rappers they tend to be smilin'/Because they swimmin' in women/Most of 'em seeking favors/They come in secret flavors/That's why I envy Omar/Because I'm nowhere close to Malik and Deja/And that's some higher learning." What the young MC lacked in experience, he made up for in pure confidence.
On "AM 2 PM," Drake smooth rhymes over a sample of Con Funk Shun's quiet storm classic "Love's Train," while Virginia-bred battle MC Nickelus F delivers an energetic performance. Elsewhere, the laidback groove of "Special," featuring Voyce, is an early precursor to the melodic flow that helped Drake conquer hip-hop just a few years later.
Discovering his voice
Despite its self-deprecating title, Room For Improvement was Drake at his hungriest, anxious to become a force in hip-hop. For his first time out of the gate, he even got some impressive cameos, among them Trey Songz on "About The Game (Remix)," while slipping out his own remix of Lupe Fiasco's "Kick, Push" two months before Lupe's own version was released.
Room For Improvement captures Drake as a young phenom in the making, still discovering his voice and tinkering with different artistic formulas that he would later master. Newer Drake fans may be taken aback by the stark difference between the polished productions of today's Drake and what's on Room For Improvement, but though his debut is rough around the edges, it still has those flashes of brilliance that characterize his discography – not least the melodic, R&B-inspired "in my feelings" vibe that would ultimately make him famous. It's a snapshot into the embryonic stage of an artist who would later come to dominate the music landscape for years to come.
Listen to the best of Drake on Apple Music and Spotify.