'Strictly 4 My…': The Album That Turned 2Pac Into A Rap Icon
'Strictly 4 My N****Z' was 2Pac's first certified platinum album, where he perfected his flow and claimed his throne as hip hop royalty.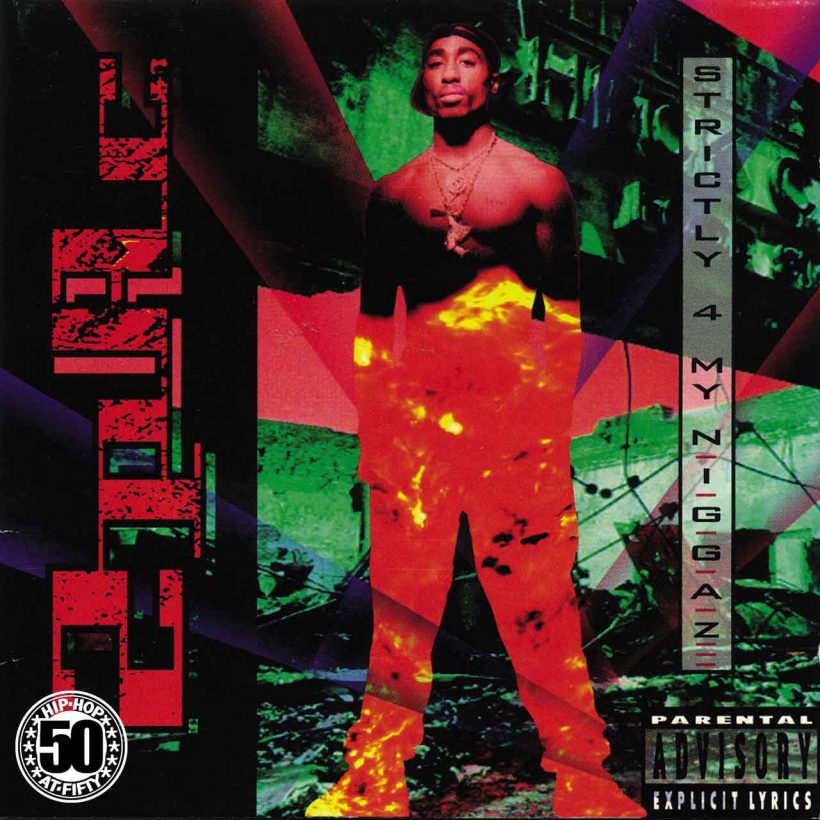 On February 16, 1993, one of the West Coast's most controversial imports went from street-level rapper to icon, debuting on the upper strata of the Billboard 200 practically overnight. Strictly 4 My N.****Z. was 2Pac's first Platinum-selling album, where he perfected his flow and claimed his throne in hip-hop royalty. Its status as one of hip-hop's greatest albums has long been secure.
Strictly 4 My N.****Z., which stands for "Never Ign'nant Getting Goals Accomplished," is a stark departure from the violence found on Shakur's debut studio album, 2Pacalypse Now. This positive side of 2Pac was an intentional output from controversy surrounding Ice-T's "Cop Killer Song." At the time, 2Pac had compiled an entire collection of angry police-hating tracks under the album title, Troublesome 21. Yet, it was permanently placed on hold due to rising tensions from growing incidents of police brutality in the US, along with a newfound political focus on explicit lyrics that cast a negative light on the authorities. In some ways, these setbacks only helped 2Pac to redefine what it meant to be a "thug," forcing him to battle with the duality of being both a contemporary philosopher and a nihilistic thug throughout the album.
Listen to Strictly 4 My N.****Z. now.
Before 2Pac paved the way for underground mixtape rappers, he made his entrance into hip-hop as a roadie with Digital Underground. Unlike the noisy hardcore rap from groups like Public Enemy and N.W.A. at the time, Digital Underground leaned on the abstract, funk-fuelled influences of George Clinton's Funkadelic and Parliament to relay their message along with a comical delivery a la Shock G's Groucho Marx's disguise in their music video for "The Humpty Dance."
With Digital Underground, 2Pac featured on "Same Song" from their EP This Is An EP Release, and toured with Big Daddy Kane. Digital Underground later produced and rapped on 2Pac's first Top 10 single from Strictly 4 My N.****Z., now considered one of the best rap singles of all time, "I Get Around." This is the homecoming of the funk roots from where 2Pac developed a taste for rhyming about a good time.
From borrowing the snare drum on one of hip hop's most widely used samples "Impeach The President" by The Honey Drippers, to filling out the percussion line with electro funk grooves from Zapp's "Computer Love," 2Pac, Shock G, and the rest of the Underground even found a way to incorporate vocals and lyrics from Prince & The Revolution's 1985 funk ballad, "The Ladder," while sampling East Coast hip-hop duo Gang Starr's "Step In The Arena." This collection of 70s, 80s and 90s funk and hip- hop is a loud contrast to other notable tracks from the album, with the exception of both "Peep Game" and "5 Deadly Venomz," which interweave funk samples subtly in the background.
While 2Pacalypse Now felt and sounded angry, 2Pac's sophomore album was out of step with the harsh, atonal Bomb Squad beat that would later become a part of his signature sound. Strictly 4 My N.****Z. bent and blurred sounds and words to tell the story of Shakur's upbringing, even going as far back as his days of introspection, writing poetry as a student at the Baltimore School for the Arts. This is best exemplified on one of his most well-known songs now considered one of the most important songs in hip-hop, "Keep Ya Head Up."
The son of two Black Panthers, 2Pac was instilled with a desire to challenge the status quo at a very early age. Often feeling as though he stood in the middle of two worlds, 2Pac felt his music was a way to defend himself, not for the things people said about him, but because he felt as though he was being exiled from society. Shakur used sensitivity to distill his hard, gangsta attitude. This troubling and poetic contrast is best found on "Keep Ya Head Up," which put a spotlight on one of the causes of the 1992 Los Angeles Riots, the shooting of fifteen-year-old Latasha Harlins.
2Pac again employs a sample from Zapp ("Be Alright") and R&B vocals from Blackstreet's Dave Hollister to make heartfelt arguments on everything from absent fathers to women's rights, all within a span of four minutes and 23 seconds. An anthem for both Latasha and black women, 'Keep Ya Head Up' proved commercially successful peaking at No. 12 on the Billboard Hot 100 and at No. 7 on Billboard's Hot R&B/Hip-Hop Songs. As 2Pac's second Top 10 single, "Keep Ya Head Up" is now considered one of the most important rap songs of all time. A song beloved by many fans and also appears on 2Pac's Greatest Hits compilation. A sequel to this chart-topping hit, "Baby Don't Cry (Keep Ya Head Up II)" can also be found on his posthumous album, Still I Rise.
2Pac, The Outlawz - Baby Don't Cry (Keep Ya Head Up II) (Official Music Video)
The versatility found on Strictly 4 My N.****Z. is second to none. Ever full of contradictions and contrasts, the album primed fans for the release of 2Pac's pinnacle and final studio album, All Eyez On Me. Dropped in the months leading up to his tragic death in Las Vegas in 1996, All Eyez On Me reflects 2Pac's complex personality and accomplishes everything that Strictly 4 My N.****Z. set out to do on a different scale just three years prior. As 2Pac put it best: "Everybody's at war with different things…I'm at war with my own heart sometimes."
Strictly 4 My N.****Z. can be bought here.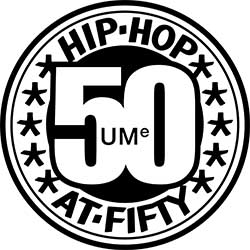 In celebration of hip-hop's 50th anniversary, uDiscover Music is publishing 50 album reviews throughout 2023 that highlight the breadth and depth of the genre. The Hip-Hop 50 logo was designed by Eric Haze, the mind behind iconic graphics for EPMD and LL Cool J.