'Live Fast, Love Hard, Die Young': Faron Young Becomes A Country King
'Live Fast, Love Hard, Die Young' was a 1955 No.1 in Faron's incredible chart catalogue.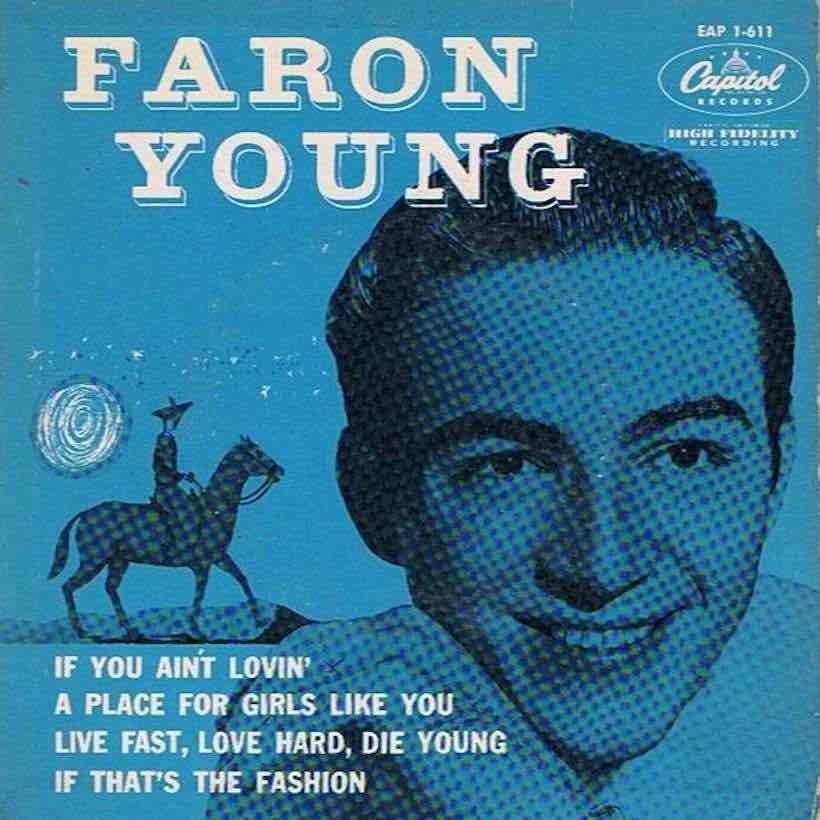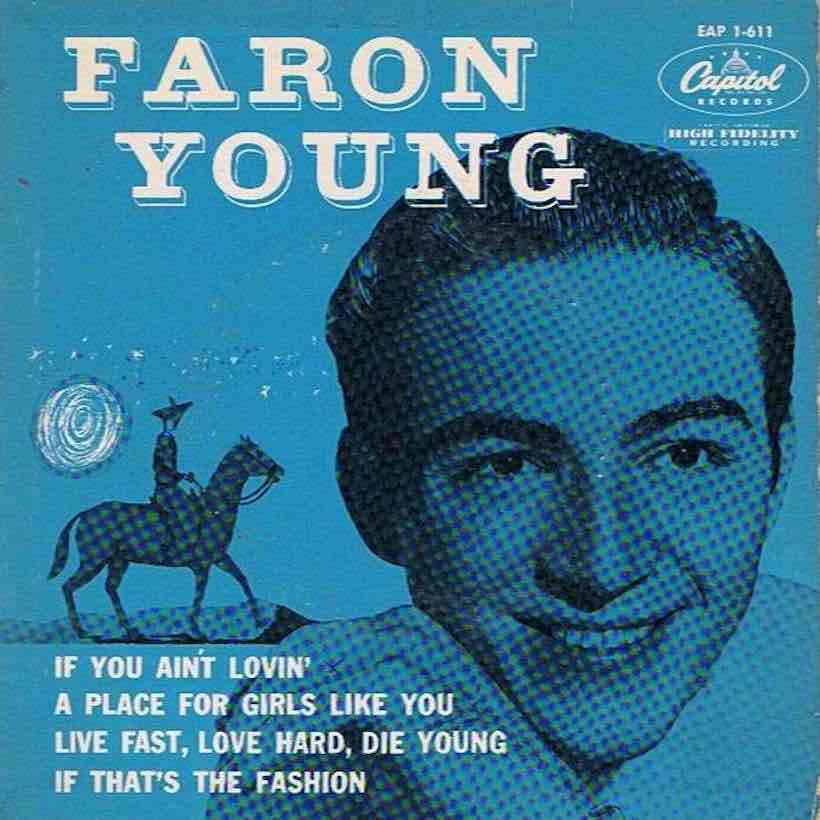 A chart tally of 89 singles chart appearances, over a period of 36 years, tells you that Faron Young was a country king. The record that first allowed him to claim that title, "Live Fast, Love Hard, Die Young," took its bow on both the Best Sellers In Stores and Most Played By Jockeys lists published by Billboard on April 2, 1955. By mid-June, it was starting three weeks as a country No.1.
Young, the vocal stylist from Shreveport, Louisiana, had enjoyed four previous substantial hits by that time, two of which ("Goin' Steady" and "If You Ain't Lovin', You Ain't Livin'") had reached No.2. His new Capitol single was written by Joe Allison, a Nashville-based broadcaster and songwriter of many years' standing.
The songs of Joe Allison
Among other compositions, Allison's "When You Leave, Don't Slam The Door" had been a big country hit as far back as 1946 for Tex Ritter. Later, in 1959, he would become best known for another song written with his first wife Audrey, when Jim Reeves turned "He'll Have To Go" into a huge national and international hit.
Young made no secret of the fact that he didn't much care for "Live Fast, Love Hard, Die Young." But he joked that he came to love it more as it started to do well. He helped its progress with a tour of the Pacific Northwest that April. The caravan also featured 1950s and 60s country chart regulars the Wilburn Brothers and the yodelling Judy Lynn & her Arizona Playboys. Lynn would hit big in 1962 with "Footsteps Of A Fool."
First of five country No.1s
"Live Fast…" became the first of Young's five country No.1s, which also included 1958's "Alone With You" and the 1959 single "Country Girl," which we cover in this story about the celebrated steel guitarist on the track, Ben Keith. There was 1961's "Hello Walls," which helped spread the name of its writer, Willie Nelson, and the 1971 song that gave Faron another of his trademarks, and a UK hit, "It's Four In The Morning."
Listen to uDiscover Music's Country Music In 20 Songs playlist.
There was another 1955 recording of "Live Fast…" by Eddie Cochran, whose version finally came out on the 1997 collection Rockin' It Country Style. British admirer Nick Lowe then put it on his 1984 album Nick Lowe and his Cowboy Outfit.
Faron Young's "Live Fast, Love Hard, Die Young" is on his Complete Capitol Hits compilation.