'It's The Same Old Song': A Race Against Time For The Four Tops
Deft footwork was required to get the Tops' new single into stores on July 9, 1965.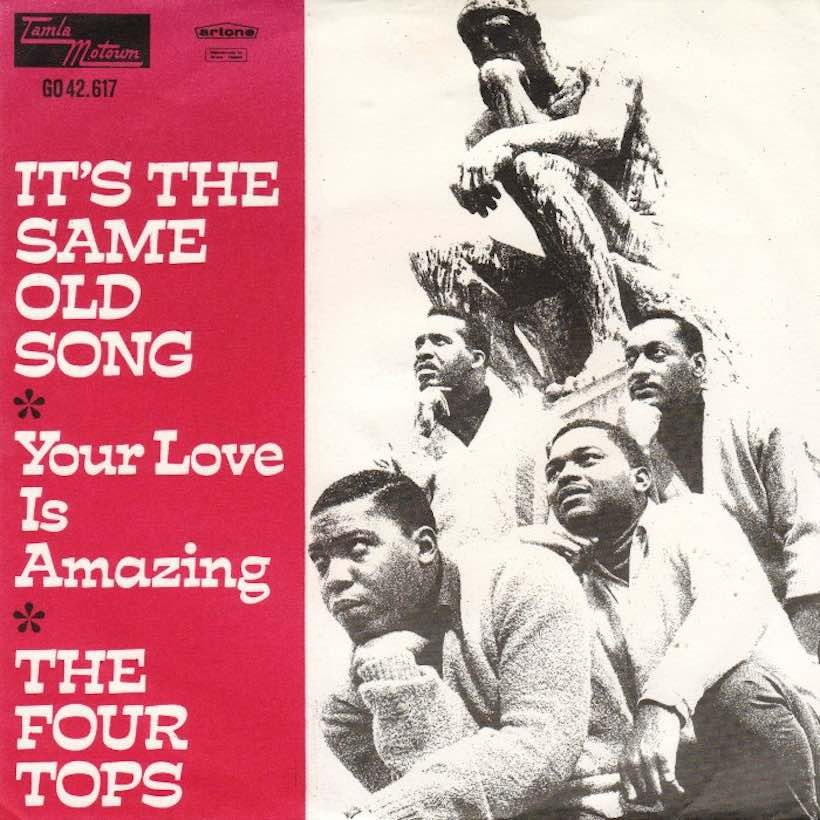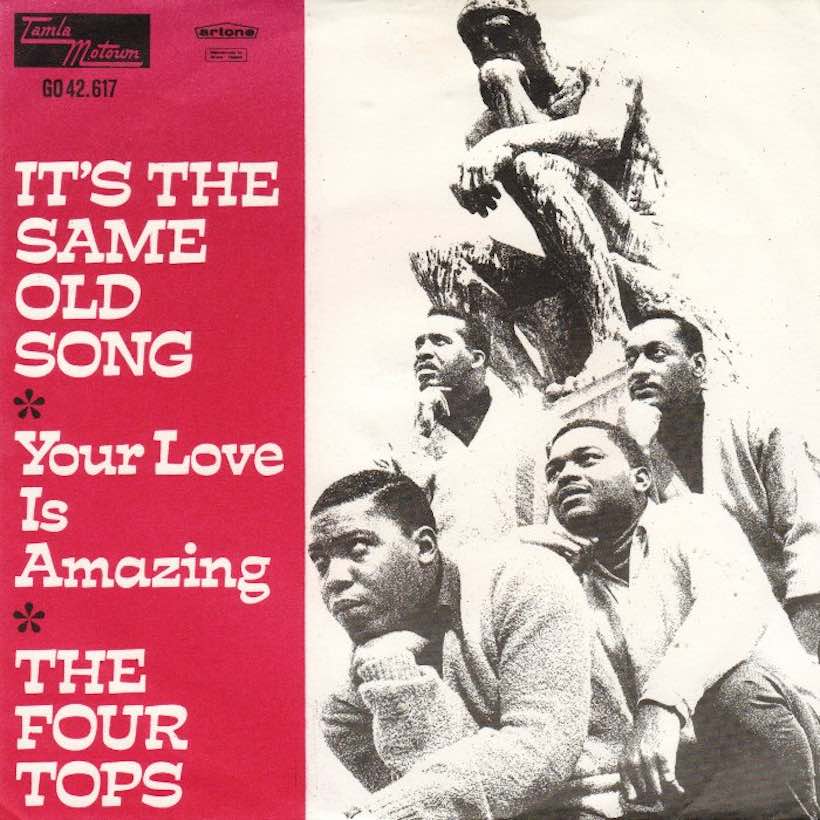 On July 9, 1965, Motown released "It's The Same Old Song" as the Four Tops' follow-up to the pop and R&B No.1 "I Can't Help Myself (Sugar Pie, Honey Bunch)." But little did eager record-buyers know the deft footwork that had been required to get it into stores that day. (Seen above: the Dutch picture sleeve single).
Just two days earlier, when the Tops went into Studio A at Hitsville, the quartet knew the clock was ticking. So did Holland-Dozier-Holland, the writing and production masterminds who were there writing the words to accompany the instrumental track that had been recorded some eight weeks earlier.
The rush was caused by the fact that, with the Tops now a hot commercial property, Columbia was reissuing the only single they released by the group, "Ain't That Love." It was all of five years old, but Motown supremo Berry Gordy knew he had to get the company's sequel to "I Can't Help Myself" out immediately.
From cutting room to radio in 24 hours
As Volume 5 of The Complete Motown Singles recounts, H-D-H wrote those words on the spot, the title and hook an open reference to the sonic similarities with its predecessor. Then the Motown production machine went into overdrive. Chief engineer Lawrence Horn oversaw the creation of some 300 hand-cut discs. Within 24 hours, about 1500 copies of the new single were in the hands of key radio DJs around the US.
Listen to the Motown Classics playlist.
"It's The Same Old Song" won the ensuing chart race with the old Columbia reissue hands down. Both singles entered the Hot 100 on July 31, but whereas "Ain't That Love" charted for just one week at No.93, the Motown 45 climbed to No.5. Furthermore, it spent four aggregate weeks at No.2 on the R&B chart, kept off the top only by James Brown's "Papa's Got A Brand New Bag."
Buy or stream "It's The Same Old Song" on  The Ultimate Collection.