Getting An Appetite: The Day Guns N' Roses Came To Geffen
Geffen Records secured the hot new band's signatures on March 25, 1986, and soon word about them was spreading way beyond California.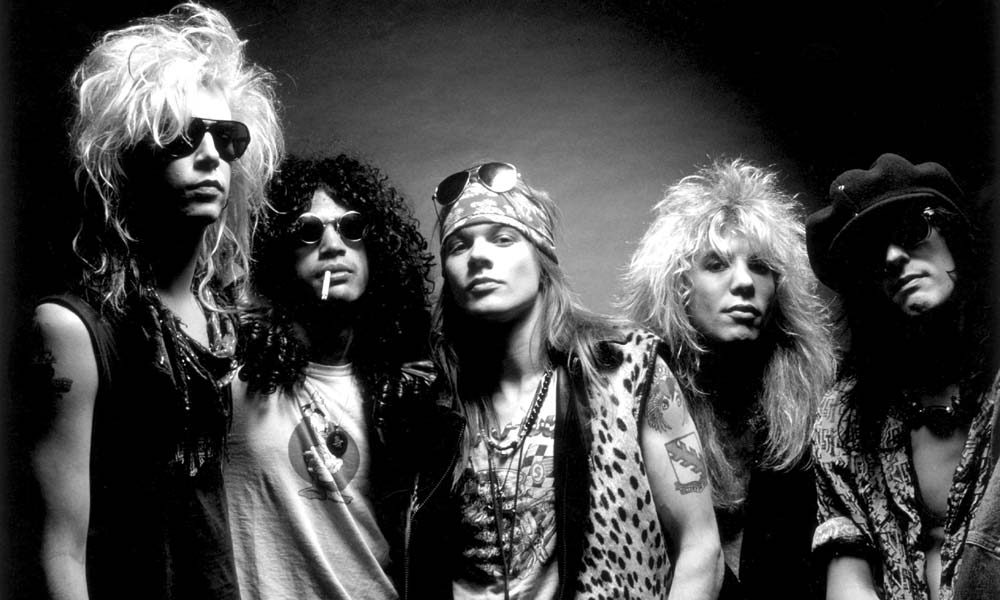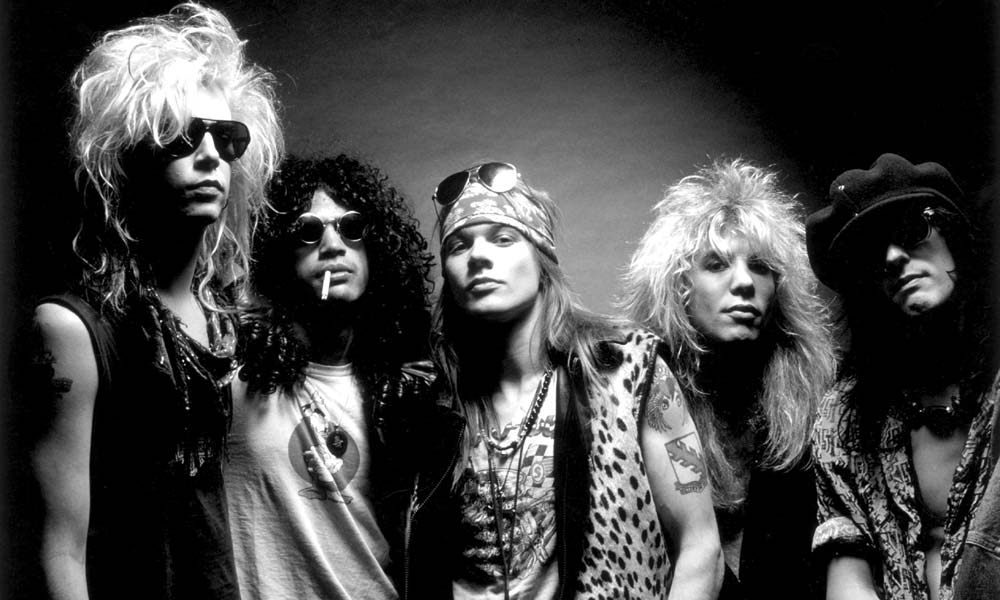 On March 25, 1986, a year almost to the day since their first gig at the Troubadour in Los Angeles, Guns N' Roses signed the record deal that helped catapult them to worldwide fame and fortune. Geffen Records secured their signatures, and soon word was spreading way beyond California about the hottest new rock band of the 1980s.
Aggressive, in-your-face, uncompromising
Guns N' Roses came to attention with the simple purpose of playing loud, raunchy rock'n'roll, a deliberate return to the roots of a genre that had been diluted by the "hair bands" and synthesizer rock of the recent past. They were aggressive, in-your-face and uncompromising, with a charismatic frontman in Axl Rose, a brilliant guitar figurehead in Slash, Izzy Stradlin on rhythm guitar and a rock solid rhythm section of Duff McKagan on bass and Steven Adler on drums.
The band honed their reputation with tireless gigging, becoming cult favorites around L.A., at the Troubadour and then also at larger venues such as the Roxy and the Whiskey A-Go-Go. As the talk about them grew louder, record label A&R executives began to buzz around the hive, and Tom Zutaut and Teresa Ensenat signed G N' R to a worldwide deal with Geffen, for a reported advance of $75,000.
As they started recording what would become their album debut in the summer of 1986, the band and the label hit on the smart move of releasing a 12-inch vinyl EP, of 10,000 copies, on what appeared to be an indie label, Uzi/Suicide. In fact, it was custom-created by Geffen for the Live ?!*@ Like a Suicide disc.
Guns N' Roses - Welcome To The Jungle
By the spring of 1987, G N' R took time out from recording to open for Iron Maiden on their US tour, and in June they made their international debut at London's Marquee Club. In July, they were out with Mötley Crüe, and in August, Appetite For Destruction was unleashed as the band's first album. Produced by Mike Clink, it featured 12 new band compositions including "Welcome To The Jungle," "Paradise City," "Mr. Brownstone," and of course "Sweet Child O' Mine."
Fourteen months of solid touring followed, as the LP broke all label records and climbed to worldwide sales of an astonishing 30 million. The legend of Guns N' Roses was well and truly up and running.
Listen to the best of Guns N' Roses on Apple Music and Spotify.