'Shake A Tail Feather': Double Dynamite From James & Bobby Purify
The 'I'm Your Puppet' duo were on the rise again in May 1967.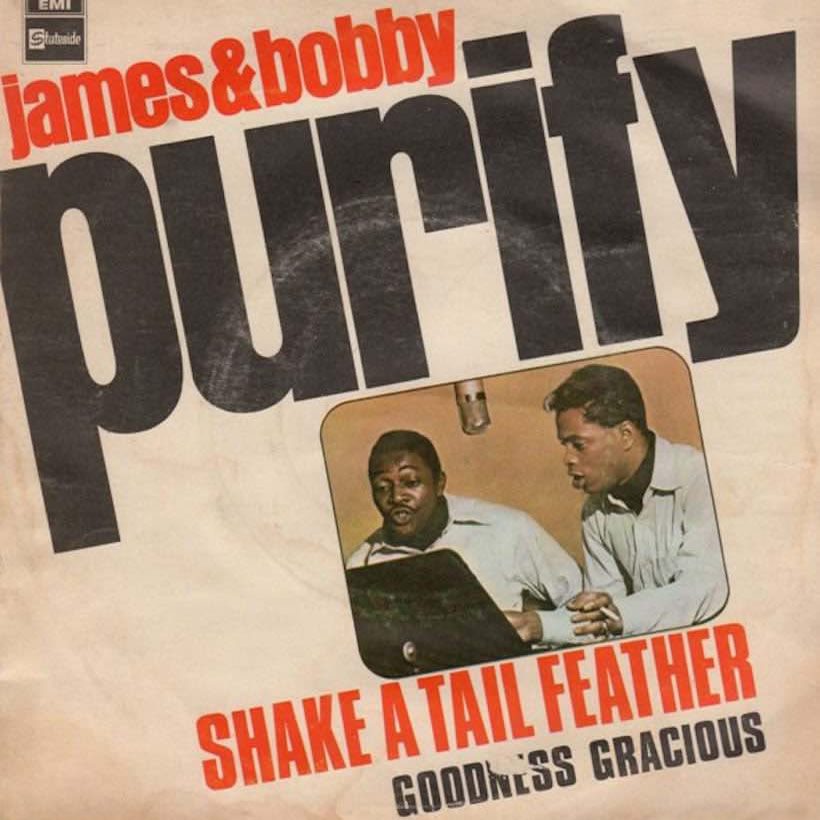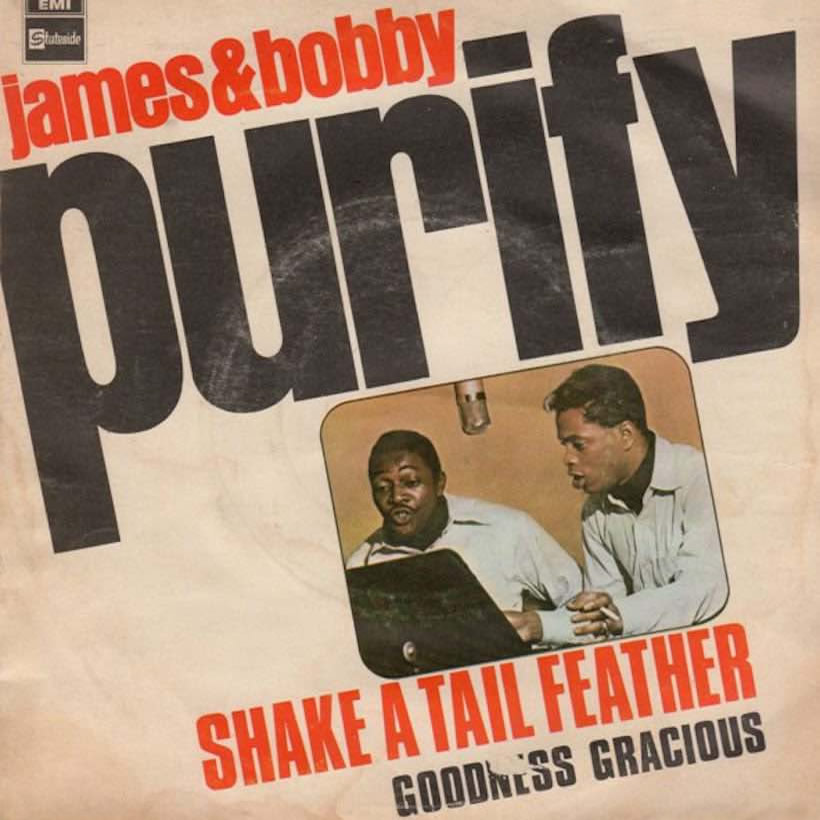 Sam & Dave weren't the only powerhouse soul duo turning heads in the 1966-67 season. James Purify and his cousin and fellow Florida native Robert Lee Dickey, known on disc as James & Bobby Purify, made a major impression on both soul and pop audiences when their debut hit "I'm Your Puppet" made the Top 10 on both charts in the autumn of 1966.
The spirit of Stax
After a more modest hit follow-up in "Wish You Didn't Have To Go," the duo were on the rise again in May 1967 with "Shake A Tail Feather." The high-octane single evoked all of the energy of Stax Records at its finest, but was the latest release by the Purifys in their original incarnation on Bell Records. After they split, a later version of the duo had success in the 1970s with Ben Moore in the Bobby Purify role, notably in the UK with a remake of "I'm Your Puppet." There was further British airplay to be won by the uplifting "Morning Glory."
The pair's version of "Shake A Tail Feather" – a song written by Otha Hayes, Verlie Rice and soul man Andre Williams, who died in March 2019 – was surprisingly noticed first by pop audiences and programmers. The song entered the Hot 100 in mid-April, and was already at No.30 pop when it belatedly entered the R&B chart on May 13.
Shaking it soul and pop
The song had first been recorded by the Five Du-Tones in 1963, when it made the US R&B Top 30, and was cut by Ike & Tina Turner two years later. The Purifys' "Tail Feather" ultimately ranked higher on the soul side, going to on reach No.15 on that chart compared to No.25 on the Hot 100.
The composition inspired so many covers that it's often associated as much with such stars as Ray Charles, who performed it in the smash hit movie The Blues Brothers in 1980. Earlier interpretations included those by the Kingsmen and Mitch Ryder & the Detroit Wheels. Co-writer Williams did his own version as recently as 2012.