Jimmie Nicol: Remembering The Forgotten Beatle
In June 1964, Ringo Starr fell ill the day before the opening show of an extensive tour.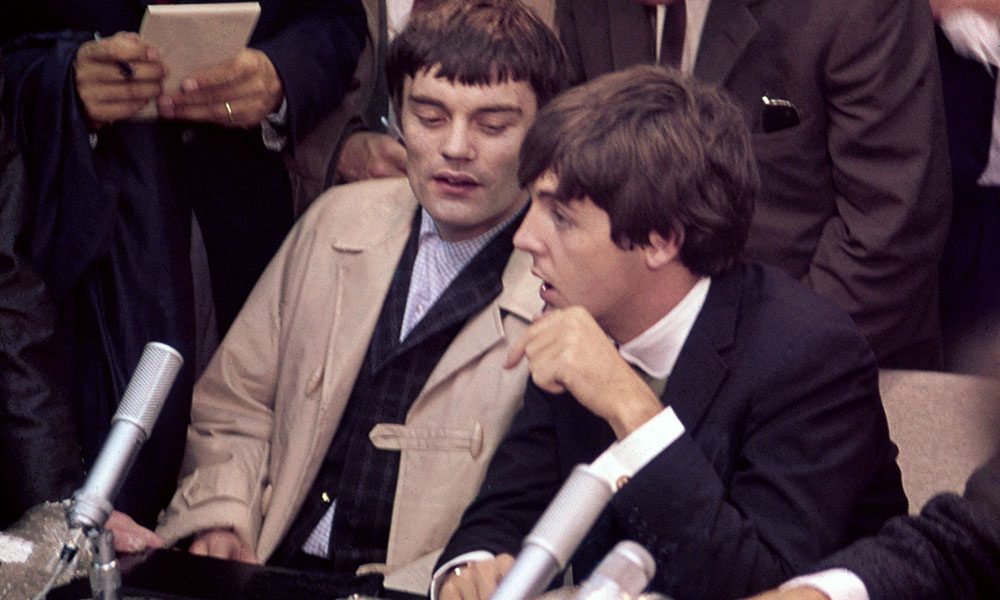 On June 4, 1964, John, Paul, George, and Jimmie Nicol left Heathrow Airport to fly to Denmark. Wait… Jimmie? What about Ringo? Well, the previous day, The Beatles were in the studio recording songs for the A Hard Day's Night album when Ringo collapsed and was diagnosed with tonsillitis and was taken to hospital and ordered to have complete rest. The opening night of a tour that was to take them from Europe to Australia and New Zealand, via Hong Kong, by the end of June, was in Copenhagen on June 4.
The solution to their immediate problem was to hire a stand-in drummer – which is how Jimmie Nicol flew with the other three Beatles to Copenhagen to begin their tour at the KB Hallen with shows at 6pm and 9.30pm, with 4,400 fans at each concert. From Denmark, it was concerts in Holland before flying back to London prior to heading to Hong Kong and then on to Australia where the band played a couple of concerts in Adelaide. Ringo was discharged from hospital in time to fly to Australia to play the band's show in Melbourne, followed by Sydney.
Prior to his brief stint with The Beatles, Nicol was in a band called the Shubdubs and after returning from Australia he reformed the band as Jimmie Nicol and the Shubdubs. He also later spent some time deputizing for Dave Clark when he fell ill.
Getting Better (Remastered 2009)
While Jimmie was with The Beatles, Paul would ask him after each gig how he was getting along and he would always reply, "It's getting better." Three years later, McCartney was with Hunter Davies, the Beatles official biographer, and taking Paul's dog Martha for a walk, when the sun came out. McCartney said that the weather was "getting better," and immediately recalled Nicol, inspiring him to write the song, "Getting Better" that appeared on Sgt. Pepper's Lonely Hearts Club Band.
Listen to the best of The Beatles on Apple Music and Spotify.