'It Wasn't God Who Made Honky Tonk Angels': Kitty Wells' Country Classic
Opening the door for generations of female singers, 'It Wasn't God Who Made Honky Tonk Angels' was an answer song that kick-started Kitty Wells' career.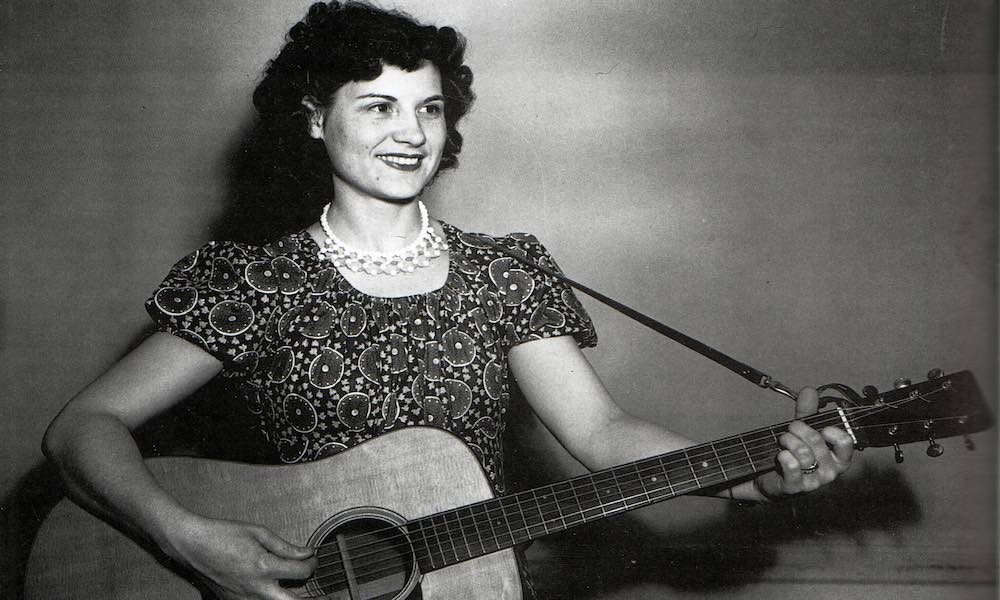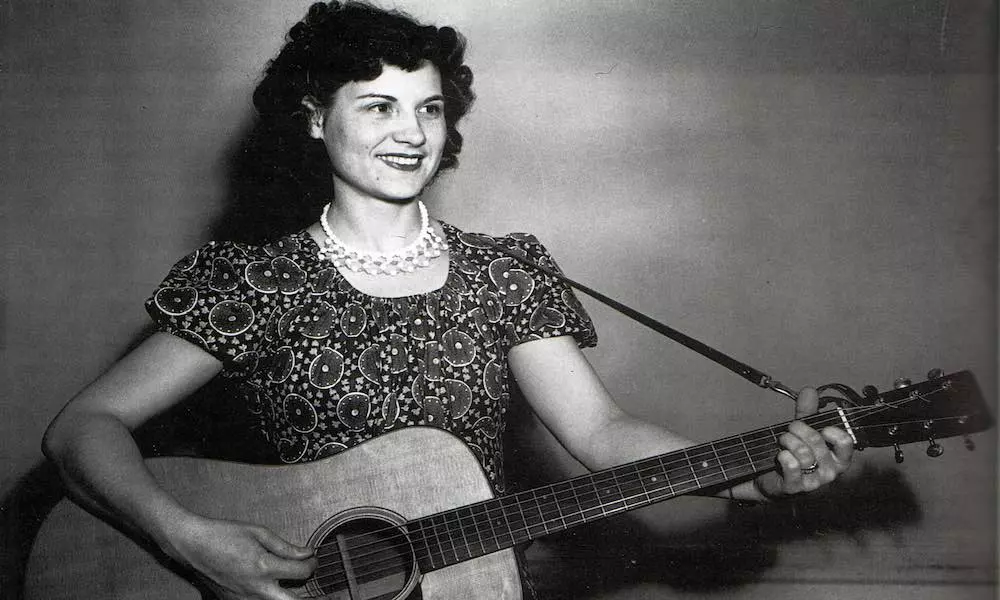 It was surely one of the more remarkable chart debuts of the pre-rock'n'roll era, and it was potentially "just" a novelty answer record. On July 19, 1952, a few weeks before her 33rd birthday, a local Nashvillean called Muriel Ellen Deason, known on disc as Kitty Wells, entered the Billboard country chart with a response to Hank Thompson's smash hit of the day, "The Wild Side Of Life'" She created a sensation in her own right with the chart's first-ever No.1 for a female artist, "It Wasn't God Who Made Honky Tonk Angels."
Wells' Decca single was noteworthy for many other reasons, not least the fearless proto-feminism of a lyric that called out the unfaithfulness of men. All the more strikingly, "It Wasn't God Who Made Honky Tonk Angels" was written by a man, producer-artist JD "Jay" Miller. He was especially known for his work with Cajun acts and, aged 30 at the time of the hit, was almost three years Wells' junior.
'The first female western record to happen in years'
Wells was fearless in confronting the sentiments of Thompson's words head-on. "The Wild Side Of Life," written by Arlie Carter and William Warren, was a break-up song that very much took mens' side and, effectively, accused women of loose morals ("I didn't know God made honky tonk angels/I might have known you'd never make a wife/You gave up the only one that ever loved you/And went back to the wild side of life").
The song spent 15 weeks at No.1 from May 1952, but, as a songwriter, Miller wasn't having any of it. Neither, when she cut her reply, was Wells. The lyrics even referred to the hit playing on the jukebox. "It wasn't God who made honky tonk angels, as you said in the words of your song," she retorted. "Too many times married men think they're still single/That has caused many a good girl to go wrong." The battle of the sexes had arrived in country music, and even with Thompson's release still on the charts, Wells took her bow.
"Here, Miss Wells has better material to work with, and she reads it in appealing style," wrote Billboard of "… Honky Tonk Angels," It went on to a six-week reign on the sales chart and five on the jukebox play survey. "This is the first female western record to happen in years," reported Cashbox. "It's due to go pop any second." The song didn't make that crossover, but the career that Kitty had been trying to launch for so many years was finally up and running.
Opening a door for generations of females
Wells had been singing with her sisters on local radio from her teens, and was married from the age of just 18 to Johnnie Wright of the performing duo Johnnie & Jack. They made the charts before she did: Kitty toured with the duo and Wright's sister Louise as The Harmony Girls, and Wells recorded for RCA Victor from 1949, but without success. Johnnie & Jack, on the other hand, went on to numerous hits on that label, with seven Top 10 singles between 1951 and 1954, including the No.1 "(Oh Baby Mine) I Get So Lonely."
Listen to the best of Kitty Wells on Apple Music and Spotify.
The publishers of "The Wild Side Of Life" launched a lawsuit, since their song's melody had been used in the answer disc. But since both were based on the earlier melodies "I'm Thinking Tonight Of My Blue Eyes" and "The Great Speckled Bird," the case was dropped. "It Wasn't God Who Made Honky Tonk Angels" completely re-routed Wells' career, setting her down the path to becoming one of country music's most beloved singers.
En route to 81 chart entries
She followed it with two more answer records, responding to Webb Pierce and Carl Smith, respectively, with "Paying For That Back Street Affair" and "Hey Joe." Both songs made the Top 10 in 1953, as Kitty set about amassing 81 chart appearances, 35 of them in the Top 10.
In the process, she opened a door for generations of female singers and legitimised their work in a way she couldn't have dreamed. Wells' last chart entry, in 1979, was rather poetic: it was a version, with Rayburn Anthony, of the very song she had channelled to make it in the first place, "The Wild Side Of Life."
Buy or stream "It Wasn't God Who Made Honky Tonk Angels" on Kitty Wells' 20th Century Masters compilation.