Don't Talk Back: The Last Word In Answer Records
You'll find answer records in all walks of music. Some are aggressive, some motivated by a sense of injustice, and others show contempt through wit.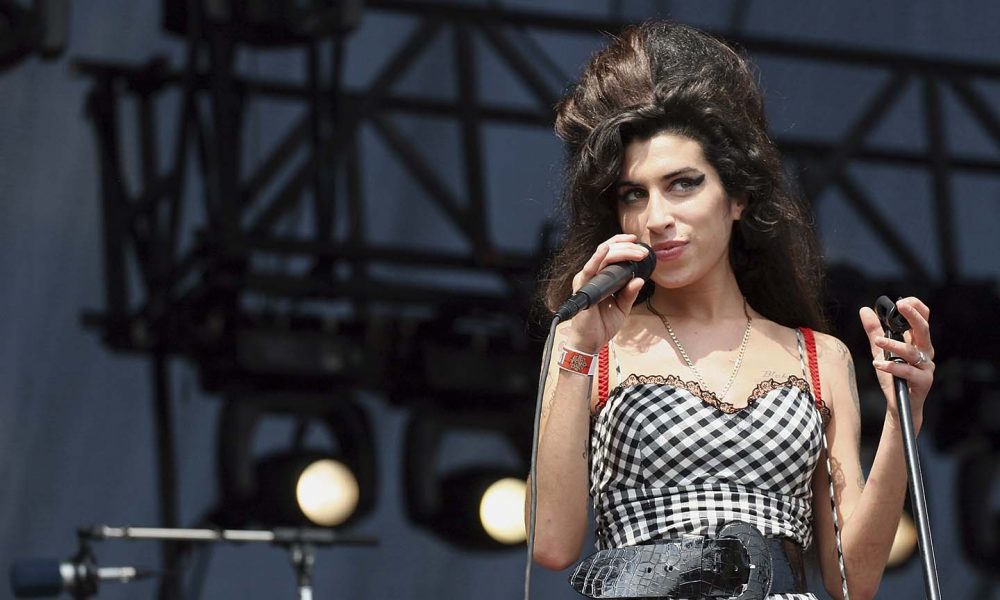 The Coasters sang "Yakety Yak – don't talk back," a stipulation that just had to be ignored. It practically invited a reply, and sure enough, it got one: "Blibberin' Blabberin' Blues" by Gino Parks. You can't blame Gino. A struggling R&B singer hangin' around Detroit's music scene scufflin' for a lil' success, anyone in that situation would have done the same: make a response to a song that's already popular. Answer records are a surefire route to chart action, aren't they? Except in Gino's case, it wasn't. Tamla, his record label, was embroiled in legal action over another record that owed its "inspiration" to The Shirelles' "Will You Still Love Me Tomorrow." Suffering cold feet over Gino's opus, they didn't release his record properly.
Listen to the best answer records on Spotify.
Clearly, Gino wasn't the first to sneak along this shortcut to success. And he was not the last. The answer record has been around since the start of the 20th century, replying when no reply is required, and making a nuisance of itself. An answer record often provides a riposte to a question that was never posed. In 1908, singer Billy Murray wailed "I'm Afraid To Come Home In The Dark," but got over it. A year later, he recorded "I Used to Be Afraid To Come Home In The Dark." The die was cast: every so often, someone would have a hit and some other bright spark would find an excuse to answer it.
You'll find answer records in all walks of music. Some are aggressive ("Roxanne's Revenge" by Roxanne Shante); some are motivated by a sense of injustice (Big Youth's "African Daughter," replying to a Prince Jazzbo 45); some show contempt through wit (Muddy Waters' "Mannish Boy," answering Bo Diddley's "I'm A Man"); alas, many are just a pointless attempt to pull in some dollars. Some, though, are better than the originals, which must be truly annoying: they knew where your bandwagon was headed better than you did.
Damita Jo must have been an irritant to Ben E King. In 1960, as lead singer of The Drifters, King enjoyed a mega-hit with "Save The Last Dance For Me"; Jo replied with "I'll Save The Last Dance For You." The following year, King went solo with the monster "Stand By Me" and Jo was lurking with "I'll Be There" – which is probably what King was worried about! The answer songs went on to become Jo's two biggest pop hits.
Sometimes an answer record emerges from an act that you might think is above it all. When The Miracles were struggling Detroit R&B kids, they saw the opportunity to sneak a hit by replying to The Silhouettes' smash "Get A Job." The Miracles' "Got A Job" was a decent record, but also a rare instance when Smokey Robinson wins no prizes for originality.
Sometimes circumstances conspire to create an answer record and the result doesn't make sense. A female vocal group from Harlem, The Bobbettes wrote a tune moaning about their teacher, "Mr. Lee," but when it was recorded for Atlantic, it was turned into a ballad of romantic longing and became a big hit in '57. But the girls couldn't follow it up and spent three years off the chart. So they returned to their original blueprint and recorded "I Shot Mr. Lee." It wasn't logical, but maybe a lot of people could identify with wanting to wipe out a loved one, because it gave The Bobbettes their second hit.
For answer records to be viable, they're often recorded in a style of music that moves quickly – an example is the Roxanne saga. In 1984, hip-hop act UTFO and Full Force cut "Roxanne, Roxanne," and this amusing tale of several guys chasing an unobtainable woman was a smash. Answer records began popping up; a 14-year-old rapper styling herself Roxanne Shante cut "Roxanne's Revenge." Then came a deluge of tunes from girls professing to be Roxanne, including The Real Roxanne (who wasn't the, uh, real Real Roxanne, as someone else voiced the first record by that name), numerous male acts dissing the fictional girl in the original song, and, eventually, records telling everyone to stop talking about Roxanne.
On the other hand, some answer records take years to gestate. Generation X's 1977 debut release, "Your Generation," shot at an earlier cohort of musicians, specifically The Who, sniping at their "Substitute" single while referencing their 1965 45 "My Generation" in the title. (Ironically, Generation X stole their name from a 1965 book that featured interviews with mods, a youth cult The Who were identified with.) An even longer gap between original record and reply came with Billy Paul's "Me And Mrs. Jones" and Amy Winehouse's "Me And Mr. Jones" – which was more inspired by the original than it was a straight answer, and actually written about the rapper Nas (real name Nasir Jones). Amy's 2006 song arrived years behind Barbara Mason, who'd offered a swift and direct answer to Billy Paul's 1972 original with the same title Winehouse used.
While answer songs can be disrespectful, such as Bob Dylan's "Clothes Lines Saga," which parodied Bobbie Gentry's "Ode To Billie Joe," that's not always the case; they can simply continue the story of the original, such as Roger White's "The Mystery Of Tallahatchie Bridge," or Ann LeSear's "Take Him Back (Taxi)," which tells the other side of J Blackfoot's deep soul ballad "Taxi."
Answer songs may be clinging on the coattails of somebody else's idea, but there are benefits to the artist who sang the original song. It's possible they'll land a writer's credit if the tune is identical to theirs, which means publishing royalties; and at the very least, it's confirmation that they've made it – who would bother to answer a song nobody's heard?