Lou Reed: A True Rock'N'Roll Original
Lou Reed is one of those musical happenings that seem to come out of nowhere, completely original, who have things to say that force people to listen.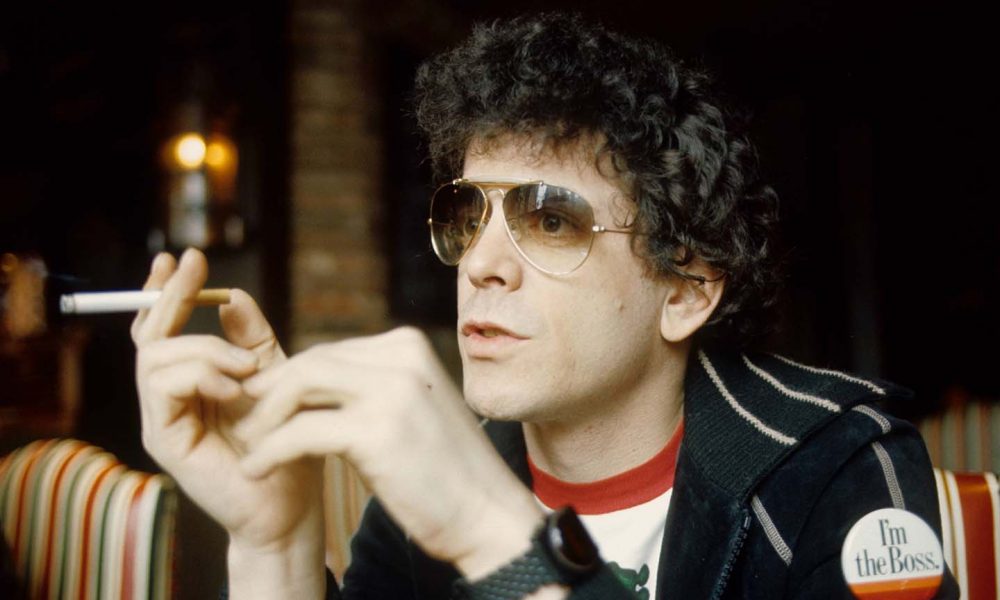 "I believe in the power of punk." So said Lou Reed in September 2013, just a month before he passed away. It is the kind of thing that Reed said throughout his long career, one in which he played a defining role, not just for punk, but for rock music as a whole. Even after his passing, Lou's music continues to fascinate and captivate audiences around the world.
Reed's version of punk began with the Velvet Underground, the band he formed with John Cale, who said of Reed's death. "The world has lost a fine songwriter and poet … I've lost my school-yard buddy." While the Velvet Underground achieved only modest success in the 1960s, when their albums were released, it was as a band that influenced so much that followed. As Brian Eno said of their 1967 debut, The Velvet Underground and Nico, "Everyone who bought one of those 30,000 copies started a band." Others have called it "the single most influential album in rock history."
Listen to the best of Lou Reed on Apple Music and Spotify.
Idiosyncratic solo career
With the demise of the band, Lou Reed began his idiosyncratic solo career in the early 1970s, befriending David Bowie, and releasing albums including Transformer and Berlin. Reed's success, and his importance, lay not in sales but in the influence he had and the thought processes he brought to bear on all things rock. His was not a cozy sycophantic relationship with the press, his was confrontation on an industrial scale. Rarely, if ever, did a journalist come away from interviewing Reed unscathed, but just about every journalist also came away understanding just what makes rock music an important art form; arguably the most important art form in the world.
Lou Reed - I Love You, Suzanne (Official Video)
A principal architect of punk
The artistic melding of classically trained John Cale with Reed, who famously said that "if you played three chords, you are playing jazz," gives us insight as to what helped to make him one of the principal architects of punk. Without his complex character, and his often complex music, punk would not have happened. His understanding of everything from doo-wop to thrash metal, even before it was called such a thing, was an essential energy that made punk what it was and allowed music to lurch once again from the safety of the charts to the unknown, the new and the challenging.
While some of Reed's songs seemed light, whimsical almost, they almost never were. His was a walk on the dark side, with subjects that had hitherto been shunned by just about everyone. While Reed did not invent the use of imagery in rock music he took it to a whole new level.
His influence on Bowie and Roxy Music helped to push music into art, to take the old rules and throw them away to create what we have come to call glam rock, again, without Reed it may never have happened.
But the man who always believed in the power of punk left another legacy, the post-punk movement, the dark side of goth; helping, although not directly, New York become the hippest place on the planet for a while in the late 1970s.
The Velvet Underground - I'm Waiting For The Man (Live At The Matrix)
While Reed lived comfortably in New York, he practiced Taiji with Bowie's long-time producer Tony Visconti for many years. "We heard the news in our Taiji class this afternoon. We are devastated," said Visconti. Reed never sold albums in the quantities of many of his contemporaries, somehow that never seemed to matter. Maybe he even thought it a good thing.
Lou Reed is one of those musical happenings that seem to come out of nowhere, completely original, like Hendrix, who have things to say that force people to listen. But most of all they make people change, to do things differently. We've seen few people that even vaguely come close to Lou Reed in the last thirty years. Arguably we'll see fewer still in the next few decades. We have become prisoners to conformity, we are safer than safe, no hint of any incorrectness, political or otherwise.
Originally released as a CD box set, The Velvet Underground's The Complete Matrix Tapes made its vinyl debut as a limited edition, eight-LP, 43-track box set that can be bought here.