Motortown Revue: The French EPs 1965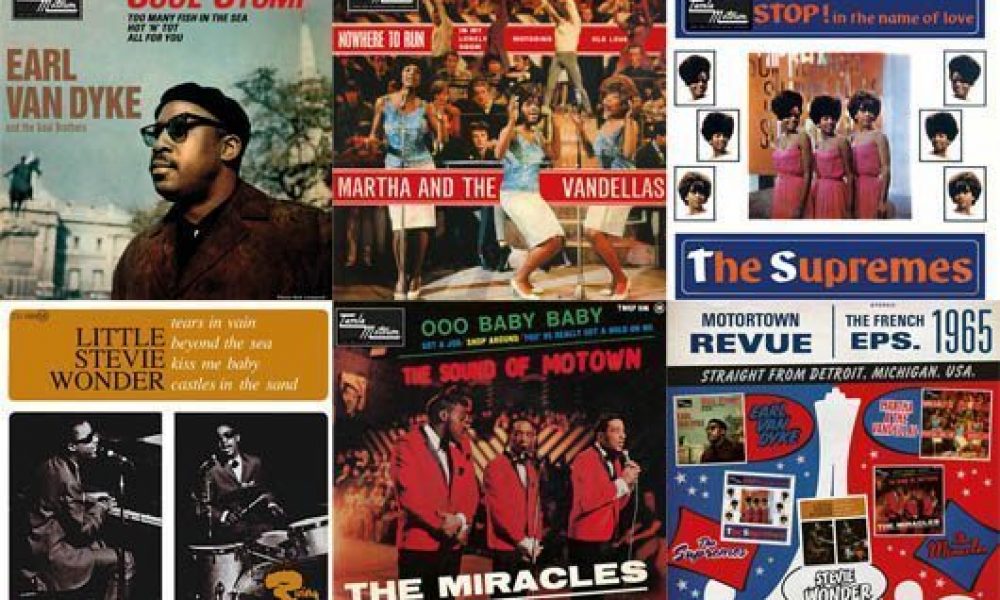 In France during the 60s, the two-track 7" single was only pressed for the jukebox market, while commercial 45s were released in the shape of four-track EPs. This put French music-lovers in a lucky position: the EPs came in laminated card picture sleeves with unique artwork that couldn't be found anywhere else apart from in their homeland. This also, over time, has resulted in a swathe of French releases becoming much-sought abroad, as fans and collectors of a particular artist or genre seek ever-rarer artefacts. For Motown fans, the French EPs pressed between 1961 and 1968 – generally pairing the A- and B-sides of two separate singles – are as rare as they come.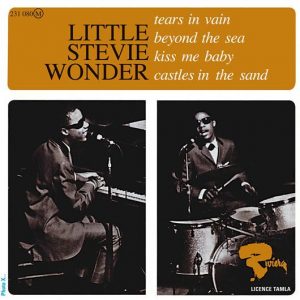 When Little Stevie Wonder topped the US Hot 100 and R&B charts with 'Fingertips', in 1963, Eddie Barclay, owner of Barclay Records, picked up several Wonder cuts for release on his 707 and Riviera imprints, among them the Tears In Vain EP, released in October 1964. The following year, Motown's French EPs started appearing under the Tamla Motown name (distributed by Pathé-Marconi), and choice titles by the likes of The Supremes and The Miracles now comfortably change hands for over £100 each.
Gilles Pétard, author of the book Motown, Soul And Glamour, and the man who, in the 70s, helped set up Motown's first French office, says: "Some of these EPs did not sell at all at the time, which obviously makes them rare. On top of that, previously unseen colour photos were used on the covers, which adds to the allure." Adam White, co-author with Barney Ales of the forthcoming book Motown: The Sound Of Young America, also notes that Earl Van Dyke's Soul Stomp EP included credits for the musicians involved, "something Motown didn't put on its US albums until 1971".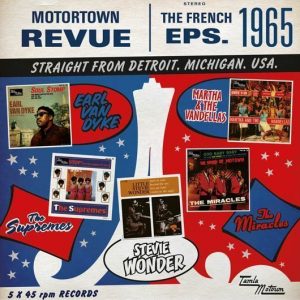 As part of the reissue of Motortown Revue Live In Paris, on 25 March, five key French Motown EPs are being re-pressed on high-quality vinyl and in replica picture sleeves in a limited-edition box set, Motortown Revue: The French EPs 1965. With The Miracles' Ooo Baby Baby now commanding in excess of £250 for an original copy, this sumptuous box set offers fans and collectors the chance to own these unique releases at a price that's far more cash-friendly.
Scroll down to read the full details of each of the EPs included in the box – including the eye-watering cost of their original pressings.
Motortown Revue Live In Paris is out on 25 March and the EPs box set can be purchased here:
The Motortown Revue: The French EPs 1965 box set includes:
Little Stevie Wonder
'Tears In Vain'
'Beyond The Sea'
'Kiss Me Baby'
'Castles In The Sand'
Released October 1964 (Riviera 231 080)
Cost of an original: £130
Earl Van Dyke And The Soul Brothers
'Soul Stomp'
'Too Many Fish In The Sea'
'Hot'n'Tot'
'All For You'
Released April 1965 (Tamla Motown TMEF 501)
Cost of an original: £130
The Supremes
'Stop! In The Name Of Love'
'I'm In Love Again'
'(The Man With The) Rock And Roll Banjo Band'
'Baby Doll'
Released April 1965 (Tamla Motown TMEF 504)
Cost of an original: £130
Martha And The Vandellas
'Nowhere To Run'
'In My Lonely Room'
'Motoring'
'Old Love'
Released May 1965 (Tamla Motown TMEF 505)
Cost of an original: £150
The Miracles
'Ooo Baby Baby'
'Got A Job'
'Shop Around'
'You've Really Got A Hold On Me'
Released May 1965 (Tamla Motown TMEF 506)
Cost of an original: £260
Format:
UK English