reDiscover 'The Great Otis Redding Sings Soul Ballads'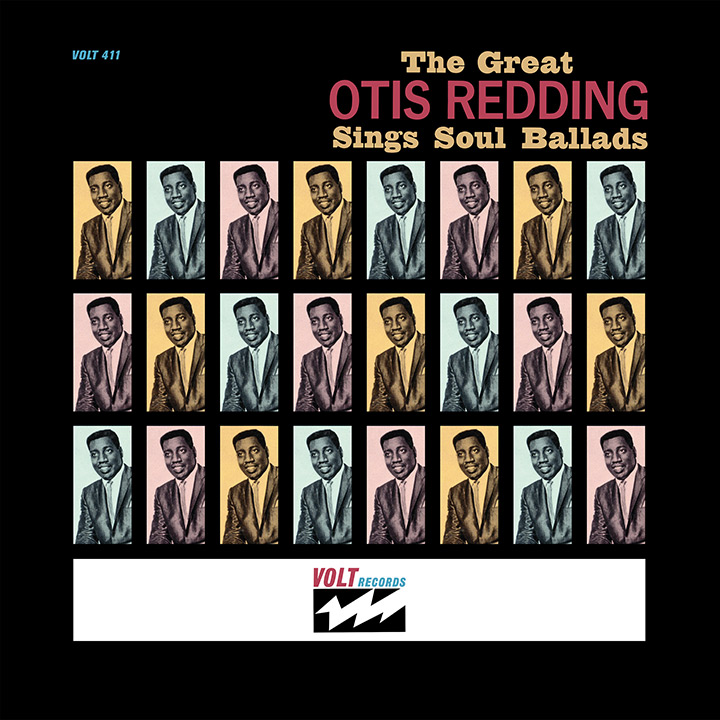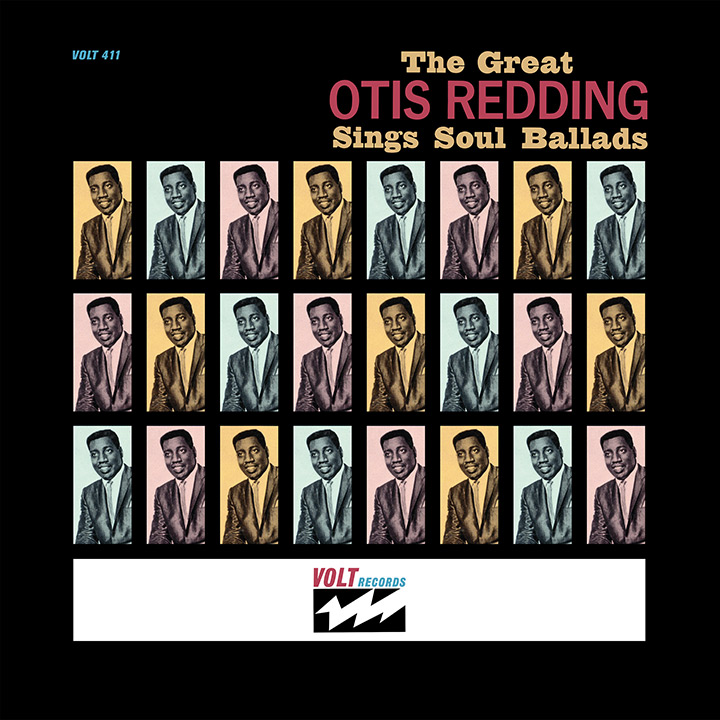 Though as strong a sock-it-to-'em guy as you could find in the mid-60s, the great Otis Redding's facility with a weepie, a pleadie and a beg o' ya was a considerable hallmark of his craft. In its infinite natural wisdom, Stax decided that his second album would be an album of ballads. Just to make sure you got the message, they added the word "soul" to it, as if there could be any doubt: The Great Otis Redding Sings Soul Ballads. Otis was already a star and his fans were perfectly aware that he could read the small print on an insurance policy and make it soulful. And in 1965, the man just couldn't miss.
So he delivers a dozen songs mostly, but by no means exclusively, in a slow vein; mostly, but not exclusively, written by himself. One or two are a little clichéd, such as 'A Woman, A Lover, A Friend' and Delbert McClinton's 'Your Arms Around Me', but Otis drives out any such feeling by singing them like nobody ever thought of making such music before.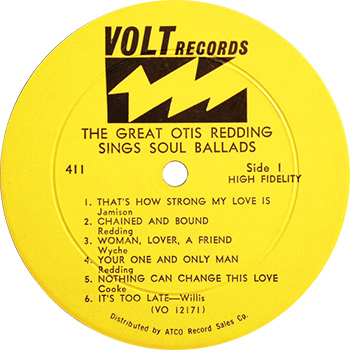 His engagement with what he's doing is absolute. When he's singing, nothing else matters to him, and that applies to the listener too: Otis consumes you with his voice. 'That's How Strong My Love Is', he declares at the outset of … Soul Ballads, and you can feel the fortitude of his soul right through to the closing 'Mr Pitiful', a hit which qualifies as a ballad for its lyrics rather than its chopping funky groove.
In between, Otis claims The Impressions' 'For Your Precious Love' as his own; goes after-hours sentimental on Sam Cooke's 'Nothing Can Change This Love', a song of an enforced parting which had extra resonance in the 60s when so many couples were divided by the draft for Vietnam; and comes over regretful on 'It's Too Late' – he just didn't do enough to keep her. Listen to the way he gulps the first line of the first verse on this Chick Willis song: you believe his misery comes straight from the heart.
The Great Otis Redding Sings Soul Ballads is a masterpiece, so it's slightly unfortunate that just six months later, in September 1965, he somehow topped it with Otis Blue, which overshadowed it. Two albums like that inside half a year? These days, the record companies wouldn't allow it. Back then, Otis had so much going for him, they couldn't stop it. And if anyone felt that it was premature to apply the word "Great" to a singer's second album, one listen to … Soul Ballads justified it. Great, indeed.
Follow the Stax Classics playlist here.
Format:
UK English