reDiscover James Brown's 'It's A Man's Man's Man's World'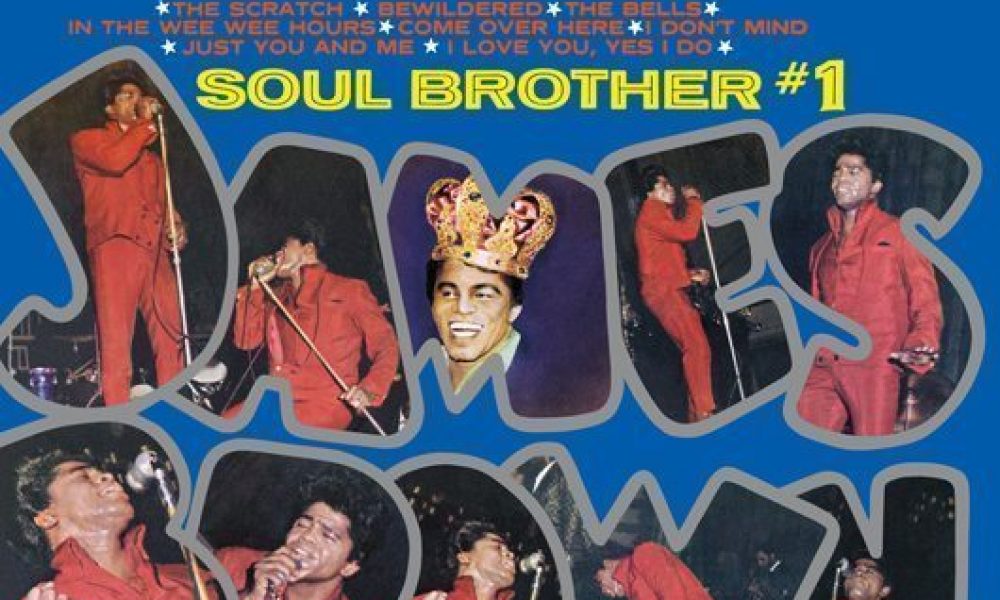 Like many of its contemporaries in the racks marked "Soul", It's A Man's Man' Man's World is a great album by accident. Its title track had been a smash, so an LP of the same name was a commercial necessity, but back then, James Brown did not record tracks for a particular album. As he criss-crossed the map of the US in an endless scribble of theatre appearances, the supreme showman simply squeezed studio sessions into his itinerary. He laid down a couple of tunes here, a couple there; presented to King, the label he was pretty much keeping afloat, they'd be released as 45s. In 1966, King issued 13 singles bearing his name; two more were pressed by Smash, a rival label, and that's not to mention the 16 7"s he produced for other artists that year. Brown was a little busy, then, and the "album revolution" had not yet happened: for the soul business, LPs existed to milk the success of singles.
It's A Man's Man's Man's World was released by King in April 1966, intended to lure the pop buyers who'd loved the single. After a 1964 contractual dispute that lasted the best part of a year, Brown had not taped that much new material by the time King was putting the album together, so it was the product of an archive trawl. King selected heart-rending ballads to match what was, for the guttural Mr Brown, the unusually lush title track. However, since Brown's audience was, for the most part, used to him dropping tough grooves, the album opened with 'The Scratch', a rough instrumental first released in 1961. Then came the hit, which still ices the spine, even if its sentiments are now deeply outmoded. 'Bewildered' was a similarly torn performance and 'The Bells' presented a dark tale that verged on hysteria; these two songs were years old, but remained soul ballads of the highest order.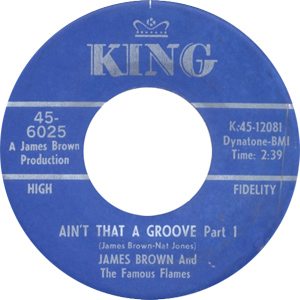 There was one fresh slow tune: the teasing 'Is It Yes Or Is It No', another polished gem. It was joined by a far funkier 1966 outing, the big-band soul 45 'Ain't That A Groove', which swings like a tavern sign in a gale and is presented here in two edits. Add a further selection of songs from 1959-63… and you'd expect a mess, but it hangs together well, largely because the dominant factor on any James Brown album is the man's personality, which shines from every track, consistent over seven years.
Wrapped in a beautifully garish sleeve that only the 60s could deliver (and which encourages fans to destroy it by snipping most of the rear out as a pin-up, promotes JB's fan club and – gulp – features a creepy graphic that says "Soul Brother No.1 is peeking at you thru the keyhole"), It's A Man's Man's Man's World is truly an icon of its time. The really curious thing, however, is how immediate the record sounds: when Brown sings, he remains the most alive man on earth, even though he's long gone. 'Is It Yes Or Is It No?' The answer is a resounding "yes".
It's A Man's Man' Man's World has been reissued on vinyl and is available for purchase here:
Soul fans should click here to follow the 60s Classic Hits playlist, which features James Brown's 'I Got You (I Feel Good)', along with other soul classics from the decade, including The Supremes' 'You Keep Me Hangin' On', Booker T & The MGs' 'Green Onions' and Ike & Tina Turner's 'River Deep – Mountain High'.
Format:
UK English