'I Remember Patsy': Loretta Lynn's Heartfelt Tribute To Patsy Cline
As Patsy Cline's most successful musical disciple and dear friend, no person was better suited to record a tribute to the country legend than Loretta Lynn.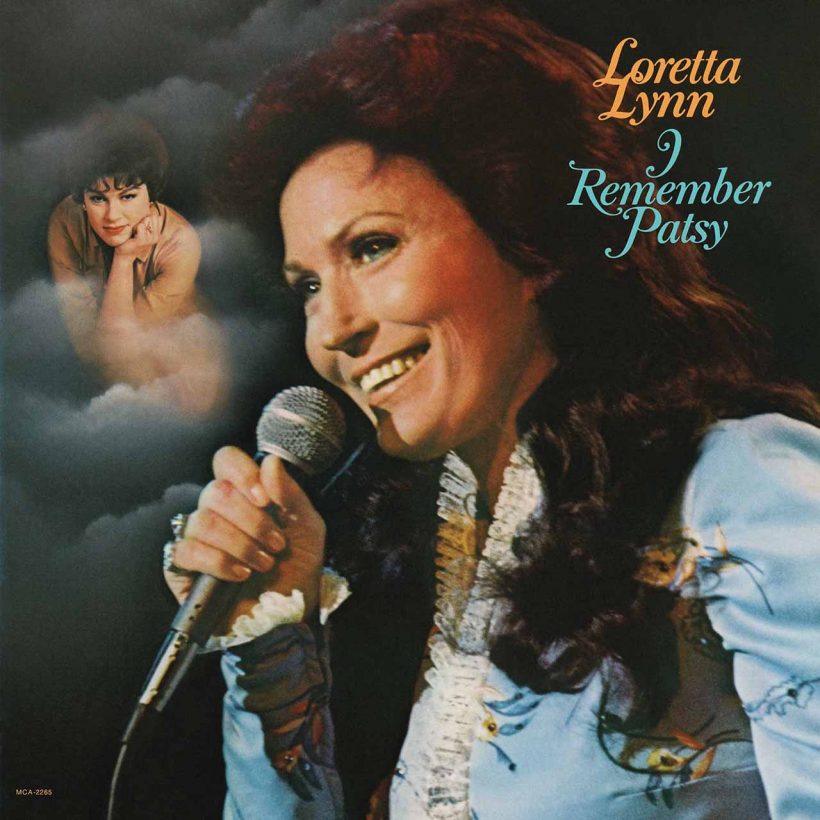 As Patsy Cline's most successful musical disciple and dear friend, no person was better suited to record a tribute to the late country legend than Loretta Lynn.
Lynn used her clout at MCA to record the tribute LP, I Remember Patsy, featuring nine of Cline's biggest hits on April 4, 1977, released 14 years after Cline's death. Lynn's cover of "She's Got You" ranked among the top county singles in February 1977, and would be instrumental in bringing Patsy's music to a new generation of pop and country fans.
Listen to I Remember Patsy on Apple Music and Spotify.
Cline's musical influence on Lynn is evident, but it wasn't only her sound that shaped the upcoming star. She also admired Patsy's "independent streak" For Loretta's first record Honky Tonk Girl, she cultivated a more feisty persona than say a Kitty Wells-type thanks to Pasty's influence. As she recounts to her producer Owen Bradley on the track "I Remember Patsy… A Conversation," Lynn first met Patsy after she heard Lynn singing a cover of "I Fall To Pieces" on the radio while convalescing from her recent car accident and asked to meet her. The two would soon become inseparable while performing on the Opry circuit. Later in her memoir Coal Miner's Daughter, Lynn talked about the tribute album to her late friend.
"Let's face it. Nobody can sing Patsy's songs like Patsy. She was great and that's the beginning and the end of the story right there. She wasn't just a person that sang. She had a greatness and I think that came across in the little time that she was here."
Medley of Walkin After Midnight/Sweet Dreams/Back In Baby's Arms/Crazy (Live)
When it came to producing the album, Lynn wisely enlisted the help of producer Owen Bradley who was one of the chief architects of the 1950s and 1960s Nashville sound. Bradley is responsible for pushing Cline to add strings and vocal harmonies behind her singing and produced some of her biggest hits including "Crazy," "I Fall to Pieces," and "Sweet Dreams" while he was with Decca. He also produced Lynn's smash hit album, Coal Miner's Daughter in 1970.
While the arrangements maintain the spirit of the original songs, Lynn speeds up the tempo a bit to suit a more modern sensibility. Cline changed the course of country with her more polished pop sound, but for these covers Lynn takes a more traditional country approach on songs like "Faded Love" with a twangy vocal style. Cline's throaty vibrato was almost akin to the jazz singers of the day, then her country contemporaries at the time.
The honky-tonk steel guitar is still ever-present on most of the tracks like "Walking After Midnight" and "Crazy," but things really pick up on "Back in Baby's Arms," one of Cline's rare faster songs and a favorite of Lynn's. It's by far the biggest stylistic departure on the album and incorporates signature 70s musical elements like organs and synths.
But where Lynn really shines is on "Why Can't He Be You," which carries with it a seductive sway and showcases her stirring vocals. Like its source material, I Remember Patsy also incorporates other genres into the country sound, including some blues chords and bluegrass fiddle on songs like "Faded Blue."
As tribute albums go, it's near-perfect and serves to immortalize Patsy's legacy from one of the people who knew her best. The album would later be repacked with a new cover and title in 1992 under Loretta Lynn Sings Patsy Cline's Favorites.