Rediscover 'Lyricist Lounge 2'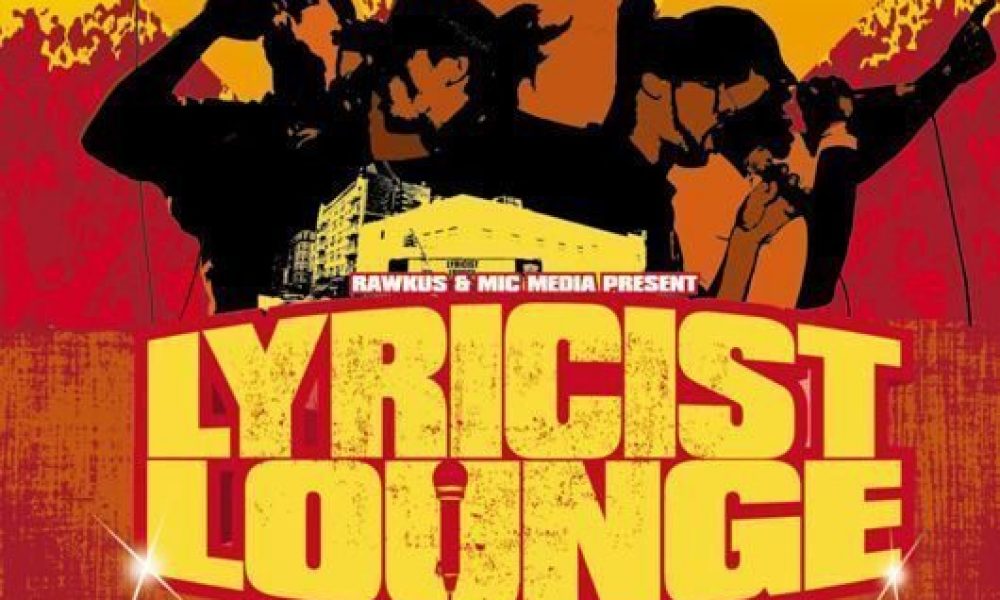 From gangsta to grime, trap to trip-hop, hip-hop's subgenres run the gamut. One of the more curious is the style sometimes referred to as "backpacker" rap: perhaps signifying not so much a sound as an attitude, the term is nevertheless one that, for many fans, will conjure up a clear and distinct type of record. And if asked to given an example of that kind of music, most would suggest something released by the Rawkus label.
The backpack-rap revolution arrived as something of a reaction to the mainstream dominance of Puff Daddy and the Bad Boy Records sound of the mid-to-late 90s. Puffy's huge success, achieved through his own records and those of protégés such as Notorious BIG and Faith Evans, came about through his canny amalgamation of hip-hop beats and R&B songcraft, usually allied to a single, easily identifiable sample from a huge pop hit. Fans weaned on the heroes of rap's Golden Age, where samples had to be obscure and where pop hooks were anathema, sought out independent alternatives to what they felt was an atrophying mainstream. When a few of them took to turning up to clubs with rucksacks, the burgeoning scene found its name.
Rawkus came along at exactly the right time to capitalise on the new spirit of independent, back-to-basics hip-hop. And the label – run by hip-hop fans and entrepreneurs Brian Brater and Jarret Myer, with funding from James Murdoch, son of media mogul Rupert – ended up releasing a string of records that would go on to define hip-hop's new underground. As well as excellent and important artist albums from the likes of Mos Def, Talib Kweli, Company Flow and Pharoahe Monch, Rawkus released two compilation series, each offering a different handle on independent turn-of-the-century hip-hop. The three Soundbombing albums catalysed the scene, presenting newcomers with an easy way in; the two Lyricist Lounge collections grew out of the live circuit and amplified the nascent subgenre's obsession with collaboration and improvisation.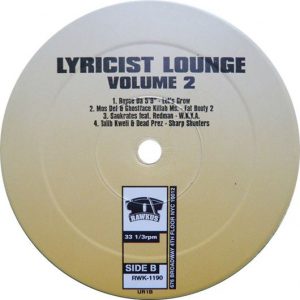 Released in 2000, Lyricist Lounge 2 was controversial to some fans, with the reliance on big names seen as perhaps running counter to the scene's ethos. But a couple of the MCs included (Mos Def, Pharoahe Monch, Reflection Eternal) were big names solely because Rawkus and the Lyricist Lounge live events the albums were named after had made them into stars, so that's hardly a fair criticism. Of the others, artists such as Kool G Rap And MOP ('Legendary Street Team'), Smif-N-Wessun ('Get Up') and Erick Sermon ('Battle') were living legends whose commercial peaks seemed to have passed, but who symbolised "real" hip-hop to long-term fans, so certainly deserved their place in the backpack firmament. Other names included, such as Gang Starr (who contributed the 'I've Committed Murder' remix), Q-Tip ('Makin' It Blend') and Dilated Peoples ('Right & Exact') may all have been signed to major labels, but had played a pivotal role in making the sort of hip-hop the backpacker crowd gravitated towards – with the emphasis on beats and rhymes before hooks and melodies, stressing the art and the craft of MCing and DJing rather than focusing on supplying a market with what it demanded. So despite the apparently anomalous inclusion of the late Biggie and G-Funk chorusmeister Nate Dogg, Lyricist Lounge 2 remains a fine example of a very specific period of hip-hop's never-ending evolution.
Follow uDiscover's Hip-Hop Heroes playlist here, and explore our vast rage of hip-hop vinyl here:
Format:
UK English