reDiscover Whitesnake's 'Saints And Sinners'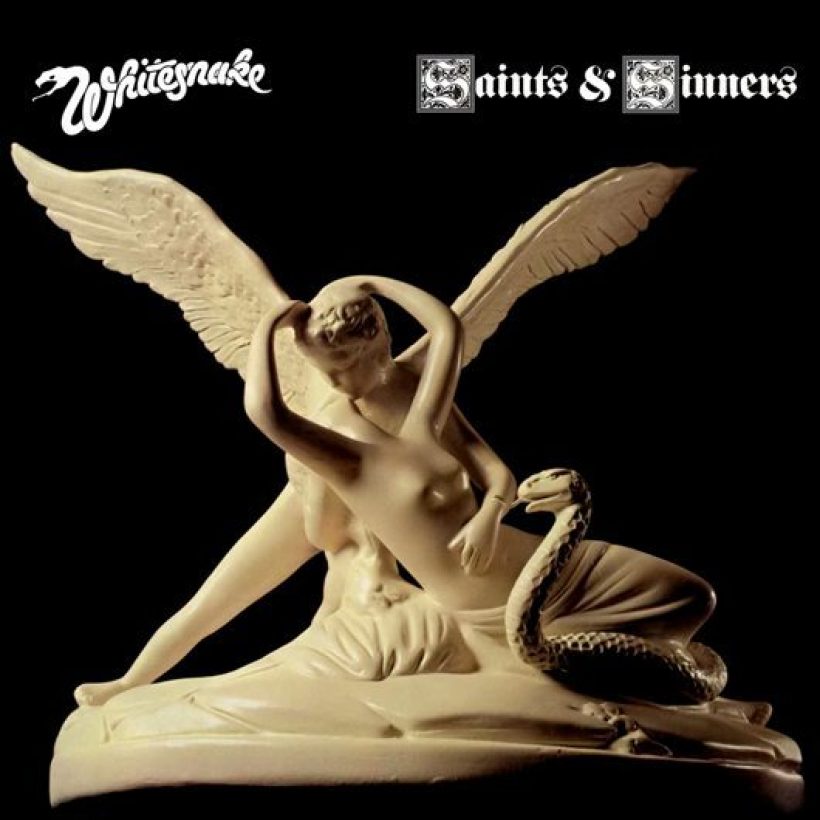 Journeyman vocalist David Coverdale first tasted mass success during the mid-1970s. Drafted in to replace Ian Gillan in the Mk IV line-up of hard rock colossus Deep Purple, he quickly established his credentials, and his charismatic roar graced three big-selling LPs, Burn, the funk and soul-flavoured Stormbringer and Come Taste The Band, before the group went on hiatus in 1976.
Post-Purple, Coverdale recorded a pair of low-key solo LPs, White Snake and Northwinds, with his new collaborator, former Frankie Miller guitarist Micky Moody, before the pair co-founded Whitesnake in 1978.
The new band's original line-up – which also featured ex-Deep Purple keyboardist Jon Lord, guitarist Bernie Marsden (UFO) and former Colosseum bassist Neil Murray – displayed an impressive pedigree. Yet, despite their inherent virtuosity, Whitesnake's first two LPs, Trouble and '79's Lovehunter, were unleashed upon a hostile, punk and new wave-dominated world, and barely dented the charts.
However, after weekly rock paper Sounds coined the term New Wave Of British Heavy Metal, home-grown, hard rock/metal outfits such as Iron Maiden and Motörhead began storming the British Top 40. Association with this (actually relatively disparate) scene did Whitesnake no harm, and across 1980-81 the band finally broke into the mainstream: their third and fourth albums, Ready An' Willing and Come An' Get It, respectively, going gold in the UK and spawning evergreen Top 20 hits including 'Fool For Your Loving' and 'Don't Break My Heart Again'. 
Come An' Get It was only denied the UK No.1 spot by Adam And The Ants' Kings Of The Wild Frontier, and Whitesnake's excellent fifth LP, Saints & Sinners, again broached the UK Top 10 and went silver in 1982. Superficially, the group appeared to be on top of the world, yet there was turmoil behind the scenes. The band were blighted by management-related issues and internal disagreements, the latter ensuring that, when Saints & Sinners appeared in November '82, only Coverdale, Jon Lord and Micky Moody remained from the original line-up.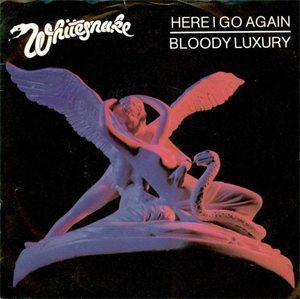 Despite the strife, Saints & Sinners proved itself to be one of Whitesnake's most accessible and consistent waxings. Though usually recalled as the record that housed the original versions of 'Crying In The Rain' and 'Here I Go Again' (both later re-recorded and included on 1987's multi-platinum Whitesnake), the album also included eminently covetable – and equally enduring – old-school fare such as the fiery, Free-esque 'Victim Of Love' and the bad-ass, Stones-like boogie of 'Bloody Luxury', not to mention quintessential, innuendo-laden anthems such as 'Rock'n'Roll Angels' and the lusty 'Dancing Girls'.
Whitesnake undertook a triumphant world tour (including a Castle Donington Monsters Of Rock headline slot) in support of Saints & Sinners, but internal disagreements persisted and Coverdale eventually recruited a new-look line-up, including veteran drummer Cozy Powell and ex-Thin Lizzy guitarist John Sykes, to shape 1984's multi-platinum-selling Slide It In. 
Whitesnake are headlining this year's Ramblin' Man Fair on Saturday 23 July. Click here to purchase tickets.
Fans of classic rock should also click here to follow the Rock Icons playlist, featuring Thin Lizzy, Free, Queen and many other legends of hard rock.
Format:
UK English