reDiscover Captain Beefheart's 'Shiny Beast (Bat Chain Puller)'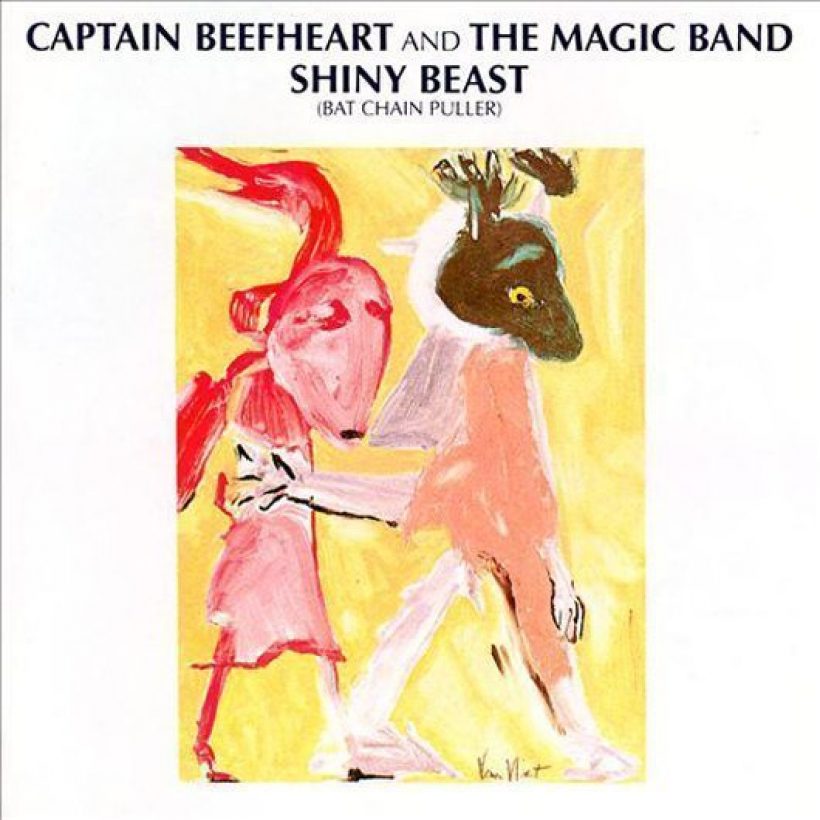 His first album in four years, Captain Beefheart's Shiny Beast (Bat Chain Puller) looked to the future while nodding to the past. And, for fans, it was a welcome return to the abstract musical rabbit holes that the Captain had led them down prior to 1974's Unconditionally Guaranteed and Bluejeans & Moonbeams.
Much of this was thanks to its roots in the shelved sessions for Bat Chain Puller, an album that Beefheart recorded for Frank Zappa's DiscReet imprint, but which immediately found itself mired in legal contest. Taking the core of those sessions' material – including the title track, opener 'The Floppy Boot Stomp', barroom stroll 'Harry Irene' and the jittery 'Owed T'Alex' – Beefheart re-recorded new versions. with a fresh line-up of his Magic Band. He also reached as far back as the Strictly Personal and Clear Spot sessions for the basis of 'Ice Rose' and 'Suction Prints', respectively, and threw some new recordings into the mix.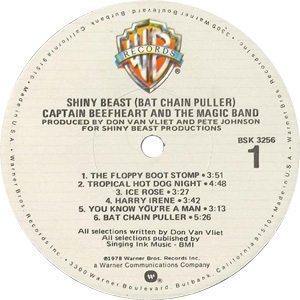 In lesser hands, such a disparate array of sources would have been a perplexing mess. The Captain, however, had previous when it came to wrestling sense from chaos – or, if not "sense", exactly, at least some nod towards cohesion. Initially released in October 1978, on Warner Bros in the US (though emerging on Virgin elsewhere in the world), Shiny Beast (Bat Chain Puller) was remarkably consistent across its 50 minutes, even as the Captain threw everything into the mix, from his trademark primal blues howl to synths and marimba. Indeed, the latter instrument, courtesy of Art Tripp III, shines on 'Love Lies', a genuine love-lorn lament from the typically circumspect Captain, and one which clearly influenced Tom Waits' Swordfishtrombones.
While much of Beefheart's music stands outside of time, 'Tropical Hot Dog Night' is a reminder that this was 1978: Saturday Night Fever was riding high in the public's imagination, and the song emerges as a mutant mambo – eminently danceable… after a fashion. Elsewhere, 'When I See A Mommy I Feel Like A Mummy' is an almost militaristic voodoo shakedown, while 'Owed T'Alex' is possibly the closest Beefheart and his new Magic Band get to Trout Mask Replica waters.
But who needs those when the Captain is foraging forwards? Reviewing the album in Feature magazine, none other than future Magic Band guitarist Gary Lucas declared that Shiny Beast represented "the most meaningful, adventurous and delightful" music of Beefheart's career, adding also that it was the "Party Album Of The Year".
Depends what kind of parties you were into. The 'Candle Mambo' was probably beyond the skill sets of handbag-dancers down the discotheque, while what Lucas identified as Beefheart's "customary complements of zig-zagging slide guitars, leapfrog bass and slightly sneaky off-kilter percussion" would have challenged even the most accomplished rug-cutters. But after four years of silence – and a period during which some fans thought the Captain seemed lost at sea – Shiny Beast (Bat Chain Puller) was worth celebrating.
Format:
UK English