'You're Gonna Get It!' How Tom Petty Blossomed As A Songwriter
Released in 1978, Tom Petty And The Heartbreakers' second album, 'You're Gonna Get It!', earned a fanbase and revealed Petty's emerging songwriting skills.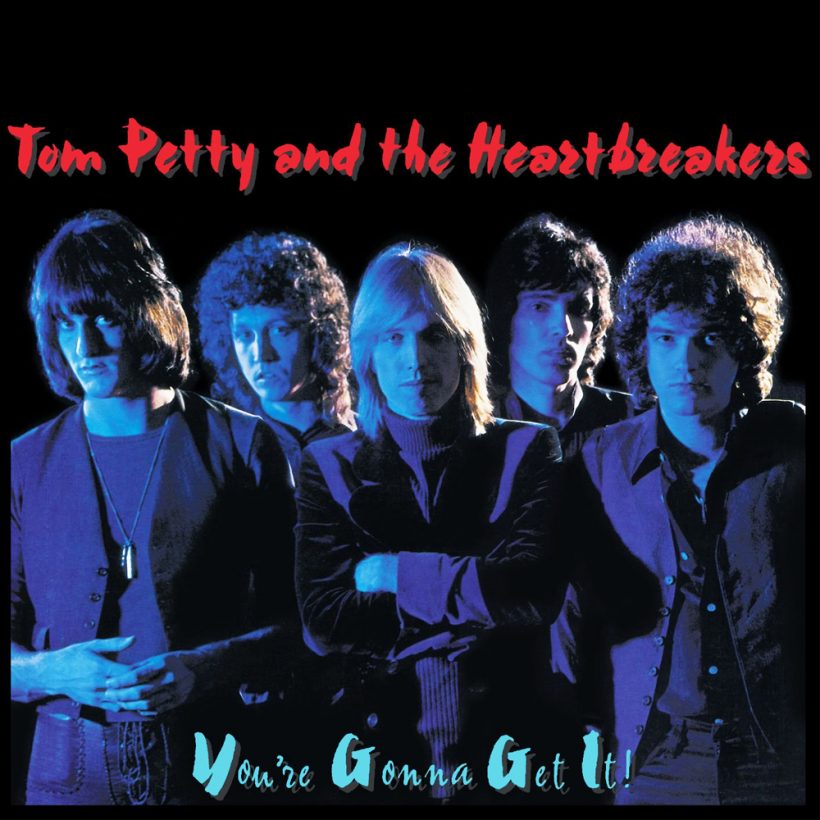 Born and raised in Gainesville, Florida, Tom Petty first caught the rock'n'roll bug when he met Elvis at the tender age of 10. His eureka moment, however, came three years later when he saw The Beatles on The Ed Sullivan Show and realized his true vocation had just hit him right between the eyes. This epiphany would set him on the path towards an unparallelled career – both with his celebrated band, The Heartbreakers, and as a solo artist – and the release of classic albums, among them Damn The Torpedoes, You're Gonna Get It! and Full Moon Fever.
Listen to You're Gonna Get It! right now.
The Fab Four's legendary first Sullivan slot, on February 9, 1964, launched a million short-lived US garage bands, but for Tom Petty, rock'n'roll was built to last. Though barely into his teens, he had the smarts and the dedication to follow his dream regardless of how long it took. Yet, as Petty soon discovered, building a stalwart following also required patience; while he formed Mudcrutch with future Heartbreakers Benmont Tench and Mike Campbell in the late 60s, the group spent years paying their dues in the Southern states before finally relocating to LA in 1974.
Mudcrutch recorded one single for the Shelter imprint before Petty, Tench, and Campbell formed a new outfit with two freshly recruited Florida exports, drummer Stan Lynch and bassist Ron Blair. Initially sticking with Shelter, the band's eponymous 1976 debut made waves in the UK and Australasia, but it was their sophomore release, the aptly titled You're Gonna Get It!, which brokered their commercial breakthrough in their US heartland.
Released on May 2, 1978, and essentially a refinement of The Heartbreakers' critically acclaimed debut, You're Gonna Get It! was a tight, accessible rock record, full of radio-friendly tunes and infectious choruses. Indeed, both of its spin-off singles – the chiming, Byrds-y "Listen To Her Heart" and the gritty, shape-throwing "I Need To Know" – scored significant airplay for the band, with the latter also stalling just outside the Top 40 of the Billboard Hot 100.
Tom Petty And The Heartbreakers - I Need To Know (Live)
In truth, though, Tom Petty was blossoming as a songsmith, and his knack for penning killer hooks ensured that You're Gonna Get It! brimmed over with potential hits. The Heartbreakers, too, displayed an impressive versatility: whether they were laying into steely anthems ("When The Time Comes"; the vengeance-fuelled titular song), communing with their Southern roots on Americana-tinged rockers ("Too Much Ain't Enough") or working up evocative, Springsteen-esque love songs ("Magnolia"), Petty's talented team were clearly on course to tap into the wider public consciousness.
Strangely, though Rolling Stone noted its "impressive stylistic cohesiveness," the album rather divided the critics on release. The band's ever-burgeoning fanbase, however, were united, and You're Gonna Get It! eventually peaked at an impressive No.23 on the US Billboard 200, going Gold in the process. Culminating in an acclaimed (and often bootlegged) show at Santa Monica's Civic Auditorium on New Year's Eve, the band's subsequent tour promoted The Heartbreakers onto the North American arena circuit for the first time and laid the groundwork for 1979's mainstream smash, Damn The Torpedoes.