'Pres And Teddy': Swing Standards Never Sounded So Exquisite
Recorded on January 13, 1956, at New York City's Fine Sound Studios, 'Pres and Teddy' is a joy.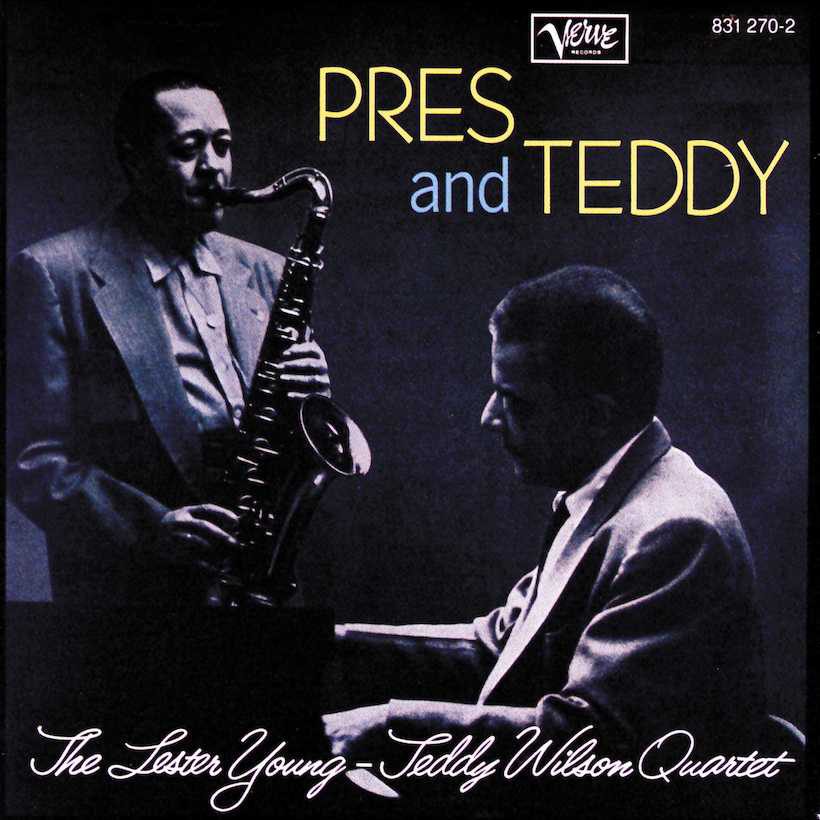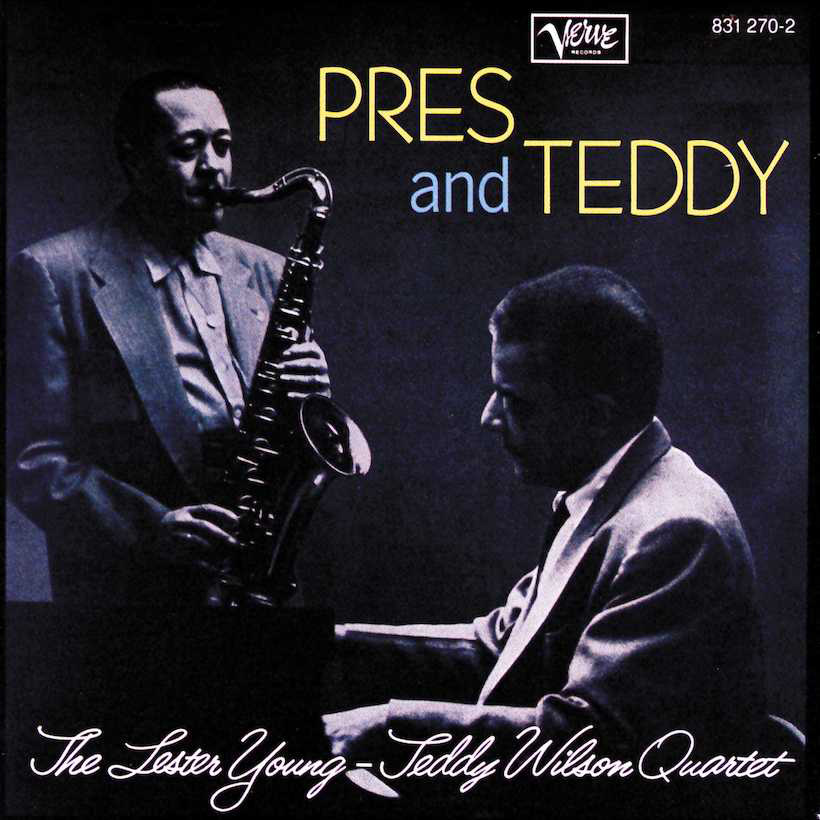 Recorded on January 13, 1956, at New York City's Fine Sound Studios, Pres and Teddy is a joy. With Lester Young on tenor saxophone, Teddy Wilson on piano, Gene Ramey on bass, and Jo Jones on drums, this Norman Granz produced album for the recently established Verve label is one of a handful of great saxophone records that swings like few others. As it said on the back cover of a 1952 Clef album, simply entitled, Pres, "Lester Young has had one of the strongest effects on other tenor saxophone players – both in technique and in sound, his sound being dry and sophisticated. But always, as you can hear, swinging."
Listen to Pres and Teddy right now.
Swing, that's what Lester Young is all about; even after the traumatic experience of being drafted into the army, his subsequent harsh treatment he received, and, by this time, failing health. Pres and Teddy has the bonus of Teddy Wilson's beautiful, subtle, swing piano playing. It reunites the two men who had recorded twenty years earlier with Billie Holiday.
Pres and Teddy is an album of wonderful swing standards, and has sometimes been overlooked because it was recorded at the twilight of Young's career. It is, however, one of the best albums that Granz ever produced. Aside from the emotional intensity of Young's playing, the pairing with Wilson was inspired. Wilson had only recently returned to playing more frequently, having taken more time to teach at the Juilliard School.
The standouts among the six tracks on the original album are "Prisoner of Love" and "All of Me," but they're all excellent renditions of swing standards. (There is only one original composition on the album: "Pres Returns.") Sadly, a little over three years later, the world lost Pres. He was just 49 years old.