'Born To Be Blue': Shades Of Genius In Grant Green's Overlooked Classic
After being shelved for over 30 years, Grant Green's 'Born To Be Blue' album finally received the attention it truly deserved.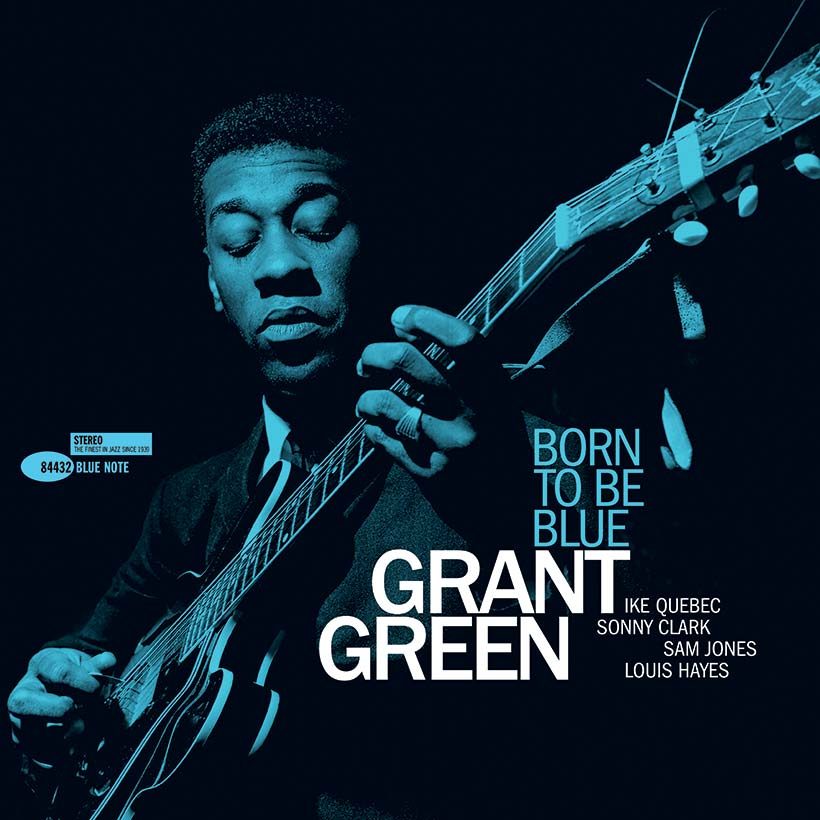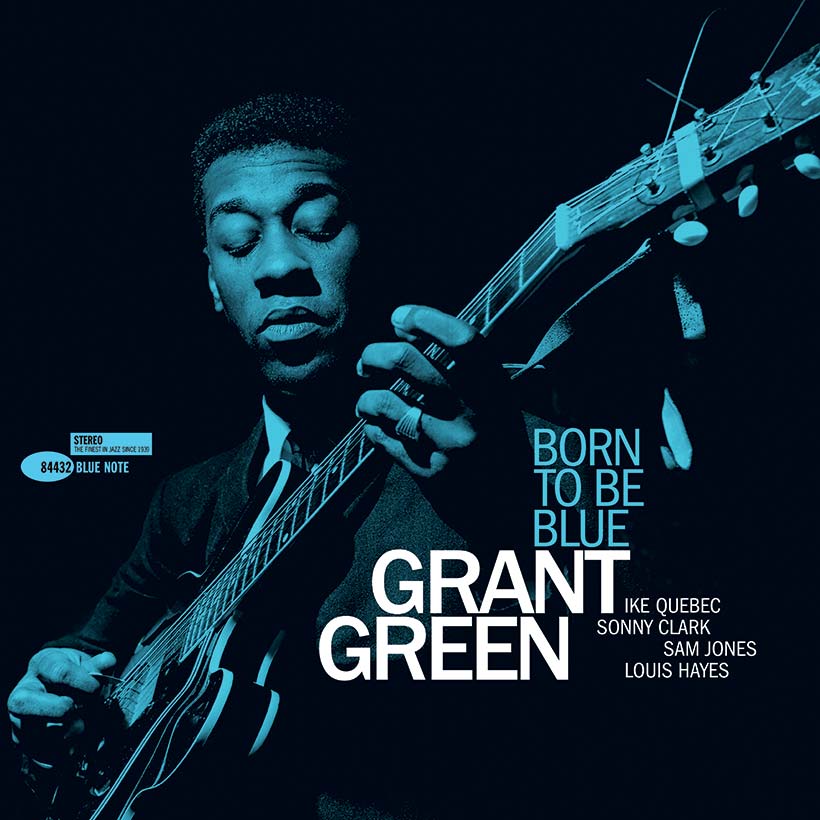 When it came to unreleased album sessions, Grant Green had more reason to be aggrieved than anyone else signed to Blue Note Records. The St Louis-born guitarist who joined Alfred Lion's famous jazz label at the end of 1960 had the distinction – and disappointment – of seeing at least 11 of his album sessions consigned to the company tape vault, among them Born To Be Blue. Even so, Green – unlike someone like tenor saxophonist Tina Brooks, who only saw a solitary album release on Blue Note during his lifetime, despite recording several sessions – shouldn't have felt too hard done by. Discounting the many aborted album projects, he was still one of the most-recorded musicians on the label, both as a leader and sideman.
What was eventually released as Born To Be Blue in 1985 was actually recorded 23 years earlier, in 1962. On the afternoon of Thursday, March 1 of that year, Green – who had already recorded nine album sessions for the New York indie label since joining its roster, 14 months earlier – went into Van Gelder Studio at Englewood Cliffs, New Jersey, accompanied by veteran 43-year-old tenor saxophonist Ike Quebec (then Blue Note's A&R man, who also had a solo deal with the label), pianist Sonny Clark, bassist Sam Jones, and drummer Louis Hayes (the latter two had been seconded from Cannonball Adderley's popular quintet of the time).
Listen to Born To Be Blue on Apple Music and Spotify.
They cut seven different tracks but only four made the 1985 release. The lead track was "Someday My Prince Will Come," a standard that originated from the 1937 Disney animated movie Snow White And The Seven Dwarfs. It was immensely popular with jazz musicians and had been famously covered by Dave Brubeck, Bill Evans, and Miles Davis before Green put his own inimitable spin on it. Instead of playing it as a ballad, which was the norm in jazz, Green approached the tune with a different mindset, delivering a super-charged, high-octane version on which he and Quebec played the main theme in unison over Jones and Hayes' light but propulsive swing rhythms. Green's solo highlights the leanness of his playing and minimalist aesthetic. He articulates clean, single-note lines, approaching the guitar as if it were a trumpet or saxophone rather than a chordal instrument.
Born To Be Blue's title track is a Mel Tormé tune: a succulent slow ballad that begins with languorous legato phrases from Quebec's breathy tenor horn, whose beguiling melodies are suffused with bluesy inflections. After Quebec's eloquent solo, Green briefly turns from sympathetic, unobtrusive accompanist into a soloist, before the saxophonist returns to close out the song.
Another standard, "If I Should Lose You" – a standout on saxophonist Hank Mobley's 1960 Blue Note album Soul Station – picks up the tempo though it maintains the subdued nocturnal mood of the title track. Green takes center stage first, faithfully enunciating the main melody before embarking upon a tasteful passage of improv in which he impresses with his lucid sound and clean articulation. Quebec follows with some soulful note-bending, before Sonny Clark, always sympathetic as an accompanist, shows his dexterity as a soloist at the piano.
Co-written by Al Jolson, "Back In Your Own Back Yard" – previously recorded by Fletcher Henderson and Billie Holiday – increases the tempo a few notches. It's a sprightly swinger that features Quebec first; then Green takes up the baton, delivering a fleet-fingered solo that's defined by a clear, flowing melodic line. When Quebec returns, the song's energy increases with the saxophonist ramping up the expressive intensity of the music. Sonny Clark, however, cools the music down with his solo spot before Green returns for a second solo salvo. At the end, Green and Quebec trade phrases in a contrapuntal dialogue to the fade.
The slow ballad "My One And Only Love" was made famous by Frank Sinatra in 1953 and has attracted covers by saxophonists Charlie Ventura and Ben Webster. Grant Green shows a nuanced sensitivity in his rendition and the delicacy of his playing is complemented by the exquisite soulfulness of Ike Quebec, who caresses the song's sinuous melody.
Born To Be Blue's closing track "Count Every Star," a Top 5 US pop hit for Ray Anthony And His Orchestra in 1950, originated from an earlier Blue Note session, on Monday, December 11, 1961, recorded with the same lineup. Interestingly, Ike Quebec recorded a version of the song two weeks later, releasing it on his Blue And Sentimental album; coincidentally, it featured Green, Clark, Jones, and Hayes. That version, with its subdued, late-night ambience, was very similar to Green's, but the guitarist's take spent 23 years in the can, alongside the rest of Born To Be Blue.
Given another lease of life over three decades after it finally saw the light of day, the Tone Poet Audiophile Vinyl Reissue Series edition of Born To Be Blue has been mastered from the original two-track tapes by engineer Kevin Gray, under the supervision of producer Joe Harley, the Tone Poet himself. It offers a vivid reminder of the guitarist's abilities as a musician whose "less is more" aesthetic gave him a unique approach to his instrument.
Listen to Born To Be Blue on Apple Music and Spotify.