A Guide To Blue Note: 10 Essential Albums You Must Hear
Highlighting entry points to an overwhelming amount of music, this guide to Blue Note will help you tell your Art from your Thelonious.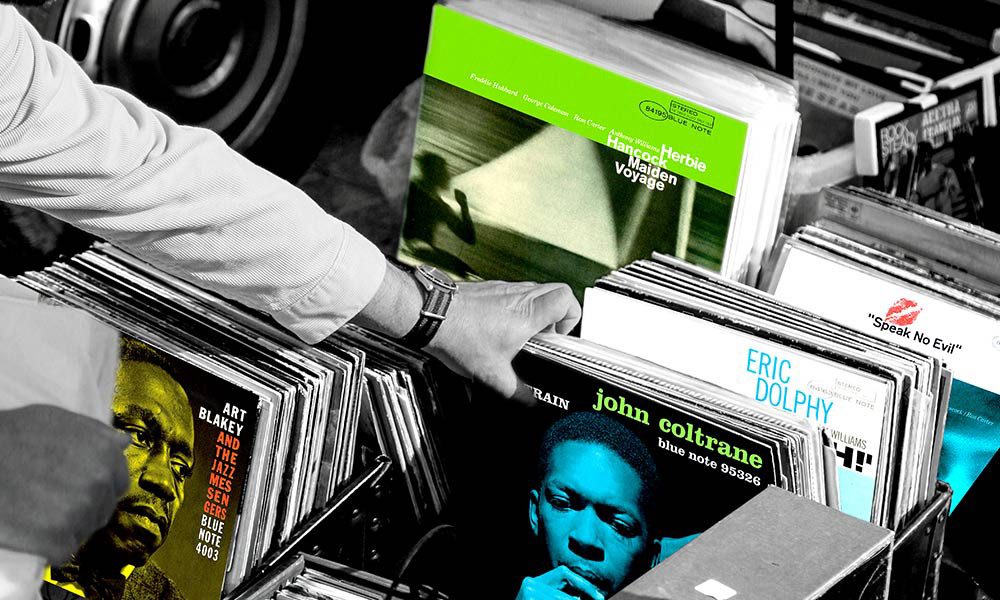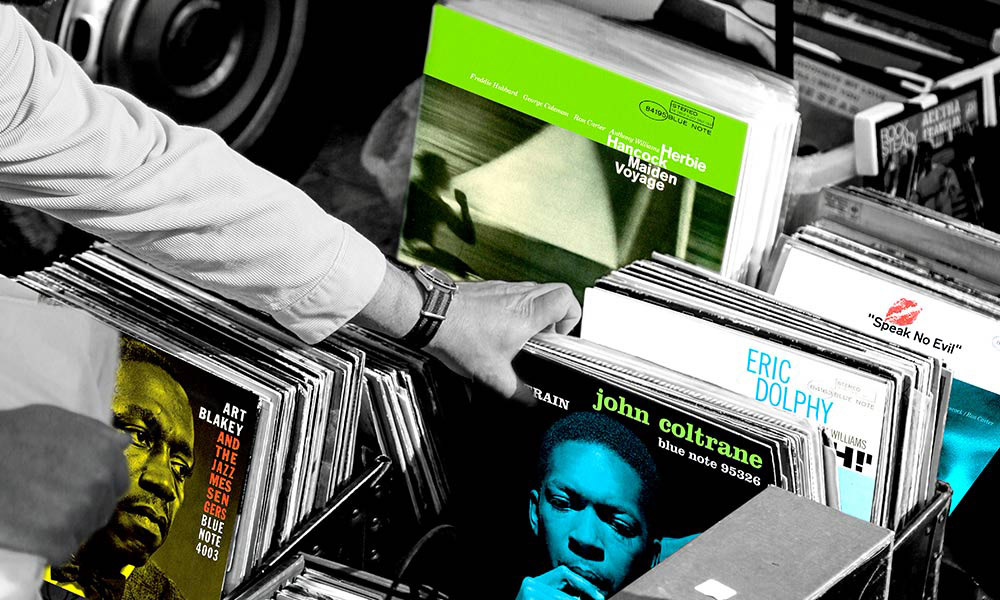 Blue Note Records has released over 1,000 albums during its 80-year lifetime. That is an astonishing feat. What's even more astonishing is that you won't find a disappointment among them. Indeed, Blue Note has done something unique for a record label: consistently match quantity with quality. Though the company produced myriad albums, none of them, especially those recorded under Alfred Lion's watch between 1939 and 1966, could be considered disposable. But given such a large, extensive – and, yes, at times intimidating – catalogue, the idea of collecting Blue Note albums from scratch will seem daunting to novices seeking to expand their knowledge of a record label that has been at the forefront of jazz for nine decades. Many newcomers need a guide to Blue Note, helping to highlight the entry points to such an overwhelming amount of music.
How to start collecting Blue Note?
For newbie collectors, the big and most pressing question is: where and how do you start collecting Blue Note? You may have heard seasoned fans talk of classic albums; or – not unusual, given Blue Note's distinctive artwork – you may just like the look of one of the covers. Whichever way you approach it, knowing how to start a Blue Note collection isn't easy, though it's certainly pleasurable. And it's entirely possible that the collecting "bug" will lead to an obsession. (They say that after death, divorce and moving house, collecting records can be one of the most stressful experiences humans can subject themselves to. As an inveterate Blue Note disciple, this writer can attest to the inherent dangers of lusting after rare copies of the label's 1500 LP series – it can empty your bank account.)
You don't need to remortgage your house to start building a Blue Note collection (unless, that is, you want to get hold of original LPs from the 50s and 60s). There are plenty of compilations and playlists that distil some of the highlights from the label's catalogue. But that will just give you a surface experience. If you want to dig deeper, it's imperative to turn to individual albums. That's when difficulties can arise and a guide to Blue Note comes in very handy.
Here at uDiscover Music, we can recommend the following ten titles as a reliable primer for amassing a Blue Note collection. The following guide to Blue Note will help you form a solid foundation upon which you can build… and build… and build.
Listen to the best of Blue note on Apple Music and Spotify, and scroll down for the ten Blue Note albums you need to hear.
A Beginners Guide To Blue Note: 10 Essential Albums You Must Hear
Art Blakey & The Jazz Messengers: Moanin' (1959)
Renowned for his powerful, energetic style, Pittsburgh drummer Art Blakey had been leading The Jazz Messengers for five years when they released Moanin', arguably the group's definitive recording. Due to the many young, up-and-coming musicians that passed through the group's ranks during its long history (1954-1990), the band was dubbed the "Hard Bop Academy", and on Moanin' Blakey's new recruits included Philadelphia pianist Bobby Timmons, who wrote the album's gospel-flavoured title tune, often cited as a quintessential example of the Blue Note sound. Also fresh in from Philly was tenor saxophonist Benny Golson, who composed three of the album's other highlights – 'Along Came Betty', 'The Drum Thunder Suite' (a vehicle for Blakey's polyrhythmic percussion prowess) and 'Blues March' – while teenage trumpet sensation Lee Morgan shone throughout with his precocious virtuosity. Though regarded as an archetypal hard bop session, the album's title song, with its sanctified call-and-response cadences, anticipated the more immediate soul jazz style of the early 60s. Francis Wolff's stark cover portrait of Blakey caps what is one of the greatest albums in Blue Note's repertoire – one that no guide to Blue Note can be without.
Moanin' (Remastered 1998/Rudy Van Gelder Edition)
Herbie Hancock: Maiden Voyage (1965)
Chicago-born Herbie Hancock was just 25 and a key member of the Miles Davis Quintet when he produced this sea-inspired masterpiece for Blue Note in 1965. Maiden Voyage was his fifth and arguably best album for the label, and three of its five songs – the gently pulsing and elegant modal-style title track, plus the tumultuous 'Eye Of The Hurricane' and graceful 'Dolphin Dance' – are now considered standards in the jazz repertoire. For the session, the pianist surrounded himself with musicians who were either currently with, or who had been in, Miles Davis' band (bassist Ron Carter and drummer Tony Williams, plus tenor saxophonist George Coleman). Trumpeter Freddie Hubbard completed the line-up and dazzles with his solos. What impresses most, however, is the strength of the compositions, the inventiveness of the arrangements and the intuitive ensemble playing that brings them vividly to life. On Maiden Voyage, Hancock served up an album that was able to push and probe the boundaries of jazz while remaining eminently accessible. That's no mean feat.
Maiden Voyage (Remastered)
Lee Morgan: The Sidewinder (1964)
In the age of the long-haired rock groups, a jazz hit single was a rarity. In early 1965, however, Lee Morgan's 'The Sidewinder', a catchy soul jazz tune riding a jaunty, danceable groove, broke into the US Hot 100, peaking at No.81. The parent album, released the previous year, when Morgan was 25, did even better, reaching No.25 on the US albums chart and becoming the biggest-selling LP in Blue Note's history. Though dominated by its highly infectious title song, The Sidewinder is not a one-track wonder. Morgan, together with tenor saxophonist Joe Henderson, pianist Barry Harris, bassist Bob Cranshaw and drummer Billy Higgins, serves up some serious hard bop blowing. Notable for its absence of ballads, The Sidewinder offers a selection of Morgan-penned uptempo numbers, including the super-lively 'Hocus Pocus' and slightly mellower 'Totem Pole', which are characterised by strong solos and taut group interplay.
The Sidewinder (Remastered)
John Coltrane: Blue Train (1958)
Recorded as a one-off while he was still contracted to the Prestige label, Blue Train was John Coltrane's only solo offering for Alfred Lion and Francis Wolff's imprint. Recorded in late 1957, after the saxophonist had gone "cold turkey" to quit the heroin addiction that got him fired from Miles Davis' band earlier in the year, Blue Train marked his rebirth as a drug-free musician. Perhaps because of this, it was Trane's first truly exceptional long-player and showed him living up to the promise he had shown before drugs threatened to derail his career. Coltrane leads a sextet with a three-horn frontline that includes trumpeter Lee Morgan and trombonist Curtis Fuller, the latter bringing a rich sonority to the album. The opening title tune, with its memorable clarion call horn theme, is one of Coltrane's classic compositions and offers a vivid example of his ornate "sheets of sound" soloing style in a hard bop setting. The only cover among the album's five tunes is the Johnny Mercer-Jerome Kern-written 'I'm Old Fashioned', a plaintive ballad on which Coltrane favours deep emotional expression over flashy displays of technique. Not only an essential entry in any guide to Blue Note, but one of the first ports of call for anyone interested in John Coltrane, Blue Train is a must-hear album.
Blue Train (Remastered 2003/Rudy Van Gelder Edition)
Hank Mobley: Soul Station (1960)
A virtuoso saxophonist who has often been criminally underrated – perhaps because he wasn't a pathfinder in the mould of revolutionary figures such as Coltrane or Ornette Coleman – Hank Mobley was, nevertheless, a pivotal and prolific figure in the evolution of hard bop, recording a whopping 26 albums for Blue Note between 1955 and 1970. Though his output was consistently good and rarely dipped in quality, one album stands head and shoulders above the rest to earn its place in this guide to Blue Note: Soul Station. Recorded in February 1960, it finds Mobley leading a stellar quartet comprised of Miles Davis band members – pianist Wynton Kelly and bassist Paul Chambers – plus über-drummer Art Blakey. The sprightly but mellow opener, Irving Berlin's 'Remember', is the chief standout, highlighting Mobley's gorgeous, well-rounded tone. It's one of two fine covers on the album, but the tenor saxophonist also impresses on three striking originals, including a funky, finger-clicking soul jazz groove called 'Dig Dis' and the bluesy, slow-paced title song.
Dig Dis (Remastered 1999/Rudy Van Gelder Edition)
Wayne Shorter: Speak No Evil (1966)
As his latest album, the epic triple-set Emanon, clearly shows, the comic-book-obsessed saxophonist dubbed "The Newark Flash" is still going strong at 85. Back in December 1964, when Speak No Evil was recorded, Shorter, then 32 and whose day job was with the Miles Davis Quintet, was in the middle of a tremendously fertile spell that would spawn six albums for Blue Note in an intense 18-month period. Though they were all of a high quality, Speak No Evil – on which Shorter is joined by fellow Miles band members Herbie Hancock and Ron Carter, plus trumpeter Freddie Hubbard and Coltrane drummer Elvin Jones – was exceptional. Ever since his apprenticeship in Art Blakey's Jazz Messengers, Shorter had shown both skill and ingenuity as a composer, and Speak No Evil demonstrates why Miles Davis recorded so many of the saxophonist's tunes. His horn themes, often snaking and sinuous, as on the title track and the propulsive opener, 'Witch Hunt', are unorthodox but also supremely elegant. Every track is a winner, but the ballad 'Infant Eyes', now regarded as a jazz standard, is especially noteworthy.
Infant Eyes (Remastered1998/Rudy Van Gelder Edition)
Horace Silver: Song For My Father (1965)
A Blue Note stalwart for many years – he joined the label in 1952 and stayed until 1979 – Horace Silver was a pianist who helped to establish not only the hard bop aesthetic but also the genre's classic small-group format with its twin horn line-up. Silver and his quintet recorded many fine LPs for Blue Note, but Song For My Father, released in early 1965, is one of his finest for the label, even though it features two different incarnations of the pianist's band. The "classic" line-up – featuring saxophonist Junior Cook and trumpeter Blue Mitchell – appears on just one cut, while their replacements (Joe Henderson and Carmel Jones, respectively) are present on four others (the closing track, 'Lonely Woman', is a trio recording between Silver, bassist Gene Taylor and drummer Roy Brooks). Henderson, in fact, brings an earthy robustness to the proceedings with his solo on the album's classic title track (whose intro was "borrowed" by rock group Steely Dan for their 1974 song 'Rikki Don't Lose That Number').
Miles Davis: Take Off: The Complete Blue Note Albums (2014)
Miles Davis didn't become a household name until he joined Columbia in 1955, where he stayed for the next 20 years. Before that he label-hopped between Prestige and Blue Note, recording three 10" albums for the latter: Young Man With A Horn (1952, later re-titled Volume 1), Miles Davis Volume 2 (1953) and Miles Davis Volume 3 (1954). Each of them merits inclusion in any guide to Blue Note; happily, they appear in their entirety on the 2CD retrospective Take Off: The Complete Blue Note Albums. Though Miles, then in his late 20s, had a serious drug problem and was at a testing juncture of his life, his playing is often transcendent, especially on desolate ballads such as 'It Never Entered My Mind' and 'I Waited For You'. There are also some strong uptempo tunes that show off some cohesive ensemble playing ('Tempus Fugit' is particularly noteworthy). Miles is assisted by a heavyweight supporting cast including Art Blakey, Jimmy Heath, Kenny Clarke, JJ Johnson, Horace Silver and a very young Jackie McLean.
Thelonious Monk: 'Round Midnight: The Complete Blue Note Singles 1947-1952 (2014)
Blue Note was the first record label to take a chance on the outré North Carolina-born pianist/composer, signing him in 1947, but for the most part his music – with its quirkiness, angular melodies and jolting dissonances – was considered too extreme and largely fell on deaf ears. Though he rose to fame in the vanguard of the bebop revolution – and was, inaccurately, dubbed "The High Priest Of Bop" – stylistically, Thelonious Monk ploughed a lone furrow. Blue Note didn't issue an LP of Monk's music until 1952, initially releasing his performances as a series of 78rpm singles which were later collected on two LPs, Genius Of Modern Music: Volume 1 and Volume 2. His Blue Note repertoire contained some of his greatest songs, which he would re-record throughout his career, among them 'Straight, No Chaser', 'Well You Needn't', ''Round Midnight' and 'Ruby, My Dear'. Monk's presence on Blue Note put Alfred Lion and Francis Wolff's label at the forefront of the modern jazz scene. Over 70 years on, this music still sounds revolutionary.
Eric Dolphy: Out To Lunch! (1964)
Out To Lunch! boasts one of Blue Note's most iconic Reid Miles-designed covers, perfectly mirroring the exploratory nature of Dolphy's groundbreaking music. A rising star of jazz's avant-garde scene who could play alto sax, flute and clarinet, LA-born Dolphy recorded this, his only session as a leader for Blue Note, in February 1964, but died before it was released. The album highlights not only Dolphy's ability as an instrumentalist but his talent as a composer. He's accompanied by an exciting young band that includes trumpeter Freddie Hubbard, vibraphonist Bobby Hutcherson – whose shimmering chords give the music a dreamy feel – and drummer Tony Williams, then just 18. 'Hat And Beard', propelled by Richard Davis' walking bassline, is a quirky tribute to Thelonious Monk that sets the tone for an album that moves beyond the constraints of bebop and into the realm of unfettered free jazz, yet remains tightly focused. Though he recorded for several other labels, this solitary Blue Note offering remains the go-to album in Dolphy's canon and is one of the undoubted jewels in the label's crown. Every guide to Blue Note should include it.
Out To Lunch (Remastered 1998/Rudy Van Gelder Edition)
This guide to Blue Note not enough? Here are ten more albums to consider:
Dexter Gordon: Go! (1962)
Grant Green: Idle Moments (1964)
Sonny Rollins: A Night At The Village Vanguard (1957)
Jimmy Smith: The Sermon! (1959)
Joe Henderson: Mode For Joe (1966)
Andrew Hill: Point Of Departure (1964)
Freddie Hubbard: Ready For Freddie (1962)
Cannonball Adderley: Somethin' Else (1958)
Larry Young: Unity (1966)
Sonny Clark: Cool Struttin' (1958)
Looking for more? Discover the buried treasures inside Blue Note's vault.
Format:
UK English