'Somethin' Else': Cannonball Adderley And Miles Davis' Musical Discourse
Recorded on March 9, 1958, 'Somethin' Else' features interplay between Cannonball Adderley and Miles Davis. Everyone with a love of jazz should own it.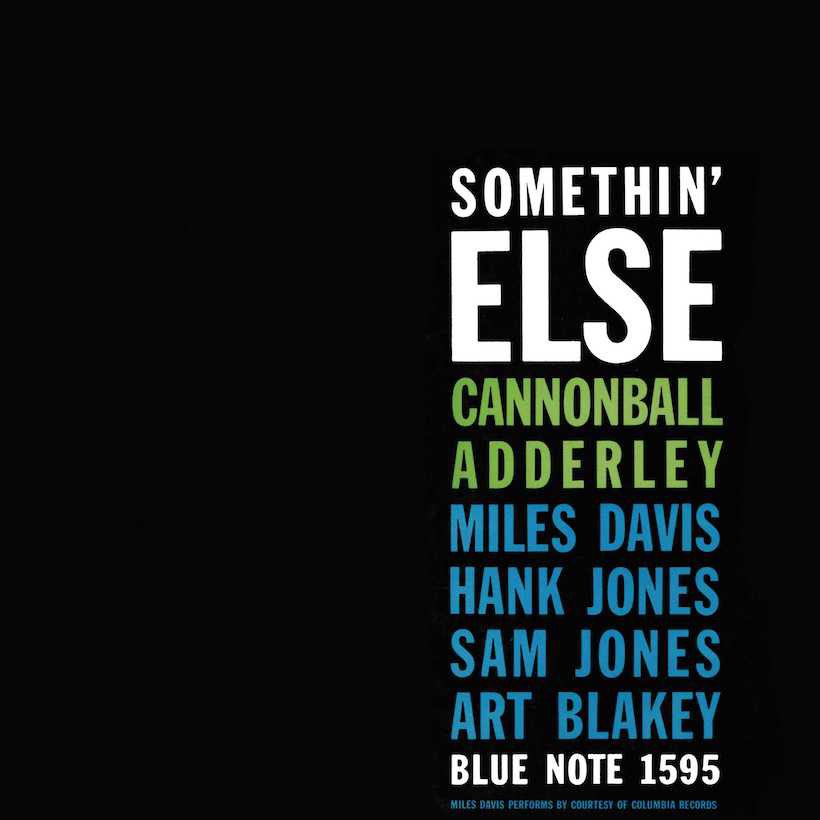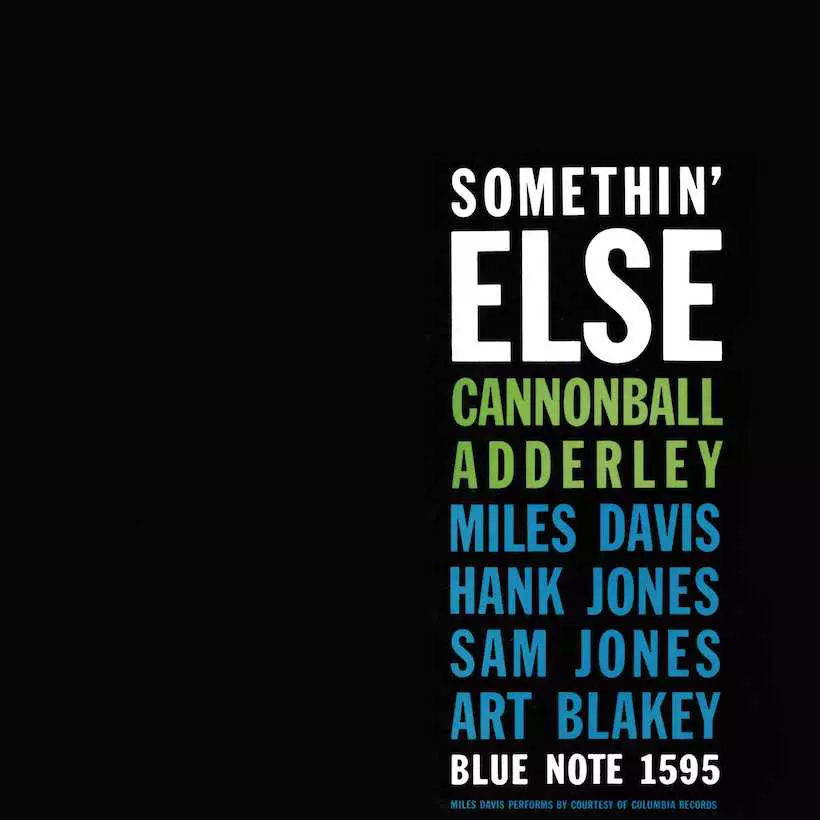 Almost four years to the day since his last session for Blue Note Records, Miles Davis was back in the studio to cut Somethin' Else for the label, but not as a leader; the band was led by twenty-nine-year-old Julian "Cannonball" Adderley – and what a band it is.
Listen to Somethin' Else right now.
Adderley was a member of Davis's Sextet at the time of this recording, and the following year the saxophonist appeared on the seminal Kind of Blue. The feel of this album is something akin to a dry-run for what followed, and everyone with a love of jazz should own it.
The principal difference between Kind of Blue and Somethin' Else has three tracks that are re-workings of standards – apparently chosen by Davis – which enhances the feeling of extreme comfort that each and every track exudes. Of the two original numbers, Miles composed the title track while "One For Daddy-O" was a joint creation by pianist Hank Jones and Adderley's cornet-playing brother, Nat.
As Billboard magazine said in October 1958 in its review of the LP, "Here's one of the outstanding jazz sets released in the past few months and perhaps one of the best of the year. It features some truly fine, sensitive trumpet work by Miles Davis, and at times, some of the best work yet waxed by Cannonball Adderley. Both 'Autumn Leaves' and 'Love for Sale' are handed superb treatments by Davis, and Adderley shines with his solo on 'Dancing in the Dark.' An album that will be important to all jazz fans."
Throughout the album, Adderley and Davis seem to be engaged in their own private conversation, one that we are privileged to be allowed to hear. The stand-out track for most listeners is "Autumn Leaves" and what's so gratifying about this number and "Love For Sale," is that neither song sounds like a simple rehash or reworking. It has been said that there is not "a rote moment" on the album and both tracks prove the point. If you want to know what makes Adderley such a master, just listen to "Dancing In The Dark"; all it needs are strings and you'd swear it was Charlie Parker.
Recorded at Rudy Van Gelder's Hackensack, New Jersey studio on March 9, 1958, it features Hank Jones on piano, Sam Jones on bass, and Art Blakey on drums. With its iconic Reid Miles designed cover, with a photo by Frank Wolff, this is quintessential Blue Note.
As Leonard Feather's original liner notes stated, "For those not familiar with the latest in terminology, that the title number of the Miles Davis original, which also provided the name for this album, is a phrase of praise. And if I may add my personal evaluation, I should like to emphasize that Cannonball and Miles and the whole rhythm section and, indeed, the entire album certainly can be described emphatically as 'somethin' else.'"
Cannonball Adderley's Somethin' Else is available to buy here.