'Introducing Kenny Burrell': Bringing The Blue Note Guitarist To The World
With his debut album for Blue Note, 'Introducing,' Kenny Burrell announced himself as an exciting new fretboard master in the world of jazz guitar.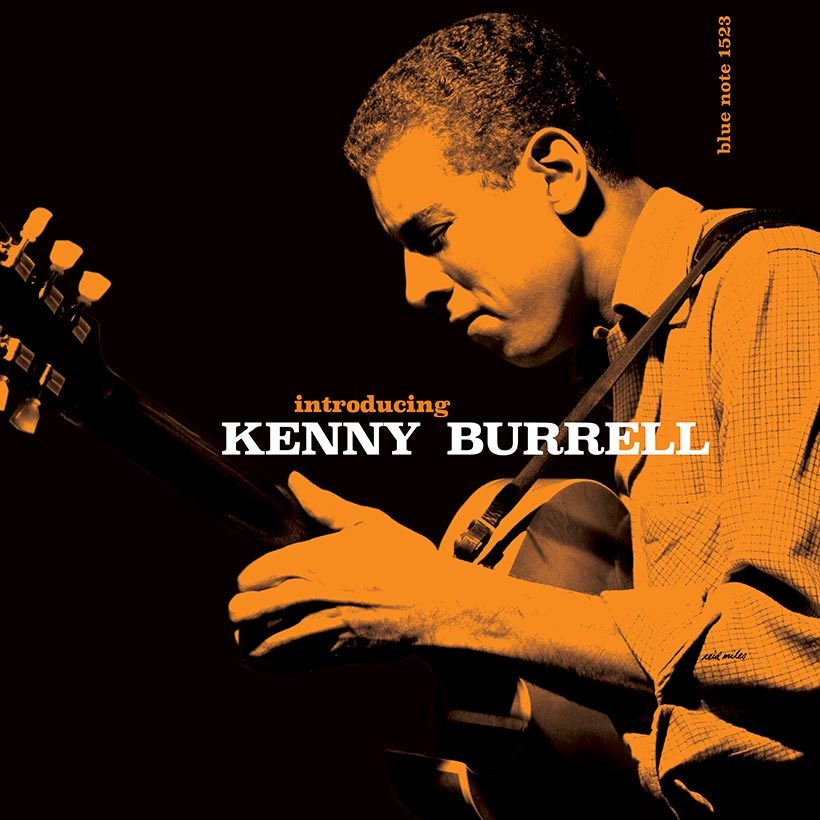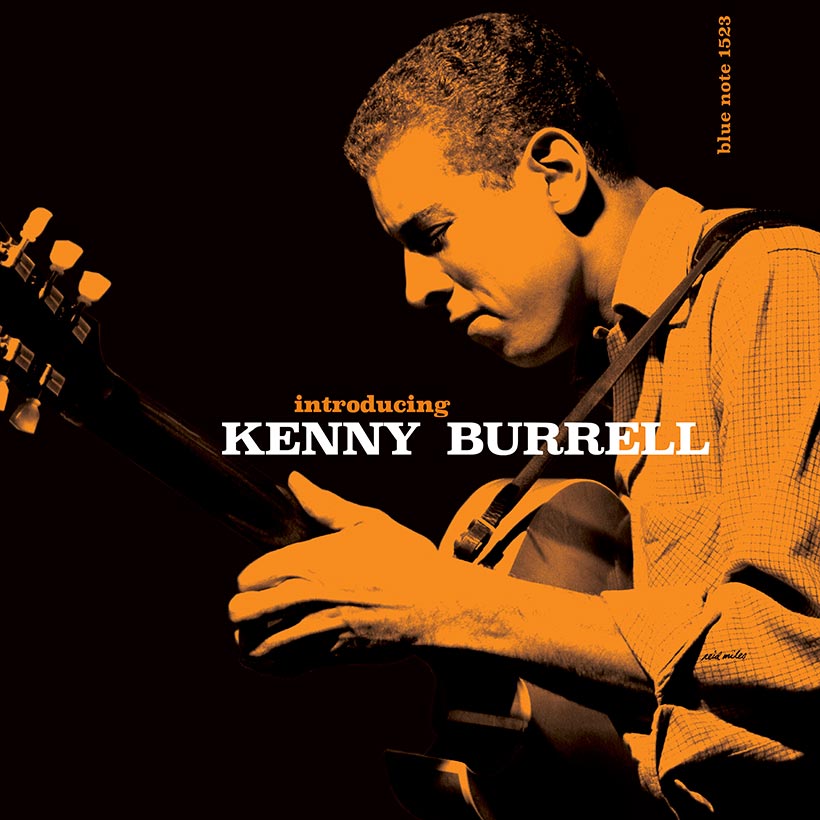 Recorded in May 1956, Introducing Kenny Burrell was the guitarist's debut album for Alfred Lion's iconic Blue Note record label. Curiously, though, it wasn't his first session as a leader for the New York-based company. A few months earlier, on February 10, 1956, Burrell had recorded his first Blue Note session, following it up with another one a month later, on March 12. But for reasons only known to producer Alfred Lion, those recordings were initially canned, before eventually appearing on later Blue Note albums.
But it was across two sessions, held on May 29 and 30 in 1956, that the Detroit-born Burrell, then just 24, entered Rudy Van Gelder's Hackensack recording studio to make the album that would put him on the radar of the jazz community at large. Accompanying him were fellow Detroiter, pianist Tommy Flanagan (who would later gain fame by playing on John Coltrane's Giant Steps album), 20-year-old bassist Paul Chambers – another Motor City resident and then a member of Miles Davis' groundbreaking band – and Kenny Clarke, regarded as one of bebop's most innovative drummers. The quartet was augmented by the dynamic presence of the then 35-year-old Cuban percussion maestro Candido Camero, whose pattering congas imbue Introducing with a distinctive Latin flavor.
Listen to Introducing Kenny Burrell now.
Largely self-taught, except for an 18-month spell studying classical guitar, Kenneth Earl Burrell was influenced by jazz guitar greats Charlie Christian and Django Reinhardt. He was inspired to pick up his first guitar at the age of 12 and, by 17, was playing professionally. Two years later, he found himself performing and recording in Dizzy Gillespie's band alongside a young John Coltrane. In 1955, Burrell moved to New York following a successful spell deputizing for an ill Herb Ellis in pianist Oscar Peterson's trio, before joining Blue Note the following year.
Sterling guitar and piano solos
Introducing begins with a fine uptempo rendering of the Harold Arlen and Johnny Mercer standard "This Time The Dream's On Me," a song that bebop maestro Charlie Parker introduced to jazz fans by including it in his early 50s live performances. Despite the high tempo, Burrell's guitar, with its mellow, buttery tone and clear articulation, is relaxed and unflustered while Candido's congas add to the track's rhythmic drive. Burrell and Flanagan impress with their solos.
"Fugue 'N Blues" is an original Burrell tune that's a playful fusion of down home-blues and JS Bach-style counterpoint in which Chambers' bass briefly takes the lead before the other musicians join in, adding contrapuntal layers of repeated, echoing melodic motifs. Chambers' walking bass, together with Clarke's drums, provide a subtly swinging backdrop.
Burrell also penned the breezy "Takeela," purportedly inspired by a young lady (according to Leonard Feather's sleeve notes), which is propelled by the returning Candido's bongos and features sterling guitar and piano solos.
Takeela (Remastered 2000)
Laidback grooves, mastery of the fretboard
"Weaver Of Dreams" is Burrell's mellow take on the Victor Young-Jack Elliott song made famous by singer/pianist Nat "King" Cole. It showcases the guitarist's penchant for lush but understated chords (interestingly, Burrell, an occasional singer, recorded a vocal version of the tune as the title track of a 1961 album for Columbia).
Another well-known Victor Young tune, "Delilah" – which first appeared in the Hollywood Biblical epic Samson And Delilah – opens with a crescendoing flourish from Candido's congas, before Burrell's quartet initiates a laidback groove over which the guitarist demonstrates his mastery of the fretboard.
Burrell, Flanagan, and Chambers all take a breather on "Rhythmorama," an intense six-and-a-half-minute percussion dialogue between Candido's congas and Kenny Clarke's drum set.
Where it all began
North Carolina jazz guitarist Clifton "Skeeter" Best inspired Introducing's closing cut, the Burrell-penned "Blues For Skeeter." It's a nocturnal mood piece that ambles along at a leisurely pace and includes a bowed bass solo from Paul Chambers.
Kenny Burrell's career has seen him play with some of the world's greatest musicians, ranging from singers such as Billie Holiday, Dinah Washington, Tony Bennett, and Aretha Franklin, to instrumentalists in the shape of Duke Ellington, Sonny Rollins, Jimmy Smith, and Stanley Turrentine. But Introducing was where it all began for this NEA Jazz Master. The album put the young Detroit guitarist on the map, setting him on a path to greatness.