'Emanon' An Unprecedented Audio And Visual Experience From Wayne Shorter
Accompanied by a graphic novel, 'Emanon' is a profoundly evocative allegory for our times, illuminating the genius of saxophonist Wayne Shorter.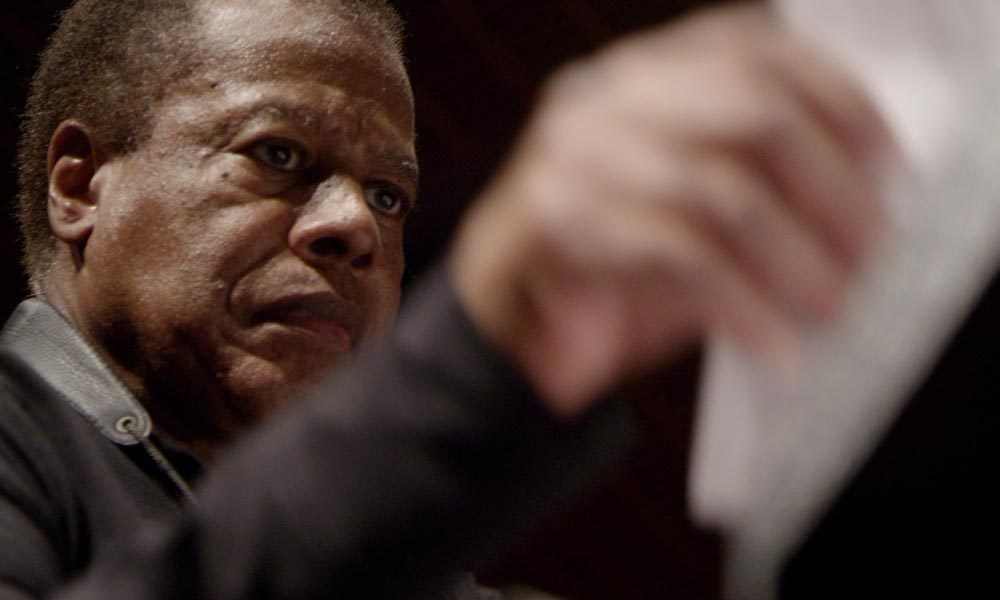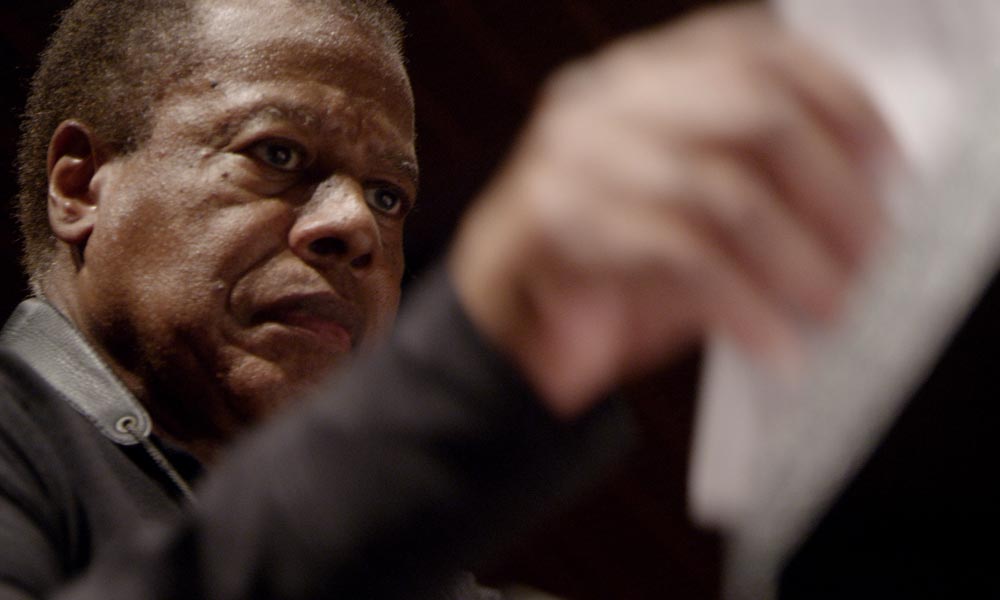 "It's pretty revolutionary. I don't know anyone else who's done it," said producer and Blue Note boss, Don Was, about Wayne Shorter's triple-album, Emanon, which was released on September 14, 2018.
What was unique about the project was not just the music – which combines studio recordings of Shorter's quartet, accompanied by Orpheus Chamber Orchestra, with a live concert recorded in London – but the concept behind it and its presentation. In its CD and deluxe LP forms, Emanon came with a 48-page graphic novel scripted by Shorter – an avowed comic-book fan and sci-fi devotee – with Monica Sly.
"I look back only in terms of looking into the unknown"
Its story focuses on the adventures of Emanon, a superhero who fights fear, oppression, and censorship, and frees humans from the shackles that tether their imaginations. He awakens their collective consciousness to the realization of human potential in a multi-verse of possibilities. His moniker – "no name" spelled backward – might be perceived as an example of Wayne Shorter's love of wordplay, but it actually relates back to a 1947 bebop tune with the same title by Dizzy Gillespie, which ignited Shorter's imagination when he was a teenager.
Emanon's illustrations are bold, vibrant, and strikingly vivid, and were drawn by award-winning graphic artist Randy DuBurke, famed for his work for Marvel and DC Comics. He based his drawings on the music he heard rather than any conversations he had with Wayne Shorter, and, listening to the multi-hued album, it's not hard to see how the music on Emanon stimulated DuBurke's creativity.
Jazz Conversations: Wayne Shorter & Joe Lovano, Pt. 1
Emanon is profoundly evocative in a cinematic way, especially on Disc One, which features the 34-strong Orpheus Chamber Orchestra, whose kaleidoscopic arrangements augment the composer's quartet: pianist Danilo Perez, bassist John Patitucci, and drummer Brian Blade.
The opener, "Pegasus" – a piece already familiar to Shorter fans due to its presence on his last album, 2012's Without A Net – begins with a thunderous chord from Perez's piano before we hear a mellifluous burst of melody from Shorter's soprano saxophone, weaving a gentle web of spidery notes. The orchestra doesn't enter until two and a half minutes into the piece, but immediately it brings a sense of grandeur to the proceedings with the epic way it develops the composer's thematic ideas.
"The Three Marias," which is also arranged for chamber orchestra on Disc One, is considerably older than "Pegasus," originating from the saxophonist's 1985 album, Atlantis, recorded when Shorter was still working as the co-leader of the noted fusion band Weather Report. In 2012 he told this writer that his rationale for reworking pre-existing pieces was because he deemed his compositions to be works in progress. "I always say, in a real sense any piece of music is not finished," he said. "It's just stopped until somebody says, 'This is the end.' But to me, there's no such thing as a beginning or an ending. The music is eternal. Everything is open to move forward and so there's evolution and revolution."
Jazz Conversations: Wayne Shorter & Joe Lovano, Pt. 2
Also on Disc One, the mysterious "Prometheus Unbound" and pensive but thrilling "Lotus" are epic multi-layered compositions. They offer a mixture of intricacy and directness and reveal how the richness of Shorter's musical imagination is heightened within an orchestral context.
"He's still the most innovative guy in town"
Discs Two and Three of the CD version of Emanon present a memorable concert Shorter gave at the Barbican Centre in London. Featured are quartet-only versions of "The Three Marias," "Lotus," and "Prometheus Unbound," all of which offer another musical viewpoint on those particular compositions and reaffirm Shorter's belief that his works are far from finite but, in fact, co-exist as if in parallel universes, constantly evolving with each performance and recording. They also demonstrate the almost telepathic level of communication that exists on stage between the members of the quartet, who are seemingly tuned in to Shorter's wavelength and able to react instantly to his every musical thought and action.
The concert portion of Emanon also includes a version of "Orbits," which Shorter originally recorded with the Miles Davis Quintet in 1966 (on Miles Smiles). He revived it on 2012's Without A Net, saying at the time, "This is a continuation of it, not the rebirth, because it's not finished. There's more to say with it." Judging from its appearance on Emanon, and the fact that it remains a staple of Shorter's live sets, it's a composition that the saxophonist is far from finished with.
Jazz Conversations: Wayne Shorter & Joe Lovano, Pt. 3
Though, like Miles Davis, Shorter has always preferred looking forward than back, he sees value in the past, as he also once told this writer: "I look back only in terms of looking into the unknown. When I get a chance to talk to young people I say: don't discard everything from the past when you're facing the uncertainty of the unknown. Take the best from the past with you as you go ahead forward and use it as a flashlight to shine into the darkness."
Emanon not only illuminates the genius of Wayne Shorter, but its story, with its theme of finding liberation, is an allegory for our times. When the album's co-producer, Don Was, said of the saxophonist, "He's still the most innovative guy in town," he wasn't joking or exaggerating. Emanon proves conclusively that this amiable Einstein of jazz is light years ahead of most musicians.