Remastering A Legacy: Lurssen Mastering Talks George Harrison Reissues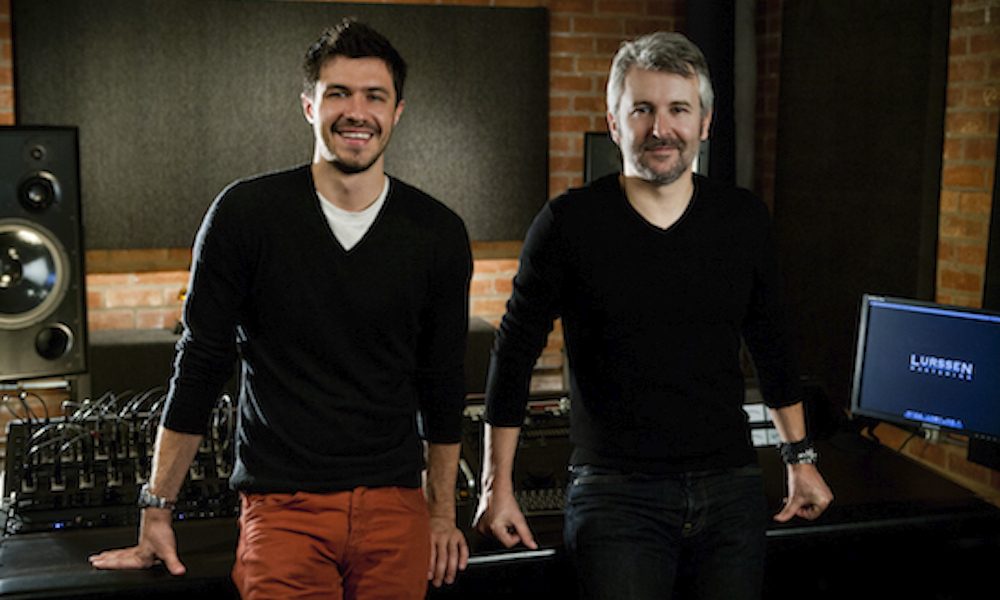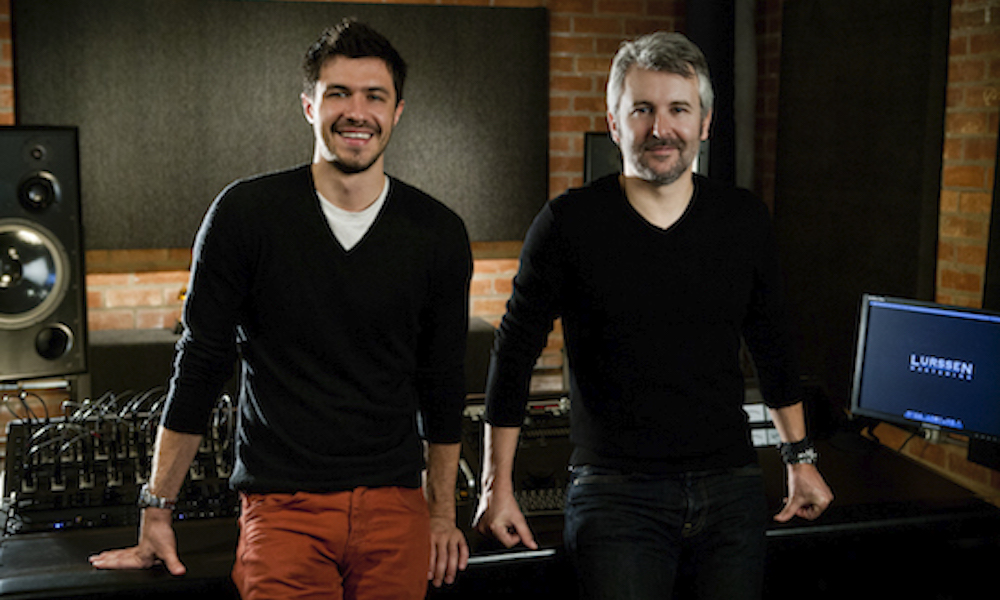 Despite the moniker "the quiet one" George Harrison was a musical force both as a Beatle and as a prolific solo artist. With such a towering legacy and rich catalogue, it was only a matter of time before his entire body of solo work was remastered and reissued for The George Harrison Vinyl Collection.
When it came to taking on such a daunting project for the newly released 16LP vinyl box set, the Harrison estate turned to esteemed mastering engineer Gavin Lurssen and his team at Lurssen Mastering Studios, who previously remastered Harrison's first six solo albums for The Apple Years box set.
Along with his colleague Reuben Cohen, the four-time Grammy Award winner, (whose projects range from Robert Plant and Alison Krauss' Raising Sand to the Foo Fighters' Sonic Highway) worked closely with Paul Hicks, George's son Dhani Harrison and George's widow Olivia Harrison for the remastering process over the course of a year. As Lurssen put it, "Olivia is probably George's biggest champion, Dhani is too but he's got his own music career to manage, but he really is into his dad's music. That family's legacy is very well respected.
The original master tapes for each album were located and digitised at high resolution using period tape machines both at Abbey Road Studios and George's own studio F.P.S.H.O.T. under the supervision of the Harrison Estate's archivist Richard Radford, with Hicks handling the careful legwork of restoring the audio. Lurssen's team took it from there, treading the line between improving audio quality while maintaining the feel of the records.
"With mastering reissue work, it's a different process between mastering a modern day record", says Reuben Cohen. "You have to be a lot more conservative in terms of what you do because you don't want to create a disconnect between the artist and the listener. You have to make sure you're delivering something that's pure to the original intention of the recording, since fans expect it to sound a certain way. Because of the nostalgic aspect, it's very important to not get in the way".
Lurssen equally stresses this point saying, "Nobody listening should be conscious of our presence. Our most successful work is when it sounds like we were never there. If it sounds like we forced it to sound a certain way, then we've done a bad job".
George Harrison - The Vinyl Collection (Behind The Scenes!)
Since first working with Dhani and his band Fistful of Mercy back in 2010, Lurssen and Harrison have developed a trusted report, especially when it came to maintaining a consistency throughout George's body of work. While the box set ranges from traditional studio albums to live work and the more experimental Wonderwall Music, Lurssen approached all the music the same way: to "encapsulate this consistent, global sonic theme, which is essentially felt and not heard".
One of the biggest challenges that all reissue work faces is dealing with the delicate balance of preserving the original intention of the music while utilizing modern technology to appeal to today's listener. Having worked in nearly all genres across all decades, few people are better-equipped strike this balance then Lurssen. As someone who grew up listening to George as a teenager and now as an adult, he's conscious of the consumer who wants to be transported back to the time they first experienced the music but also adhering to the audio standards of today.
"Our job is about the art of balance. When you get to our [mastering] stage, it's about the combination of elements and creating a whole that's bigger than the sum of its parts. We take into account what we're doing today, what the formats are, how people are listening, how people are digesting the music, how the music sounded back then, and we combine all of that into one product".
That balance also played heavily into the decisions in the mastering room, using the dynamic range of the record to decide how to approach the levels and compression.
"The dynamic range is that thing that happens when you put on vinyl and you listen in a quiet environment and you can hear all the ups and downs", said Lurssen. "When you're mobile and you've got all this competing noise, you have to reduce that dynamic range so you can hear all the bits and pieces of the compositions. So instead of us reducing that dynamic range and just jamming it in to today's standards, we actually let the peaks be peaks and the valleys be valleys and set that as our levels. These days there are a lot of people that do it [change levels] to get loudness, we did it to extract goodness".
While all of their process is done through analogue, Lurssen's team still employs hi-res digital technology so that when a listener plays the music back in whatever device of their choice, they can still feel the depth of field and size that's inherent to analogue.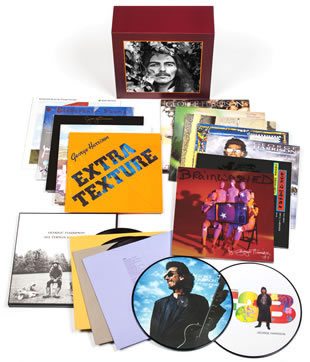 For vinyl purists, people will always fetishize the format and much gets muddled when it comes to pinpointing what's changed in the remastering process and how it affects what format it's issued on. But as Lurssen points out, CD and vinyl get prepped in the same way, but a lot of the times a consumer gets short changed when a poor CD recording gets slapped on vinyl. When it came to the Harrison project, they pulled out all the stops, from going back to the original analogue master tapes to having Ron McMaster at Capitol Studios cut the vinyl. As with most vinyl fans, Lurssen appreciates the active listening required by the vinyl medium.
"When you listen to vinyl, you actually have to kind of stop what you're doing. It's not a mobile thing. It's a thought process. It's like a meditation and George was all about that. You have to sit and slow down a little bit and really take in this music. My hope is that the people that listen to it will really be able to hear the fidelity and the work that we did".
During the remastering process, Lurssen and Cohen not only got close to the Harrison family but to George's music and the man himself.
"It felt like George was in the room with us as we were working on it, because Dhani set that environment up", said Lurssen. "When we were working on Wonderwall Music, Dhani brought in this special incense that George would use and it created such an atmosphere, it really felt like George was there".
Listening back to all of the albums in chronological order, Cohen was taken with how George evolved as an artist over the years.
"One thing I noticed about him while absorbing all of his music is that he sings like the way he plays guitar", said Cohen. He's singing through his guitar playing and has such a song writing signature, it's really special to listen to it all down in chronological order.
Having worked with so many legacy artists, the team rarely gets star struck, but when it comes to the Beatles, it's hard not to.
"That band changed the world, they changed how we live, changed how we dress, changed how we think. They're responsible for giving us empowerment to protest, to let our hair down. What that band did has everything to do with how today's life is".
The 16LP The George Harrison Vinyl Collection is out now, along with an expanded edition of his much-loved collection of lyrics, I, Me, Mine, which was originally released through Genesis Publications in 1980.
Format:
UK English