'Telegram Sam': Remember Purple Pie Pete? T. Rex Did
Marc Bolan sang about the character, and Golden Nose Slim and Jungle Faced Jake, in the glamrock classic 'Telegram Sam.'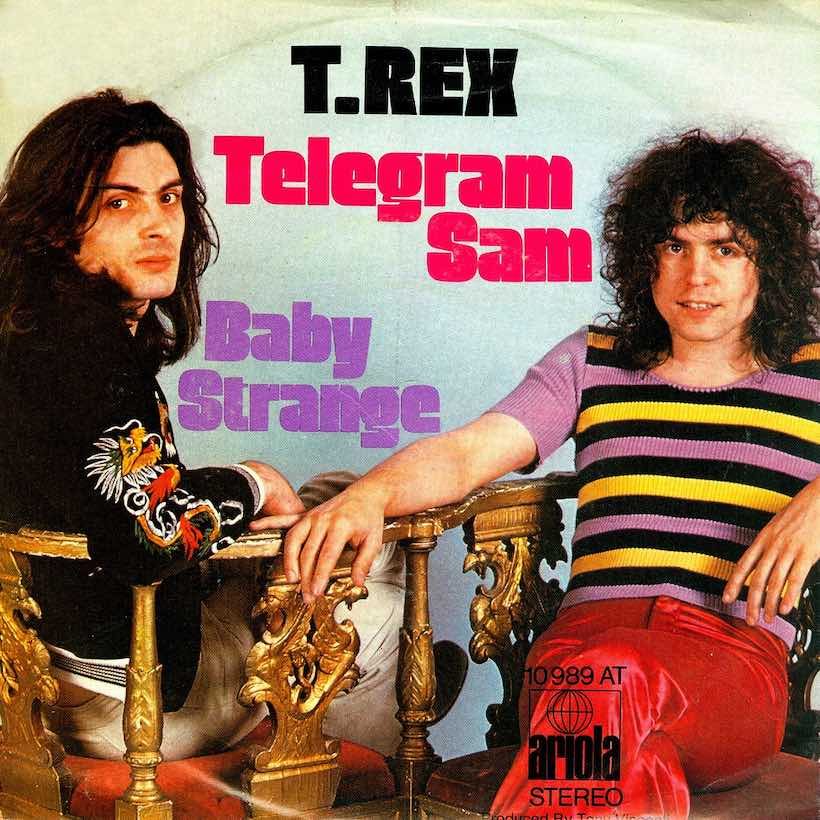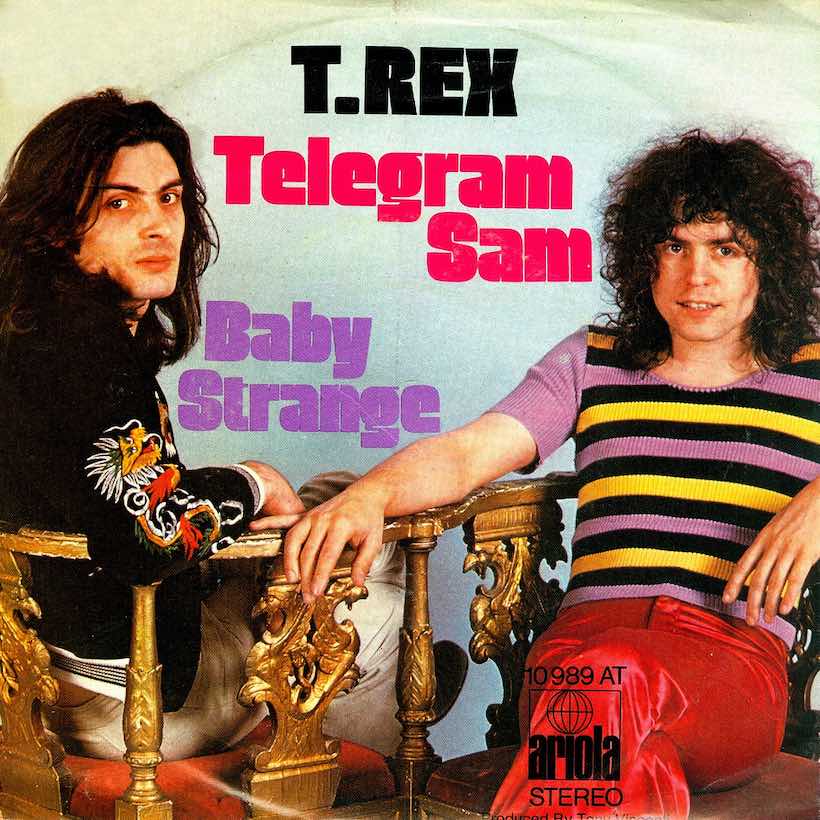 Today's trivia question: who were Golden Nose Slim, Purple Pie Pete and Jungle Faced Jake? They were part of the lyric on the UK's favourite song of February 5, 1972, when Marc Bolan sang about them in T. Rex's new No.1 "Telegram Sam."
The previous 12 months had been a whirlwind for the group, with two chart-topping singles in 1971 with "Hot Love" and "Get It On," and two more No.2s in "Ride A White Swan" and "Jeepster." In the November, Electric Warrior had become T. Rex's first No.1 album in the UK, but with Bolanmania raging through Britain, the new year called for a new single.
When word got out that it was a fresh track, not yet on any album, demand went sky high. It was also the band's first single to appear not on Fly (or Regal Zonophone before that), but on the T. Rex label that Bolan had started himself.
A double No.1
"Telegram Sam" went straight at No.3 and then, on the first chart of February, spent the first of two weeks at the top. Later in the year, the song appeared on the album The Slider. Meanwhile, there was double cause for celebration, because in the same chart week that "Sam" hit No.1, Electric Warrior returned to the album summit.
As producer Tony Visconti remembered in his autobiography Bowie, Bolan & the Brooklyn Boy: "In early 1972, T. Rexstasy reached new heights, with Marc the centre of just about everyone's attention, with page after page of the UK pop press devoted to his antics, his thoughts and his image." Bolan even sang about himself on the new No.1, with its line "I ain't no square with my corkscrew hair."
Follow the 70s playlist for more classic songs from the decade.
Format:
UK English