'Just Once In My Life' Album: The Righteous Brothers' Amazing 1965 Continues
The duo's second album in four months took its name from an outstanding single.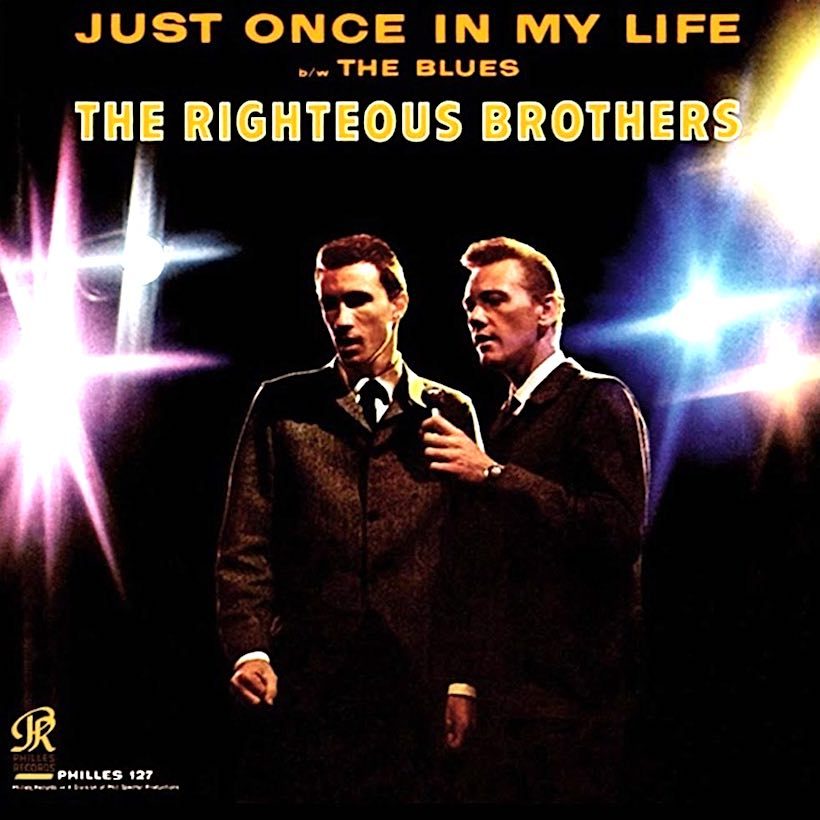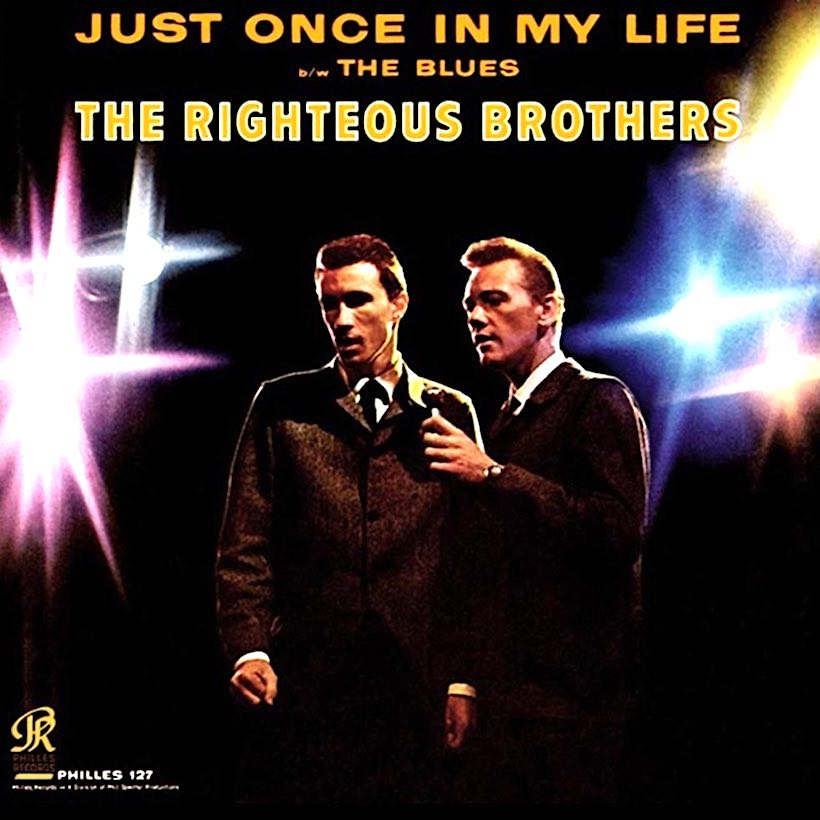 The album named after the follow-up to "You've Lost That Lovin' Feelin''' by the Righteous Brothers is in our sights. Just Once In My Life took its bow on the Billboard Top LPs chart on May 29, 1965.
It was released during the duo's brief period of recording for Phil Spector and Lester Sill's Philles label, and of being co-produced by Spector himself, along with Bill Medley from the group. The album was their second in just four months, swiftly recorded and issued to maximise their popularity in the wake of the "Lovin' Feelin''' single and album of the same name.
The new LP opened with the superb title track, an achingly intense love song written by Spector, Gerry Goffin and Carole King. Another tearjerking ballad in the style of "Lovin' Feelin,''' it was later covered in style by the Beach Boys, on their 1976 album 15 Big Ones. Also included on Just Once In My Life was another song that became a solid-gold anthem for the Righteous Brothers, their perennial interpretation of "Unchained Melody."
'Powerful interpretations'
"An exciting album of wailing, soulful performances done in the popular Righteous Brothers style," enthused Billboard in the magazine's review. "Their hit 'Just Once In My Life' is included among some powerful interpretations of 'Unchained Melody,' 'You'll Never Walk Alone' and a great treatment of 'You Are My Sunshine.' Their version of 'Ooh-Poo-Pah-Doo' with hilarious ad-lib patter is a show in itself."
Listen to uDiscover Music's Righteous Brothers Best Of playlist.
The Just Once In My Life album started at No.136, and went on to spend three weeks at No.9 in August, in a 41-week chart span that lasted all the way into March 1966. Just to underline how well-loved Medley and his partner Bobby Hatfield were, the You've Lost That Lovin' Feelin' album kept it company right through that run and beyond, in a 67-week shelf life.
Buy or stream Just Once In My Life.