Drama On The Dancefloor: How 'Pose' Celebrates The Music Of Ballroom Culture
Long before Madonna suggested to "Strike A Pose" in her 1990 hit 'Vogue', 'Pose' centres on the music that was the lifeblood of NYC ballroom culture.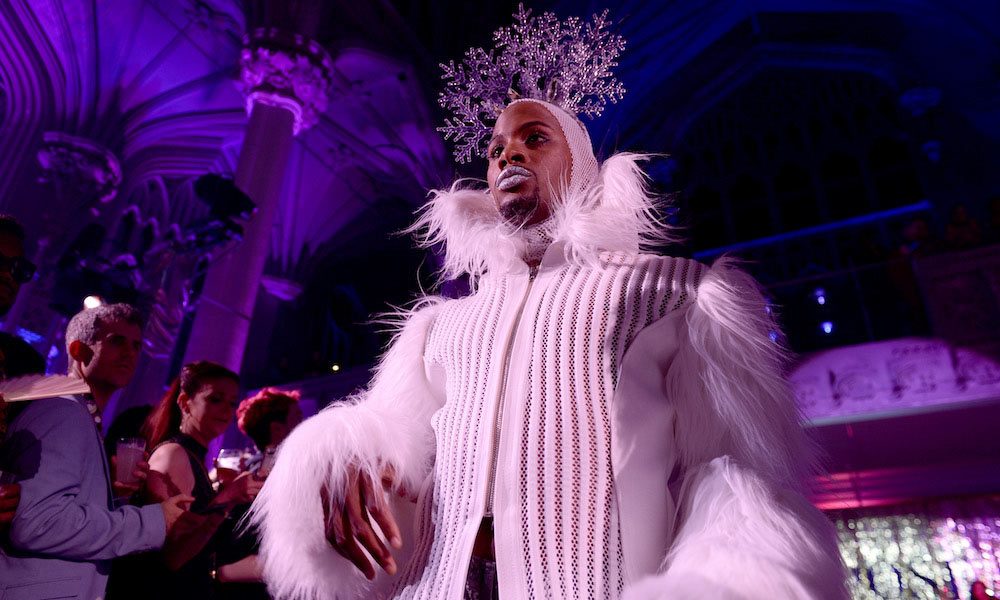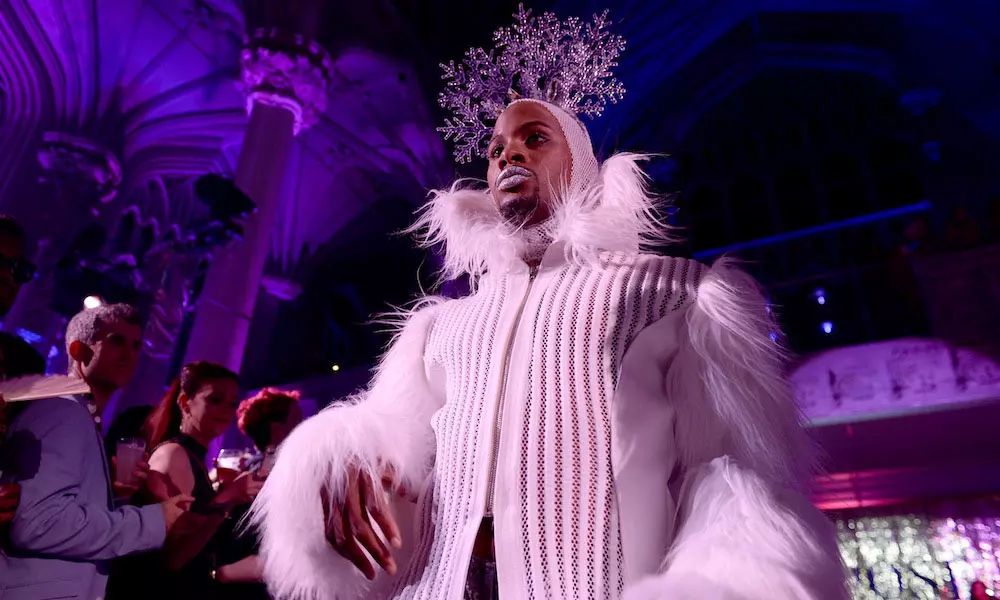 Before saying "yas queen" and "throwing shade" was co-opted by suburban relatives and corporate Twitter accounts, it was the parlance of the underground ballroom culture of New York City, a primarily black and Latino LGBTQ community that dates back to the 60s that has once again come into focus with the second season of the ground-breaking TV drama, Pose.
Set in mid-1980s New York before gentrification took its toll, Pose centers on both the glamour of the ballroom scene and the harsh reality that its characters must contend with, discrimination and the decimation of the AIDS epidemic. A collaborative effort by veteran showrunner Ryan Murphy and an inclusive writing staff that includes the trans author and activist Janet Mock, this musical drama takes its cues from the real men and women who inhabited this scene as well as Jennie Livingston's seminal documentary Paris Is Burning that brought ballroom and vogueing into the mainstream.
The origins of "voguing"
Long before Madonna suggested to "Strike a pose" in her ballroom-inspired music video for the 1990 hit "Vogue'," pop music (and later house music) was the lifeblood of ball culture. More than just a backing soundtrack, songs were an integral part of creating these elaborate performances. As participants gathered in community centers and banquet halls, DJs would spin selections depending on the category the performer was walking for vogueing, butch, femme, realness and countless others.
Madonna - Vogue (Official Video)
Realness takes on a whole new meaning, as judges decide who does the best job of "passing" for someone in the mainstream, whether it's a straight male executive or high society woman, it allowed a marginalized swatch of the population to pretend they too can penetrate any echelon of society, if they dress the part.
To Be Real?
Cheryl Lynn's 1978 classic "Got To Be Real" multiple appearances in Paris Is Burning is hardly coincidental, the song has become a defining anthem of ballroom culture for the past few decades and also makes an appearance on Pose. While "realness" is often achieved in exaggerated terms, performers embody these specific characters on the runway through costume and music, whether it's to the Weather Girls' "It's Raining Men" to Diana Ross' disco classic "The Boss."
The role of disco
Just as disco provided solace for the gay community at iconic venues like Paradise Garage and The Sound Factory, it also served as the defacto soundtrack for ballroom's early heydays. One of Pose's episodes is titled "Love Is The Message," a fitting tribute to what is considered the ultimate ballroom anthem by Philadelphia International Records house band MFSB. Disco's stepping rhythm went hand-in-hand with sashaying down a runway, making it a natural fit for ballroom.
Innuendo and drama were also key signifiers of a great ballroom track, which is how the Loose Joints' cult disco hit "Is It All Over My Face" continued to gain traction long after it left the airwaves. Pose doubles down on the disco hits, as its protagonists find release in crate classics like Donna Summer's "On The Radio" and "Love's Theme" by The Love Unlimited Orchestra.
Sanctuary on the dancefloor
For many transgendered performers, even they were denied access to gay bars and discos as Pose depicts and instead, created their own sanctuary on the dancefloor, although ballroom is more of a cutthroat competition than just a night out at the discotheque. Each performer competes for the honor of their "house", a tight-knit group that serves as a surrogate family for many that were cast out due to their identity. While some houses took their name from famous fashion houses, others represented their style of dance and attitude, as is the case with The House Of Ninja, started by the godfather of vogueing Willi Ninja.
Paris is Burning | 'Come On, Vogue' (HD) - Willi Ninja | MIRAMAX
Immortalized in Paris Is Burning, Willi Ninja crated one of the scene's signature dance styles (and most enduring) and managed to parlay his appearance in the film into professional dance and choreography gigs, including starring in the music video for Malcolm McLaren's song "Deep in Vogue" in 1989. The single went No.1 on the dance charts and included a sample of dialogue from Paris Is Burning along with additional production and remixing by Mark Moore and William Orbit. Inspired by the exaggerating posturing of fashion photoshoots a la Vogue magazine, Willi Ninja came full circle and ended up directing runway shows himself.
Paris is burning
As disco evolved into house in the late 80s and early 90s, the movements of ballroom changed along with it, becoming harder, faster and more athletic. Ninja's acolytes and the rest of the scene would battle it out on the dancefloor with intricate hand and arm movements and gravity-defying dips known as deathdrops to the sounds of the emerging genres of the era: hip-hop, house and industrial music.
Just as "Love Is The Message" created an early template for ballroom, the 1991 Masters At Work's classic "The Ha Dance" blew it up, creating the two tenets of contemporary ball culture: the chanting "ha!" and the crashing cymbals, serving as a cue to pose or drop to the floor. No longer reliant on the steady loops of disco, ballroom music took its cues from the syncopated beats of drum machines, from Fast Eddie's "Let's Go" to The Todd Terry Project's "Bango (To The Batmobile" and later, the endlessly remixed "The Percolator."
Ballroom as a genre
Although ballroom will always have its definite hits, it has become a genre unto itself, with pioneering producers like Junior Vasquez and Robbie Tronco and more recently MikeQ and Vjuan Allure creating a new canon of songs. Beyond the underground circuit, ballroom's influence has seeped into the mainstream in more ways than one, from Lady Gaga's early drag aesthetic to Beyoncé's "Get Me Bodied" and pretty much any pop song from the past 10 years that demands you to "Work." And lest we forget, the immense influence of RuPaul's early music career and zeitgeist-shifting TV show, RuPaul's Drag Race.
While Paris Is Burning and its forebear, 1968's The Queen became cult classics, they're still considered arthouse fare whereas Pose beamed ballroom culture into mainstream America and beyond, simultaneously breaking records for featuring the largest number of trans actors as series regulars on a scripted TV show. Through artful direction and a skillful soundtrack, ballroom culture finally gets its due with Pose.
Pose | Season 2: Official Trailer [HD] | FX