'Sweet Thing': Rufus & Chaka Khan Inspire David Bowie And Nile Rodgers
The group's 1976 R&B hit would be hugely influential on Rodgers as he crafted a 1980s Bowie smash.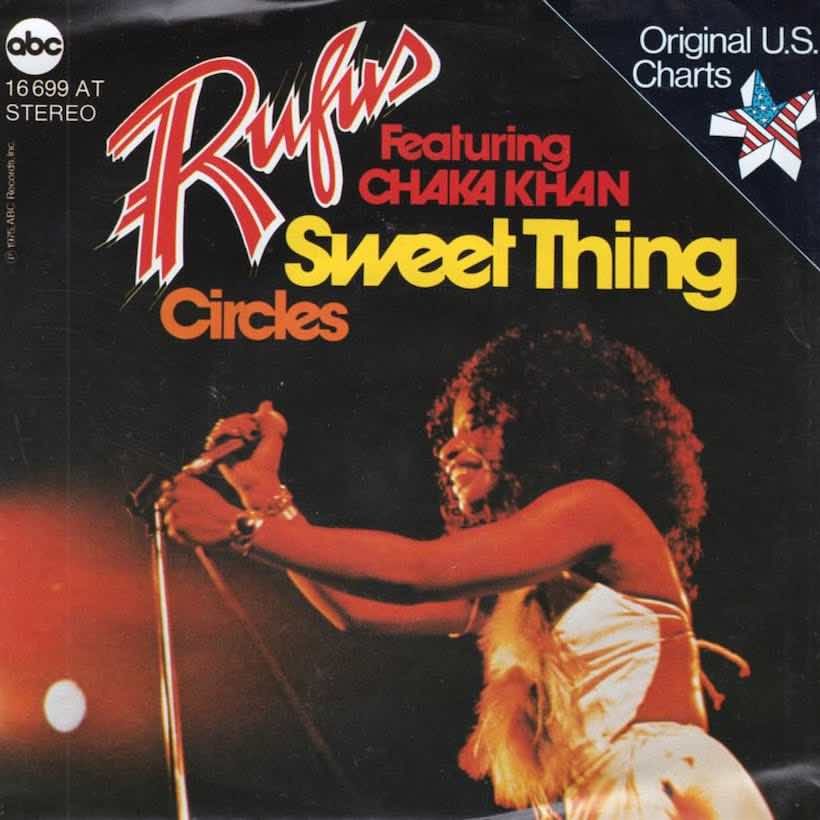 After a tentative commercial start with their self-titled 1973 debut, the Chicago soul and funk A-listers who made up Rufus hit their stride. Their next three albums all went top ten on both the soul and pop charts, as their lead singer built a reputation that demanded they call the fourth LP Rufus Featuring Chaka Khan.
On February 21, 1976, that album gave them a new R&B No.1 with "Sweet Thing," which became the group's second gold single. What they didn't find out until much later is that the track was also hugely influential on Nile Rodgers as he crafted the sound of a 1980s David Bowie smash. More of that to come.
Rufus already had four major soul hits to their name, with "Tell Me Something Good," "You Got The Love," "Once You Get Started," and "Please Pardon Me (You Remind Me Of A Friend)." All but the last crossed over to pop in a big way, and all of them exhibited a streetwise musicianship that gives the band a unique place in R&B history.
Rufus Featuring Chaka Khan hit record stores to great anticipation in November 1975, and fans would not be disappointed. In recognition of their ever-growing studio expertise, the album was the first to be produced solely by the band themselves. It featured an admirable array of original material, before ending with a mid-tempo remake of the Bee Gees' "Jive Talkin,'" just three months after the original had revived the Gibb brothers' career by soaring to No.1 in the US.
The Rufus album included three songs by fellow Chicagoan and writer-artist Gavin Christopher, whose stock was high after his "Once You Get Started" had become a smash for them earlier that year. But the calling card for the LP, as its opening single, was a co-write by Khan and bandmate Tony Maiden.
"Sweet Thing" was a classy, swaying piece of soul that Rufus devotees, and R&B fans in general, simply couldn't resist – and neither could the pop audience. It rose to the R&B summit and went all the way to No.5 on the Billboard Hot 100. Later in 1976, "Dance Wit Me" followed it from the album into the soul Top 5, before that "Jive Talkin'" cover became the LP's third and final single.
The story of "Sweet Thing" has a fascinating link with a 1980s classic. Soon after it was a hit, a formative version of soon-to-be disco heroes Chic was forming in New York as the Big Apple Band, featuring both Nile Rodgers and his future co-writer and producer Bernard Edwards as well as Tony Thompson and Bobby Cotter. They soon started to incorporate a cover of "Sweet Thing" into their live set, as seen in a grainy video that Rodgers posted in 2011.
The song's distinctive riff stayed in Rodgers' mind, and when he was co-producing Bowie's Let's Dance album of 1983, its inspiration would be invaluable. As Nile later wrote on his blog: "When working with David Bowie on 'China Girl,' I played a modified version of the guitar riff from 'Sweet Thing' on it.
Listen to the Funky Stuff playlist.
"Typically," Rodgers continued, "when I write singles I put a hook at the start of the song. I was inspired by this Rufus guitar riff because I thought it had an Asian sound. I played the riff right at the start of 'China Girl' before the band comes in. To my surprise David loved it, and that was indeed a Sweet Thing."
Buy or stream "Sweet Thing" on Rufus Featuring Chaka Khan.