'Hold On I'm Comin'': Sam & Dave Make Soul's Top Table
The duo were holding on for their first R&B No.1 with a gem from the Isaac Hayes/David Porter songbook.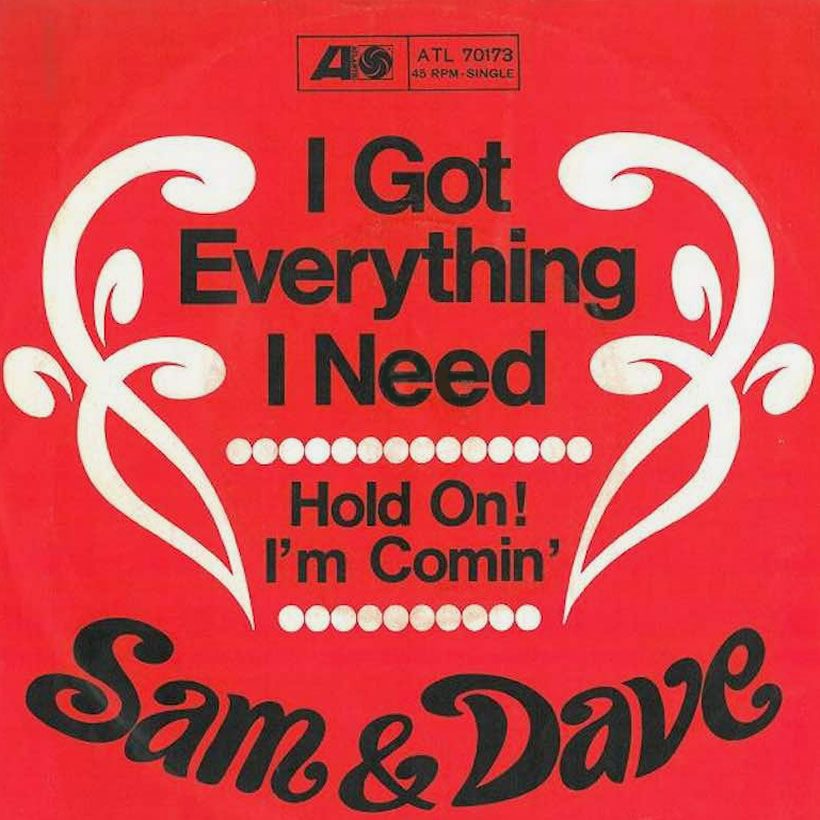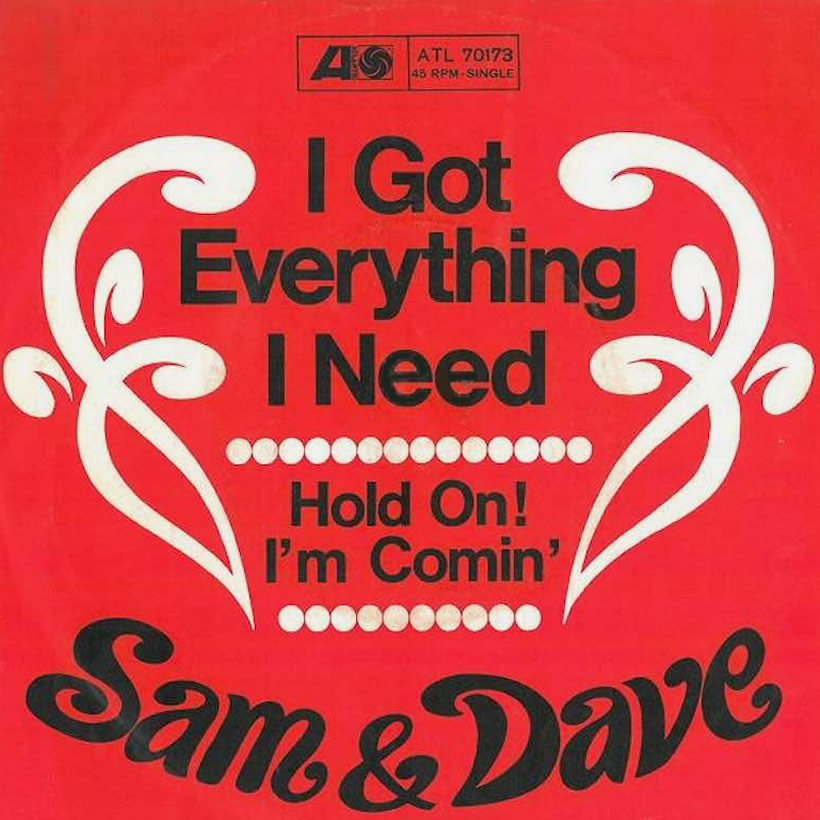 The combination of two powerhouse writers and two dynamic performers was in full effect in the R&B world of 1967. Sam & Dave were climbing the US soul charts, and debuting on the pop side, with what became their first R&B No.1, "Hold On! I'm A Comin',"  written by Isaac Hayes and David Porter.
That exclamation mark and the additional "A" in the title may now look a little superfluous, but that was the song's original label spelling. It was changed on the album to "Hold On I'm Comin'" for the irresistible composition that moved the two singers to the top table of soul performers. And it had been a long time a-coming, too.
A long apprenticeship
Sam Moore and Dave Prater's first single "I Need Love" had been as long as four years earlier, on the Marlin label. After that they recorded, with a singular absence of national chart action, on Roulette and Alston before arriving at Stax. Porter wrote their first single for the label, "A Place Nobody Can Find," before teaming with Hayes and Mabon Hodges for the second, "I Take What I Want."
Still, there was no chart response. But the next single, Hayes and Porter's "You Don't Know Like I Know," gave Sam & Dave a Top 10 R&B hit, even if it barely figured on the Hot 100. Then, in April 1967, came "Hold On I'm A Comin'," a song with prosaic origins, as Porter told Hit Parader magazine in 1968.
"We were fanatical with the idea of getting a good Sam & Dave follow-up," he said. "We weren't working on this horn line or anything. We were just racking our brains. I went into the rest room and I was gone a few minutes.
'I yelled, 'Hold on man, I'm coming''
"Hayes called me and said, 'Come on, man, we got to write.' So I yelled, 'Hold on man, I'm coming.' I swear, right then I broke out of the rest room and yelled, I got it.' I told Hayes the title and he said, 'Yeah, that's it.' And he had the perfect thing for it. He played it on the piano and we had the whole song in five minutes."
Listen to the Stax Classics playlist on Apple Music and Spotify.
"Hold On," featuring the sparkling instrumentation of Booker T and the MGs, was already on its way up the R&B listings when it entered the pop countdown for the week of April 23. It would reach No.21 on that chart. But by mid-June, the song was replacing James Brown's equally indelible "It's A Man's Man's Man's World" at No.1 on the soul survey.
Buy or stream "Hold On I'm Comin'" on the Stax compilation Soulsville U.S.A.
Format:
UK English