Smokey & The Miracles' Hidden Gem Of '66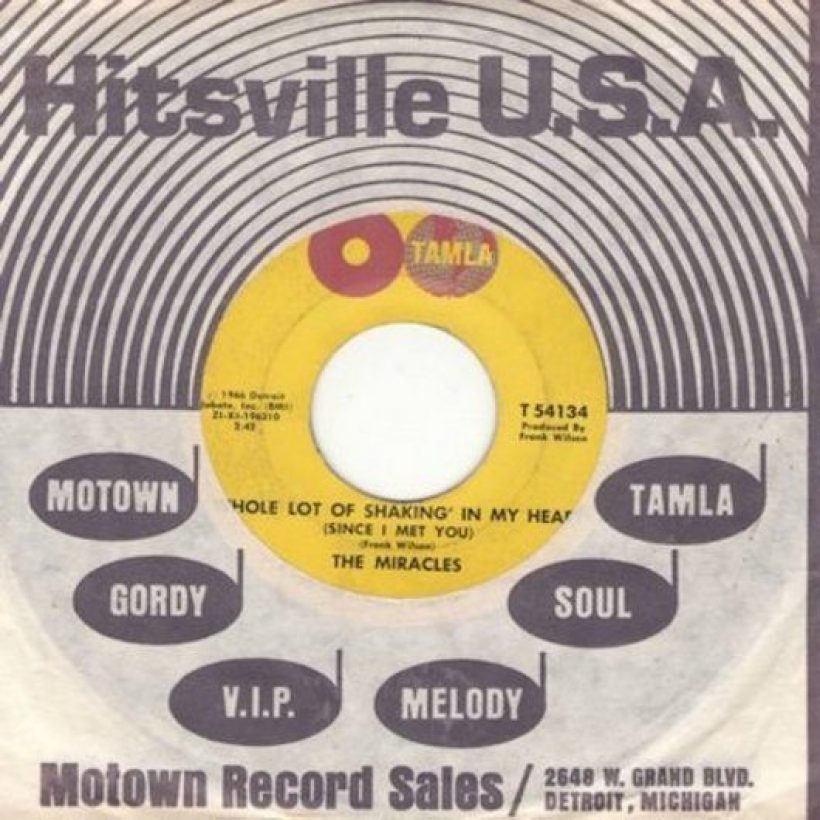 Complete the following song title. 'Whole Lot Of Shakin''…it sounds like an easy one, doesn't it? But the Jerry Lee Lewis rock 'n' roll classic is not the only chart single to start with that phrase. There's something of a hidden gem in the catalogue of Smokey Robinson and the Miracles that deserves our attention today, the 49th anniversary of its Billboard Hot 100 debut on June 18, 1966: 'Whole Lot Of Shakin' In My Heart (Since I Met You).'
The song was written and produced not by Smokey, but by regular Motown sideman Frank Wilson, who went on to become a key figure in the careers of many of the label's 1960s stars (not to mention a Northern Soul hero in his own right via his 1965 stomper 'Do I Love You (Indeed I Do).' This was his first production assignment at Hitsville.
A fine uptempo dancer with something of a Northern Soul feel itself, 'Whole Lot Of Shakin' In My Heart' had an exciting, brass-filled Motown arrangement and outstanding vocals by all of the Miracles. One of only two singles released in a relatively quiet year for the group, it went on to be the opening track on the Miracles' next album, 'Away We Go-Go.'
After opening on the Hot 100 at No. 83, it made its R&B chart debut a week later, but while it progressed to No. 20 on the soul side, the track ran out of steam at No. 46 on the pop countdown. It may be more of a specialist favourite, but it's worth two minutes and 43 seconds of any soul music lover's time.
Listen to 'Whole Lot Of Shakin' In My Heart (Since I Met You)' on the album 'Away We Go-Go' on Spotify
Explore our dedicated Smokey Robinson & the Miracles Artist Page
Format:
UK English