So, Just who Is Sa Dingding?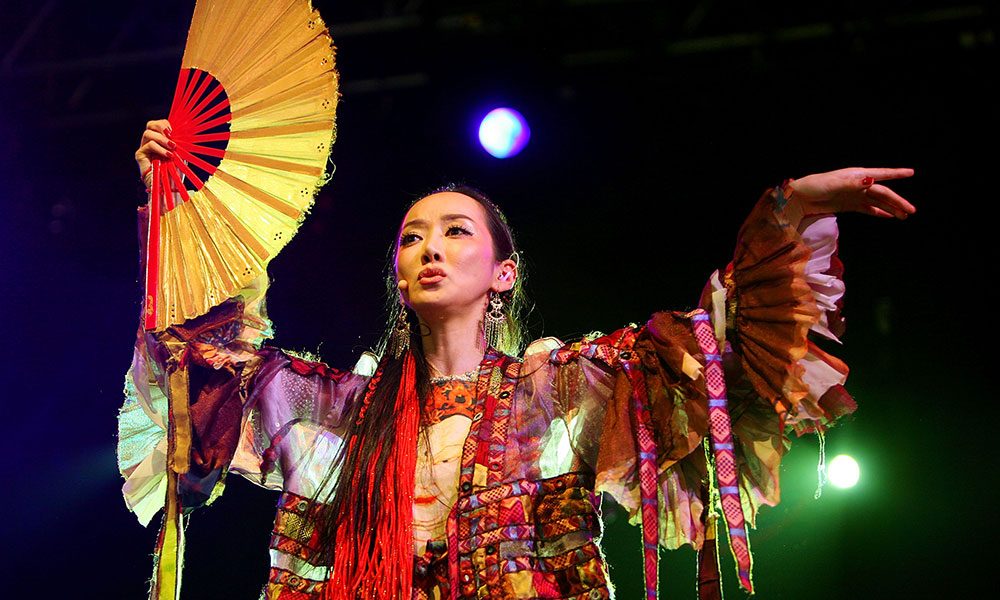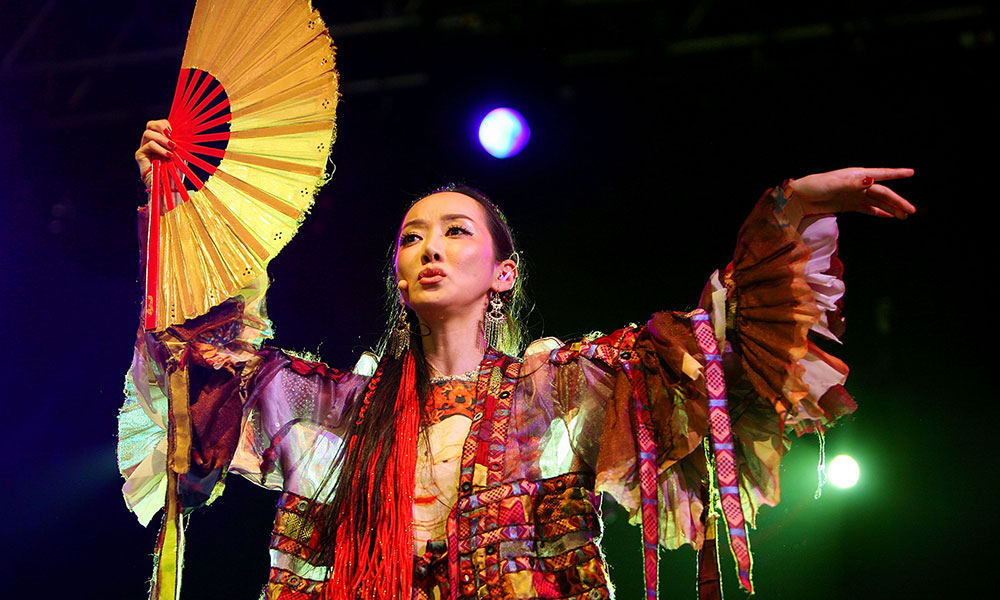 If you've never heard Sa Dingding's music then we encourage you change your listening habits and check out, The Coming Ones – it is elemental.
It is inspired by the natural world, a world we all share, yet one that is infused with the essence of the native cultures of her own country – a simple yet powerful message for the world. To produce this very special album Sa Dingding undertook a trip to record the music of local people in the mountains, hills and plains of southwest China. The result is magical and mystical, simple yet complex…modern beats fused with ancient ethnic music. Sa Dingding weaves soundscapes – everyone with the broad sweep of cinemascope.
Accompanied by Hans Nielson, a field-recording expert from Denmark, Sa Dingding set off on an epic journey across China, to capture the music and sounds of her country's past, before they are lost forever. She began in Chengdu on the edge of the fertile plains in Sichuan Province, finishing her trip in Kunming – the 'City of Eternal Spring', capturing the sounds that became the inspirational elements for The Coming Ones.
It is spiritual music, simple yet full of complexity, imbued with Sa Dingding's China, conjuring up images of wondrous places and peoples. "I want the listeners to find their own peace and happiness from it. Every person is 'a coming one' – by that, I mean we are all coming and going, to and from this earth, in the ways of karma".
"Lai Zhe Mo Jie" (The Coming Ones) features the Gu Qin – the oldest musical instrument of the Han people. According to Sa Dingding, "I think these ancient instruments create something harder, male, compared to the softer female qualities of modern melodies and arrangements. This sort of combining yin and yang makes a very interesting music sound." What we hear on the title track, as well as throughout the album, is the sound of an ancient world fused with Sa Dingding's 21st century modernist vision.
"Ru Ying Sui Xing" (Like a Shadow is Following You), features the Miao people from the village of Xiaoshuijing, on the outskirts of Kunming. The villagers have been Christians for over 100 years and it has remained untouched by outside influence for a century. Sa Dingding recorded the 40 strong village choir for their captivating take of Beethoven's "Ode to Joy".
"Zhuan Shan" (Walking Around the Mountain) was written and produced in collaboration with British DJ Paul Oakenfold, who has been a fan of Sa Dingding for many years.
Sa Dingding is a singer, composer, producer, and choreographer, who performs in Mandarin, Tibetan and Sanskrit, and sometimes in her own self-created language. It all adds to the mystery. Initially raised by her grandmother in the grasslands of Inner Mongolia, from an early age all she heard was the music of rural China. Born in 1983, with a Mongolian mother and Han father, Sa Dingding spent her childhood as a nomad, dividing her time between her grandmother's house in the grasslands, where they kept sheep, and the town during winter.
Later, after studying at the Academy of Arts in Beijing, the 18-year-old released her first album 'Dong Ba La' (under the name of Zhou Peng), for which she won the title of China's Best Dance Music Singer.
Moving away from pure pop to embrace the values and influences that were natural to her, Sa Dingding re-emerged in mid-2007 with new album 'Alive' that was a combination of Western-style electronica and Chinese ethnic influences. As the world focused on Beijing in 2008, she became the voice from the heart of contemporary China – a 21st-century future combined with China's ancient, rural past.
In 2008 she won the BBC World Music Awards for Asia Pacific regions and has since performed extensively throughout the world – her unique visual style and amazing voice attracting an international audience, fascinated by Sa Dingding and her sense of China's rich cultural heritage. In 2008 she also became the first Chinese singer to be nominated for a Grammy Award
Sa Dingding participated in Kofi Annan's Climate Change Campaign, recording its theme song "Beds are Burning" with other international artists. In 2010 Sa Dingding's second album 'Harmony' was released and she undertook a world tour. She has also sung the themes to three major movies, "Qi Chuan Xu Xu" , "14 Blades" and "Reign of Assassins"
Sa Dingding has become a diva in her homeland, with 4 x platinum album sales, millions of digital sales units, 1.5 million followers on Weibo (Chinese Twitter) and continues to win fans with her stunning live performances. According to Sa Dingding, "I always thought I had more things to say, more things I wanted to express." 'The Coming Ones' delivers on that promise.
Format:
UK English