The Best Box Sets Of 2015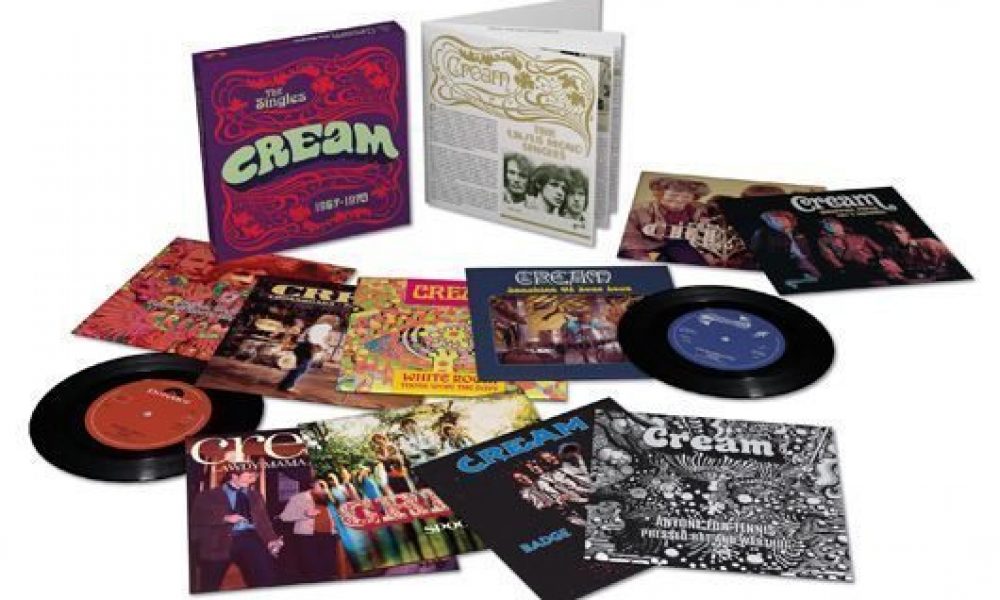 Christmas is coming and the goose is getting fat, please do put a box set in Santa's sack…
Yes, 'tis the season to be merry – and to salivate over some of the best box sets released this year. Whether you're sticking them on your wishlist for Father Christmas, or treating yourself to a cheeky little "self gift", there's been a lot of hefty box set action to consider in 2015, from a collection of sumptuous replica singles by blues-rock trio Cream, to Sparks' incomparable art-rock, classic Marvin Gaye outings for Motown, and a collection of Grace Jones' disco-era albums to help keep the party going through to New Year's Eve.
See below for our pick of 2015's best box sets – each one of them a cracker…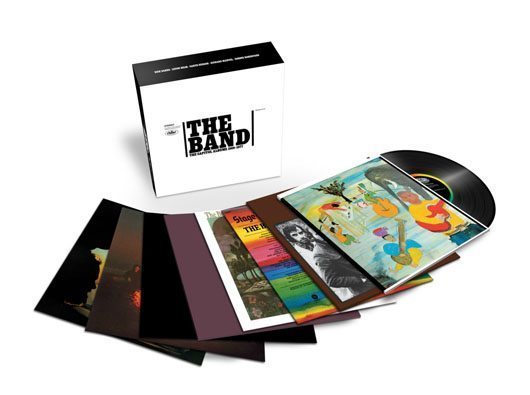 The Band: The Capitol Albums 1968-1977
Influencing everyone from The Beatles to Cream, The Band spearheaded a "back to the roots" movement in the late 60s and early 70s, recording a string of iconic albums, among them Music From Big Pink and their self-titled second album, that continue to defy categorisation. They may have established themselves as Bob Dylan's backing band, but Robbie Robertson and co made their own indelible print on history: a set of gifted musicians that became the envy of those lucky enough to witness them.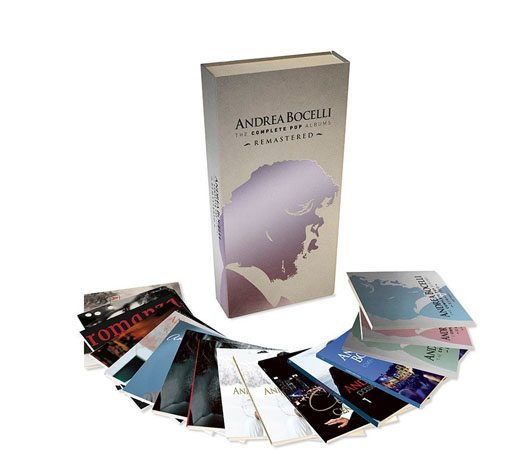 Andrea Bocelli: The Complete Pop Albums
In his three-decade career,  crossover star Andrea Bocelli has made a name for himself in both classical and pop circles, proving himself as comfortable singing opera as his is romantic ballads. His "pop" catalogue runs to 13 albums, among them Top 5 UK outings Sogno, Cieli Di Toscana and Amore, which are bolstered by three bonus LPs on the 16-disc The Complete Pop Albums collection.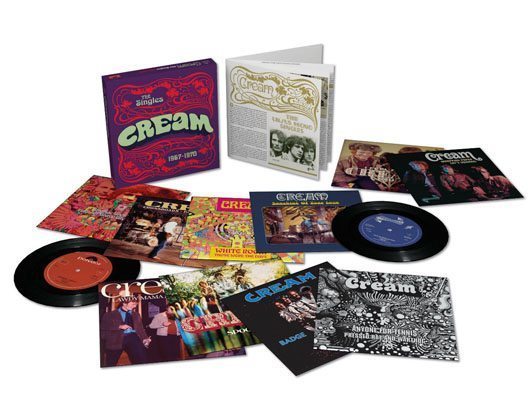 Cream: The Singles 1967-1970
In their short time together, psychedelic blues-rock power trio Cream redefined the rock landscape, issuing a string of classic singles, among them 'Sunshine Of Your Love', 'Strange Brew', 'White Room' and 'Badge'. Completely re-writing the rulebook for what was possible for – and expected of – a rock group, this brief period in the storied careers of Eric Clapton, Ginger Baker and Jack Bruce continues to astound to this day.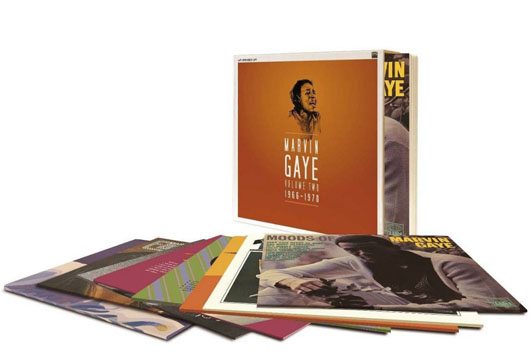 Marvin Gaye: Volume One: 1961-1965 and Volume Two: 1966-1970
Throughout the 60s, Marvin Gaye established himself as one of the most versatile voices on Motown, as comfortable singing tributes to Nat "King" Cole as he was turning out dancefloor-fillers such as 'Hitch Hike' and classic lost-love anthems including 'I Heard It Through The Grapevine'. Collecting, between them, 15 original albums in replica artwork, they trace a remarkable decade's worth of music, stuffed with classic hits and obscure gems.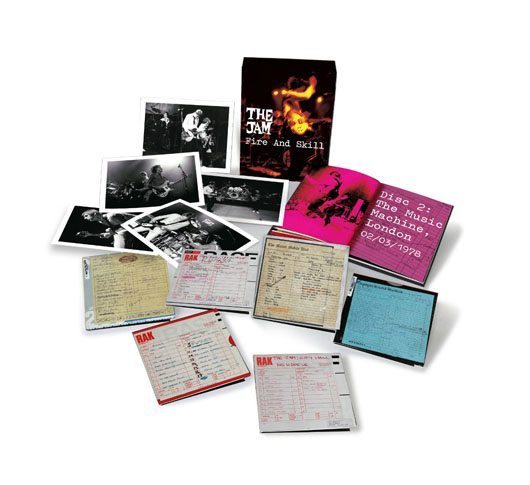 The Jam: Fire And Skill: The Jam Live
This 6-CD box set offers almost an alternate history of The Jam, tracing their career through live outings as opposed to their classic studio albums. From an early gig at London's iconic 100 Club, held on 11 September 1977, to a stand-out 2 December 1982 show, held at Wembley Arena (one of their final shows, part of the Beat Surrender '82 tour), it sees the band grow from their raw beginnings to becoming an arena-filling act beloved by many.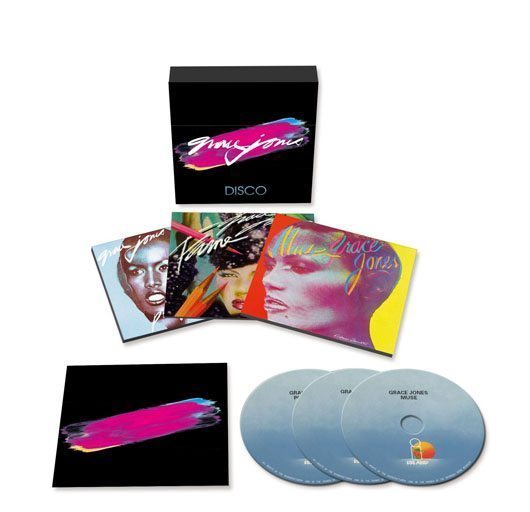 Grace Jones: The Disco Years
An iconic face at New York's legendary Studio 54 hot spot, and an uncompromising artist whose discography ranges all over the map, from disco to reggae, electronica and new wave, Grace Jones remains a unique voice in the history of music. The Disco box set collects her first three long-players, Portfolio, Fame and Muse – the 70s albums that laid the groundwork for her cult 1980 outing, Warm Leatherette.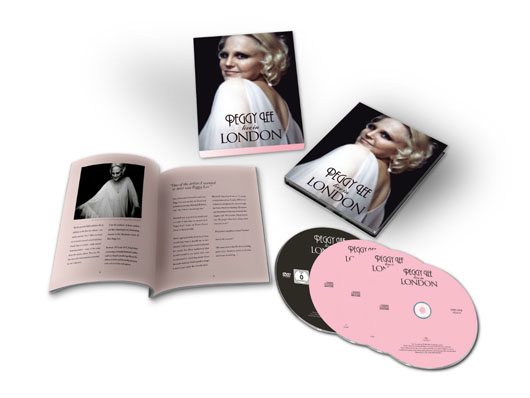 Peggy Lee: Live In London
One of the finest jazz vocalists to emerge in the 40s, Peggy Lee made her mark with classic takes on songs such as 'Fever', 'Why Don't You Do Right' and 'Mack The Knife'. When she travelled to the UK in 1977, she was rapturously received at London's Palladium on 13 March 1977, a gig that formed the basis for her 1977 outing, Live In London. Stopping off at the capitol's CBS recording facilities, she also recorded the studio album Peggy. Featuring unreleased recordings and live performances, plus a live TV special recorded in 1981, Live In London presents this important stage in Lee's career across four CDs and a DVD.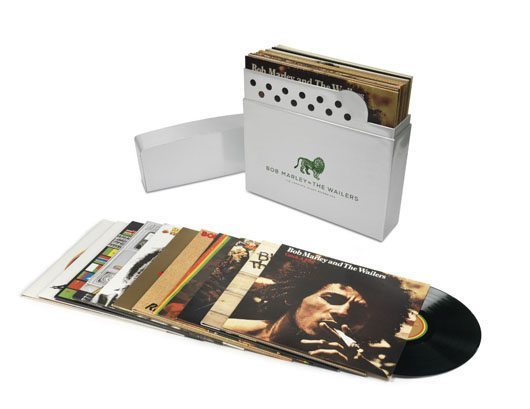 Bob Marley And The Wailers: The Complete Island Recordings
In the 10 years spanning 1973 to 1983, Bob Marley recorded countless reggae anthems, became a global superstar, and inspired political activists of all stripes. His output for Island, including classic albums such as Catch A Fire, Burnin' and Exodus, still stands as a peerless collection. Including faithfully reproduced original artwork and inserts, and housed in a Zippo lighter-style box, The Complete Island Recordings is a fine tribute to an iconic star.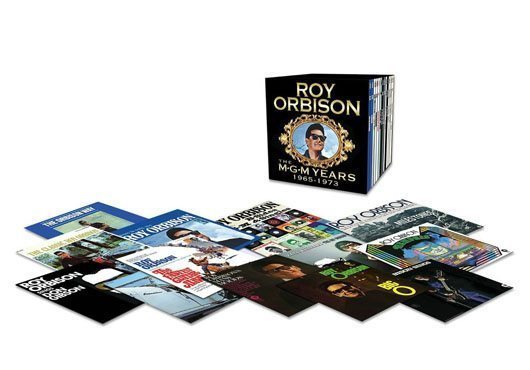 Roy Orbison: The MGM Years
The years 1965 to 1973 saw Roy Orbison at his most prolific and eclectic, recording tribute albums to country heroes the likes of Hank Williams, covers of songs by artists as disparate as the Bee Gees and Otis Redding, and even embarking on a film career, starring in (and recorded the soundtrack for) the 1967 movie The Fastest Guitar Alive. The MGM Years collects this fascinating period in Orbison's career across 14 LPs, including period B-sides and the never-before-released 1969 album, One Of The Lonely Ones.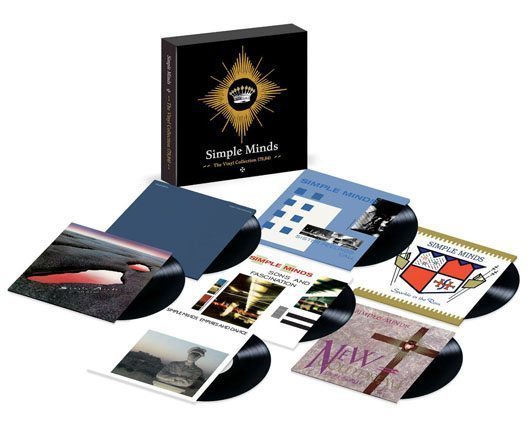 Simple Minds: The Vinyl Box Set Collection (79, 84)
In five years, Simple Minds went from the post-punk beginnings of 1979's Life In A Day to the stadium-filling new wave rock of Sparkle In The Rain, their first UK chart-topper. The Vinyl Box Set Collection (79, 84) presents their seven albums from this period on 180g vinyl: a sumptuous gathering that traces the creation of some of the most inventive music of the 80s.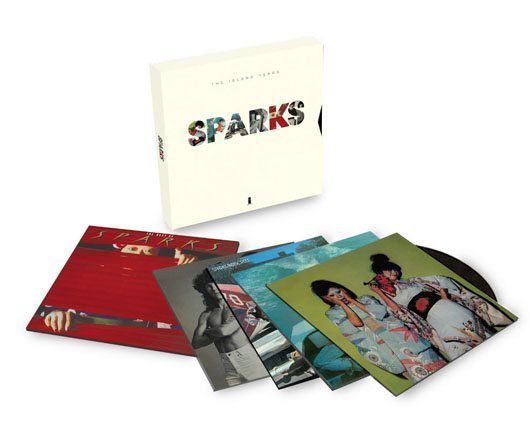 Sparks: The Island Years
Ron and Russel Mael have made a career out of defying expectations while gleefully following their muse down whatever crooked road it takes them. The Island Years is where it all started: Kimono My House, Propaganda, Indiscreet and Big Beat (with period B-sides and rarities collected on The Rest Of Sparks): four albums that straddle glam, pop, prog and rock, with an art-rock sensibility that still managed to make massive strides on the charts. It's a mind-boggling world – and one you won't be able to leave.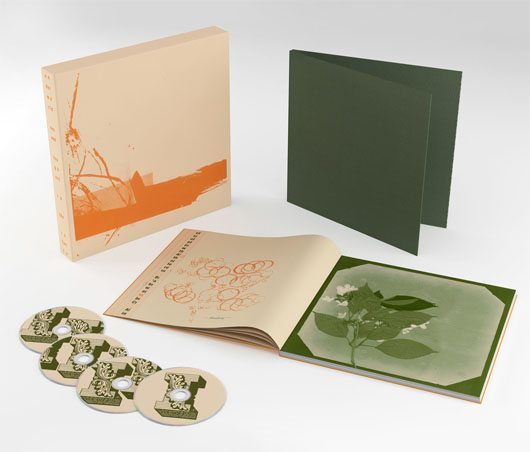 Underworld: Second Toughest In The Infants
The Second Toughest In The Infants sessions spawned the timeless club anthem 'Born Slippy .NUXX', which went on to define a generation after featuring in the classic 90s movie Trainspotting. Setting them on a trajectory from which they've never returned, Second Toughest In The Infants remains a cornerstone work in Underworld's career. Remastered and stuffed with non-album B-sides, remixes, unreleased recordings and a whole disc devoted to the evolution of 'Born Slippy', the Super Deluxe Box Set edition is a stunning investigation into one this fertile period in the band's history.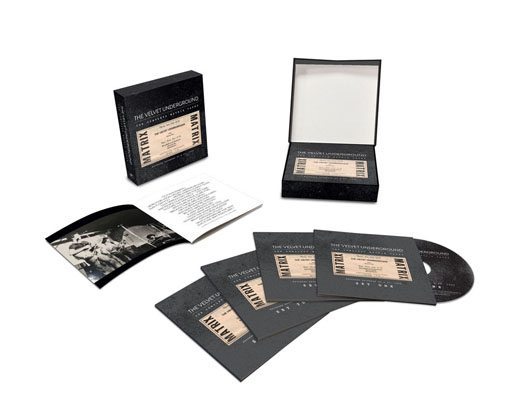 The Velvet Underground: The Complete Matrix Tapes
Capturing The Velvet Underground at legendary San Francisco venue The Matrix, these live recordings, made during VU shows held on on 26 and 27 November 1969, present the groundbreaking band in a period of transition. John Cale had recently left the group, to be replaced by guitarist Doug Yule, while the band were working on material that would later surface on their fourth album, Loaded. Containing early versions of the likes of 'Sweet Jane' and a typically uncompromising 40-minute take on the classic 'Sister Ray', The Complete Matrix Tapes is an essential snapshot of one of music's most groundbreaking bands.
Format:
UK English