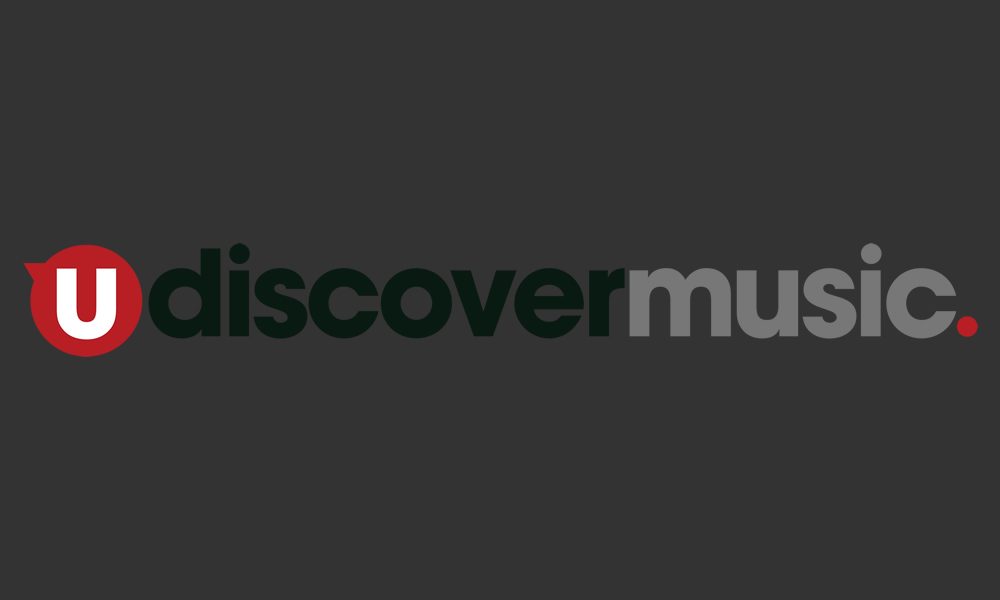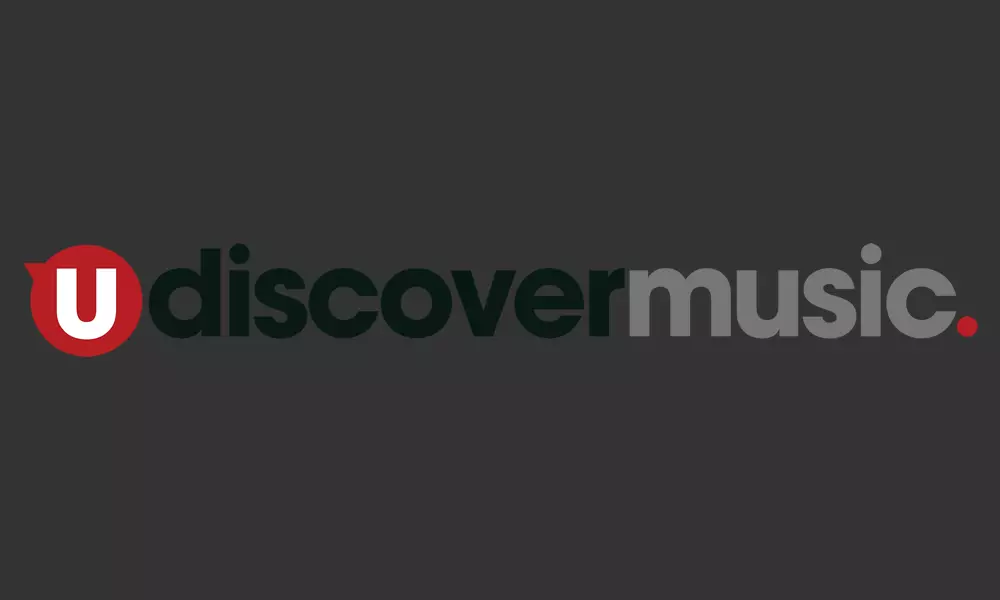 Buy Ella Fitzgerald: The Voice of Jazz from our uDiscover Deluxe Audio Store at a special 20% off the list price.
According to Mel Tormé she was " the best singer on the planet." And who are we, to disagree? In fact we would go one step further – Ella Fitzgerald was, and just importantly is, the most loved, admired, and revered vocalists of the 20th Century
Ella Jane Fitzgerald was born in Newport Mews, Virginia on April 25 1917; her parents were not married and separated soon after she was born. Ella's aunt took her into her own home in Harlem to spare her from the harsh treatment of her father. Fifteen-year-old Ella hated her Harlem school and skipped it as soon as she could to work as a collector for an illegal Mafia-run lottery. Tracked down by the authorities she was sent to a Catholic school, but soon ran away, returning to Harlem where she lived rough on the streets.
Her life on the streets brought her into contact with others in the same situation; her new friends encouraged her to enter one of the regular talent competitions at the newly opened Apollo Theater. Having gone there with the intention of dancing she was intimidated by the standard of the competition and decided she would instead sing. It was one of those momentous decisions that really did change the course of her life. Passing the audition the seventeen year old found herself singing with the Benny Carter Orchestra on 21 November 1934, three months later she had her first professional engagement, singing with Tiny Bradshaw's band at the Harlem Opera House; she was no overnight sensation but it convinced the teenage Ella that this was what she would like to do for a living.
In March 1935, eighteen-year-old Ella landed a job as the singer with Chick Webb and his Orchestra. Ella played her first gig with Chick Webb on 8 March 1935 at Yale University, Connecticut where she went down well with the white crowd Her job was not just to sing, but it was also to dance during the many instrumental numbers; the following day she played New York City's Savoy Ballroom with the band.
On 12 June 1935 Ella went into the recording studio for the first time with the Webb band and recorded two songs, 'I'll Chase the Blues Away' and 'Love and Kisses'. Both are standard mid-thirties band arrangements with Ella sounding young and enthusiastic but far from accomplished, so early in her career. For the next four years, Ella and Chick Webb recorded numerous times and 25 of these classic sides can be heard on CD1 of the box set, Ella Fitzgerald – The Voice of Jazz.
In Ella's last recording session with Webb was in April 1939, two months later he died in Baltimore just two months later he died. After Chick's death, Ella continued to front his Orchestra. Her first 'solo' session was thirteen days after Webb's passing when she recorded 'I Want The Waiter (With The Water)' on which Decca billed her as, Ella Fitzgerald and Her Famous Orchestra – it made No.9 on the Billboard chart. Over the coming few years Ella recorded regularly with 'her orchestra' before, in 1943, Decca Records put her with another of their big selling artists The Ink Spots.
The records that Ella and The Ink Spots made together, include, 'Cow Cow Boogie', I'm Making Believe' and 'Into Each Life Some Rain Must Fall' were all hits, the latter two records both topping the charts in late 1944. She also successfully recorded with both Louis Jordan, '(Stone Cold Dead In The Market)' and Louis Armstrong, '(You Won't Be Satisfied (Until You Break My Heart)' in 1946. Her 1947 recording of 'I Love You For Sentimental Reasons' with the Delta Rhythm Boys was a hit as was 'My Happiness' with the Song Spinners which became Ella's biggest hit for many years while 'Baby It's Cold Outside' with Louis Jordan in 1949, from the Esther William's film Neptune's Daughter, rounded out the decade.
The fact is that while Ella had success with others her own records did not seem to appeal in the same way. Norman Granz, who featured her on his 1949 Jazz at the Philharmonic concert for the first time believed that Ella was not being given the right material. There were exceptions, including a stunning version of 'Oh Lady Be Good' in 1947, accompanied by Bob Haggart. Ella's scat singing almost defies belief. The same goes for 'How High The Moon' on which Ray Brown played bass, the first of many times they appeared on record together; in Ella's hands the song becomes hers and hers alone. One gem from this period is 'I Can't Go On (Without You)' with Illinois Jacquet on tenor saxophone – it's a recording that is a signpost to where Ella was heading.
Ella's first session of the 1950s was with Sy Oliver and there followed duets with Louis Armstrong and Louis Jordan before she recorded the album, Ella Sings Gershwin with Ellis Larkins on the piano.
Granz wanted to sign Ella to his label, Clef Records, but his efforts were thwarted by her long-time manager Moe Gale who had power of attorney over Ella's recording deal and simply re-signed her to Decca in October 1951 for a further five years. It's all too easy to characterize Ella's work in this period as less interesting than once she signed to Norman Granz's label. Check out 'Because of Rain', 'Airmail Special, 'Nowhere Guy' and 'Angel Eyes' (on CD3 of the box set); mostly recorded in 1952, they are all excellent records.
By 1954 Decca again put Ella in the studio with Ellis Larkins and the album they produced, Songs In A Mellow Mood is fabulous. 'People Will Say We're in Love, and 'Stardust' are beautiful recordings. In 1955 in another twist in the formula Ella recorded the LP, Sweet and Hot with an orchestra conducted by the 25-year-old Andre Previn who also arranged the songs.
Ella's last session of her 21-year recording career for Decca was on 5 August 1955, ironically she recorded 'My One and Only Love'. Ella had moved on from being a 'singles' artist and needed to be presented in a way for which the long-playing record was ideally designed. Not that it meant that Ella made bad records during her Decca years, far from it, it was just that the ratio of great to good was not what it should have been. However, Ella was not alone; Frank Sinatra was having similar issues at Columbia Records and it was only when he signed with Capitol in 1953 that he went from being 'The Voice' to 'The Chairman of the Board'. Likewise, Ella went from being 'The First Lady of Song' to 'The Voice of Jazz'.
As soon as Granz became Ella's manager he began working on how to extricate her from her Decca contract. His ideas as to how to record and present Ella varied very much from what Decca felt was the right way. At the start of 1956, Granz recorded Ella in her first session away from Decca in over two decades. At their first visit to the studio on 25 January, she did some sides that became singles. The first song Ella ever recorded for Verve was 'Stay There', which came out in the spring, coupled with 'The End of A Beautiful Friendship'. The latter made the lower reaches of the charts, and in doing so was Ella's first hit for three years.
The following week, Ella was back in the studio with Buddy Bregman arranging and conducting, with Granz producing what was to become the template for the heart and soul of Ella's Verve recordings – the Songbook Series. On 7 February at Capitol Records studio in Los AngelesElla recorded ten songs that would be included on Ella Fitzgerald Sings The Cole Porter Songbook. It is essential listening, a record that no self-respecting lover of music should live without this wonderful music.
The thirty-two track, Ella Fitzgerald Sings The Cole Porter Songbook, came out on 15 May 1956 as a double album and sold for $9.96. By July it had made No. 15 on the Billboard Best Sellers list after Verve had taken an extensive advertising campaign in Esquire, The New Yorker, High Fidelity and a dozen Sunday Newspapers across America.
Before the year was out, Granz had also pulled off the masterstroke of recording Ella alongside Louis Armstrong in what have become some of the most loved albums in the Verve catalogue. Ella And Louis (1956) and Ella And Louis Again (1957) along with Porgy And Bess (1957) – the first two with Oscar Peterson and the last one with Russ Garcia's Orchestra – they are jazz masterpieces.
Next up in the Granz master plan was The Rodgers and Hart Songbook, followed by Ella Fitzgerald Sings the Duke Ellington Songbook – her third songbook of the year.
Ella's phenomenal work rate, at Granz's insistence, is no better demonstrated than having cut 10 tracks for Ella & Louis he had her back at Capitol Studios in Hollywood the next day with Frank DeVol to record tracks that appeared on the albums, Hello, Love and Get Happy!
More tracks for Ella & Louis Again were cut on 13 August and then five days later Louis Armstrong and Ella began work on their most ambitious project together, Porgy & Bess. 'Summertime' and 'Bess, You Is My Woman Now' are both from that day's recording and they are both beyond compare. According to Russ Garcia, "Some people call the album whipped-cream and sandpaper." When Armstrong appeared on the BBC's Desert Island Discs he wanted to take 'Bess, You Is My Woman Now' to that mythical island. No version of either song by any other performers comes close to what Ella and Louis achieve. In the modern world genius is an overused phrase. This is GENIUS.
In October 1957 she returned to Capitol Studios to record again with Frank DeVol, for the album, Like Someone In Love followed by the album, Hello, Love. Ella's first session of 1958 was for a new songbook, this one in recognition of Irving Berlin's songwriting talents. After a lengthy European tour during which the Ella in Rome album was recorded in April 1958, Ella returned to the studio in November to work with the Marty Paich Dek-tette on the album, Ella Swings Lightly. This was followed by Ella Fitzgerald Sings Sweet Songs for Swingers.
On 5 January 1959, Ella began work on another major songbook, this one of George and Ira Gershwin's timeless classics. 'Love Is Here To Stay ' for the Gershwin's Songbook, such was the extent of the recording that it did not finish until 18 July 1959.
In 1959 Norman Granz moved to Lugano in Switzerland. Increasingly involved with concert promotion and managing the careers of Duke Ellington, Oscar Peterson and Ella, then in late 1960, he sold Verve Records to MGM. Prior to this Granz took the JATP tour to Europe in February and at the Deutschland Halle in Berlin, Ella was recorded for what became Mack The Knife – Ella In Berlin.
On her return from Europe, Ella recorded songs for the film Let No Man Write My Epitaph starring Burl Ives, Shelley Winters and James Darren, in which Ella appeared. The album features just Ella and Paul Smith and is a beautiful recording – intimate, sensitive and haunting – in which she sounds as good as on any of the songbooks. Just listen to 'Black Coffee', 'September Song' and 'One For My Baby (And One More For The Road)' they are all perfection.
In July work began on Ella Wishes You A Swinging Christmas and the following month The Harold Arlen Songbook, this album with another of the giants of arranging and conducting, Billy May. Ella's last US chart success of note was 'Mack The Knife', recorded live in Berlin, which made No.27 in 1960. The following year Ella won the Grammy for the Best Vocal Performance Album, Female, category for Mack The Knife – Ella In Berlin and Best Vocal Performance Single, Female, for 'Mack The Knife'.
Following MGM's purchase of Verve, the first album to be recorded under the new management was Clap Hands, Here Comes Charlie. Such was the empathy between Ella and Nelson Riddle that they went back into the studio to record a pair of albums during over-lapping sessions. Ella Swings Brightly and Ella Swings Gently With Nelson.
In October 1962 under the new management team at Verve, there was still an appetite for producing singles that could both sell in their own right and keep Ella on the radio. With the focus created by Stan Getz on all things Latin, Ella recorded 'Stardust Bossa Nova', a revamp of the old Hoagy Carmichael classic; coupled with 'Dasafinado'; they both became minor hits on the Billboard chart.
With such prodigious recording through the Granz Verve years, it was a challenge to come up with concepts for Ella to make new albums. Ella Sings Broadway was one such idea. Come January 1963 and it's a new songbook, although this time there's no new arranger and conductor, it was Nelson Riddle once again, this time for the Jerome Kern Songbook.
With the songbook options reducing for Ella the idea of pairing her with another veteran performer seems an obvious one, but one that may not have sparkled. However, on Ella & Basie the arrangements by the 30-year-old Quincy Jones the results are just superb.
In stark contrast, Ella's next session was in October with a small band led by organist Wild Bill Davis for an album called These Are the Blues that included the old blues ballad, 'Trouble In Mind'. Then it was time for one last songbook, this one of Johnny Mercer's compositions and it was again Nelson Riddle who was drafted in to do the honours. The Songbooks have been called a major contribution to American culture; given Jazz's position as the art form that America has given to the world that places them just about as high as you can get in the panoply of American music.
The following year Granz convinced Verve to record two of the artists he managed – Ella and Duke Ellington. Shortly after which Ella left the label that her music had helped to found a decade earlier. Ironically her last recordings for Verve was with Duke Ellington's Famous Orchestra at the Juan-Les-Pins Jazz Festival, a gig that Norman Granz helped to promote and organize. It came out as Ella And Duke On The Cote D'Azur.
A switch to Capitol Records inevitably meant something of a change in direction for Ella and they paired her with Sid Fuller to record an album they called Misty Blue; it was a country album. By 1970 Ella had moved on to Reprise, run by former Verve executive, Mo Ostin where she worked with Gerald Wilson on the album Things Ain't What They Used To Be (And You Better Believe It).
Then in 1972 Granz formed Pablo Records to release recordings by artists that he managed, including Ella, Oscar Peterson and Joe Pass, Duke Ellington, as well as Count Basie, Dizzy Gillespie and Sarah Vaughan. For her first recording for Pablo, Granz almost inevitably went to Nelson Riddle and the pair recorded what was a mini-songbook in Ella Loves Cole. In all Riddle and Ella recorded eleven albums and over 130 songs together over twenty-three years.
Take Love Easy was yet another change of direction for Ella, this time she was paired with the brilliant guitarist Joe Pass. Ella's 1974 album Fine and Mellow was a real jazz excursion that featured Harry "Sweets" Edison (trumpeter, Clark Terry Eddie "Lockjaw" Davis and Zoot Sims on tenor sax, pianist, Tommy Flanagan Joe Pass Ray Brown and drummer Louie Bellson.
Granz's policy of putting his own artists together to record inevitably led to an album that was simply called Ella and Oscar along with Ray Brown. In 1980 Granz came up with the ides that was almost a songbook, Ella Abraça Jobim; her tribute to the brilliant Brazilian songwriter Antonio Carlos Jobim included her take on 'Wave'.
The year before Fantasy Records acquired Pablo Records in 1987 Ella did her third album with Joe Pass; it was also the year she needed to have open-heart surgery. Two years after that she recorded her final studio album, appropriately entitled, All That Jazz.
In 1992 she had both legs amputated below the knees as a result of complications arising from diabetes. In 1991 the First Lady of Song, having famously once said, "the only thing better than singing is more singing", gave her final concert at New York's Carnegie Hall. Lady Ella died five years later, leaving the world a better place from her magical gift to sing and swing better than it seemed possible for anyone to do.
If Ella had a secret it was her diversity. She had started out a swing singer, moved to bebop, she sang perfect scat, was an extraordinary jazz vocalist and had no fear of modern material as the 60s and 70s came along. From the Blues to bossa nova and calypsos to carols she imbued all with her unique voice, sounding forever young. She was blessed with a three-octave range and diction and enunciation that was like Frank Sinatra's……as good as it gets. Ella was The Voice of Jazz.
Visit our dedicated Ella Fitzgerald Artist Page
Buy Ella Fitzgerald: The Voice of Jazz from our uDiscover Deluxe Audio Store at a special 20% off the list price
Format:
UK English