We Couldn't Get Enough Of Barry White
On 21 September 1974, 'Can't Get Enough of Your Love, Babe' became America's favourite song for Barry White, hitting the Hot 100.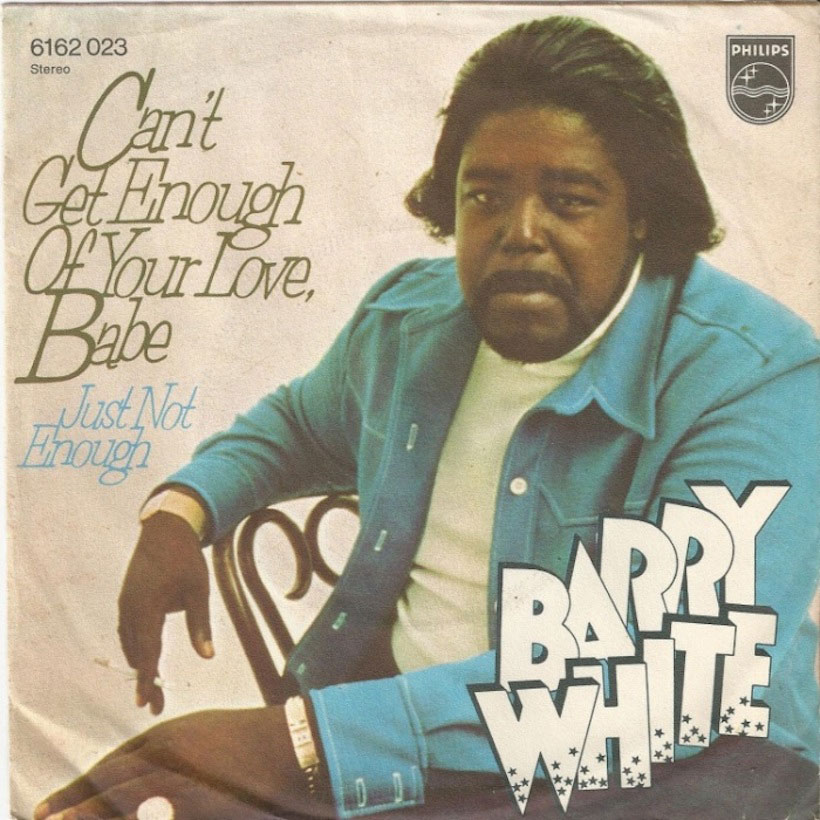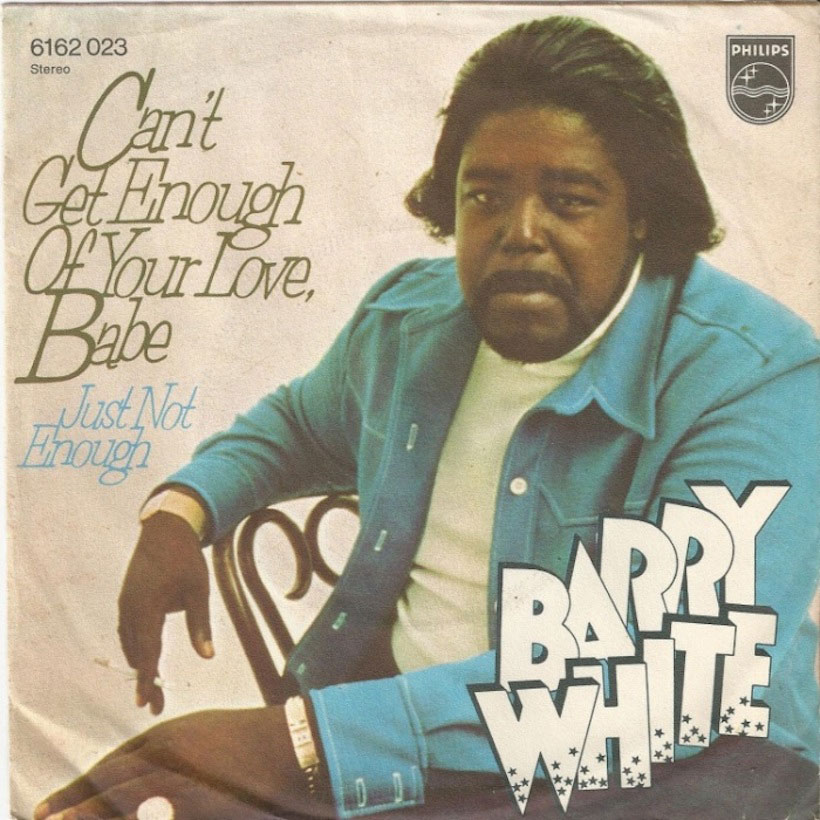 It was the spring of 1972 when most people heard Barry White's voice for the first time, and it was on the telephone — or, at least, on a recording of him talking on the phone at the end of Love Unlimited's top 20 US hit, 'Walkin' In The Rain With The One I Love.'
A year later, the debut solo hit by the man from Texas, 'I'm Gonna Love You Just a Little More Baby' went top three in America and almost cracked the top 20 in Britain. Several more hits followed in quick succession, including 'Never, Never Gonna Give You Up.'
In early August 1974, Barry's 'Can't Get Enough of Your Love, Babe', burst onto the Billboard Hot 100, the highest new entry of the week at No. 51. It was an impressive debut for for an era in which it was almost unheard of for a record to break into the charts any higher than No. 70. In the same week as White's assault on the charts, the other new entries included 'You Haven't Done Nothin'' by Stevie Wonder at No.93, The Rolling Stones with 'It's Only Rock 'n Roll' at No. 94…and the Wombles' 'Wombling Summer Party' at No. 95.
Seven weeks later, on the Hot 100 of 21 September, 'Can't Get Enough of Your Love, Babe' became America's favourite song, replacing Eric Clapton's 'I Shot the Sheriff' (EC's only US chart topper). White only stayed at No.1 for a week before he was himself deposed by Andy Kim's 'Rock Me Gently.' 'Can't Get Enough of Your Love, Babe' proved to be White's only US No. 1 under his own name; in the UK, where it made No.8, it was his follow-up, 'You're The First, The Last, My Everything' that became his only UK chart-topper. Barry White's first American No. 1 was as the Love Unlimited Orchestra, when 'Love's Theme' spent a week at the top of the Billboard charts in early 1974.
And the reason Barry White was on Love Unlimited's record, speaking on the telephone? He produced and created Love Unlimited, the group that featured his future wife, Glodean James, her sister, Linda, and their cousin Diane Taylor.
Barry White: The 20th Century Records Albums (1973-1979) is released on 26 October and can be bought here.