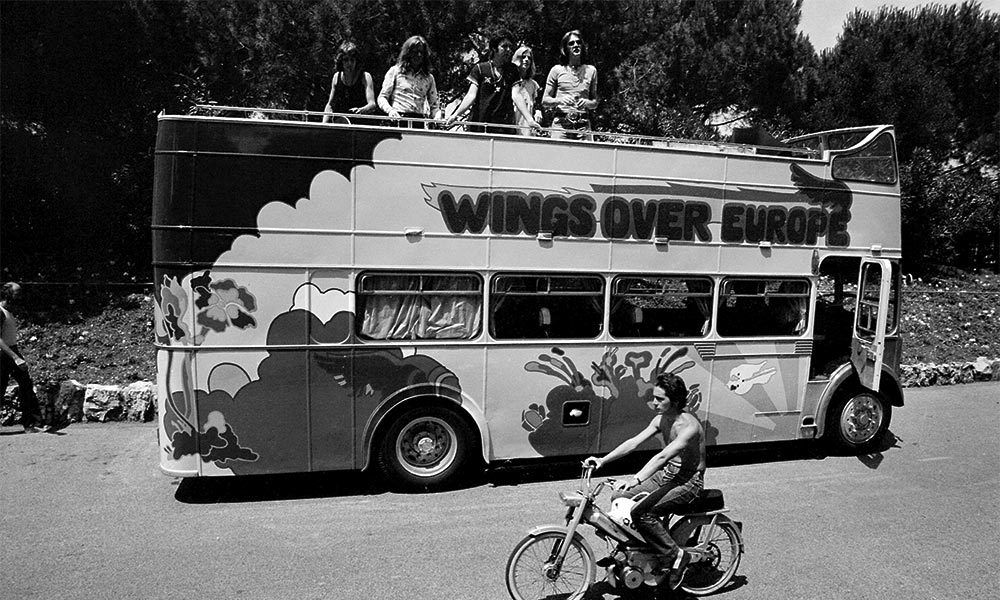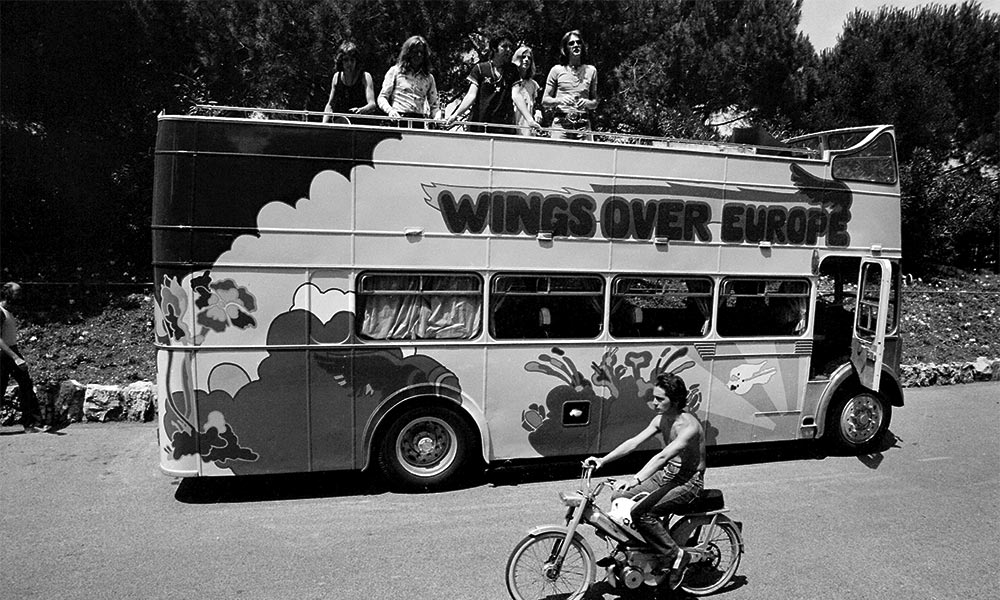 Paul McCartney and Wings hit the big screen 34 years ago today. Their concert movie 'Rockshow,' named after a song on 'Venus and Mars' and filmed on the epic 'Wings Over The World' tour of 1975-76, premiered in New York on November 26, 1980.
That long gap between the tour and film meant that, with hindsight, the film was almost a farewell tribute to the band with whom McCartney had had such great success throughout the 1970s. Wings never announced an official split, and technically still existed into the early part of the new decade. But after 1979's 'Back To The Egg' album, the former Beatle went back to recording under his own name and released the completely self-performed 'McCartney II' album in the spring of 1980. 'Rockshow' was a testament to the band he was effectively leaving behind.
The 'Wings Over The World' tour had begin with a 13-date British itinerary in September 1975, followed by five Australian shows in November. In March 1976, there were five shows around Europe, and more in September and October that year. But in between came the major tour of North America which led to nothing less than a triple live album, 'Wings Over America,' and ultimately to the 'Rockshow' movie.
What made the tour even more noteworthy was the fact that not only were the band performing a wide selection from the Wings catalogue, but McCartney was now adding Beatles material into the set. The album features 'The Long and Winding Road,' 'I've Just Seen A Face,' 'Blackbird' and 'Yesterday,' all of which also appear in the 30-song concert film.
The movie premiered at the Ziegfeld Theatre in New York on this date in 1980, with a British premiere the following April, with McCartney present. It was re-released, restored to its 125-minute cut, in 2013, when Paul attended a VIP screening at BAFTA in London, and new audiences got to witness the Wingspan of his former band.
Listen to 'Wings Over America' on Spotify
Download 'Wings Over America' from Google Play or iTunes, or buy it from Amazon
Buy the reissued 'Venus and Mars' album, featuring the track 'Rockshow,' from our uDiscover Deluxe Audio Store
Explore our dedicated Paul McCartney & Wings Artist Page
Format:
UK English