Kevin Coyne
The British blues guitarist was known for his poetic style and influence on decades of musicians to come.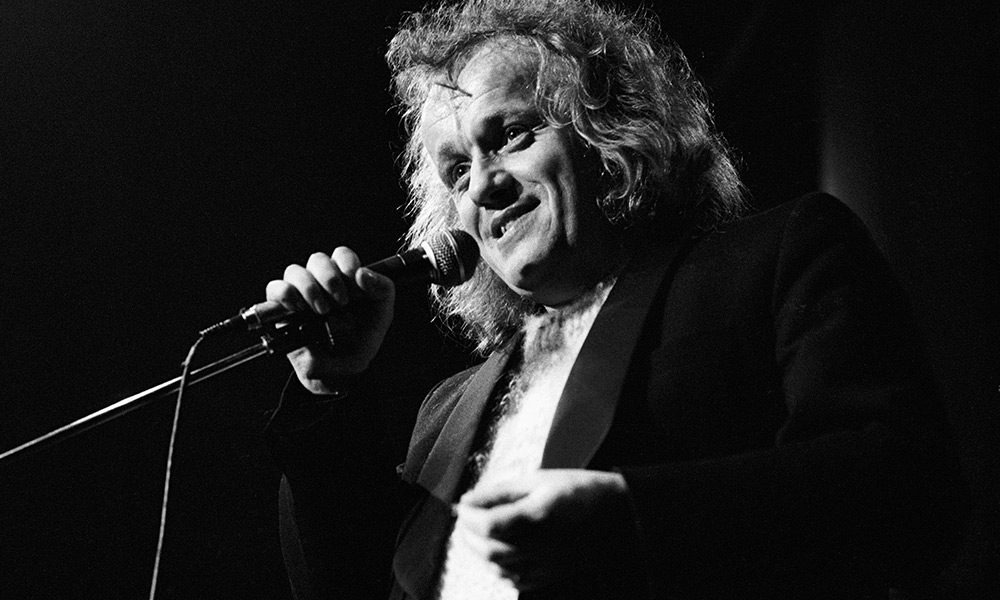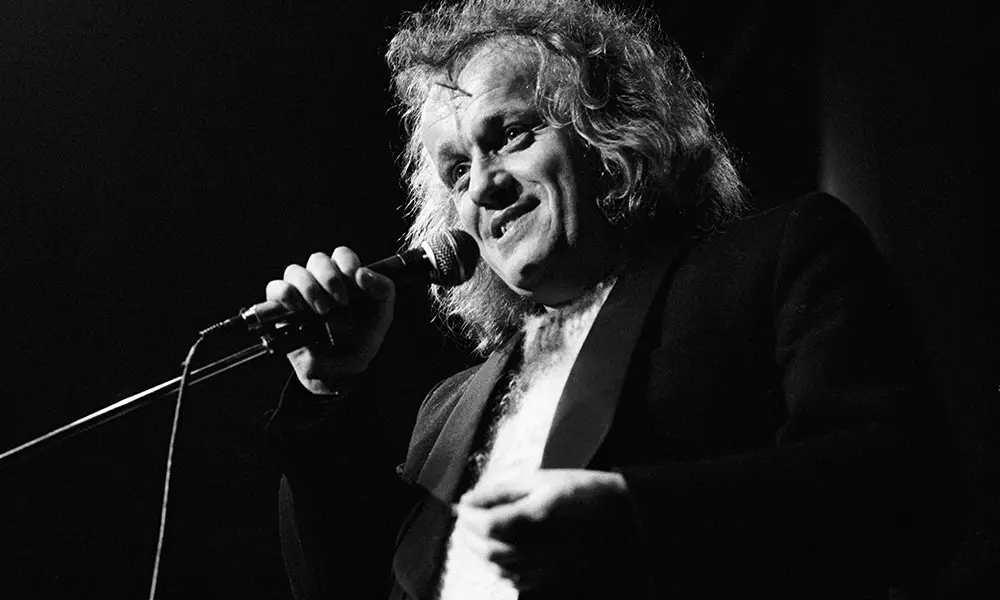 Impossible to typecast: that is and was Kevin Coyne. The Derby born musician may have started out immersed in the old blues singles he carted round him in a box but he would parlay an extraordinary talent into lyrics, plays, painting and composition. An intense man with an equally uncompromising vocal style – all grit and sheer emotion – Coyne's songs deal with the often unwritten aspects of humanity: mental instability and alcoholism amongst the taboo subject matter he saw no reason to ignore. If his albums are not for the faint-hearted that doesn't mean he's difficult to approach. His fan club is legion and includes the apparently diverse Sting and John Lydon.
Having studied graphics and painting at Derby School of Art at the turn of the 1960s Kevin Coyne and his trusted accomplices Nick Cudworth and Dave Clague released a clutch of recordings as Siren for John Peel's Dandelion label, a noted home for the weird and wonderful British underground artists who might otherwise have slipped through the cracks. In fact, Coyne's songs, often inspired by his previous stints as a drugs counsellor in London and a psychiatric nurse in Preston, soon found favour in exalted circles. Jac Holzman, the owner of Elektra Records in the US, was an early champion and distributed Siren's Strange Locomotion for the band, giving them billboard space and garnering sufficient press coverage in America to ensure cult status there. Holzman was serious. When The Doors, post-Jim Morrison, were auditioning possible new singers Jac asked Kevin to try out, but whether through self-effacement (he didn't see himself filling those leather trousers too readily), or more pressing reasons of his own, Coyne declined.
After leaving Dandelion with the autobiographical Case History LP Kevin was signed by Virgin and would record a dozen well-received albums for them – starting with the sprawling, ambitious Marjory Razorblade, which contained his much-loved anthems 'Eastbourne Ladies' and 'Jacky and Edna' and contained a loose concept dealing with age and mortality that established him as a truly unique presence. An appearance on the Old Grey Whistle Test with a stripped-down trio featuring Gordon Smith and Chili Charles guaranteed Coyne the wider audience his music deserved and follow-up disc Blame It On The Night became one of those artefacts the young and hip liked to carry under their greatcoats.
1975's Matching Head And Feet moved the artist into a different sphere altogether. Produced by Atlantic's in-house console master Geoffrey Haslam (he'd worked with The Velvet Underground, J. Geils Band, MC5 and Eddie Harris) this punchy outing saw Kevin collaborate with friend Andy Summers on the incendiary song 'Turpentine' and the desperately nostalgic Tulip where black humour was sourced via bleak poetic insight.
Even so, Coyne could regard himself with a quizzical detachment, hence the almost jolly Let's Have A Party where he combined some live material from the Lyceum in London with a slew of old favourites and select single cuts. By the mid-seventies, the man's status was hardly stuck in the 'respected but largely unknown' bin since he'd established a decent fan base in France, Holland and Germany in particular, places where his expressive clown's face and matching songbook gave him an outsider's romantic glamour. A trio of albums – Heartburn, In Living Black And White and Beautiful Extremes – saw Coyne building a genuinely astonishing body of work, which is as true to its own art as anything from the pen of a Bob Dylan or a Leonard Cohen. Indeed, Beautiful Extremes, which dealt in places with domestic abuse, is one of those recordings which makes more sense as time elapses. A quite shocking document on release it now sounds like a major statement.
God bless the artist who writes about what he knows. The struggles Coyne had to face as he suffered a nervous breakdown and an ongoing battle with alcohol dependency were used as stimulants rather than cul de sacs. He immersed himself in the theatre, working with Snoo Wilson on controversial England, England and he rattled cages even louder when he suggested that his album Babble – Songs For Lonely Lovers, was a fictional appraisal of the Moors Murderers. This collaboration with Hamburg born singer Dagmar Krause became a cause celebre with some all too to be expected vitriol aimed its way by certain tabloid types.
Whatever his demons were Coyne maintained a ferocious work ethic even before he debated putting that record out. There'd been pushing and shoving to make him a bona fide star with Dynamite Daze and Millionaires And Teddy Bears, both discs stuffed with literate accounts of life in a big city, the perils of celebrity and the price of fame. On stage too Kevin's performances became ever more heart on the sleeve as he entered an open discussion with the audience on his ambivalent attitude to show business coupled with an admission that he still craved their attention.
The 1980s didn't offer a solution but did produce Bursting Bubbles and the double extravaganza Sanity Stomp, which was really two quite separate items. The opening set, where he was backed by post-punk legends The Ruts was about as close he'd ever got to an all-out form of power pop. By contrast, the second album, with Robert Wyatt's drums fuelling some oddball time signatures, was the other side of the avant-garde mirror. He wasn't standing still, that was for sure.
Having parted company with Virgin thereafter Kevin would move to Germany where a guaranteed crowd awaited. His prolific output maintained for a variety of imprints he now finds time to explore his painting and to write about his life at length. Even in his absence from these shores his reputation never really dwindled and the Sign Of The Times CD compilation found him nudging old friends and gaining new fans. He died much too young in Nuremberg in 2004 aged 60 but his work won't disappear. If you know him already you're bound to enjoy renewing an old acquaintance. If you've never heard him you're in for an almighty treat.