The Ruts
The British punk band from London are famous for their reggae-influenced punk music as well as their critically beloved discography.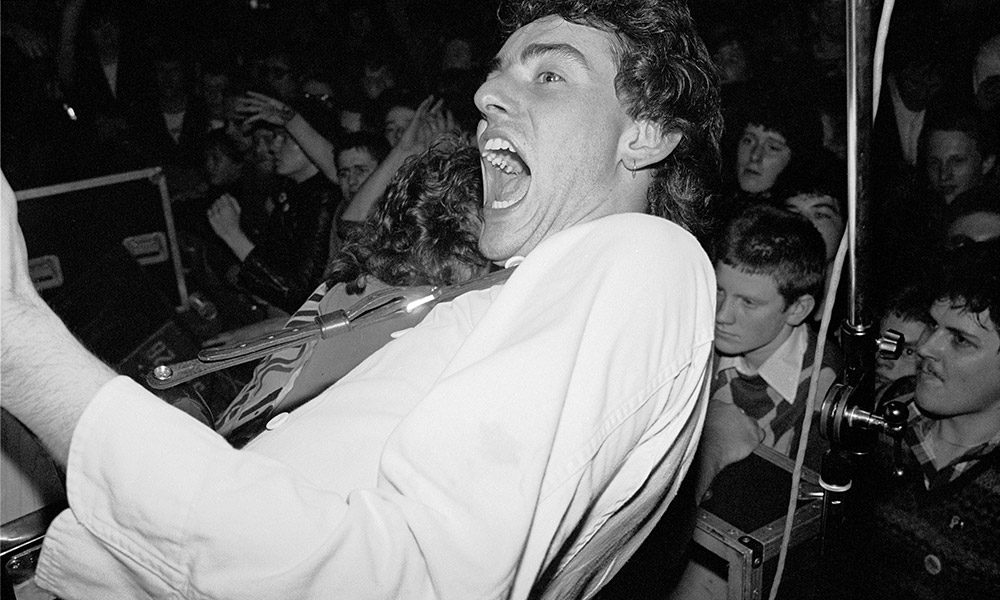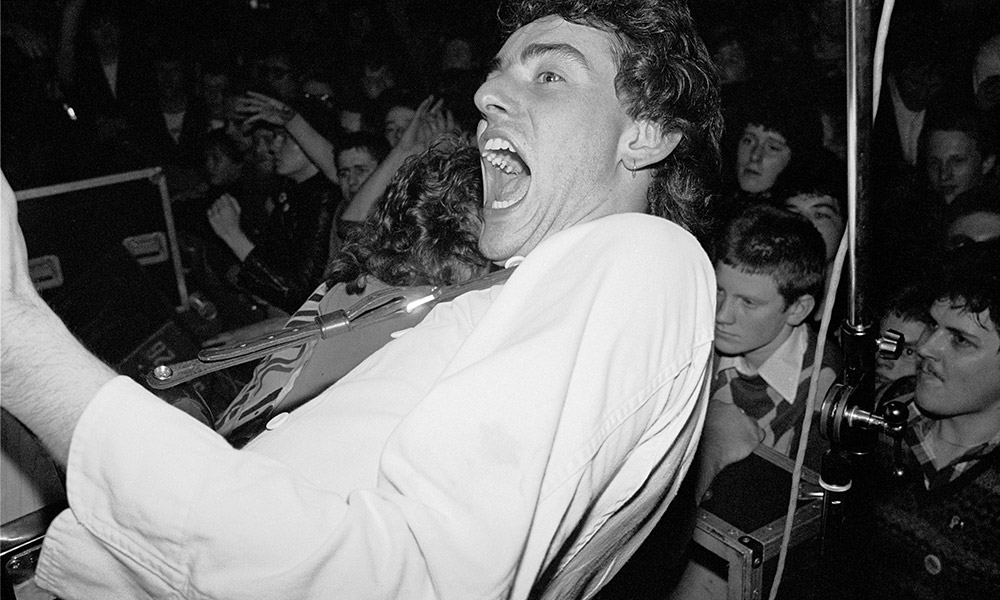 Sometimes platinum sales and global fame don't tell the whole story. Take The Ruts – and we hope you will – they never cracked America, nor did they measure their sales in noughts and weigh their royalties, but the fact that their peers and contemporaries – and we're talking The Clash, The Sex Pistols, The Damned, The Stranglers, Buzzcocks and Stiff Little Fingers – were in open awe of their group ethic tells its own story. This London outfit four-piece band were pioneers in the Rock Against Racism movement from the outset and their own brand of reggae and rock, an incendiary punky sound that brooked no argument and took no prisoners, was the perfect soundtrack for that concept.
Indeed they shared ideals with the whole Misty in Roots commune that gathered in Southall and never turned down the opportunity to play a benefit or raise cash and awareness. Active from 1977 until the present day, even though they tragically lost lead singer Malcolm Owen to a heroin overdose in 1980 aged just 26, while guitarist Paul Fox died from cancer in 2007, aged 56, they are best known for their Top Ten hit 'Babylon's Burning', the eternally popular 'In A Rut' and their first three albums for Virgin – The Crack, Grin & Bear It and Animal Now (this being Owen posthumous they'd renamed themselves Ruts D.C.), as well as those live shows which embodied the very best of British punk and displayed a virtuosity, passion and emotion that went way above the usual three-chord thrash.
Malcolm Owen, Paul Cox, bass player John 'Segs' Jennings and drummer Dave Ruffy formed in 1977 while living in various Middlesex squats. Initially, they were a rock and roll and covers band with a side order of US influenced garage punk and a strong dose of funk in the ranks – all of which would serve them well. Owen and Fox were schoolboy chums and went to live in a commune on the Isle of Anglesey when they were teenagers, whose mellow youth coincided with the end of the hippy era. They got busy on songwriting on the Isle with first drummer Paul Mattocks. Jennings and Ruffy were more recent friends who shared an interest in the Ramones and Talking Heads. Their rhythmic bent would propel the sound of The Ruts in the studio and on stage and they should be regarded as every bit the equal of their contemporaries in Gang of Four and Wire. The band's spiky, angular melodies and stylish dub-heavy bass roots stemmed from them. Two other early accomplices were the saxophonist Gary Barnacle who became a notable sessioneer and go-to brass and reeds man for everyone from Paul McCartney to David Bowie, and the soul singer J. D. Nicholas who would eventually join the Commodores. From the outset then it's pretty obvious that this is not your standard bunch of hit and run merchants, although they were called Hit and Run before transforming themselves into The Ruts since that name exemplified the ennui and anger of the first wave of punk.
Earliest Ruts songs, which all got an airing in the Covent Garden clubs like The Roxy and also landed on DJ John Peel's in-tray (he played them incessantly) rejoiced in titles of the era like 'Stepping Bondage', 'Rich Bitch', 'Out of Order', 'I Ain't Sofisticated' and 'Lobotomy'. With the classic line up in place, they debuted in a meaningful way by supporting Wayne County and The Electric Chairs at High Wycombe Town Hall, a priceless venue to boot.
Their first single 'In A Rut' didn't arrive until the first week of 1979 but in the interim, the band had sharpened their claws on a rock and reggae fusion that made audiences sit up and take notice. They toured with The Damned (they were staunch champions throughout) and released their first single for Virgin, the epic 'Babylon's Burning' in midsummer at the height of a season of riots and protest. Despite considerable resistance at the BBC 'Babylon's Burning' soared to number 10 and they appeared on Top of the Pops with panicking studio staff keeping everything crossed.
The first album, The Crack, was produced with Mick Glossop (Frank Zappa, Penetration, Magazine etc), the band and engineer Bob Sargeant who would go on to have a successful career while also helming many shows for John Peel sessions. Sonically this must be one of the greatest albums of the 1970s. Whereas The Clash was all super-high-energy and 'live' as it gets, their music was somewhat more free form that Owen and company. Nothing wrong with that, but The Ruts were different: all controlled aggression, and super-tight.  Listen to 'Dope For Guns' on this album: punk precision even.
'Babylon's Burning' kicks off an odyssey that lasts the fat side of 54 minutes and climaxes with a live at the Marquee 'Human Punk'. In between, it's all-classic all the way. 'S.U.S' simply smells of the year 1979 as does 'It Was Cold' and the stand out 'Jah War'' where they nail their slippery reggae beats right down.
Grin & Bear It (1980) is a very handy compilation of The Ruts B-sides, single mixes and live stuff from the Marquee, a Paris show and a 1980 Peel session ('Demolition Dancing', 'Secret Soldiers'). Perhaps the most famous cut here is 'Staring at The Rude Boys', a sad reminder that this disc was released after Owen's death since his vocals had never sounded better.
Resuming as Ruts D. C. (the latter being an abbreviation of Spanish phrase Da Capo, meaning starting again – also the title of Love's second album) and with Jennings now taking vocal duties they embark on the magnificent Animal Now, recorded in Eastbourne and Oxfordshire. Swapping instrumentation a lot this new-look Ruts also incorporate plenty of synths, jazzy horns and Louise Freedman's grandstanding chant on 'No Time to Kill.' Otherwise the template of dub and grooved up rock remains intact with Bill Barnacle's trumpet decorating the ambitious 'Dangerous Minds',
Their final single for Virgin at this time was 'Different View' backed by 'Formula Eyes', as dark and deep as they ever got.
We also urge you to discover Something That I Said: The Best of The Ruts, a 17-track précis of a glittering but sadly truncated career. In later years though, in the better late than never corner, we can find The Ruts being lauded by Henry Rollins, Gallows, Mad Professor and all manner of survivalist punks from the epoch when punk was just about the only game in town. In a rut? This'll get you moving.
Format:
UK English