Nanci Griffith
The Nashville singer-songwriter coined the term folkabilly to refer to her music, regularly performs with her band The Blue Moon Orchestra, and is best known for songs like 'From a Distance'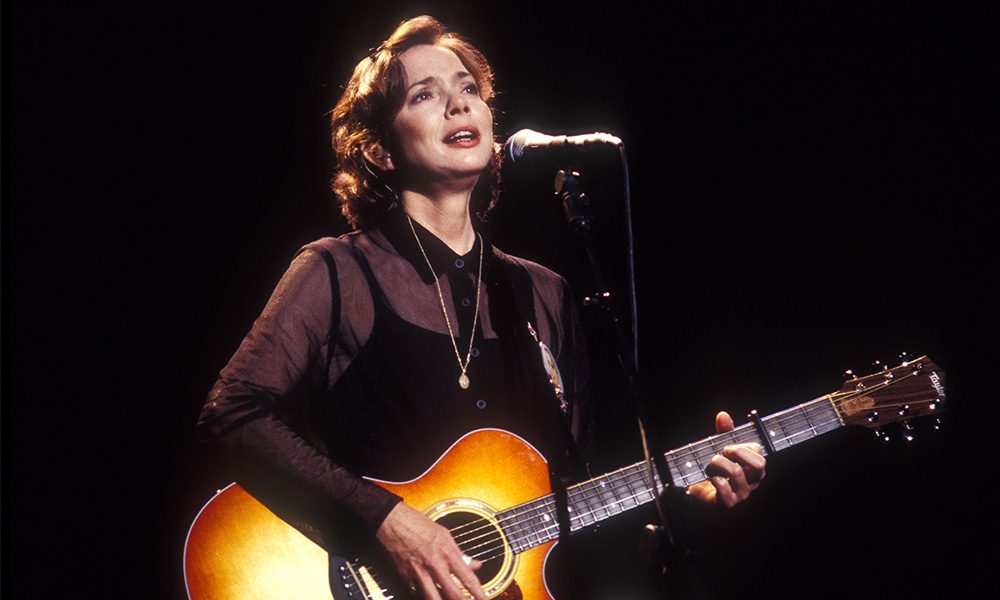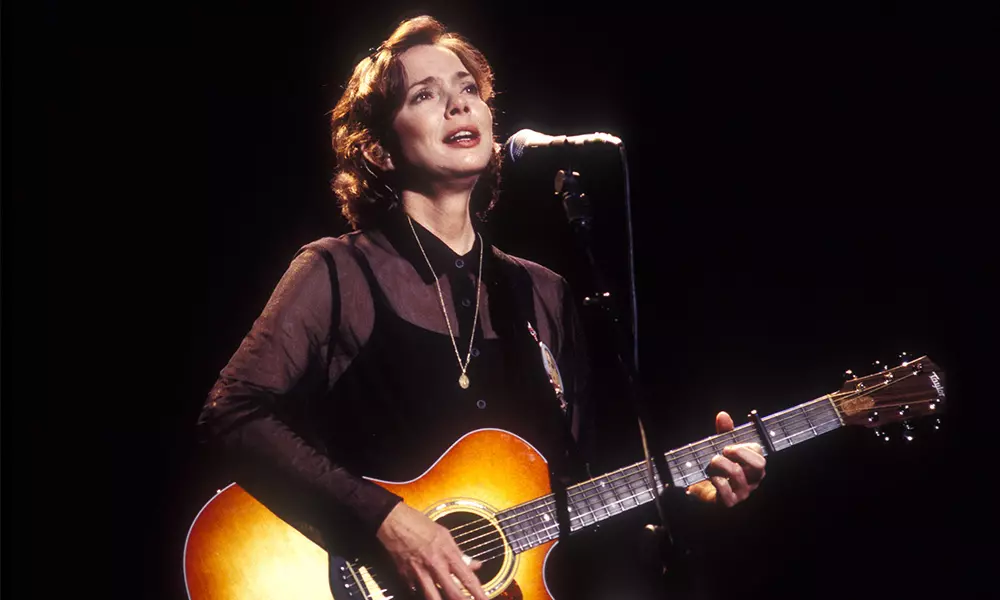 The great Americana, folk and country roots singer and songwriter Nanci Griffith is justly renowned for gifting the world a swathe of iconic numbers and world-class albums. Texan Nanci won the Grammy Award for Best Contemporary Folk Album in 1994 for her recording Other Voices, Other Rooms and she achieved worldwide fame with her signature tracks, 'From a Distance', 'Love at the Five and Dime', 'If These Old Walls Could Speak' and 'Outbound Plane'. As gifted a musician as she is a lyricist and interpreter, Nanci is a complete professional who loves to surround herself with top-class players. Her long-time road band The Blue Moon Orchestra have given her the ability to present her songs in a stately revue-style and like fellow Texan Lyle Lovett, Griffith is a performer who sees the bigger picture. She engages with her crowd, she certainly doesn't just turn up and churn out the hits. In recent years Nanci has toured with everyone from Willie Nelson and Asleep at the Wheel to John Prine, Adam Duritz and Emmylou Harris. That's the kind of high-class company she should be in and it's no surprise to learn that she is the recipient of the Americana Music Association's Trailblazer award.
Born in Seguin, Texas in 1953, the Nanci Griffith story took on a variety of occupations, but at heart, she was a musical artist from the get-go. Her first four albums were recorded on independent labels from 1978 onwards and generally showcase her own songs with occasional choice covers – 'Tonight I Think I'm Gonna Go Downtown' by Jimmie Dale Gilmore and Lovett's 'If I Were The Woman You Wanted'. As she finds her poetic voice on the opening salvo of There's A Light Beyond These Walls and Poet In My Window, one discerns a talent aching to break free and this she does on the magnificent Once In A Very Blue Moon (1984) recorded at Cowboy Jack Clement's Cowboy Arms Hotel and Recording Spa, Nashville, TN. Now her country voice is unfettered and top-notch players like Bela Fleck and Mark O'Connor back her. If that album will make her name – bringing her to an increasingly dedicated British fan base as well – she repeats the trick with The Last of the True Believers which includes 'Goin' Gone', later a number one hit for Kathy Mattea. Very much in the mould of the Southern Gothic writing school, Griffith concocts songs that paint entire cinematic landscapes.
On Lone Star State of Mind (1987), she blossoms on her first major-label release, abetted by the safe pair of country hands known as Tony Brown. Commercial yet erudite the material here is first-rate. The title track and Julie Gold's 'From a Distance' define her in this period, but we love 'Ford Econoline' and 'Trouble in the Fields' every bit as much.
Now in a position to up her game significantly, Griffith has become a country star and Little Love Affairs (1988), helmed by Brown again, evokes her Texan upbringing with such clarity that 'I Wish It Would Rain' and 'Gulf Coast Highway' function as glorious travelogues for the internal mind.
One Fair Summer Evening is another five-star affair of the heart and soul; a live album recorded at Anderson Fair, Houston, Texas in August 1988 and released in short order. Mostly concentrating on her previous studio sets, she still finds space for new songs, 'Deadwood, South Dakota' and 'I Would Bring you Ireland' (she's also a Celtic fanatic) being particularly sweet to the taste. Storms (1988) has a poppier edge to it but she is still collaborating with the gifted pianist James Hooker, the great storyteller Eric Taylor and her stellar Orchestra. Glyn Johns produced this beauty and it has a sonic gloss that makes it sound as good today as it did all those years ago. Further kudos came Nanci's way with Late Night Grande Hotel (1991) with production from Rod Argent and Peter Van Hooke and vocal assists from Tanita Tikaram and Phil Everly. The tracks 'One Blade Shy of a Sharp Edge' and 'Fields of Summer' indicate a talent that is truly ripened and matured. Her narratives are bang on the money. To that extent, Griffith has won acclaim from her peers and the great elders. Willie Nelson, Bob Dylan and John Prine all consider her a true and pure songwriter and we guess they know what they're talking about!
In recent years Nanci has often turned to the great songbooks and covered Gordon Lightfoot, Tom Paxton and Townes Van Zandt with a sure touch and a vocal calm. She has also teamed up with more modernist musicians such as R.E.M.'s Peter Buck and U2's Adam Clayton while never losing sight of the country gold that she mines on a regular basis. In fact, Country Gold (1997) is a compilation we offer that cherry-picks some of her best-loved songs. To round out that scene. we also have The MCA Years: A Retrospective (18 fantastic selections from the first five MCA albums) also The Best of Nanci Griffith that finds space for the unreleased 'Tumble and Fall' and the live from the Royal Albert Hall gem, 'The Road to Aberdeen', written when her love affair with the British Isles was taking off (the feeling being mutual). The anthology From a Distance: The Very Best of Nanci Griffith is another success and The Complete MCA Studio Recordings is over two and a half hours of Nanci magic that collates 46 tracks onto a 2-CD set and includes all her classics plus covers on Tom Waits' 'San Diego Serenade', John Stewarts's 'Sweet Dreams Will Come' and Harlan Howard's 'Never Mind' for starters.
Always an artist with a contemporary flair, but still one who keeps an eye on the past, Nanci Griffith manages to combine a nostalgic American gaze with up to the minute technology. She offered a superb set of torch songs on Ruby's Torch and used her muse to make political statements of considerable weight on The Loving Kind. Her latest disc, Intersection, was made in her Nashville home studio and shows every sign that she is, like all the truly great Americana and country folks, in this for the long haul. And are we glad about that. She is a true charmer.
Words: Max Bell